Kevin T. Randall
Member

Posts: 955
From: Chesham, Bucks UK
Registered: Dec 2008

posted 05-11-2019 12:32 AM




---
Today AB Emblem have listed this SpaceX CRS-18 ISS resupply flight patch on their website, with SKU patch design number 410580. The date code seen so far is 04/19 20 , and 05/19 20 will probably be next?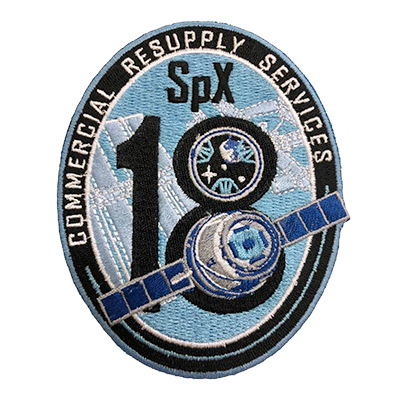 Kevin T. Randall
Member

Posts: 955
From: Chesham, Bucks UK
Registered: Dec 2008

posted 05-16-2019 11:18 PM




---
The next date code on this SpX-18 patch reported with a photo scan to me is 05/19 55, a "sample" version. It is strange that the first production run has date code 04/19 20 (April 2019) yet the "sample" version is 05/19 55 (May 2019)?