Robert Pearlman
Editor

Posts: 39633
From: Houston, TX
Registered: Nov 1999

posted 06-28-2018 07:26 AM




---
When the Japan Aerospace Exploration Agency (JAXA) launched its Hayabusa 2 asteroid sample probe in December 2014, it debuted the following mission patch: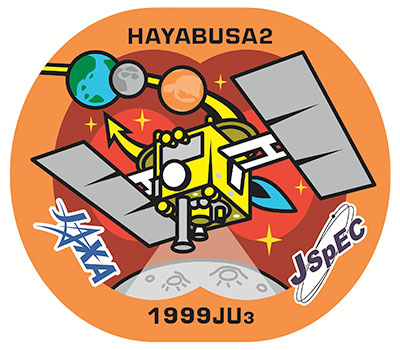 In March 2016, JAXA updated the patch to mark the mission moving into the transfer phase.
The illustration of Hayabusa2 itself is the same but the name of the target asteroid was updated to Ryugu from its provisional designation 1999JU3. The background color was also changed to blue for showing Hayabusa2's endeavor flying through space in the solar system toward Ryugu by leaving the near Earth orbit.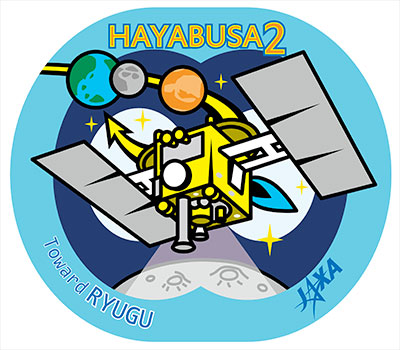 Now, with Hayabusa2's arrival at Ryugu, the patch has been updated again for the exploration phase.