Robert Pearlman
Editor

Posts: 38523
From: Houston, TX
Registered: Nov 1999

posted 06-23-2017 09:20 AM




---
The 10-day NASA Extreme Environment Mission Operations (NEEMO) 22 expedition, underway since June 18, focuses on both exploration spacewalks and objectives related to the International Space Station and deep space missions.

NASA astronaut Kjell Lindgren commands the NEEMO 22 mission aboard the Aquarius laboratory, 62 feet below the ocean surface near Key Largo Florida. Lindgren is joined by ESA (European Space Agency) astronaut Pedro Duque; Trevor Graff, a Jacobs Engineering employee working as a planetary scientist at NASA's Johnson Space Center in Houston; and research scientist Dom D'Agostino from the University of South Florida and the Florida Institute for Human and Machine Cognition.

Per a surface-side team member, the NEEMO 22 mission patch references the U.S. Navy's SeaLab insignia (blue water and waves, red down arrow; the up arrow was added to reference the space connection), includes 22 rivets around the porthole for NEEMO 22 and has five stars in honor of the Apollo 1 50th anniversary.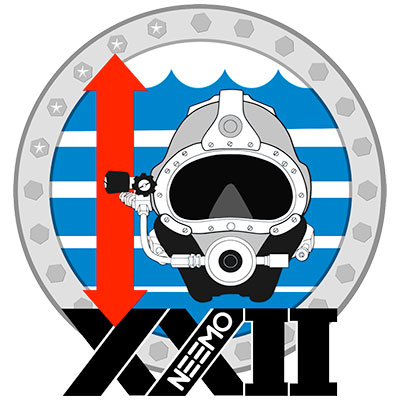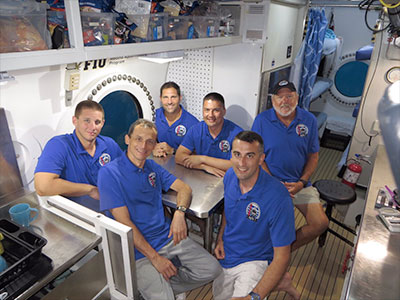 onesmallstep
Member

Posts: 1219
From: Staten Island, New York USA
Registered: Nov 2007

posted 06-23-2017 10:31 AM




---
Very nice! Mercury astronaut — and Sealab crewmember — Scott Carpenter would have been thrilled to see this patch.