Kevin T. Randall
Member

Posts: 1082
From: Chesham, Bucks UK
Registered: Dec 2008

posted 06-16-2017 09:50 AM




---
NASA's insignia for SpaceX's twelfth Commercial Resupply Services flight to the International Space Station, as seen via eBay.

The AB Emblem patch has the product design number 271774 Made in USA 2/17/20 and 8/17/20 date codes, (so far). "CREAM," as appears on the patch, is the acronym for the Cosmic Ray Energetics and Mass experiment.

There is also a 3" CREAM experiment patch manufactured by AB Emblem, with product design number 265131 Made in China 02/17 01.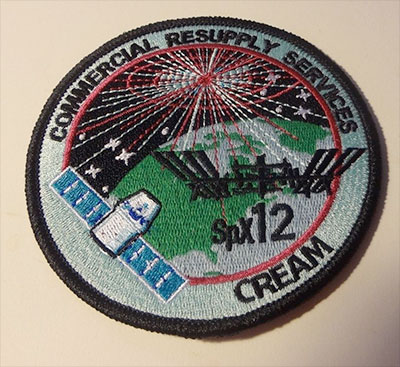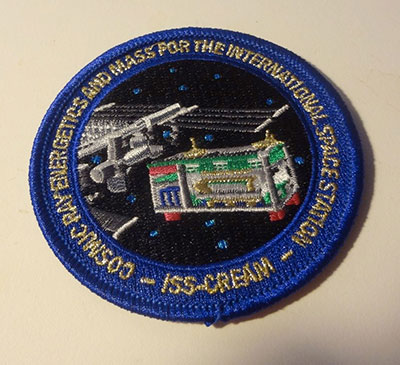 Robert Pearlman
Editor

Posts: 42984
From: Houston, TX
Registered: Nov 1999

posted 08-13-2017 05:34 PM




---
SpaceX's CRS-12 patch: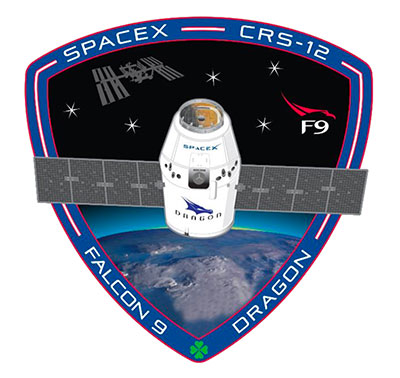 Moonbase Alphan
Member

Posts: 108
From: Space City, Texas
Registered: Dec 2006

posted 08-19-2017 11:11 AM



---
Here you go. Slower to show up than usual.