Robert Pearlman
Editor

Posts: 39529
From: Houston, TX
Registered: Nov 1999

posted 05-17-2017 10:25 AM




---
Planetary scientist Julie Rathbun shared on Twitter the new insignia for NASA's Europa Clipper mission to flyby Jupiter's moon.
New patch design for internal use of NASA's Europa Clipper mission team.

...new patch for NASA's Europa Clipper mission by Ashley Casteel. There are nine stars for science instruments. Three sides for main science goals.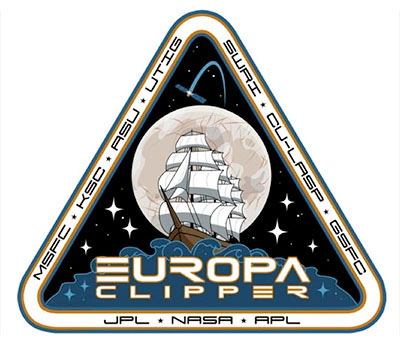 Robert Pearlman
Editor

Posts: 39529
From: Houston, TX
Registered: Nov 1999

posted 06-10-2018 01:29 PM




---
The Jet Propulsion Laboratory (JPL) held an open house this weekend, where apparently Europa Clipper patches were available. As seen on Twitter: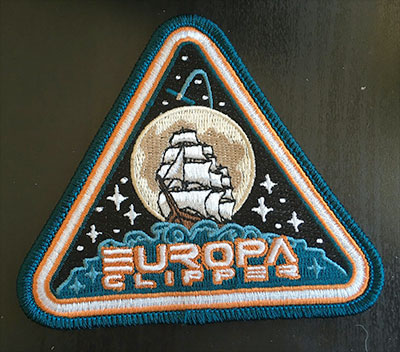 JPL's online store does not list the patch for sale, but does offer a decal.