JBoe
Member

Posts: 407
From: Edgewater, MD, USA
Registered: Oct 2012

posted 04-23-2014 04:08 PM




---
I saw this Terra Scout patch on eBay and did a quick search on Google. The patch looks like is was created in September 1988.

There are three Army Intelligence Specialists associated with the patch, but I would like to find out more on them as well as the patch. I would also be interested in the Terra Scout US Army Project if anyone has any information.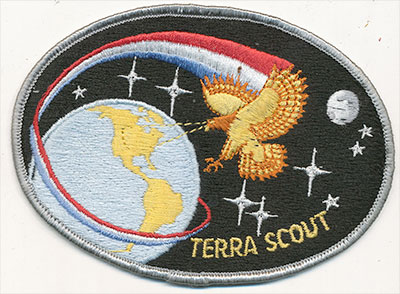 Go4Launch
Member

Posts: 416
From: Bethesda, MD
Registered: Jul 2003

posted 04-23-2014 10:45 PM




---
There's a JSC portrait of Tom Hennan wearing this patch on his jumpsuit with an STS-44 patch.