justin13
Member

Posts: 43
From: Richmond, VA, U.S.A.
Registered: Aug 2005

posted 11-18-2013 06:37 PM




---
I had the opportunity to attend the launch of MAVEN today, and picked up two slightly different patches.

The larger one on the left was for sale at the souvenir stand. I wonder if it was designed to be a launch-specific variant. In addition to listing the collaborators responsible for designing, building, and operating the spacecraft, it includes partners that carried out processing and launch activities.

The smaller one on the right was given away to the members of our group (a University of Colorado alumni group), but was in a Mars Exploration Program folder from NASA, so I suspect it may be more widely available. It has a few obvious design differences, including a shorter list of collaborators.
Robert Pearlman
Editor

Posts: 32226
From: Houston, TX
Registered: Nov 1999

posted 11-18-2013 09:12 PM




---
Here are a few more MAVEN mission patches and pins. The first was on sale at the Kennedy Space Center Visitor Complex, as produced by Winco: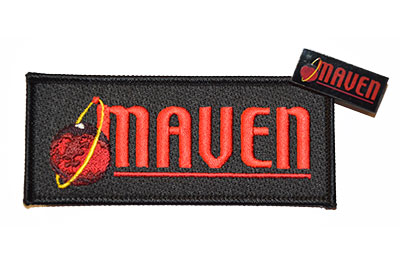 This pin was produced by Lockheed Martin, MAVEN's prime contractor: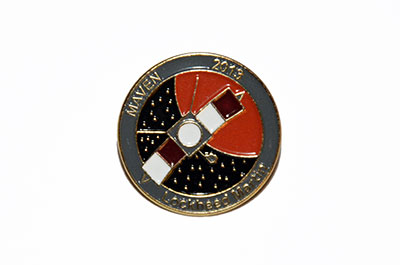 And here is the NASA Launch Services Program pin: