ESA astronaut André Kuipers (Netherlands) is assigned to fly on Soyuz TMA-03M to the ISS, scheduled for November 2011, as part of the Expedition 30 crew. Expedition 30 begins with Soyuz TMA-02M undocking in November 2011. Kuipers and the new crew members arrive shortly thereafter at the ISS with Soyuz TMA-03M.
Along with Kuipers, the other members of Expedition 30 are NASA astronauts Dan Burbank and Don Pettit, Roscosmos cosmonauts Anton Shkaplerov, Anatoli Ivanishin and Oleg Kononenko.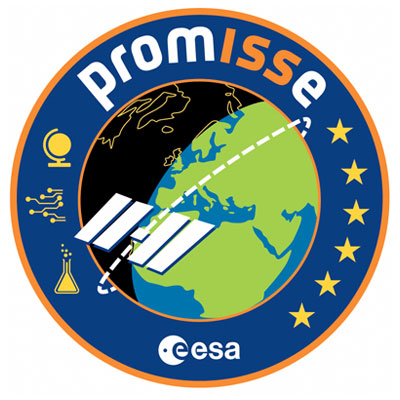 The logo for the 'PromISSe' mission features the ISS orbiting Earth, accompanied by three icons and six stars.
The mission name 'PromISSe' crowns a circular band of blue with orange edges. The 'ISS' part of the name is also in orange to highlight the Dutch participation in the mission.
The centre of the logo shows a globe free of national borders, with silhouette of the ISS is shown circling Earth, moving from the night to the day and about to fly over Europe.
The icons on the left represent the mission's three main elements: science, technology and education.
The globe represents a knowledge-based society focused on our planet, the electronic circuit denotes technology and the conical laboratory flask denotes scientific research.
The six stars represent the crew members, the six months that André will stay in space and, because the stars are similar to those on the EU flag, the European character.