Expedition 25 commander Douglas Wheelock's personal patch: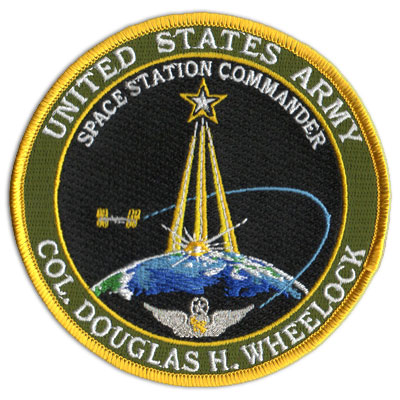 Designed by artist Tim Gagnon, the patch commemorates Wheelock becoming the first active U.S. Army officer to take command of the International Space Station (ISS).
Originally, fellow Army Col. Timothy Kopra was to have delivered the patches to Wheelock onboard the space station. Due to space shuttle Discovery's launch delays, the embroidered badges ultimately flew to and from the orbiting laboratory after Wheelock had returned to Earth.