Byeman
New Member

Posts:
From:
Registered:

posted 04-29-2010 10:48 AM




---
Came across a little booklet called "Rocket Hobos" at the Space Walk of Fame Museum. Actually, the booklet came with the attached patch.

It describes a Rocket Hobo as one "who never misses a rocket launch. They have encyclopedic knowledge of the space program. They possess minutiae on the history of NASA. Their minds are like webs wherein every statistic of space trivia is forever snared. Rocket Hobos set their alarms for 3:11 am Atlas blast-offs."

But the intriguing part, is the booklet mentions a bar called "The White Hart."* It says it is south of Port Canaveral. I have no idea where it is.

* It is named after a watering hole that Arthur C. Clarke writes about.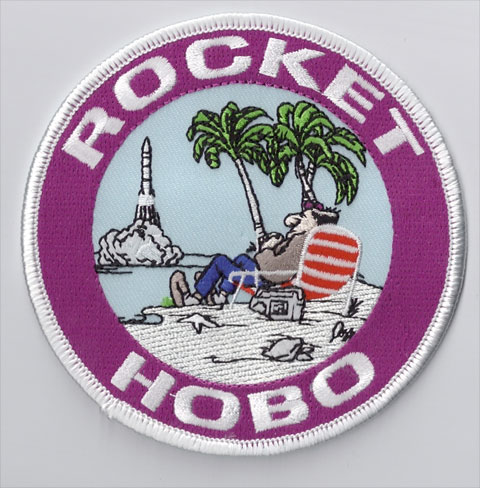 bthumble
Member

Posts: 152
From: Houston, Texas USA
Registered: Nov 2007

posted 09-17-2012 04:14 PM




---
Does anyone know where this patch is for sale? I contacted the site that originally offered it, but received a reply that they were no longer selling them.