Rocketman!
Member

Posts: 139
From: Redmond, Washington, USA
Registered: Dec 2007

posted 05-13-2022 08:50 AM




---
Who is the maker of this Mercury-Atlas model (source Heritage Auctions, June 2022, Lot 51014)?

At first glance I assumed it was a Marshall Space Flight Center (MSFC) model like the one cS'er NASA Glenn shared photos of on this thread. But, looking closer, the Heritage model does not have the Graphics Engineering and Models Branch logo. The Heritage model's label looks similar to those on my ABMA-made models.

There are also visual differences between the two models – silver-suited spaceman vs. hard-hatted technician, black lettering vs. red, different fonts (eg. "S" in "UNITED STATES"), and rocket-capsule adapter shape and LES base.

Any contractor model experts out there have an idea?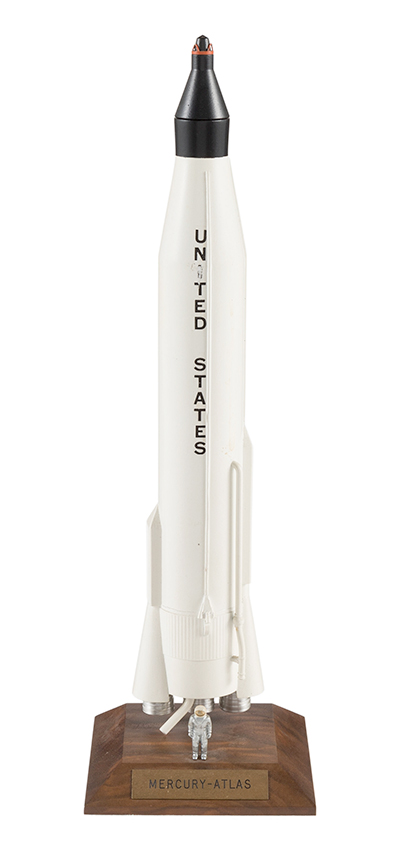 Retro Rocket
Member

Posts: 468
From: Santa Paula, Ca,. USA
Registered: Dec 2007

posted 05-21-2022 09:26 PM




---
In my opinion, it does look like a MSFC model. I'm guessing the base was replaced or just the nameplate.