Robert Pearlman
Editor

Posts: 42982
From: Houston, TX
Registered: Nov 1999

posted 05-07-2011 05:50 PM




---
U.S. Air Force Booster Club announcement
SBIRS and DSP Lego Models
Made available by the SBIRS Space Division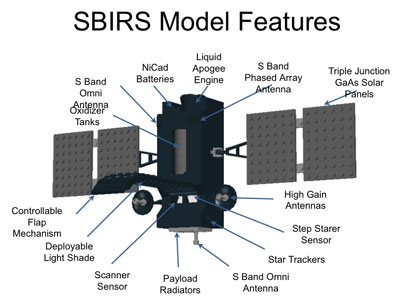 SBIRS Model and Stand

Space Based Infrared System (SBIRS) Geostationary satellite model (with stand)

143 bricks!

Comes with customized instruction booklet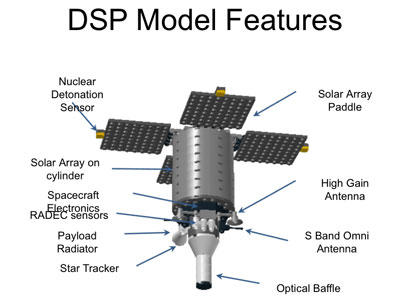 DSP Model and Stand

Defense Support Program (DSP) Model (with stand)

125 bricks!

Comes with customized instruction booklet
cspg
Member

Posts: 6210
From: Geneva, Switzerland
Registered: May 2006

posted 05-09-2011 01:40 AM




---
Overseas shipping is not available and I don't know if it will be. You might want to email them. They're looking into it - at least regarding my query.
PeterO
Member

Posts: 399
From: North Carolina
Registered: Mar 2002

posted 05-09-2011 09:13 AM




---
Those are great models. I've been a LEGO fan since the early 60s.

The models are built with LEGO Digital Designer software, so I'm going to ask if they can send me the original files. That way, I can order the bricks separately, which is usually much cheaper than buying the complete package. Meanwhile, I'll try to recreate them using the building instructions.

Incidentally, the link to the DSP model instructions doesn't work, so I've alerted them. Hopefully they'll get it fixed quickly.

UPDATE - I've already had a reply, and the link will be fixed once the team returns from KSC during the week.
Hart Sastrowardoyo
Member

Posts: 3445
From: Toms River, NJ
Registered: Aug 2000

posted 05-09-2011 11:33 AM




---
Now, if someone can make the Lego DSP and space shuttle in the same scale...