Robert Pearlman
Editor

Posts: 29707
From: Houston, TX
Registered: Nov 1999

posted 03-07-2009 07:58 PM




---
There are now paper model kits of the Orion spacecraft produced by Lockheed Martin. These kits are printed on card stock and do not require anything other than a bit of patience to assemble.

Lockheed has released at least two versions of the Orion kit, reflecting changes in the spacecraft's design. The newer version has been distributed by subcontractors and there is a NASA version, too.

I spent about 30 minutes building the first edition of the Orion kit. When I build the newer version, I'll post pictures of that, too.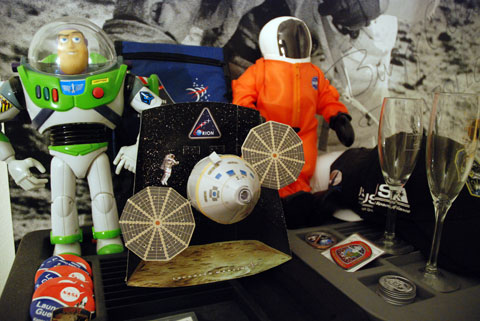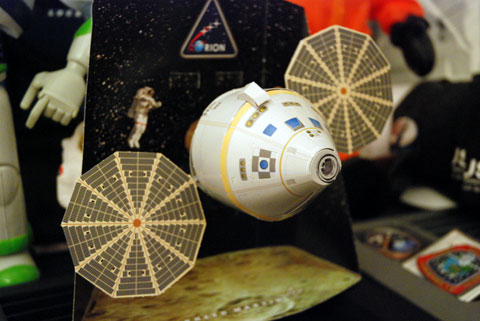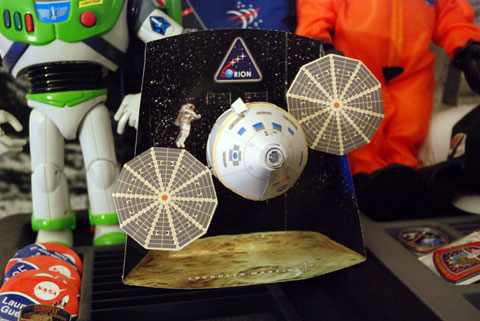 Robert Pearlman
Editor

Posts: 29707
From: Houston, TX
Registered: Nov 1999

posted 03-08-2009 05:47 PM




---
The new Lockheed Martin Orion kit, seen here side by side with the original kit, has more parts and reflects the current configuration of the crew exploration vehicle.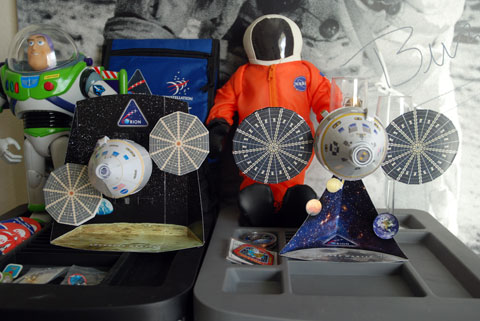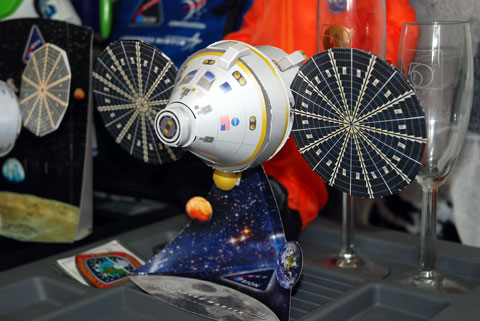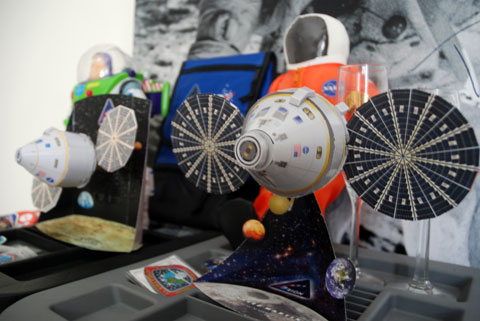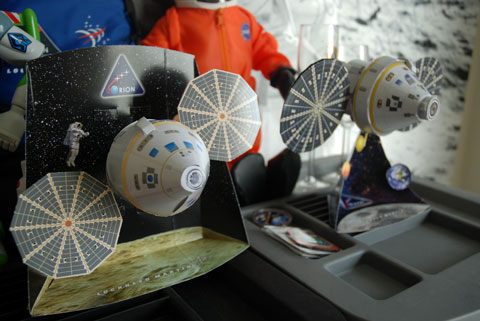 Hart Sastrowardoyo
Member

Posts: 2441
From: Toms River, NJ
Registered: Aug 2000

posted 06-01-2014 11:16 PM




---
There is an "updated" version of the NASA-issued Orion paper model.

There is a 2012 issue date on the back (earlier had 2008), the cover is different — and the base now depicts asteroids in addition to the Earth, moon and Mars. (Other than that, it's the same model as far as I can tell.)

The NASA tables at the World Science Festival quickly ran out of both.