E2M Lem Man
Member

Posts: 846
From: Los Angeles CA. USA
Registered: Jan 2005

posted 08-31-2008 04:16 PM




---
There has been a great need in model rocketry to build inexpensive scale models of some of our favorite rockets like: Jupiter-C, Saturn 1, Saturn 1B, Saturn V, Deltas, Jupiters (Junos), and shuttles, Soyuz, Lunas and even Ares I.

Might I suggest Dr. Zooch Rockets?

Wes Oleszewski has a great company, and will soon be offering Ares I-X kits to build and display.

Robert Pearlman
Editor

Posts: 42982
From: Houston, TX
Registered: Nov 1999

posted 10-31-2009 12:55 PM




---
I had the pleasure of meeting Wes (Oleszewski) at both the Ares I-X rollout and launch (he was at the press site covering the test flight for the Aero-News Network), and his Ares I-X model, built by him, which he brought to the launch, now has a proud place in the collectSPACE office (pictured below).

I also ordered an unbuilt kit with the intention of applying everything I learned years ago at Space Camp about building model rockets to the hope of launching my own Ares I-X test flight with perhaps the NASA/Houston Rocket Club, which flies rockets from Johnson Space Center.

Whether for display or to fly, I highly recommend Wes' Dr. Zooch kit to anyone who desires to build their own Ares I-X rocket.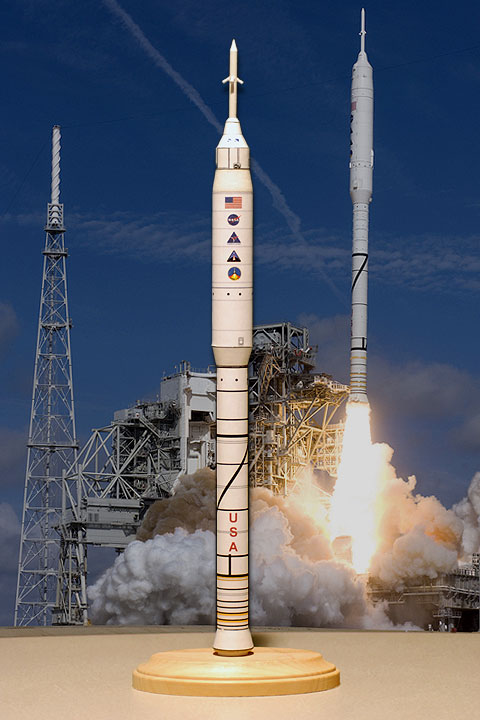 Credit: collectSPACE (Launch photo: NASA)