Tjindar
New Member

Posts: 3
From: Bagarmossen, Sweden
Registered: Dec 2021

posted 01-08-2022 10:09 AM




---
I have this zoom lens marked "NASA wide angle zoom." Its a 9-27mm fisheye zoom with unknown lens mount.

It seems to cover 35mm. Maybe used for launch photography/motion capture. Its a 4lbs lens so probably not flown in space.

Has anyone seen this lens before or know its history?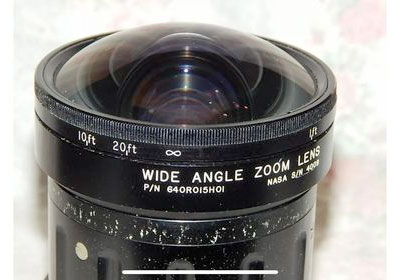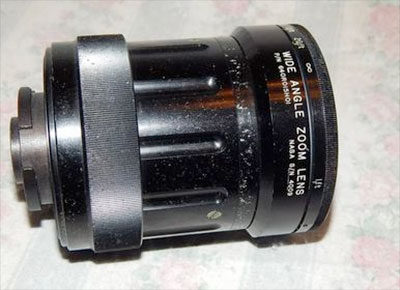 Tjindar
New Member

Posts: 3
From: Bagarmossen, Sweden
Registered: Dec 2021

posted 02-14-2022 03:00 PM




---
So now I found out that this lens sat on a Westinghouse television camera on the Apollo-Soyuz mission in space in 1975! The camera had a sensor/tube with a 25mm diameter and that's why the lens is made to cover a 35mm sensor.

I think the optics are by Angenieux but haven't got that confirmed yet. Anyway thanks to all of you that helped figure this lens out.