SpaceAholic
Member

Posts: 4973
From: Sierra Vista, Arizona
Registered: Nov 1999

posted 12-23-2021 05:49 PM




---
Posted to a separate thread today discussion of a special tool developed by ESA to extract and contain gases from Apollo 17 samples under seal since their return.

Retained on this end is a Lunar Receiving Laboratory (LRL) specialized tool, a vacuum handling system for lunar specimens that served concurrent functions — as a capability to transfer/transport returned powdered lunar samples (receiving the samples when connected to the LRL vacuum system, and then preserving vacuum conditions as the sample was transported in its white Teflon cup for experimentation).

Some images of the device and technical design history is included here for other interested collectors. Many of the same challenges that confronted ESA in design of their tool (choice of material, preservation of vacuum integrity) were initially addressed to developed this artifact.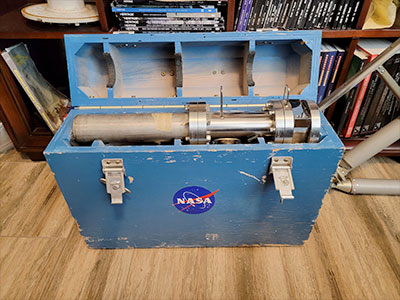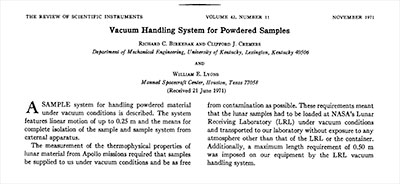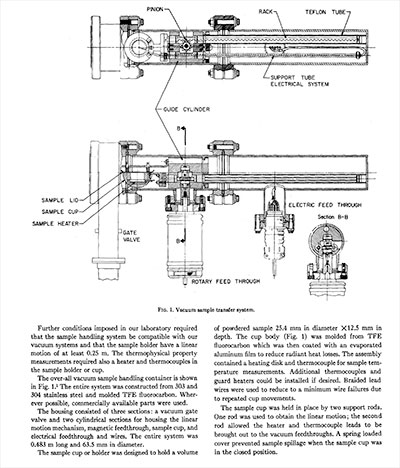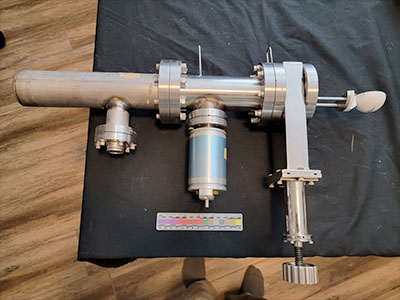 Teflon cup that held the lunar sample(s), When the cup is retracted an airlock (Varian Gate) closure seals the opening and preserves vacuum (the gate was closed prior to de-mating from LRLs vacuum system):