Ianhetho
Member

Posts: 234
From: Bogangar NSW Australia
Registered: May 2018

posted 12-11-2021 05:09 PM




---
I have recently acquired a Viking 76 material from lander lucite, from Martin Marietta. I am looking for a little more information on my item. For example:
How many were made?

Who received them?

When were they released (launch or landing)?
Any background information on my piece would be appreciated. The seller, while helpful, was not the original owner and was unable to offer precise details.

The chips appear to be from a lathe or mill and appear to be aluminium or an alloy.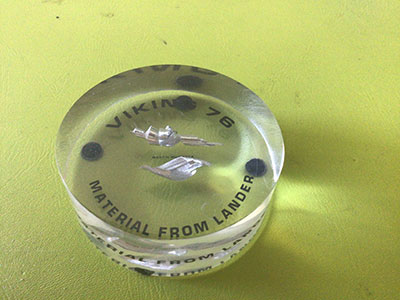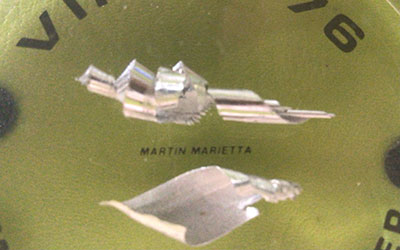 denali414
Member

Posts: 817
From: Raleigh, NC
Registered: Aug 2017

posted 12-14-2021 12:30 PM




---
Not sure the amount made, but they were given to people that worked on the project at Martin Marietta.

The "chips" are from the original milling of the lander, so before launch. As the lander went to Mars, nothing ever came back.