CoreyRoth
New Member

Posts: 5
From: Dallas, Texas
Registered: May 2014

posted 06-16-2014 09:38 PM




---
Hello everyone reading! This is my first post in a forum, so please bear with me...

I recently was given access to the estate of a NASA employee and obtained quite the collection of items. Many rare and unusual. Though one in particular I need help with & am very curious if I can figure out what it came from?

From best I can tell, it's about a 15" x 12" piece of the cooling system to a NASA engine. It has many stainless steel tubes feeding into a larger Titanium tube. It has a bit of curvature to it and with the entire piece, it would make a full circle.

The gentleman's estate I received it from worked for NASA for over 35 years. If anyone can help with identifying it I would sure appreciate it!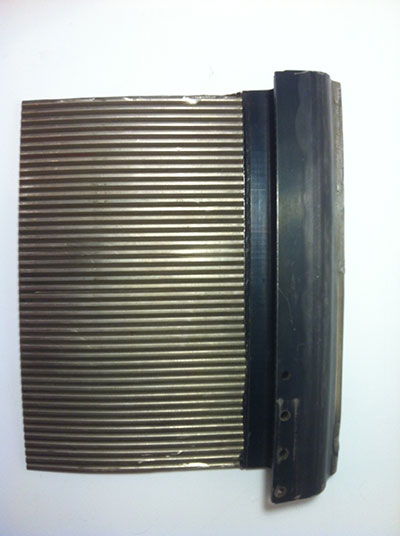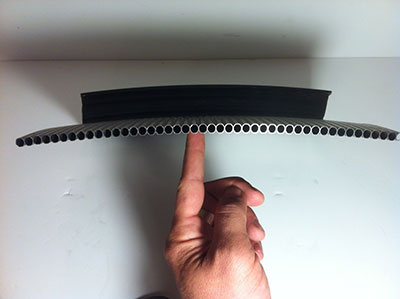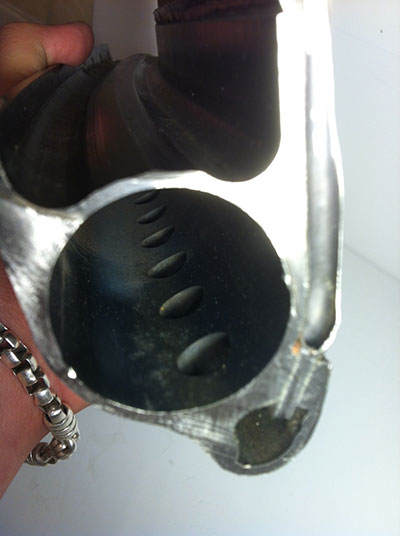 mikej
Member

Posts: 414
From: Germantown, WI USA
Registered: Jan 2004

posted 06-17-2014 05:29 PM




---
Looks like it's actually a section from a Space Shuttle Main Engine, which is constructed of regenerative cooling tubes; the darker colored section would be the fuel return manifold.

You might compare the other side against some photos of the SSME, such as this one from my Website.