Spaceflori
fine writing instruments
presents the ultimate "must-have" for any space and aviation fan.
A classy pen with an incorporated flown artifact from some of the most historical space flights in history: first American in space, Alan Shepard; first men on the moon, Apollo 11; and the the incredible story of Apollo 13.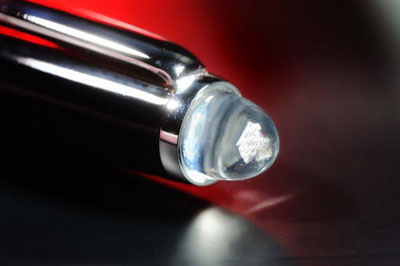 We have kept the pens in a very simple and classical style with the artifact encapsulated in the top of each pen, clearly visible at all times.
These pens, unlike other cheap promotional items, are crafted out of solid metal with a metal winding. Ink cartridges can be easily replaced by regular cartridges available at almost any office store worldwide.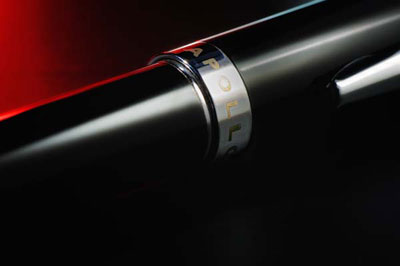 Whether given as a gift or used by yourself, you will be surprised by the weight and quality of the pen that ranges in the same class as known high end pens from other luxury brands.
Each pen set includes a ballpoint pen and a fineliner and comes with a complimentary notebook. All editions are limited and numbered.
Of course, both pens in the set have authentic flown artifacts from the mission you choose - so you are getting two flown artifacts in each set!
Pen set details:
Each set contains a ballpoint pen and a fineliner crafted in solid metal

Upper and lower barrel in high gloss lacquer with details in full chrome finish

Mission engraved on the middle ring of each pen

Encapsulated flown artifact displayed in end cap of each pen

Numbered certificate of authenticity with each set

Attractive gift box

Complimentary notebook

Regular replacement cartridges available at any office store
Available in four limited editions: