Robert Pearlman
Editor

Posts: 30714
From: Houston, TX
Registered: Nov 1999

posted 04-23-2008 01:04 PM




---
The Japan Aerospace Exploration Agency (JAXA) has approved a project to send the seeds of cherry trees to the Japanese laboratory at the International Space Station, reports AFP.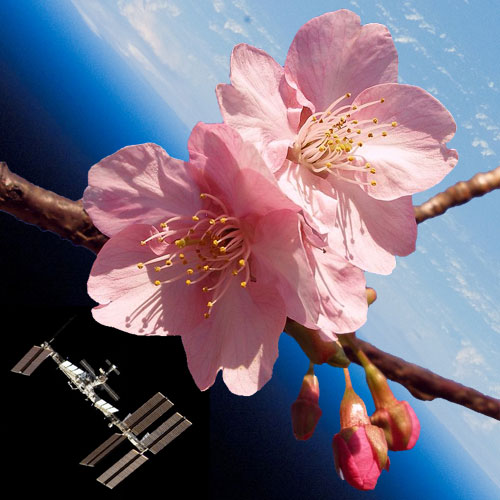 quote:

---

Japan Manned Space Systems Corp., a Tokyo-based private-sector consortium of 55 companies, organized the cherry seeds' half-a-year stay in space in part to see whether or how microgravity would affect them.

---
The consortium has established a Japanese-language website for the project.

Scheduled for launch on STS-126 are lily and violet seeds, as well the pips from 10 cherry trees, including three designated by the government as natural treasures and touted as producing Japan's most beautiful blossoms.

One of the three ancient trees, named Takizakura, or "cascade cherry blossoms," draws 300,000 viewers for the three weeks it is in bloom in the small northern town of Miharu.
quote:

---

Elementary school pupils in Miharu will pick some 200 fallen seeds in June or July for the space project. The town will share the returned seeds with research institutions.

"Since the seeds will be returned with a certificate that they have gone to space, we hope to use them to promote tourism here while drawing children's interest in science," town official Sadafumi Hirata told AFP by telephone.

The town will also plant some seeds, he said. "We are very proud that our tree was selected among many cherry blossoms that represent Japan," he said.

---