GACspaceguy
Member

Posts: 1655
From: Guyton, GA
Registered: Jan 2006

posted 02-02-2007 06:07 PM




---
A colleague and I went to a local school today to talk about space/aviation and to show them how to make a good paper airplane. I took them a piece of a cold plate honeycomb panel that flew on Columbia STS 58. (see photo) so they could see a flown piece up close.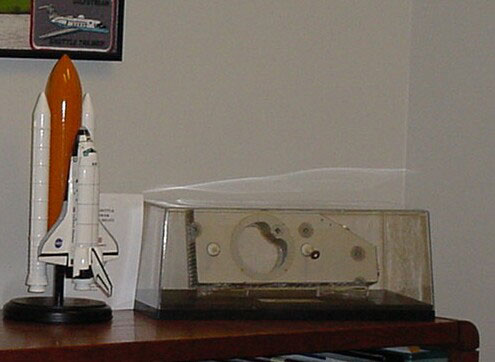 You should have seen the look on the faces of those 9 years old kids when they got to hold something that was is space. They were amazed and delighted, also they had a ton of questions. Not about paper airplane, as I had thought they would, but on rockets, spacecraft and flying to the moon. It was great to see their enthusiasm and their keen interest. I just wish I had those in Congress who hold the NASA purse strings with me, so that they too could see that our youth have a vision of future of space travel. Dollars spent at NASA could pay off in new Engineers, Scientists and Astronauts in the near future!
I almost asked for their autograph just in case one of them was going to be placing footprints on Mars some day.
Fred