October 6, 2015
— In life, Sally Ride privately organized her personal items, NASA artifacts, awards and papers, which now will represent her career and legacy as America's first woman in space as part of the Smithsonian's collection.

The late astronaut and science educator, who died in 2012 of pancreatic cancer, set aside the objects that seemed to mean the most to her personally.

"In a way, Sally curated her own life, in that she put her astronaut gear and things that were most sentimental to her into a special trunk," said Valerie Neal, a curator and the chair of the space history division at the Smithsonian's National Air and Space Museum in Washington, D.C. "We sort of took our cue from her as to what was important to have in the museum's collection."

Neal, together with fellow curator Margaret Weitekamp and archivist Patti Williams, will join with Tam O'Shaughnessy, Ride's partner in life and the author of the new book "Sally Ride: A Photobiography of America's Pioneering Woman in Space," on Tuesday (Oct. 6) for a public program at the museum celebrating the acquisition of Ride's possessions by the Smithsonian.

"It is a very nice representation of her kind of ordinary life as a child, her typical life as a student, her professional life as an astronaut and an educator, and then her life as an honored celebrity," Neal told collectSPACE. "We tried to choose objects that were indicative of all of the phases of her life."

The collection, which includes 182 objects and 24 cubic feet of documents, covers the full trajectory of Ride's life, Neal said.

Among the artifacts now in the museum are a microscope and telescope that Ride's parents gifted her as a child, as well as the baseball bat that her grandfather customized for her, responding to Ride's early interest in sports.

There is also a wooden tennis racket that she used to play as a teenager, on her way to becoming a nationally-ranked player — an item that the acquisition review board initially questioned as perhaps being a better fit for another type of museum.

"No," Neal and Weitekamp defended, "because this was a key part of her identity."

"One of the characteristics she had as a result of a having been an athlete was that she was competitive, disciplined and a good team player. So who knows, playing tennis as a young child may have shaped her character in ways that made her a better astronaut," she said.

The National Air and Space Museum already displays the two-piece flight suit and clothing Ride wore to become the first American woman in space in June 1983. The newly-acquired collection now adds the coveralls, boots, gloves and helmet that Ride wore when flying on board NASA's T-38 supersonic training jets.

"I love the helmet," Neal admitted. "It's pale blue – I guess you could call it sky blue or powder blue — and it has in gold leaf on the back her name in this beautiful script of the kind you usually see on wedding invitations. I just love that because it is like a concession to the fact that she is female, instead of just having block print."

"That is just my interpretation," Neal clarified. "That in the midst of all of this engineering and physics, there was just this one little glimmer of sort of a more feminine side."

Among the documents added to the museum's archive are letters from female senators congratulating Ride on being selected to fly and notes from celebrities, including tennis champion Billie Jean King, as well as cartoons addressing the stereotypes associated with the challenges she would face as a woman in space.

"We have all of her training manuals and notes from when she was selected to be an astronaut to through her NASA career," Williams described. "All of her manuals, which are annotated, highlighted, dealing with the Canadarm [robotic arm], which she used."

"[Ride] was on the only person on both the Challenger and Columbia accident commissions. We have her notebooks from both of those," Williams added.

Other objects in the Smithsonian's Sally K. Ride collection include a collection of t-shirts that she wore and kept from the time around her STS-7 first spaceflight, including one that reads "Ride, Sally Ride" and another confirming "Yes, I am Sally Ride's Father."

"These are not mint condition shirts that have never been worn, they are t-shirts that have been worn and well-worn," Neal described. "One of them says, 'A Woman's Place is Now in Space.' It was clear these were things she enjoyed wearing."

The museum also acquired a number of awards that were presented to Ride, including the keys to the cities of New York, Los Angeles and Cocoa Beach, as well as service medals bestowed to her by NASA. In life, Ride kept these stored away though, choosing only to display in her home a much more subtle and, to her, significant honor — the Shapiro Award, a Baccarat crystal bowl awarded to her for public service in San Diego.

"The one award that we noticed was visible in her house was this discreet glass bowl that until you looked closely at, you would not even know was Baccarat crystal," Neal said. "Tam said that it meant the most to [Sally] because it acknowledged her for who she fundamentally thought she was, which was a person who was trying to make an impact in education and to be of value to the community around her."

The National Air and Space Museum will place on exhibit 32 of Ride's artifacts in a new temporary display as part of its renovated Milestones of Flight Hall, which is set to re-open in July 2016. The objects will be representative of all of Ride's life, from her childhood to astronaut career to her celebrated role in history.

"The fact that they belonged to the first American woman in space, of course they belong in the Smithsonian," said Neal. "Where better to have the objects to commemorate that achievement."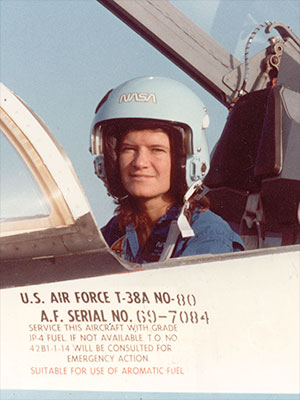 Astronaut Sally Ride seen in a NASA T-38 training jet wearing her flight helmet. The same helmet is now a part of the Smithsonian's collection, along with other items and papers that belonged to the first American woman in space. (NASA/Smithsonian)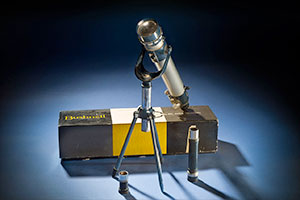 Sally Ride used this telescope, as gifted by her parents, to view her favorite constellation, Orion, as a young child. (Smithsonian)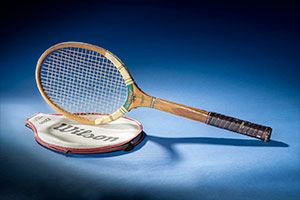 Sally Ride used this Dunlop Maxply racquet to play tennis as she advanced to become a nationally-ranked athlete. (Smithsonian)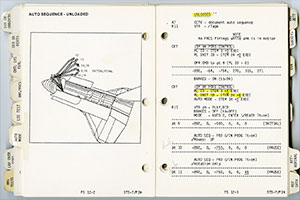 Sally Ride annotated this page in the PDRS Ops checklist used for her historic STS-7 space shuttle mission. (Smithsonian)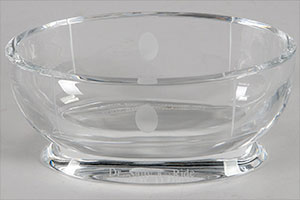 The Shapiro Award, presented to Sally Ride in 2004, honored her ability to create positive change in her community. (Smithsonian)