advertisements

Space shuttle Enterprise opens to public at NYC museum
Related article: Boldly go: Space shuttle Enterprise opens to public at NYC museum
On July 19, 2012, the Intrepid Sea, Air and Space Museum on Manhattan's west side opened its new "Space Shuttle Pavilion" to the public, inviting tourists and Big Apple residents to get up-close and personal with NASA's first prototype orbiter...
Photos credit: collectSPACE.com / Robert Z. Pearlman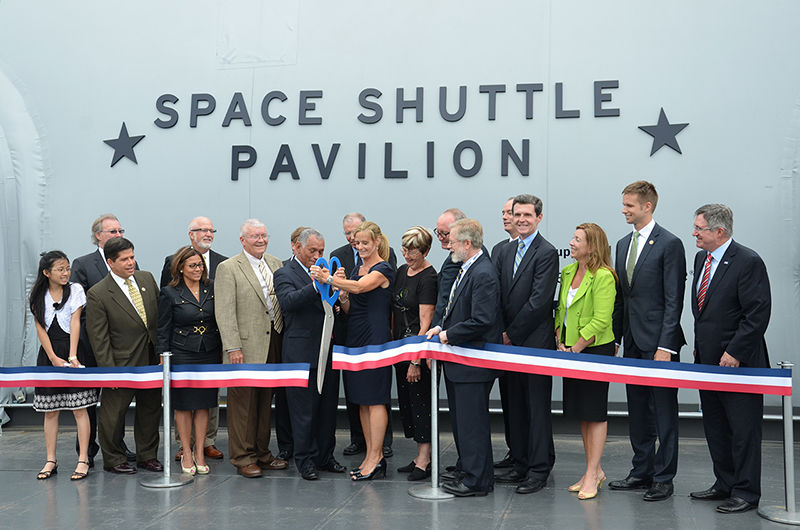 As astronauts and officials look on, NASA Administrator Charles Bolden and Intrepid president Susan Marenoff-Zausner take part in a ribbon cutting ceremony for the Intrepid Sea, Air and Space Museum's new exhibit of space shuttle Enterprise.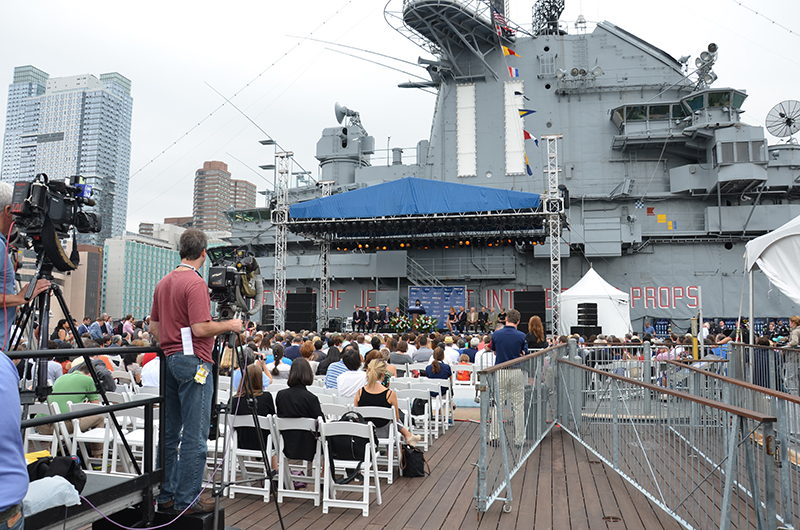 A crowd of a few hundred people attended the opening ceremony for the Intrepid's new Space Shuttle Pavilion.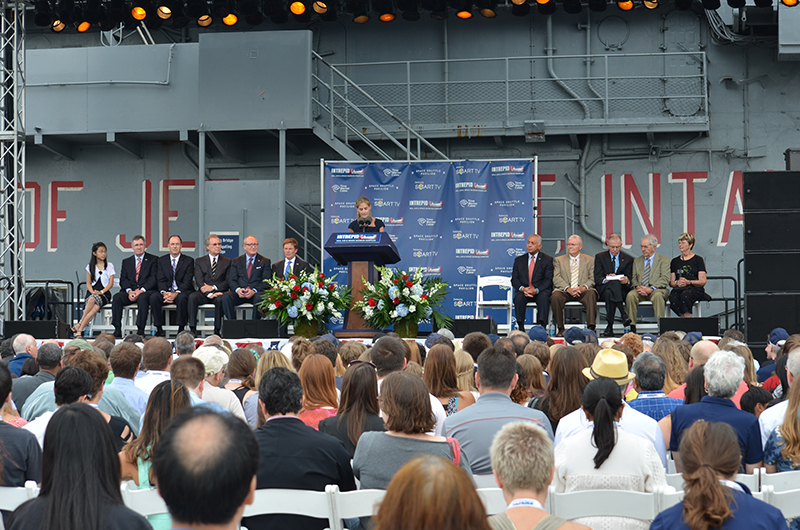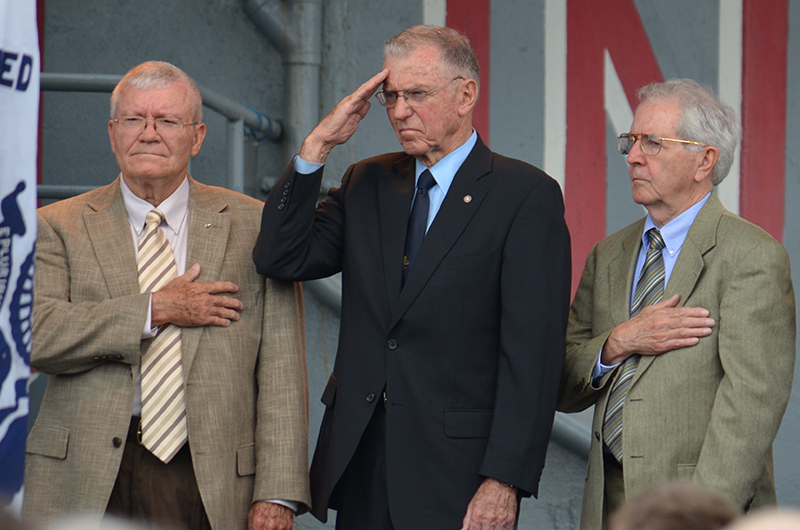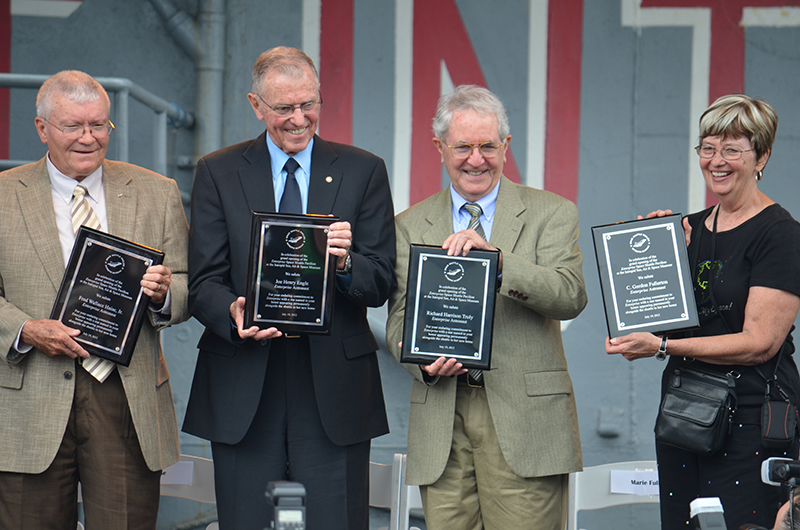 Enterprise astronauts Fred Haise, Joe Engle and Dick Truly, together with Marie Fullerton, wife of Enterprise astronaut Gordon Fullerton, hold the plaques presented to them by the Intrepid.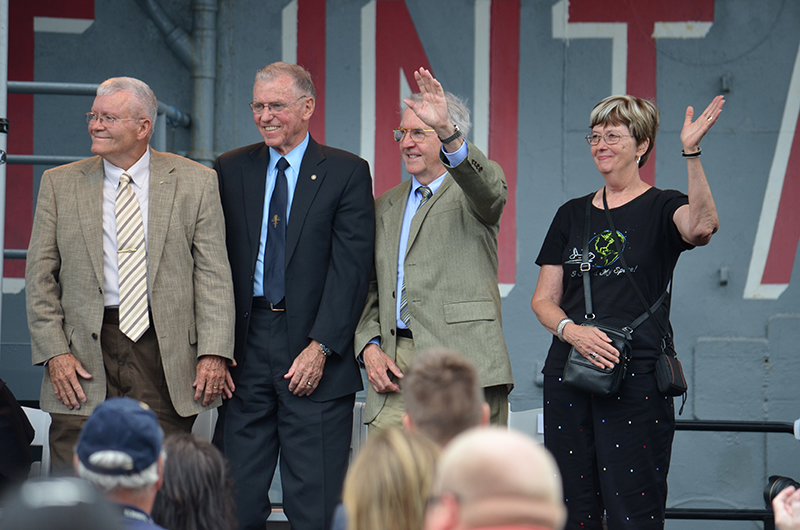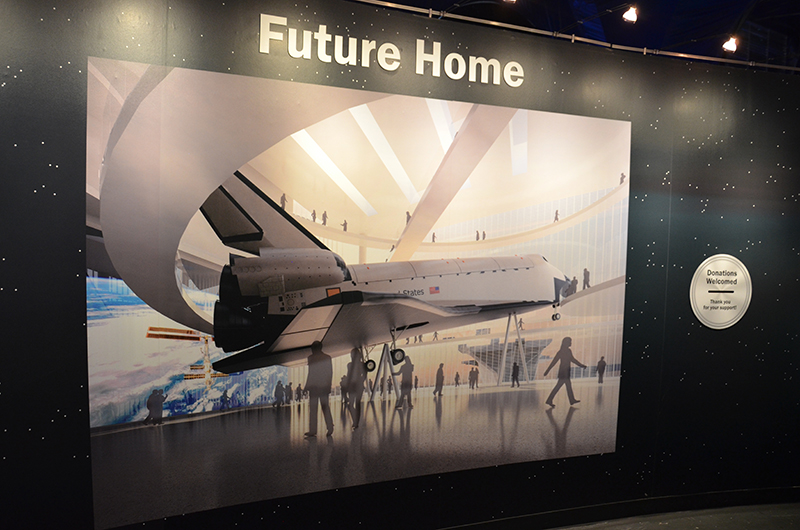 A rendering of Enterprise's future permanent home at the Intrepid Sea, Air and Space Museum is displayed alongside the prototype space shuttle inside its temporary exhibit.
For photographs of the Intrepid's Space Shuttle Pavilion and Enterprise on display, see here.
Related article: Boldly go: Space shuttle Enterprise opens to public at NYC museum

© 2022 collectSPACE.com All rights reserved.