advertisements

First look: Space shuttle Enterprise exhibit opening in New York City
Photos credit: collectSPACE.com / Ben Cooper / Katie Darby / Robert Z. Pearlman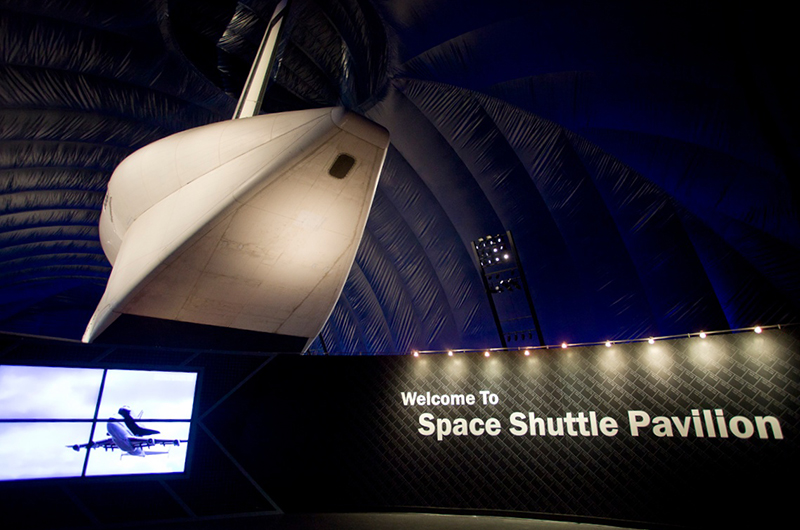 The Intrepid Sea, Air and Space Museum's Space Shuttle Pavilion opens to the public on Thursday, July 19, 2012. Once inside, visitors will first see Enterprise's aft section, including its aerodynamic tail cone that covers its replica main engines, looming overhead.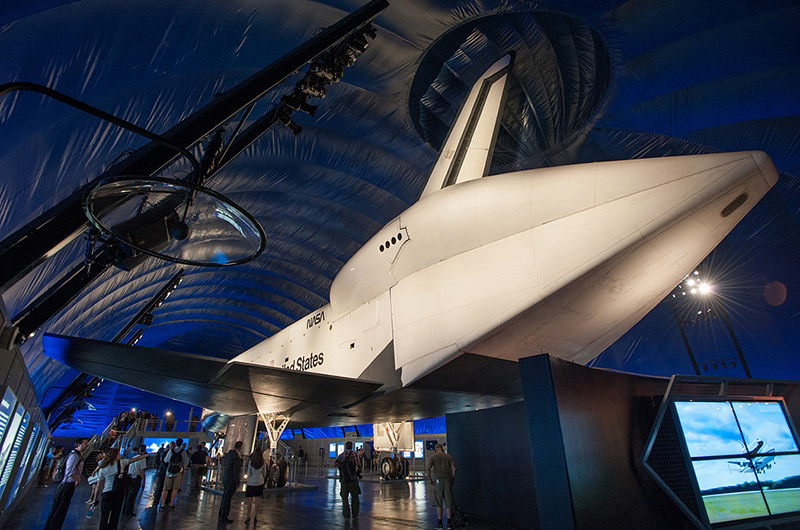 Visitors can walk right up to and under space shuttle Enterprise, a feature unique to the Intrepid's display as compared to the exhibits for NASA's other retired space shuttles, Discovery, Endeavour and Atlantis.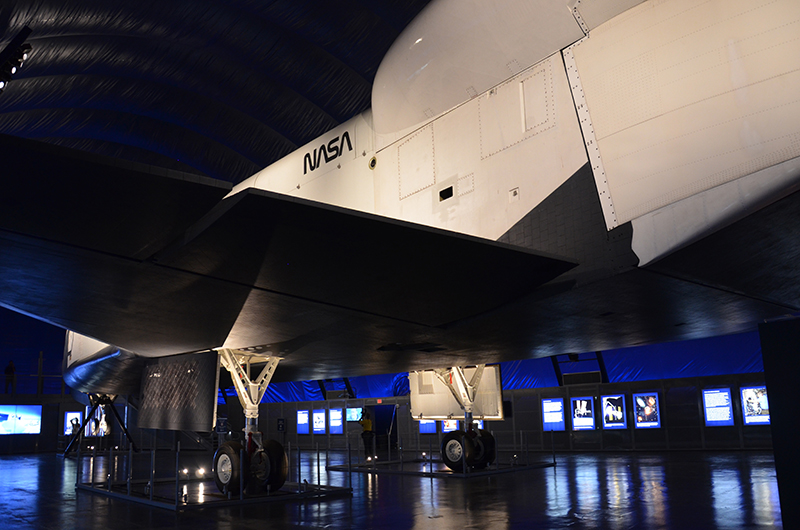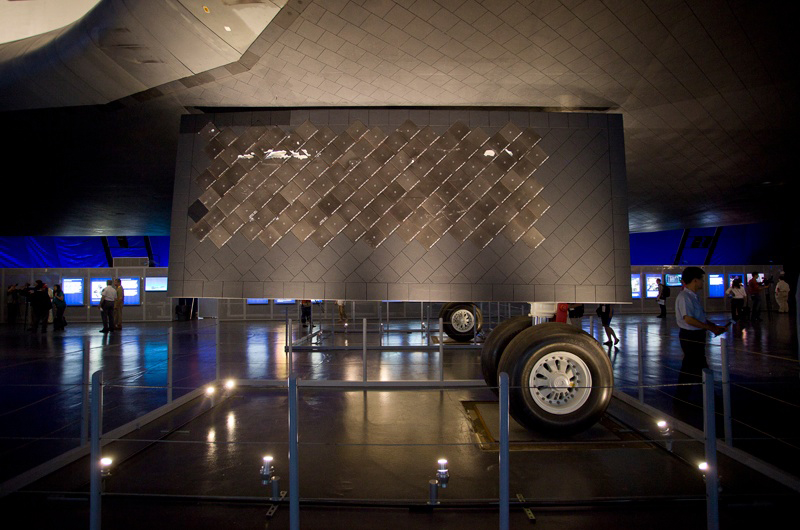 Enterprise's port-side (left) main gear door and wing leading edge displays damage purposely inflicted during tests performed in the wake of the loss of space shuttle Columbia in 2003. The heat shield tiles on the gear door are authentic, in comparison with the foam replicas that cover most of Enterprise's underbelly.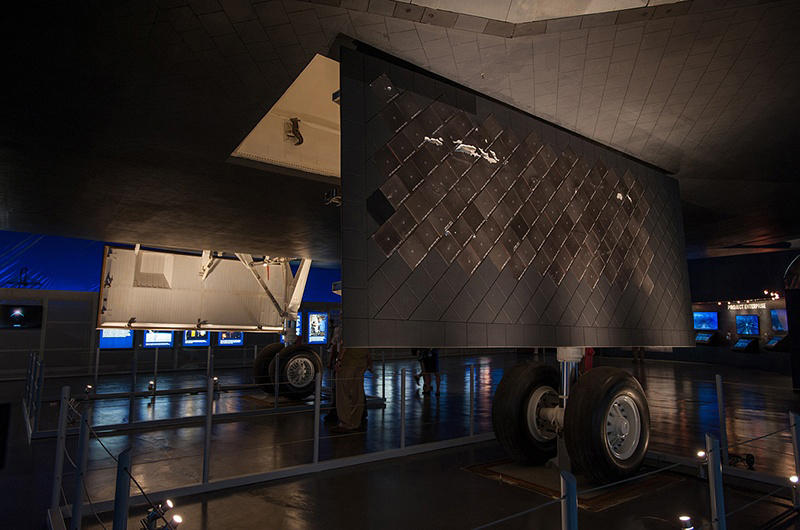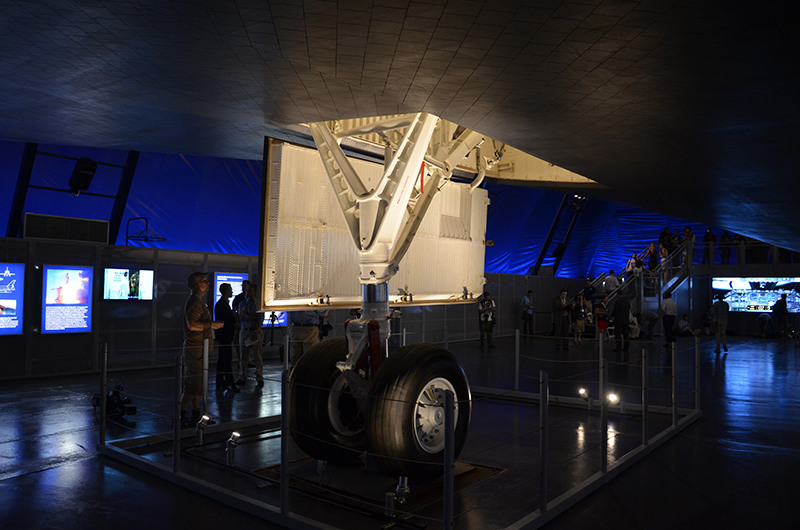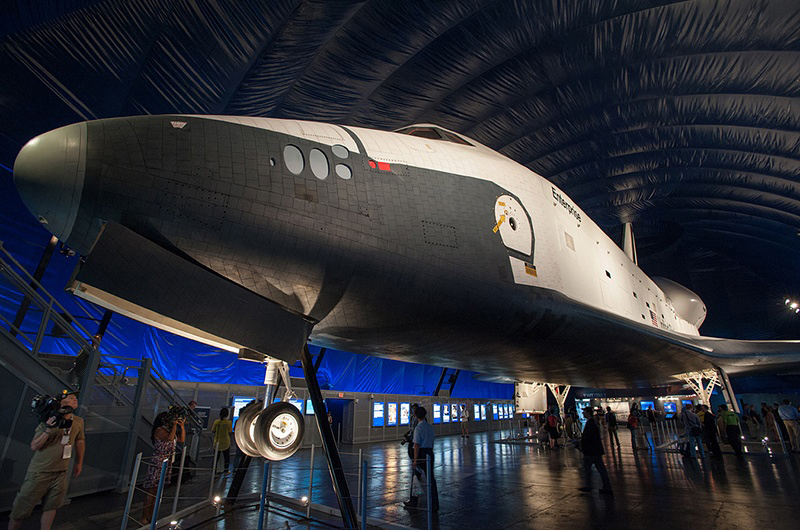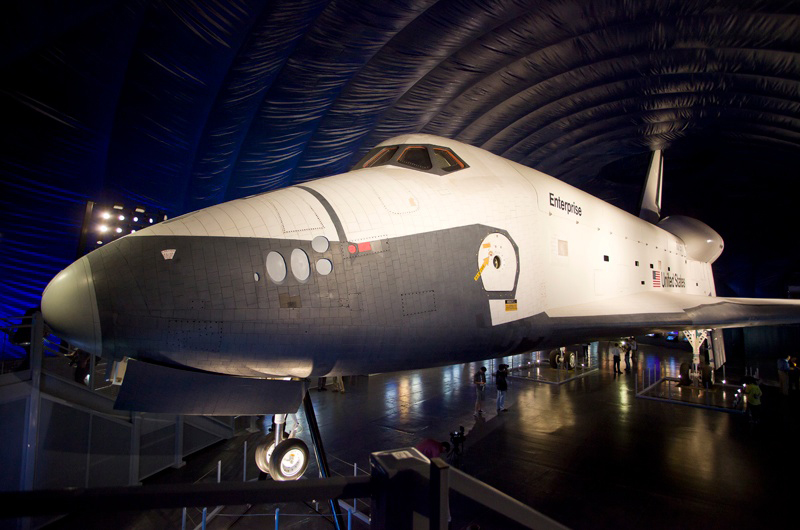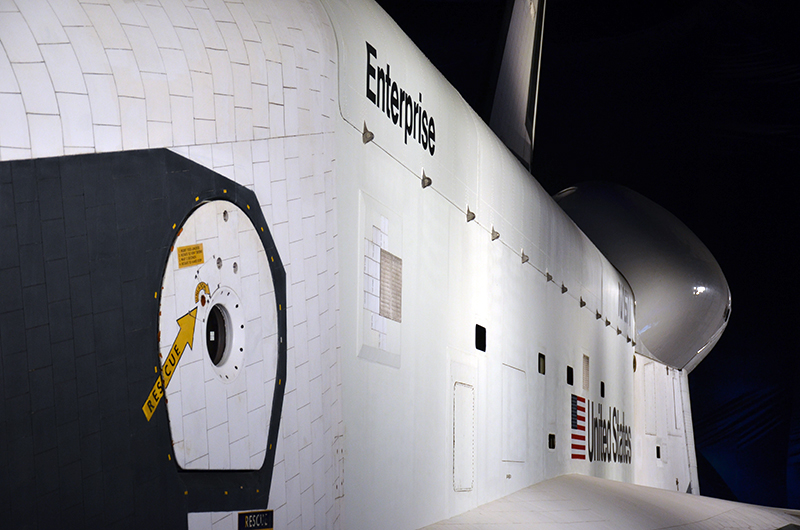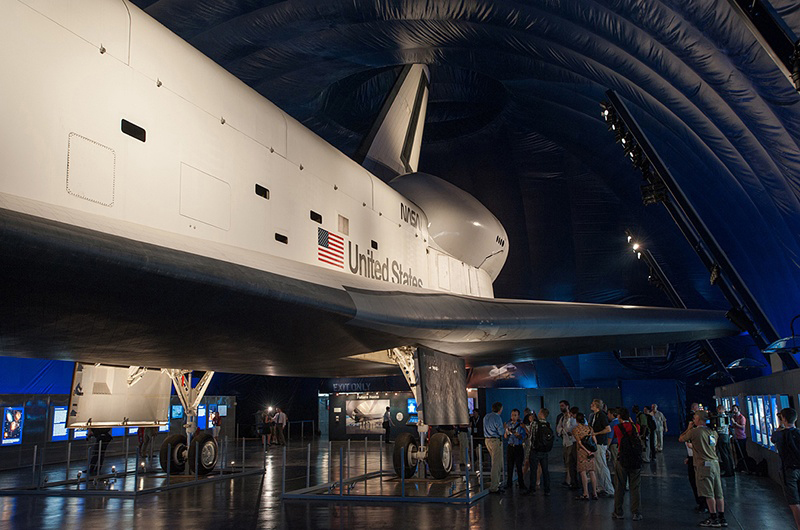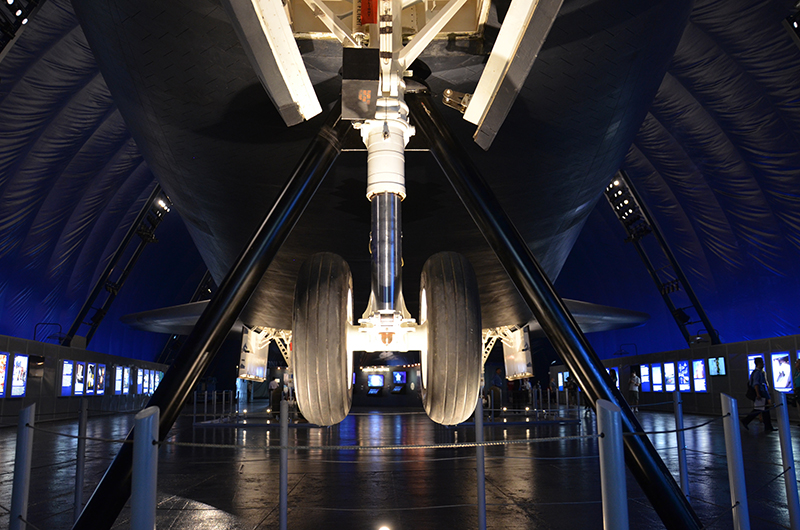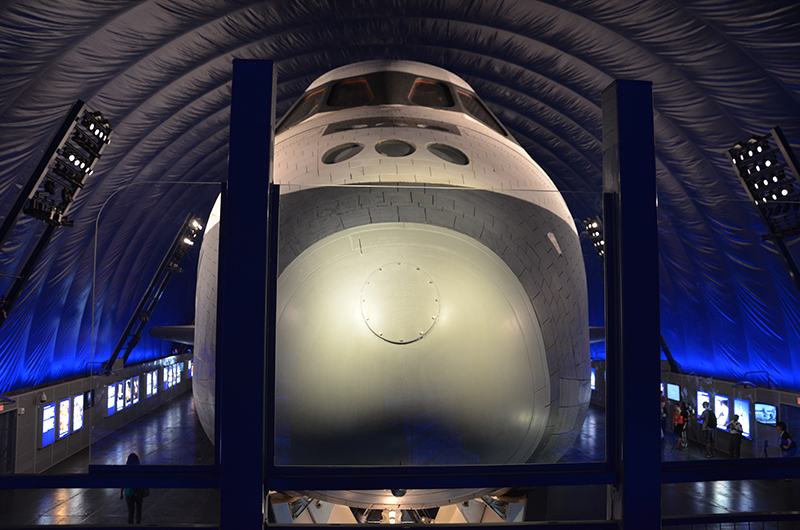 Standing on a raised platform, visitors can come within just three feet of Enterprise's nose, offering a unique vantage point.
The gallery continues... For more photographs, click here.
Related article: First look: Space shuttle Enterprise exhibit opening in New York City

© 2022 collectSPACE.com All rights reserved.