advertisements

First look: Space shuttle Enterprise exhibit opening in New York City
Photos credit: collectSPACE.com / Ben Cooper / Katie Darby / Robert Z. Pearlman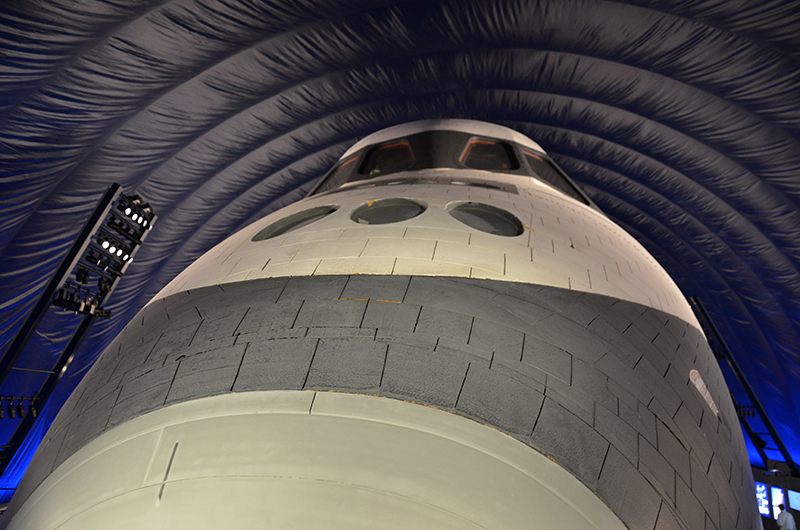 "We have designed this specifically so visitors and students can get as up-close and personal to [space shuttle Enterprise] as possible," Intrepid's president Susan Marenoff-Zausner said. "You can get so close to her nose, it is really incredible."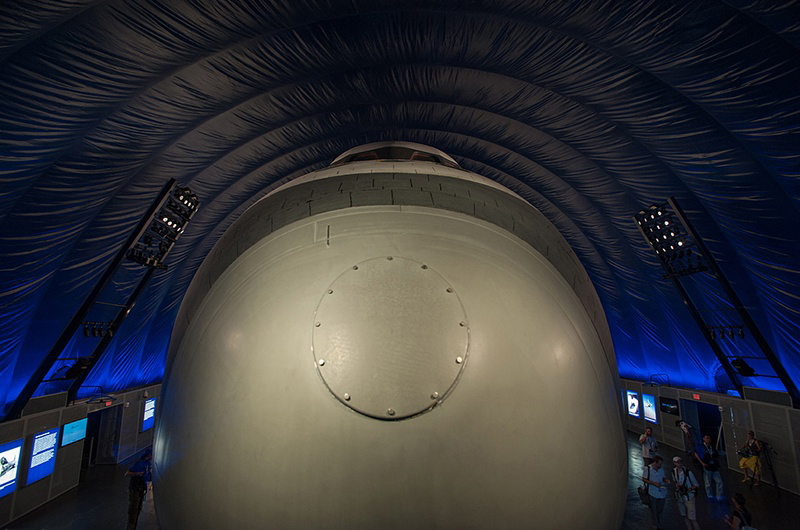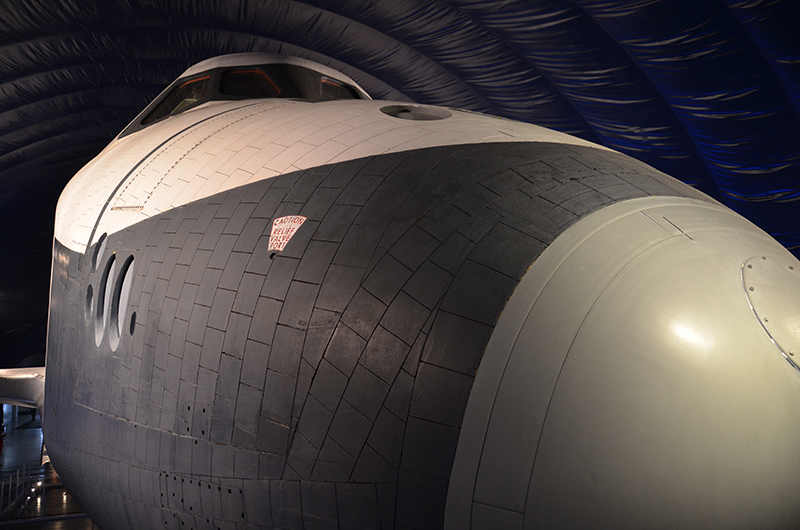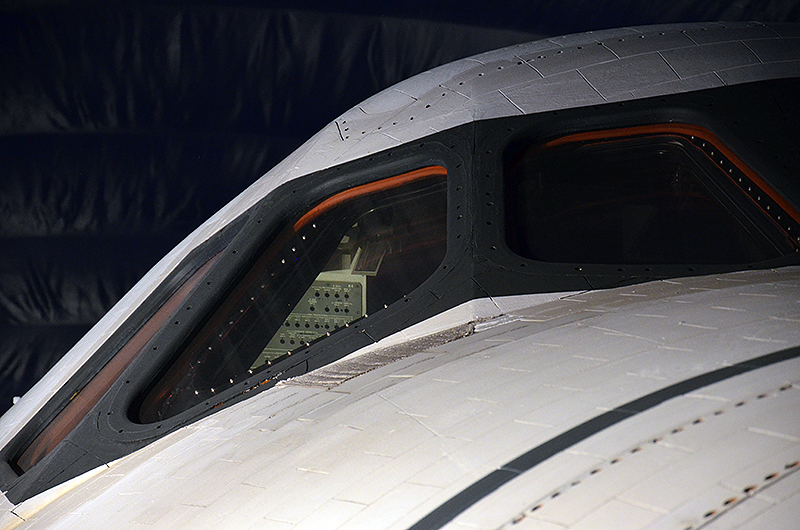 Most of Enterprise's flight deck instruments were stripped out decades ago, but as seen through a window, some of the switch panels are still installed. Visitors cannot enter the shuttle, though conservators do have access to the closed crew cabin and payload bay.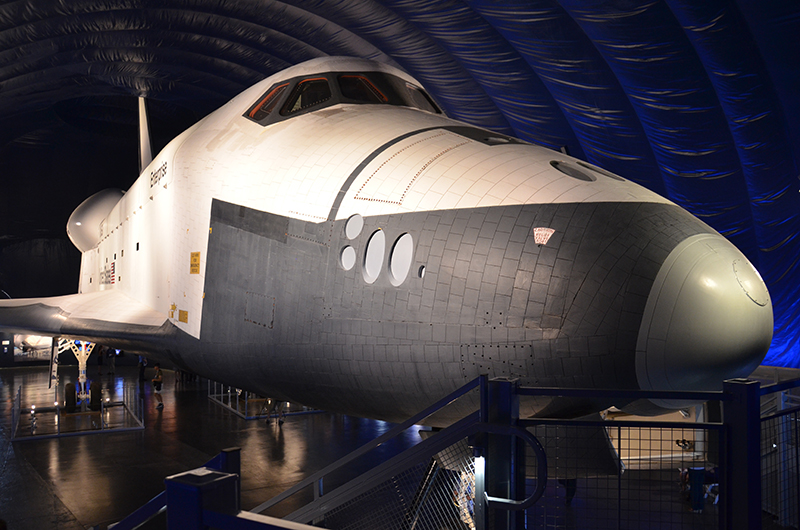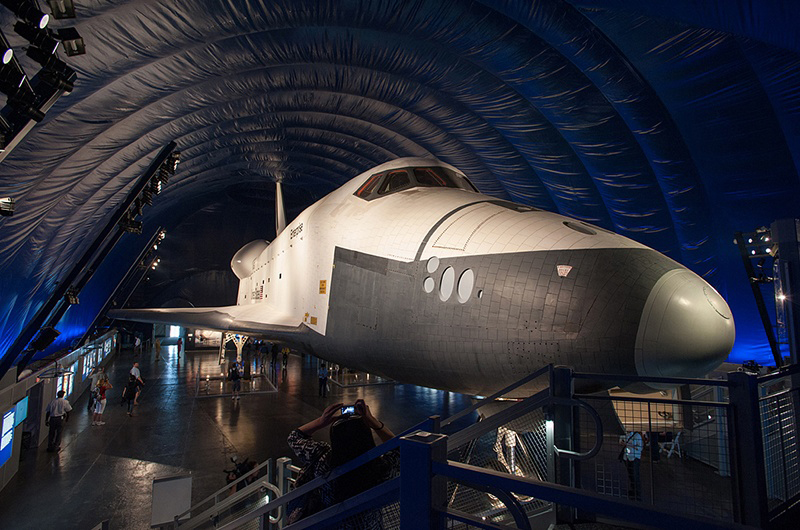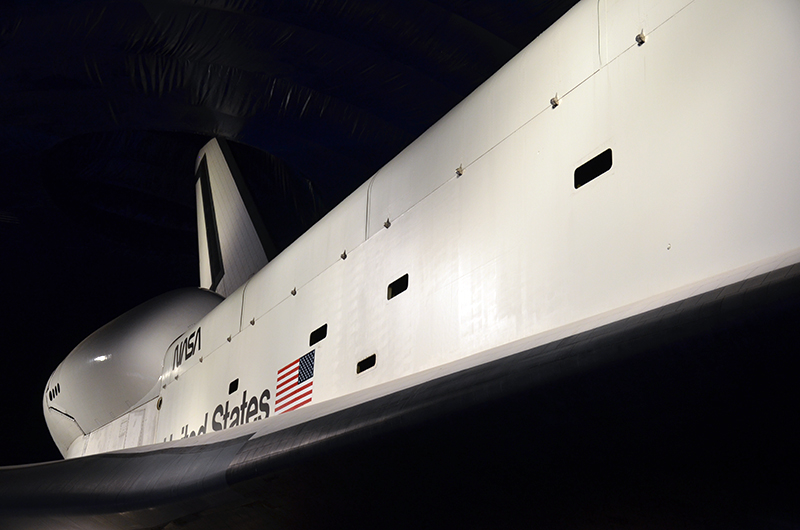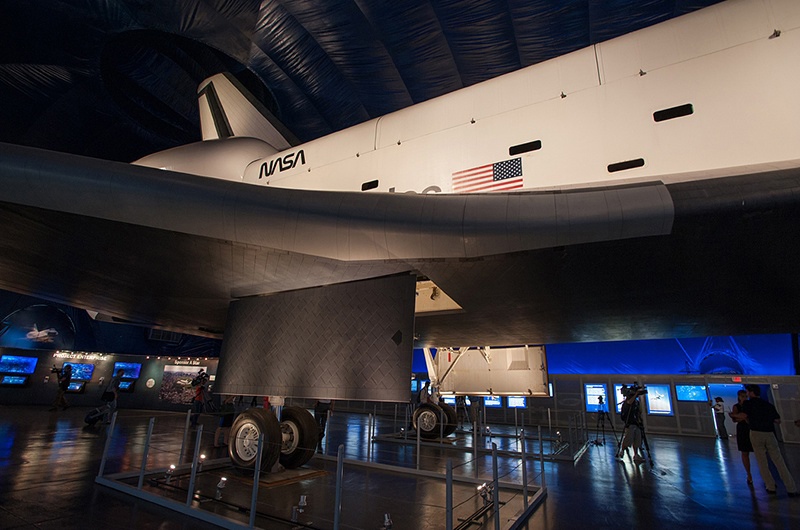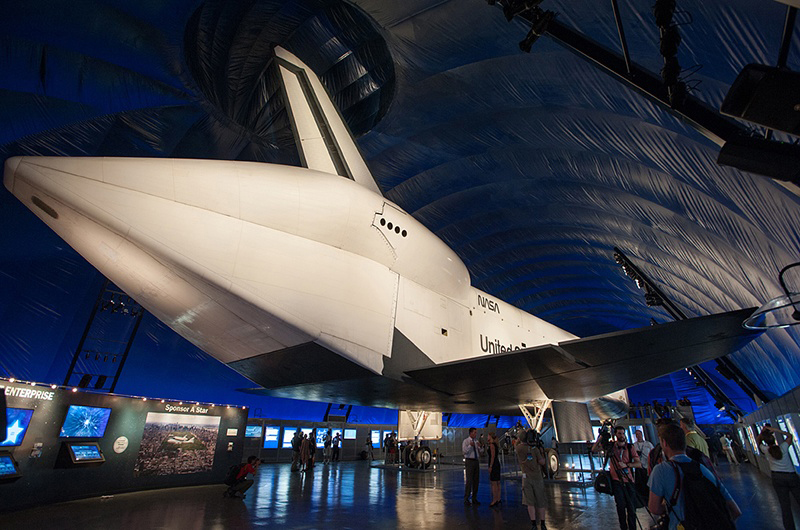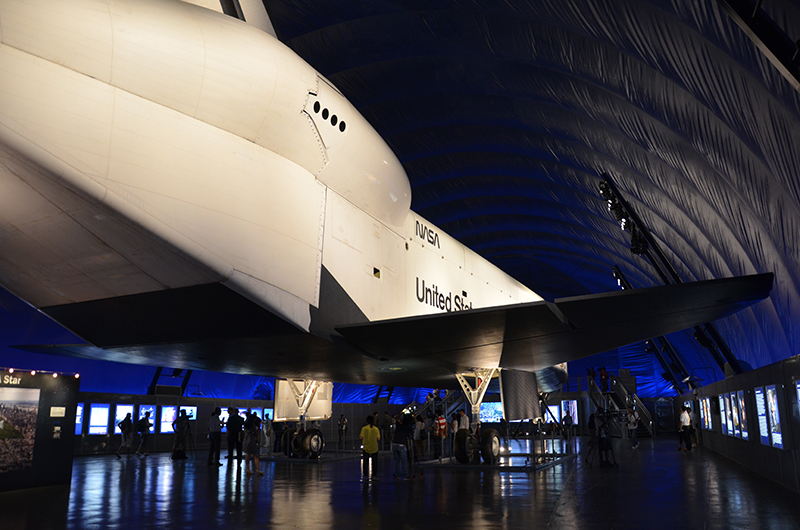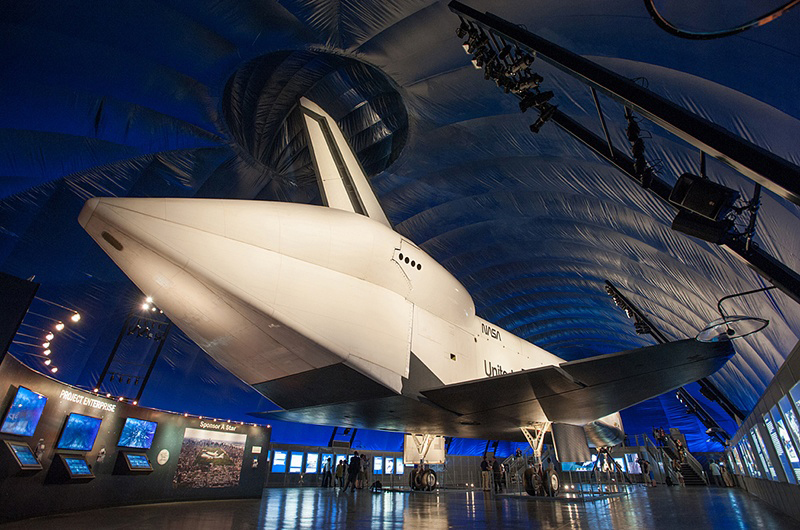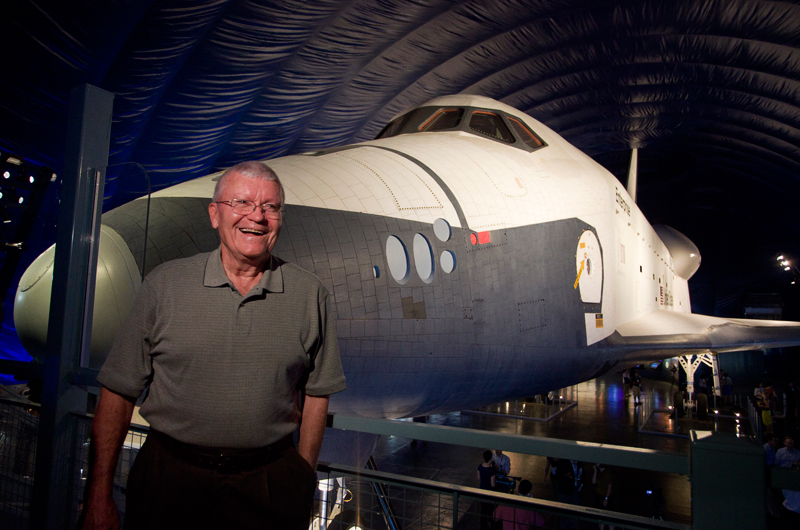 Astronaut Fred Haise, who flew on Apollo 13 in April 1970 before commanding five out of space shuttle Enterprise's eight piloted approach and landing tests in 1977, is seen with his former prototype spacecraft at the Intrepid Sea, Air and Space Museum in New York City.
The gallery ends here... to return to the first page, click here.
Related article: First look: Space shuttle Enterprise exhibit opening in New York City

© 2019 collectSPACE.com All rights reserved.