advertisements

Photos:
Post-last-landing walkaround of space shuttle Endeavour
June 1, 2011

— Space shuttle Endeavour returned to Earth for the 25th and final time Wednesday, bringing to an end the 16-day STS-134 mission and the second to last flight for NASA's 30-year space shuttle program.

Endeavour landed at the Kennedy Space Center in Florida after 248 orbits around the Earth and a journey of 6,510,221 miles. NASA's youngest of its five orbiters, Endeavour logged over the course of its 25 missions a total of 299 days in space, 4,671 Earth orbits and 122,883,151 miles.

Endeavour's final touchdown came about an hour before its sister ship, Atlantis, arrived at the launch pad for NASA's last shuttle mission, STS-135, targeted for liftoff on July 8.

The following photographs, captured during a rare photo op about two hours after Endeavour landed, show the shuttle being readied to be towed from the Shuttle Landing Facility to its Orbiter Processing Facility hangar to be prepared for public display by the California Science Center in Los Angeles.



Photos: collectSPACE.com / Robert Z. Pearlman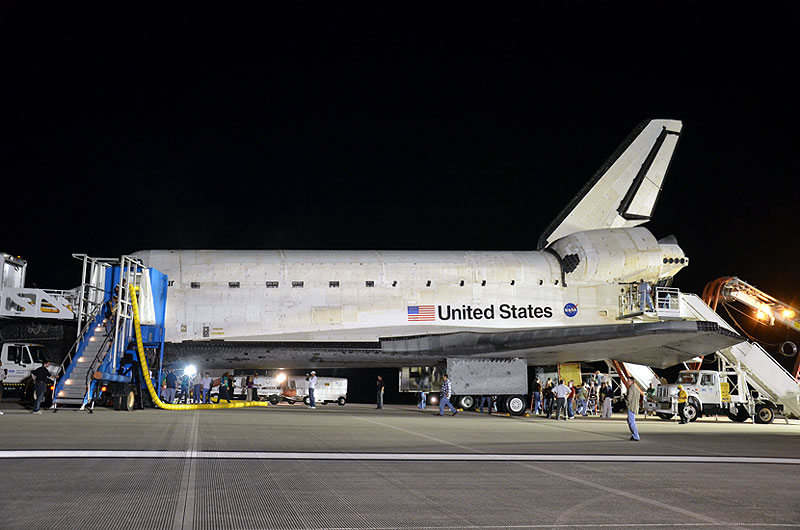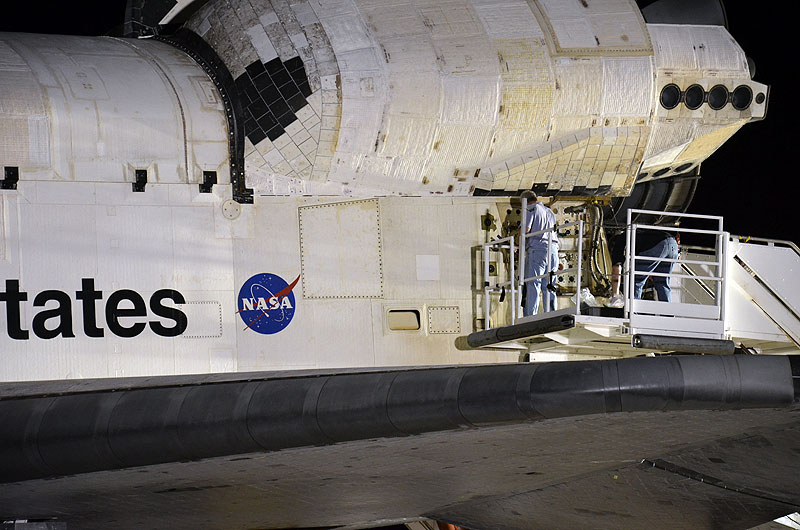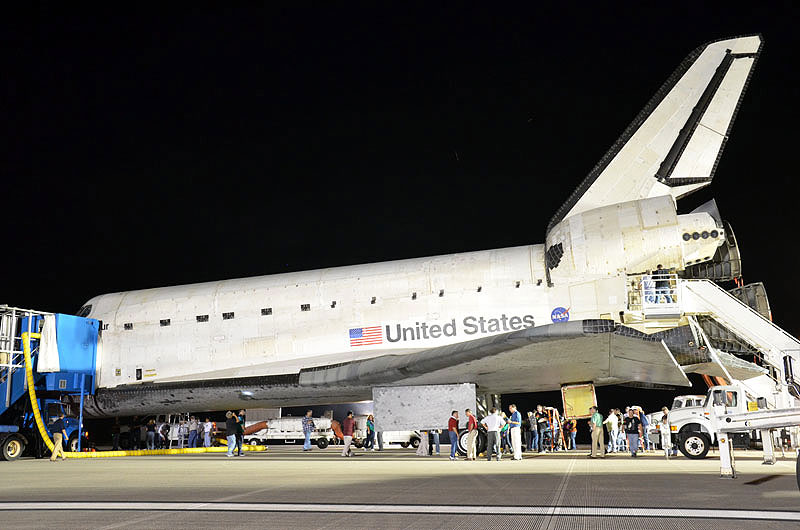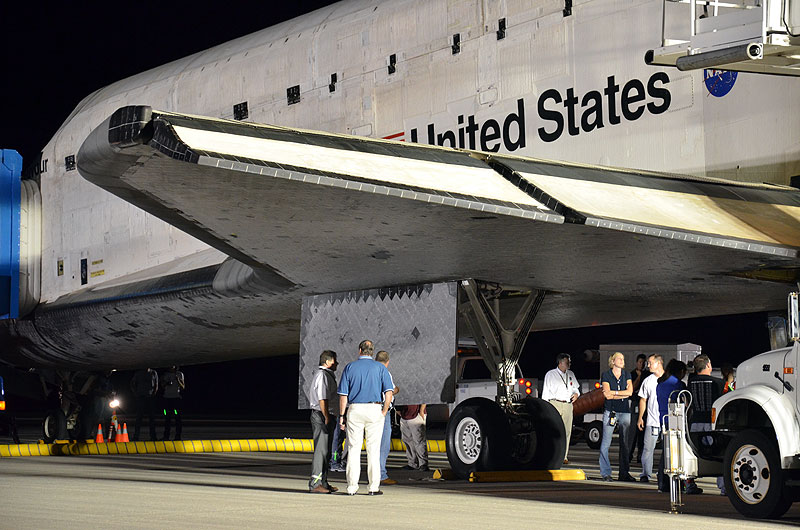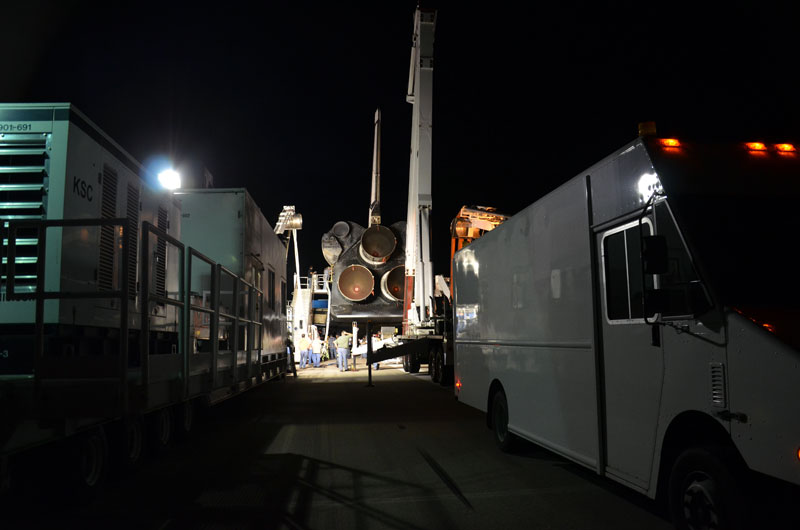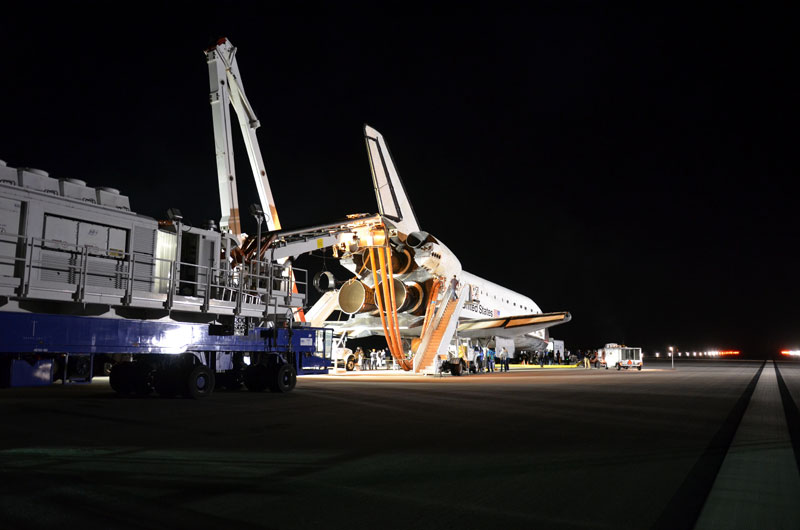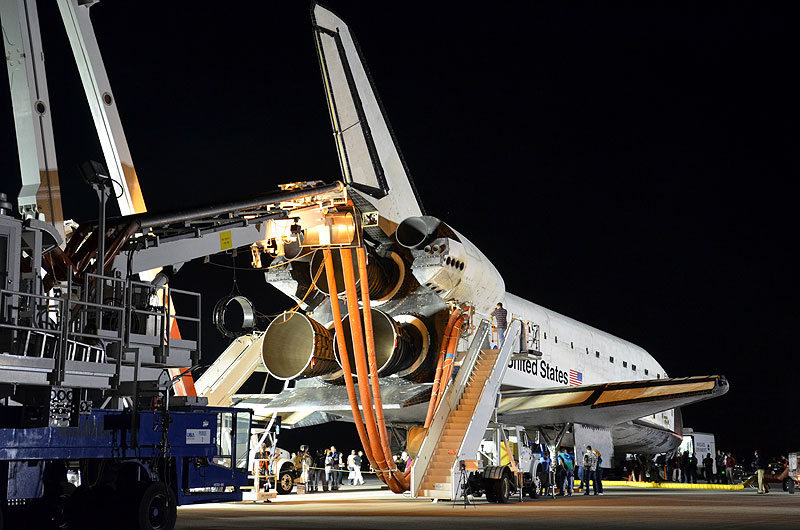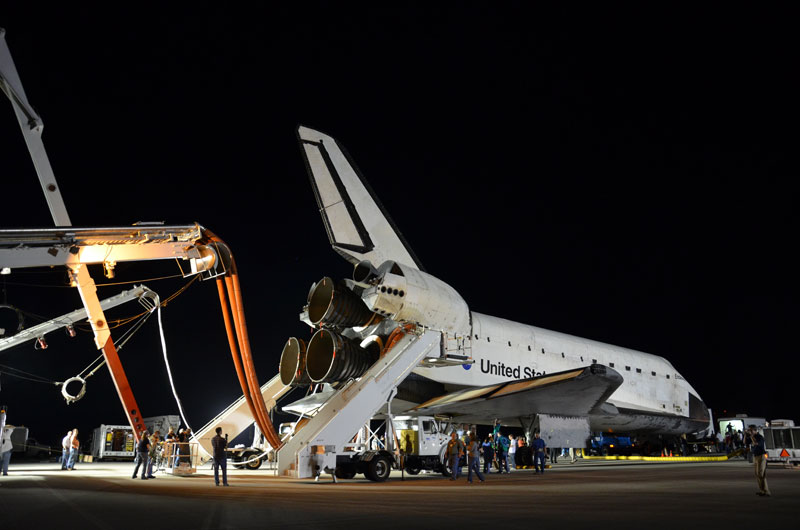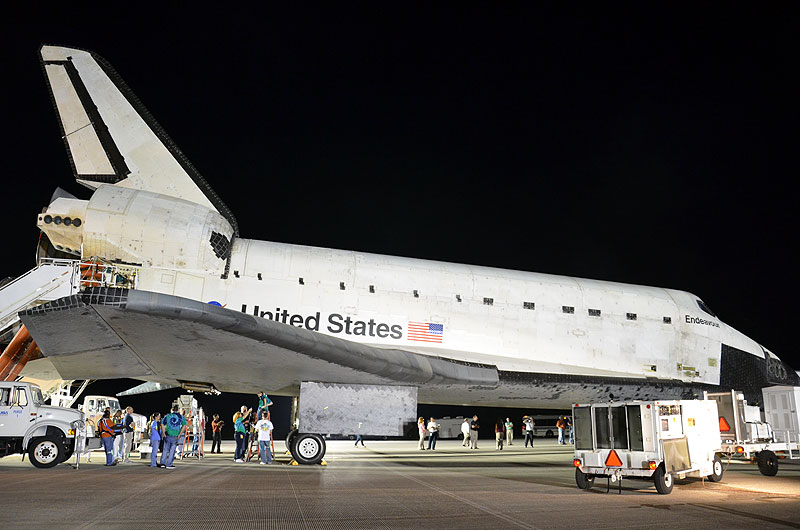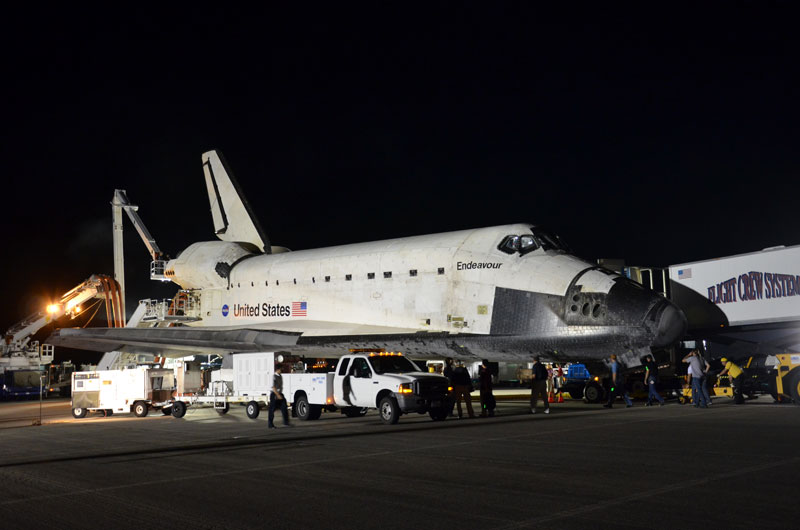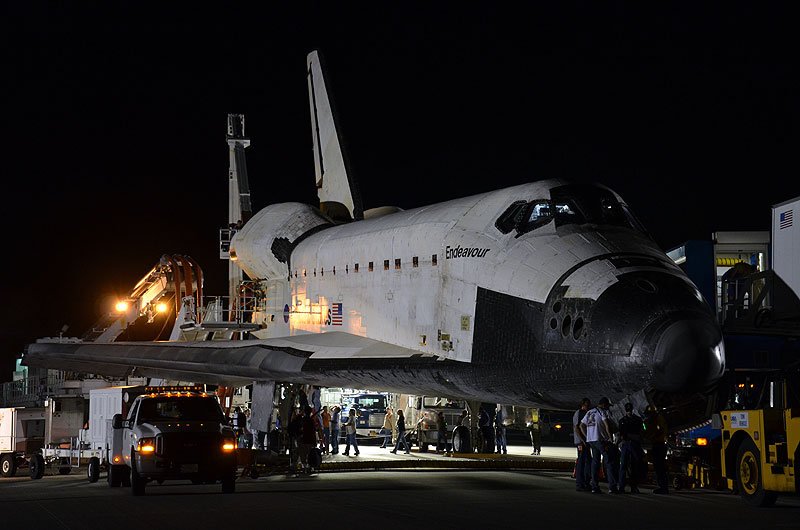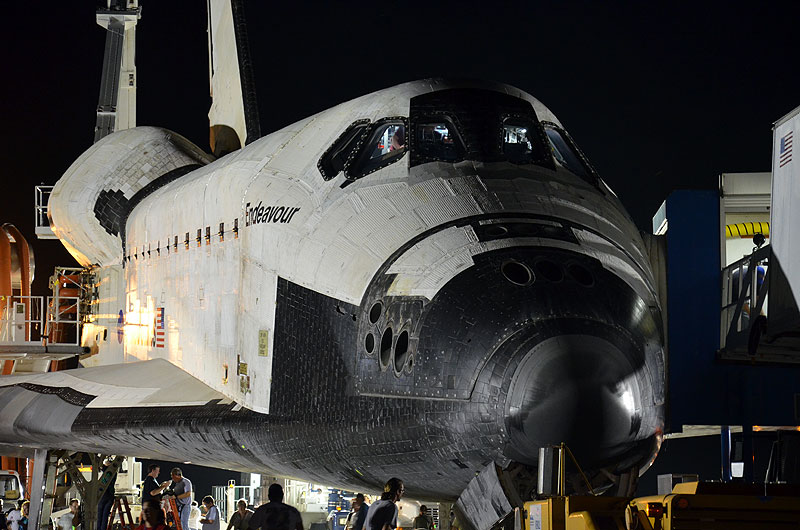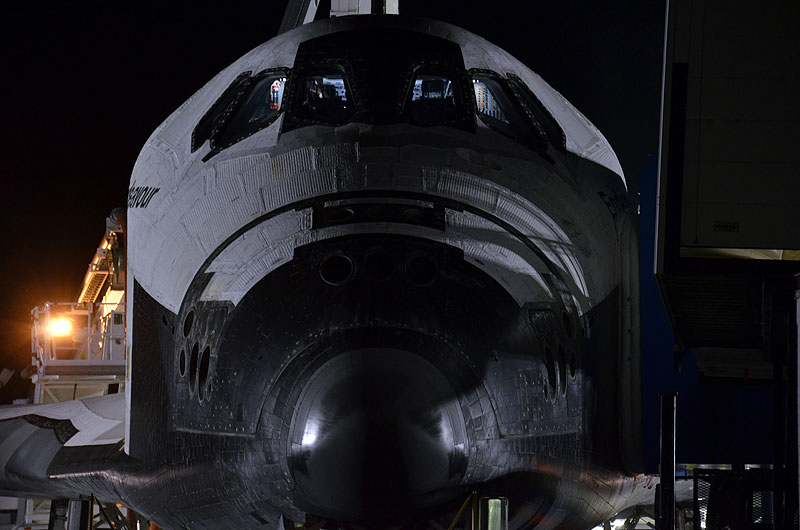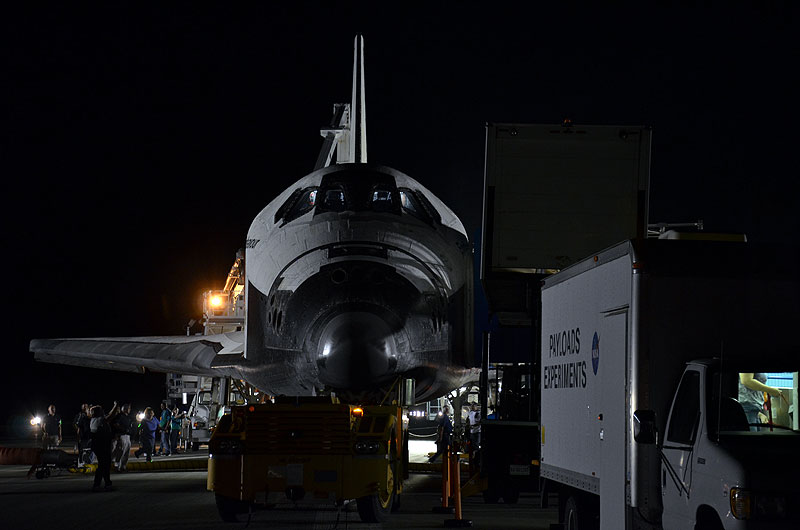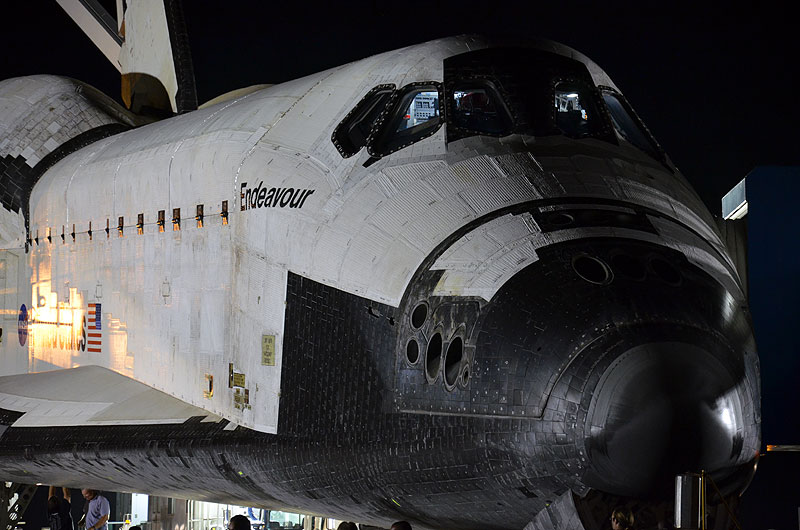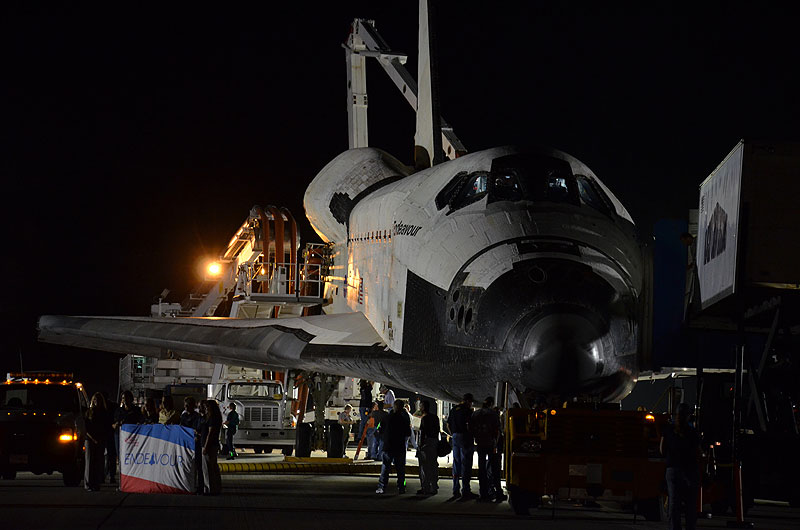 © 2023 collectSPACE.com All rights reserved.