advertisements

Photos:
Final shuttle rolls out to launch pad as next-to-last lands
June 1, 2011

— NASA rolled out space shuttle Atlantis to its Florida launch pad Tuesday night, preparing for the final liftoff of its 30-year shuttle program. At the same time, shuttle Endeavour returned from flying its final mission — the next to last for the winged orbiters — soaring over Atlantis before touching down on a nearby runway at the Kennedy Space Center.

Atlantis began the 3.4 mile journey to Pad 39A at 8:42 p.m. EDT, emerging from the Vehicle Assembly Building a few minutes later atop a mobile launch platform and an Apollo-era crawler transporter tracked vehicle. It was situated on the pad 6 hours and 47 minutes later at 3:29 a.m. (Endeavour landed at 2:35 a.m.).

It was the 154th and final rollout of a shuttle to the pad in support of the program's 135 missions. Nineteen times, the shuttles needed to make the journey more than once due to technical issues and weather concerns.

"It's going to be a long time until you see a vehicle roll out to the pad that looks as beautiful as that," remarked Rex Walheim, who with his three crew mates will fly Atlantis on the STS-135 mission. "How can you beat that? An airplane on the side of a rocket. It's absolutely stunning."

STS-135, targeted for launch on July 8, will be Atlantis' 33rd mission and its 12th visit to the International Space Station. Atlantis will launch with the multi-purpose logistics module Raffaello to deliver supplies and spare parts to the outpost.



Photos: collectSPACE.com / Robert Z. Pearlman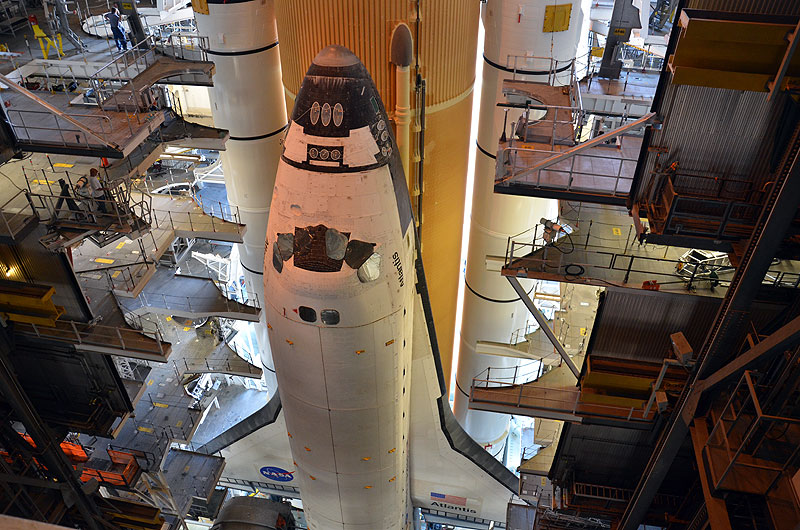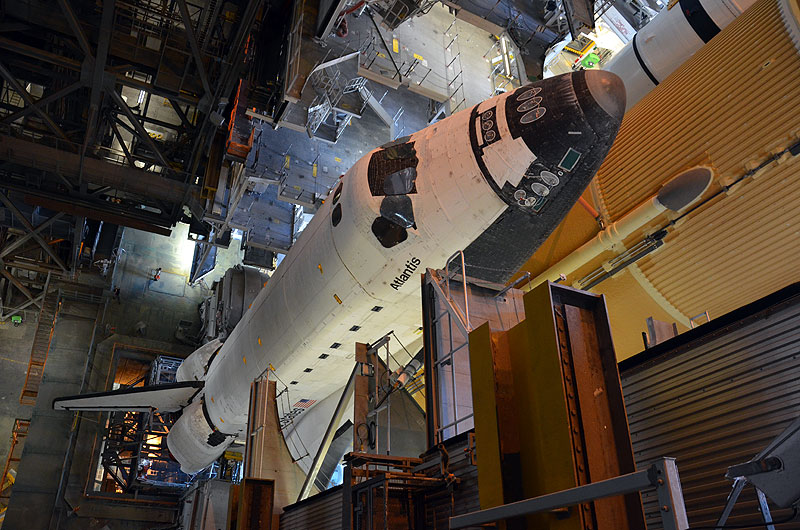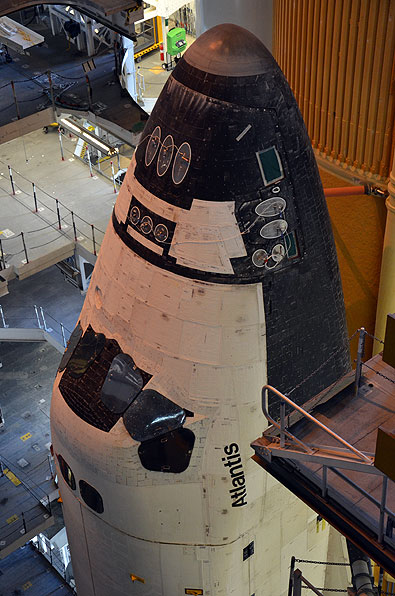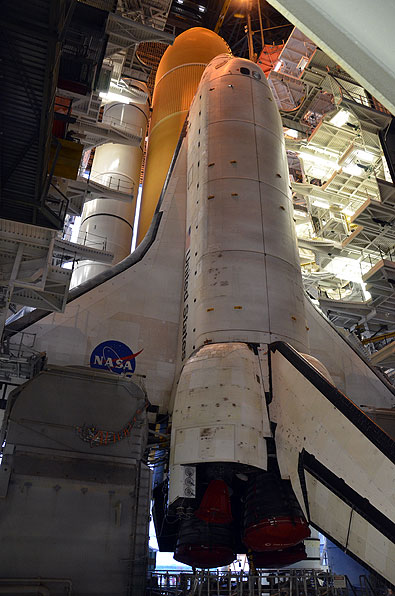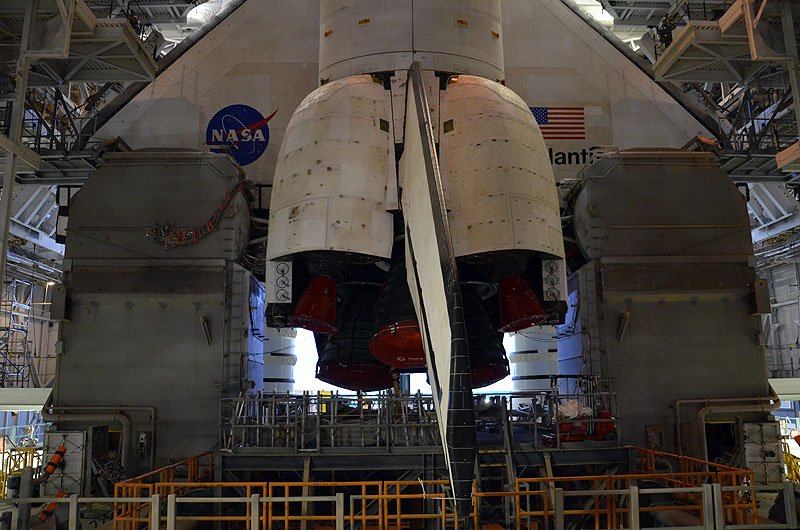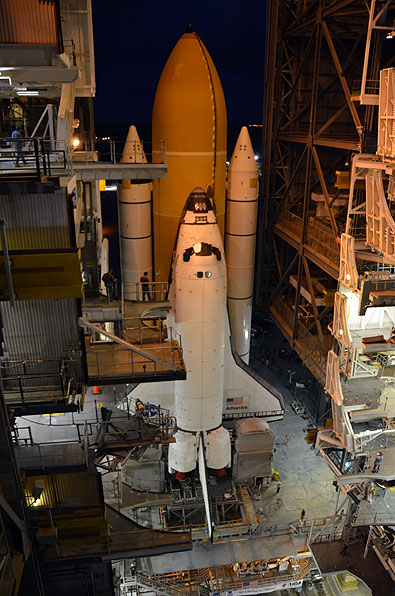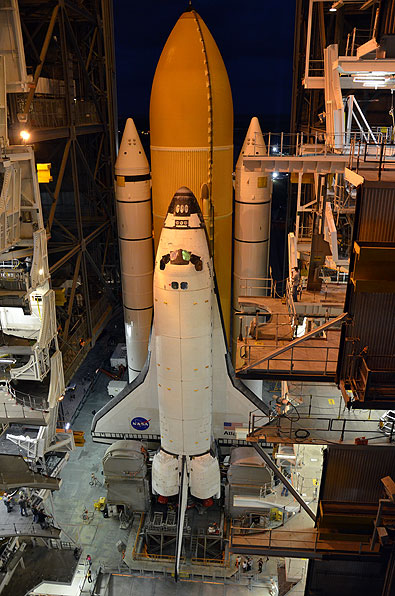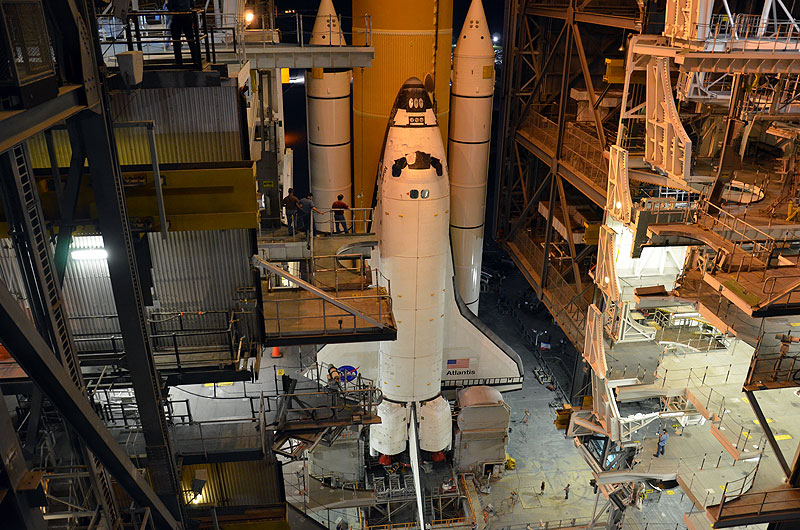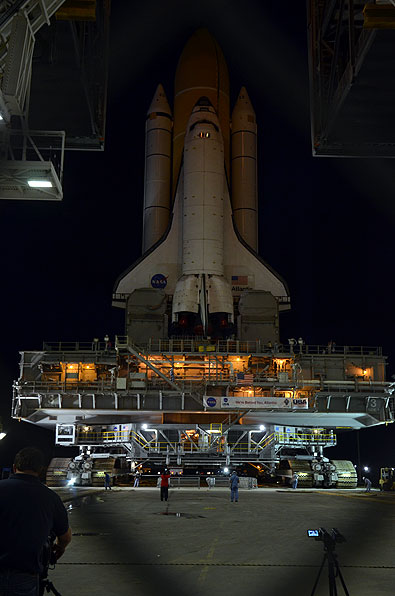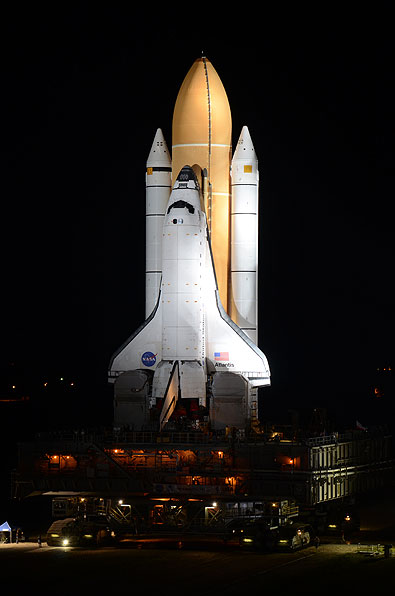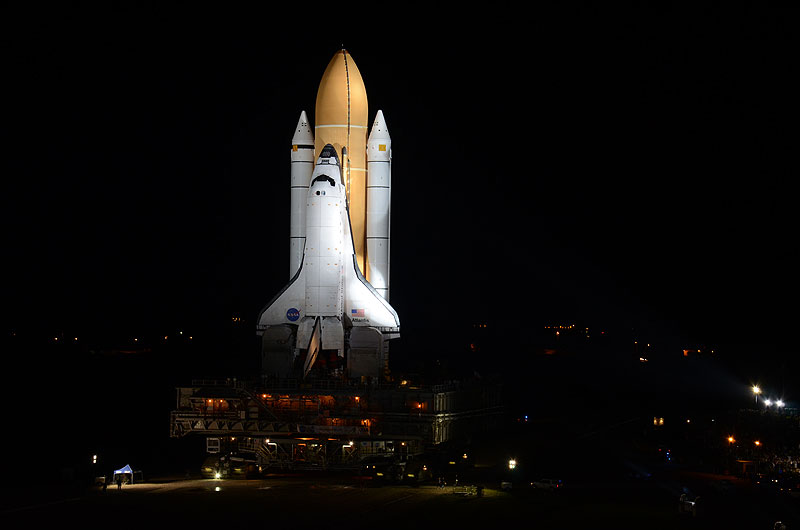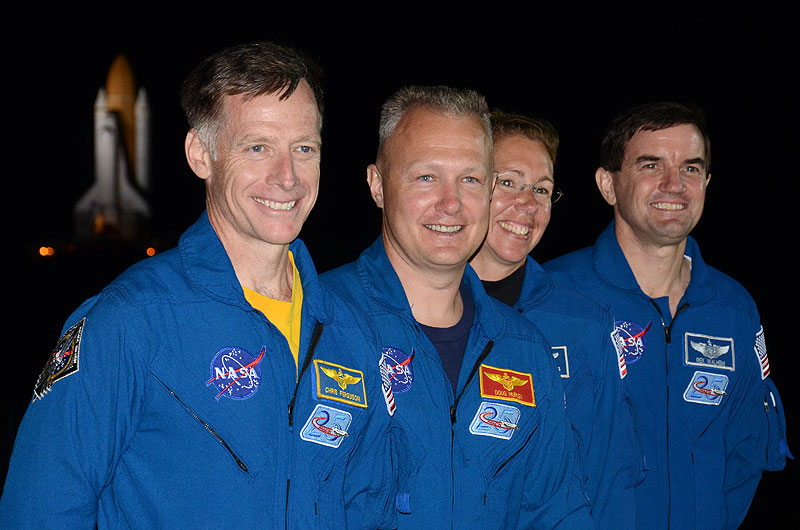 Above:
The STS-135 crew — commander Chris Ferguson, pilot Doug Hurley and mission specialists Sandy Magnus and Rex Walheim — with their spacecraft, space shuttle Atlantis, rolling out the launch pad behind them.

© 2022 collectSPACE.com All rights reserved.