Photo Gallery:
One Last Blast
Related article: Final firing for space shuttle solid rocket ground tests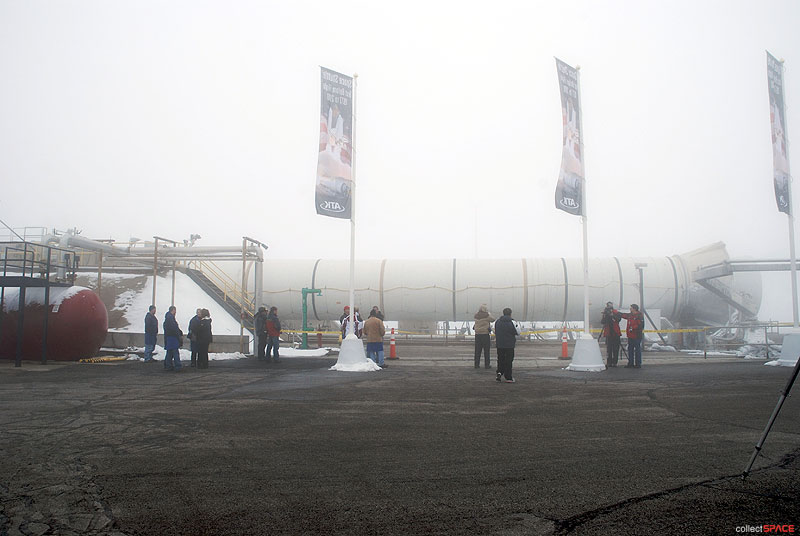 Above:
Flight Support Motor-17 (FSM-17) as it appeared prior to the test through a mid-morning layer of fog at ATK's test facility.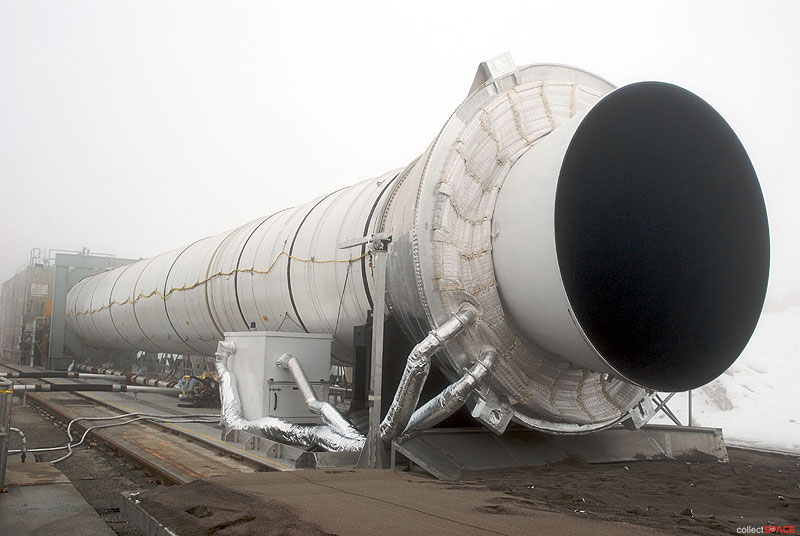 Above:
The solid rocket motor measures more than 126 feet in length and 12 feet in diameter.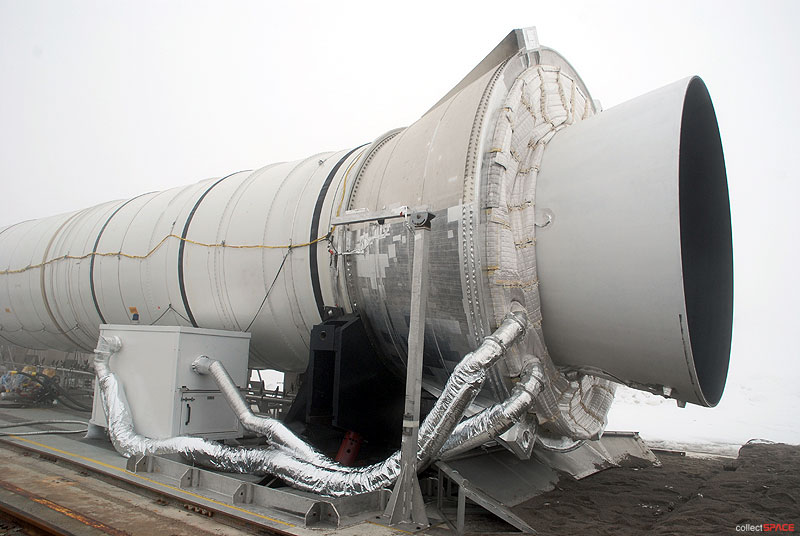 Above:
FSM-17 was built from cases earlier launched on 38 shuttle missions and fired on eight prior static tests.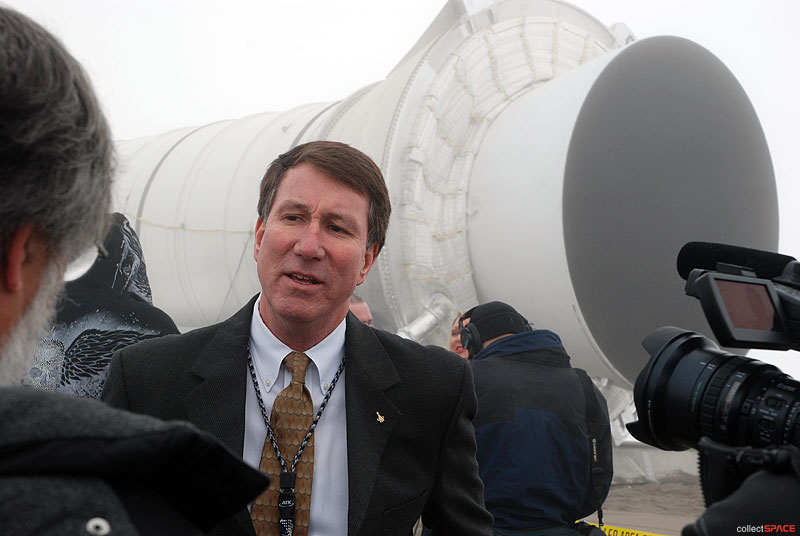 Above:
Kent Rominger, former astronaut and ATK Space Systems Group's vice president for test and research operations.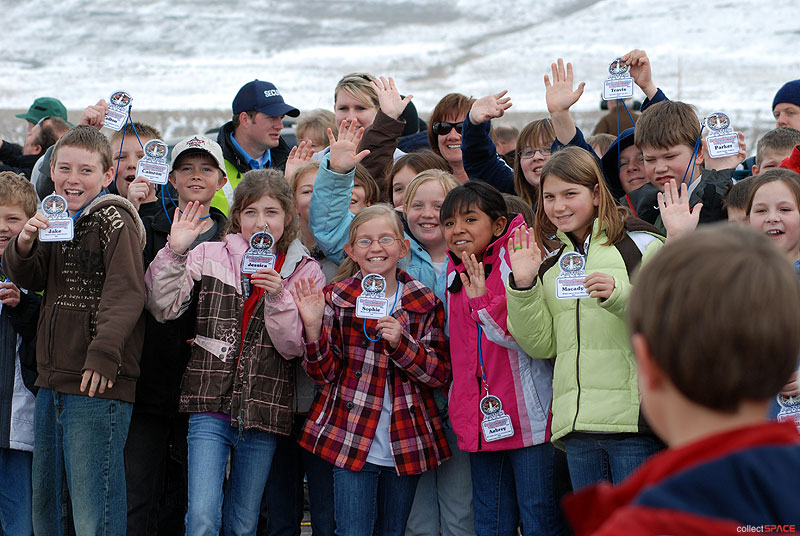 Above:
More than 500 Utah students were bussed in for the test and loudly counted down the final 10 seconds to ignition.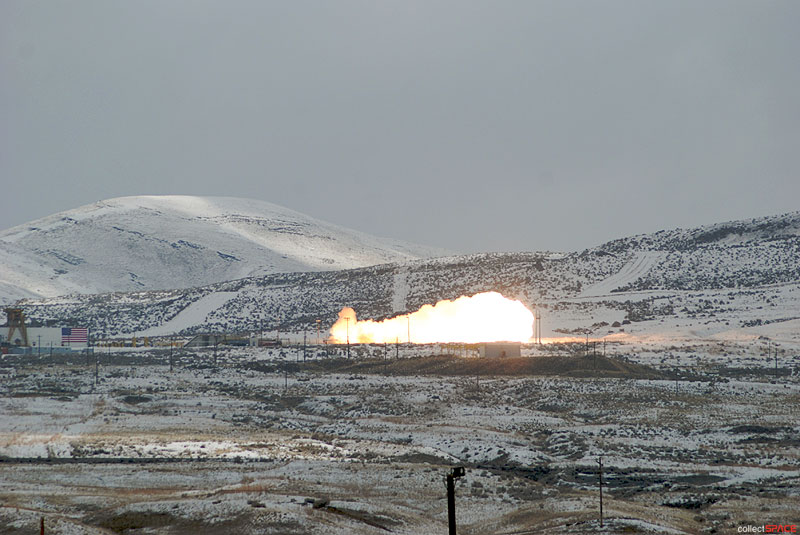 Above:
At ignition, a fireball ejects from FSM-17 at Mach 3, or three times the speed of sound.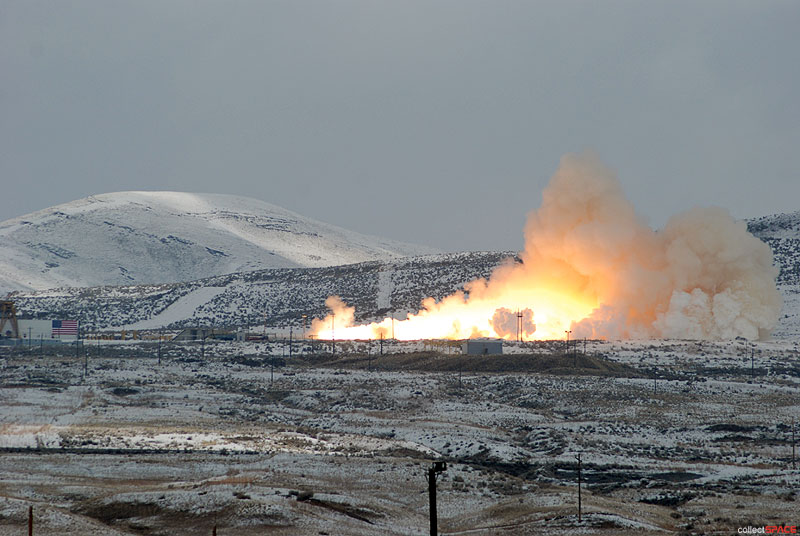 Above:
It takes eight seconds for the thundrous roar to reach the closest spectators standing one and a half miles away.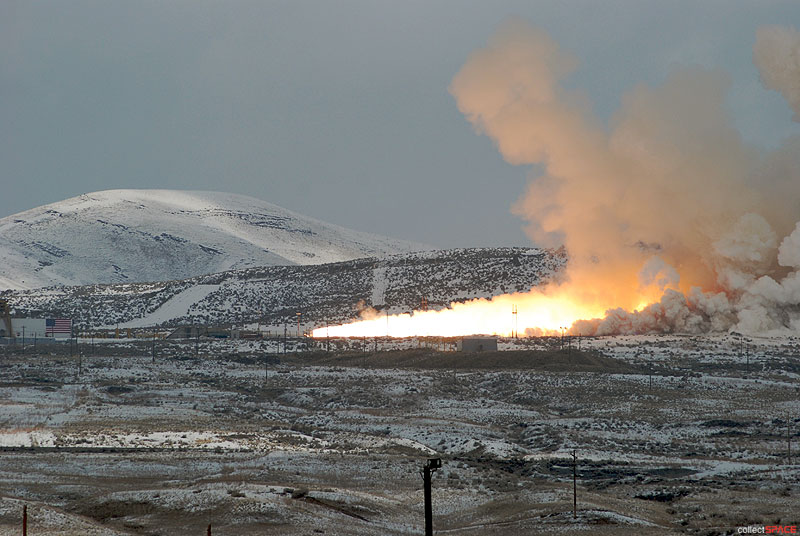 Above:
FSM-17 generated three million pounds of thrust, or the equivalent of 15 million horsepower.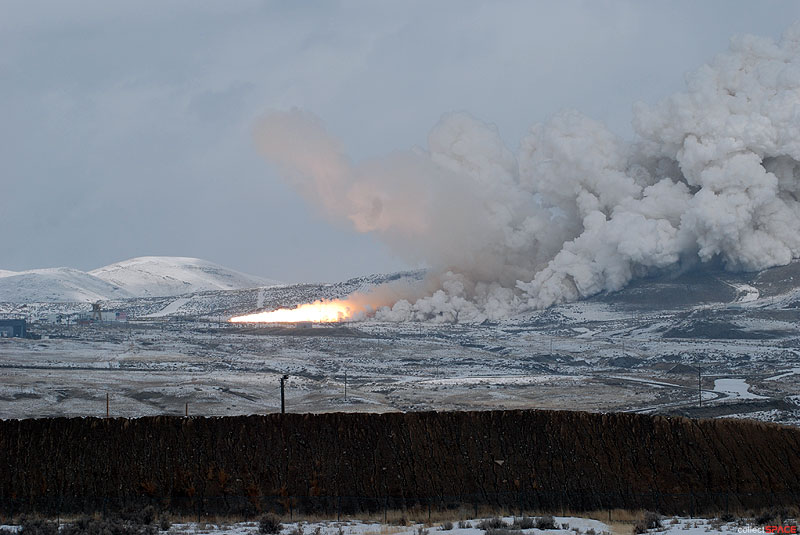 Above:
If the heat energy could be converted to electric power, FSM-17 produced enough to supply 43,500 homes for a day.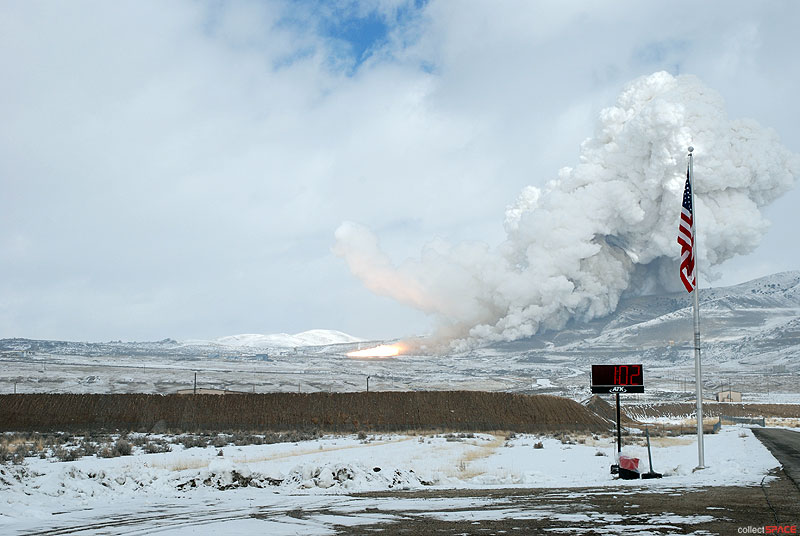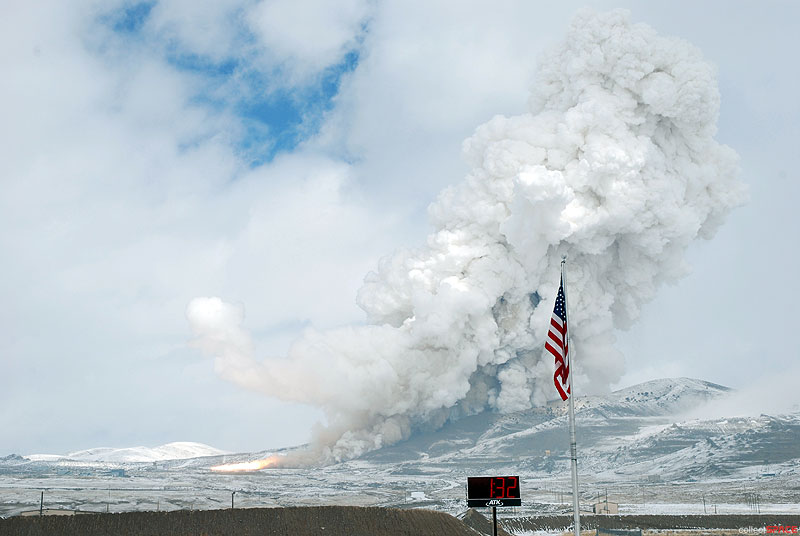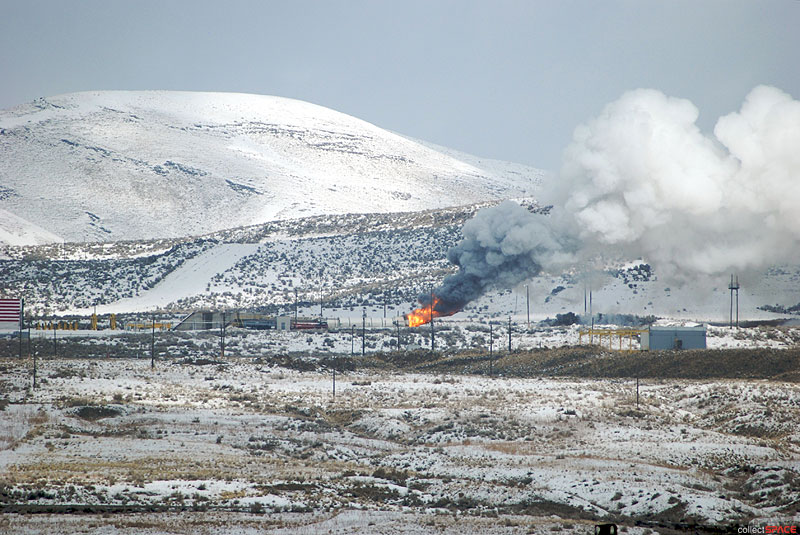 Above:
FSM-17 fired for approximately two minutes and three seconds.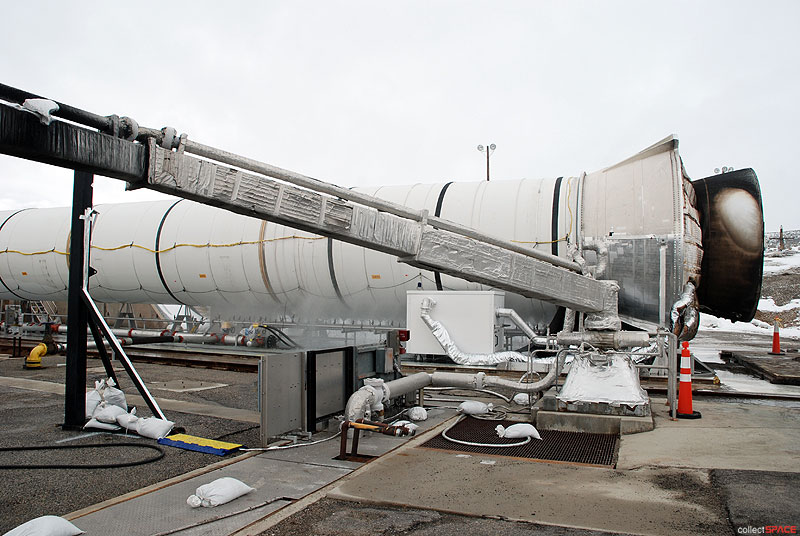 Above, below:
FSM-17 as seen apprxoimately two hours after the firing.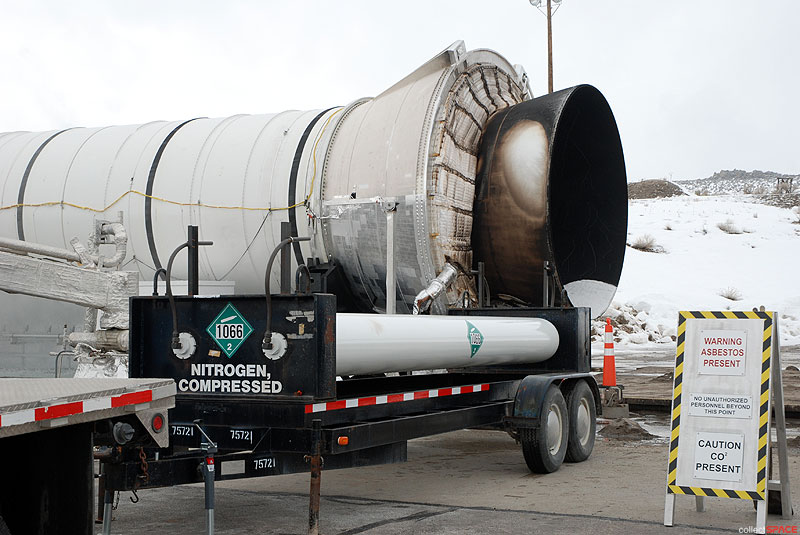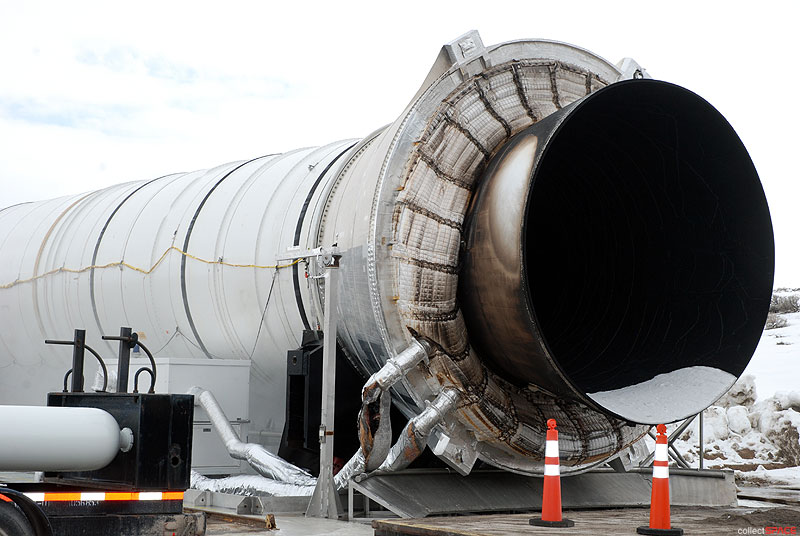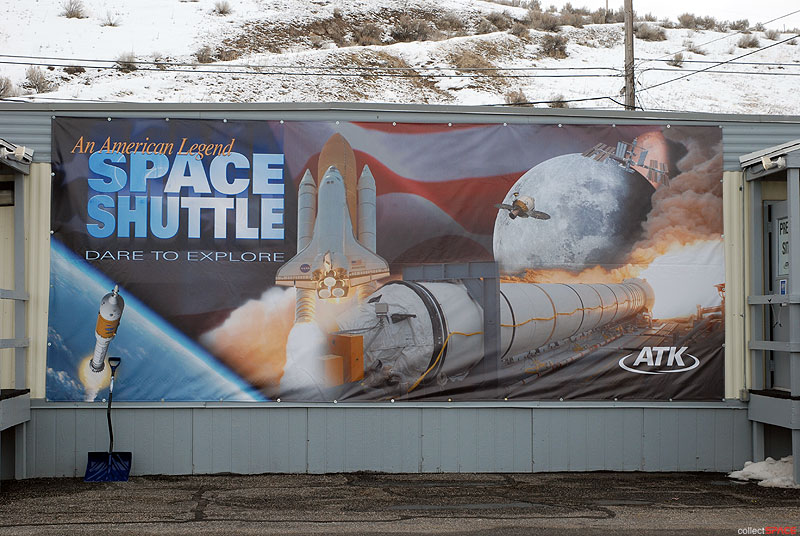 Return to
collectSPACE News: One last blast - Final firing for space shuttle solid rocket ground tests

© 2022 collectSPACE.com All rights reserved.