Robert Pearlman
Editor

Posts: 42986
From: Houston, TX
Registered: Nov 1999

posted 06-05-2006 02:28 PM




---
U.S. Space & Rocket Center release
Photos by David Hitt, Special to collectSPACE.com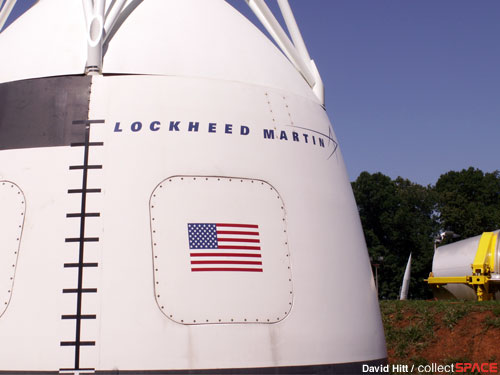 Visitors to the U.S. Space & Rocket Center will now be able to see and even touch the future of space exploration, thanks to the Lockheed Martin Corporation.
Lockheed Martin has donated to the USSRC the test capsule used in a series of water landing tests, or drop tests, as part of the design and development of the next generation of NASA space vehicles. The capsule, constructed primarily of hand laid-up fiberglass with a Nomex honeycomb core, is now on permanent display in the USSRC's Rocket Park, adjacent to the majestic Saturn V rocket vehicle.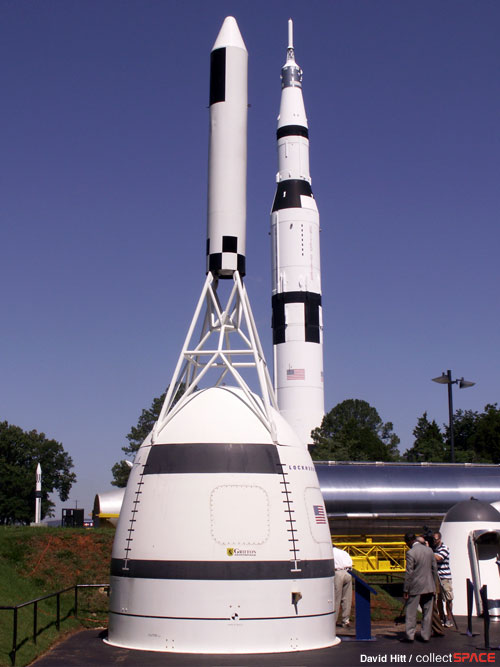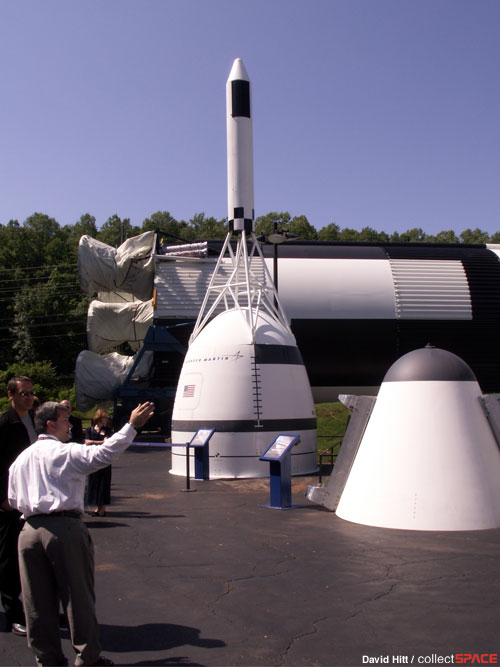 "Future generations will be able to see this vehicle and gain some understanding of the extreme testing performed on our spacecraft long before the first astronaut climbs inside," said Larry Capps, the USSRC's Chief Executive Officer. He added, "This is a wonderful addition to our Rocket Park, and we're extremely grateful to Lockheed Martin for making it available to us."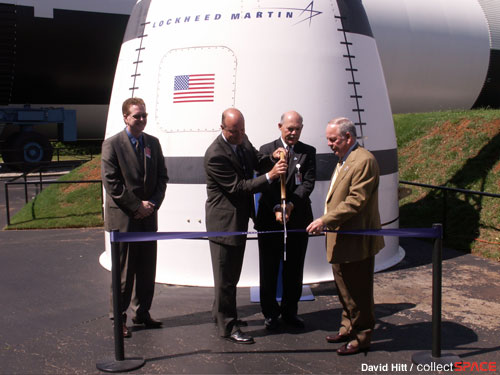 The ribbon cutting for the new exhibit was held at 10:00 a.m. today, Monday June 5, in Rocket Park at the U.S. Space & Rocket Center.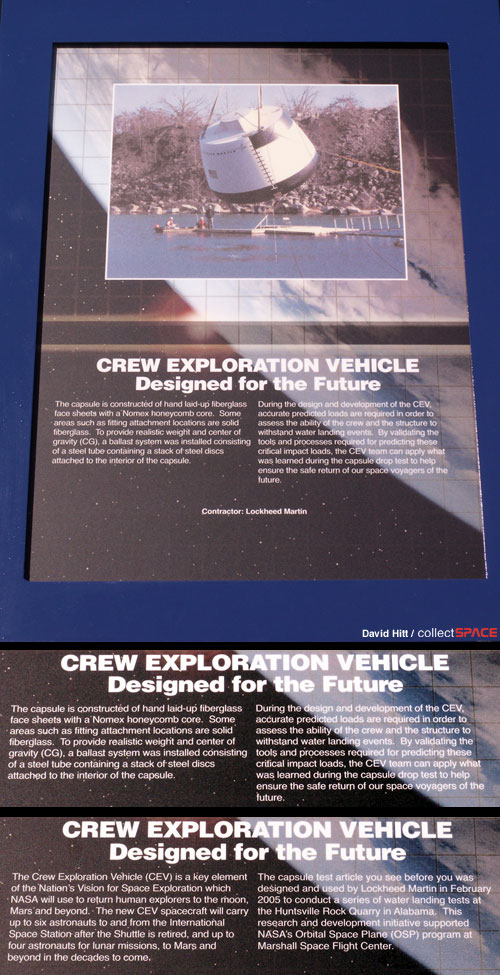 DavidH
Member

Posts: 1217
From: Huntsville, AL, USA
Registered: Jun 2003

posted 06-06-2006 09:42 AM




---
Since I notice links are popping up to this elsewhere -- to the readers from Space.com, MSNBC and Fark, welcome to cS! -- I would note that the design in the pictures is an outdated one from the Orbital Space Plane program, not the current design for the Crew Exploration Vehicle, which is more Apollo-esque in its outward appearance.
http://www.nasa.gov/mission_pages/exploration/spacecraft/index.html
http://www.collectspace.com/news/news-091905a.html

------------------
http://allthese worlds.net/space/
"America's challenge of today has forged man's destiny of tomorrow." - Commander Eugene Cernan, Apollo 17 Mission, 11 December 1972