advertisements

Photo Gallery:
Rare, last look inside space shuttle Atlantis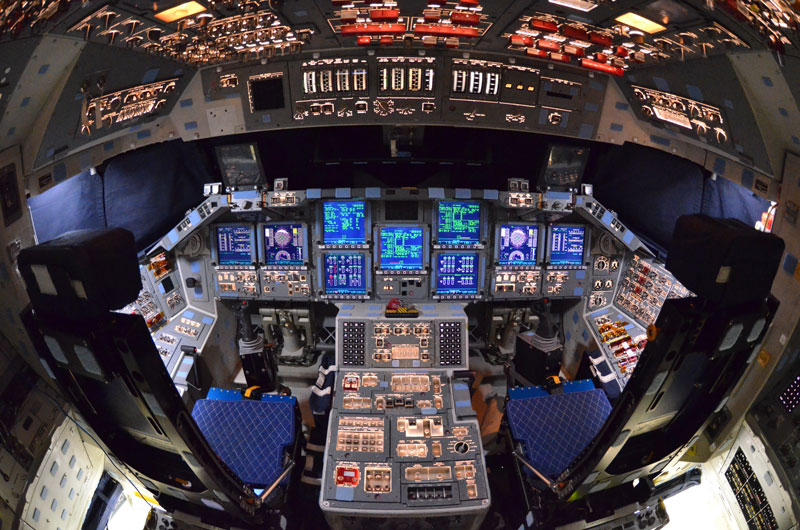 December 19, 2011

— Space shuttle Atlantis, which only five months ago flew the final mission of NASA's 30-year shuttle program, is now being prepared for its public display at the Kennedy Space Center Visitor Complex in Florida. Its insides being pulled out to ensure it is safe for exhibit, as well as significantly lighten it for its planned steep-angled display, Atlantis is scheduled to be powered down this week for the final time.

collectSPACE had the rare opportunity recently to tour Atlantis to photograph its preparation and capture its glass cockpit powered and lit for one of its last times.

The following photo gallery starts on Atlantis' flight deck, and then proceeds to its now mostly empty middeck, out into and above the 60-foot payload bay, and then around and under the winged spacecraft.

These photographs were taken inside Orbiter Processing Facility-2 (OPF-2) at the Kennedy Space Center, where access platforms envelop Atlantis.



Photographs © collectSPACE/Robert Z. Pearlman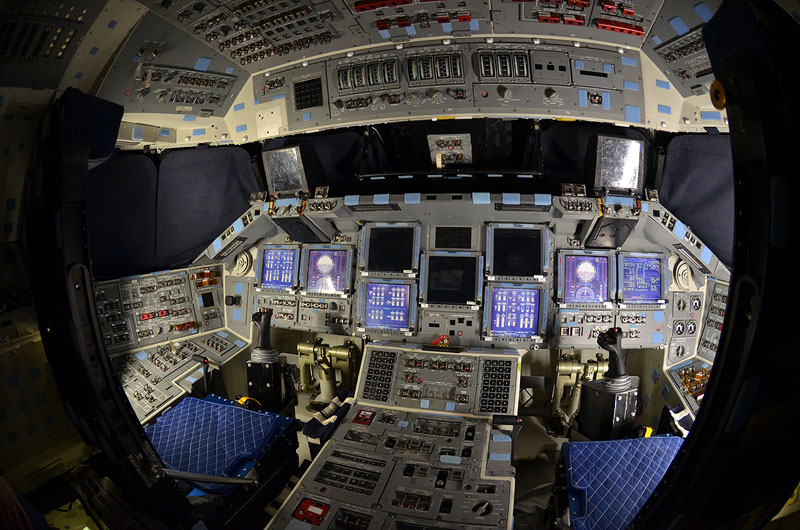 Above:
Commander's (left) and pilot's (right) seats aboard Atlantis' flight deck. In this and the following photographs, the forward windows have been covered and when not powered, some of the cockpit displays are protected by screen covers that replicate the data they show when lit.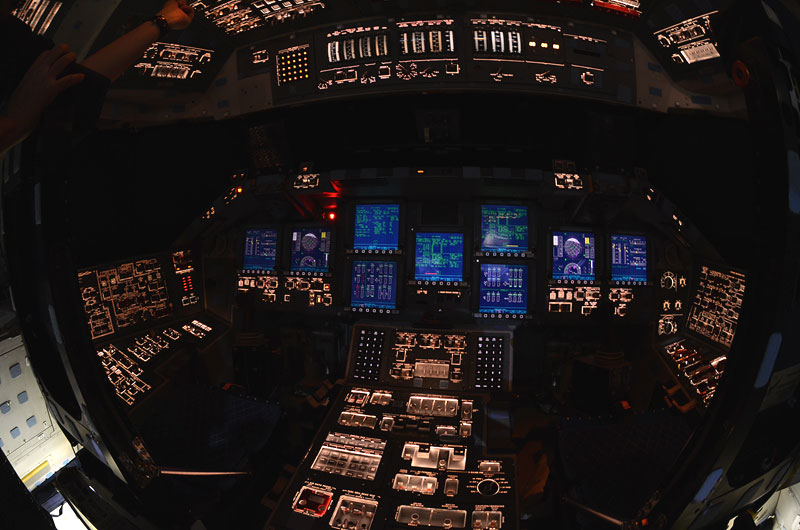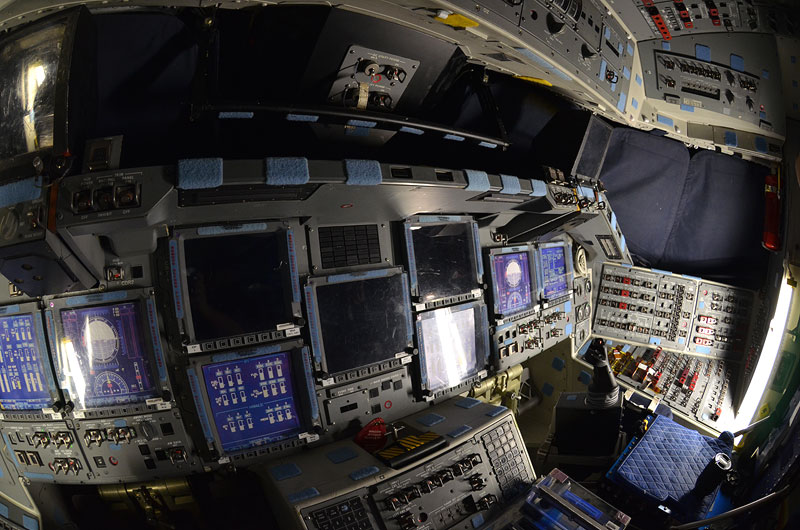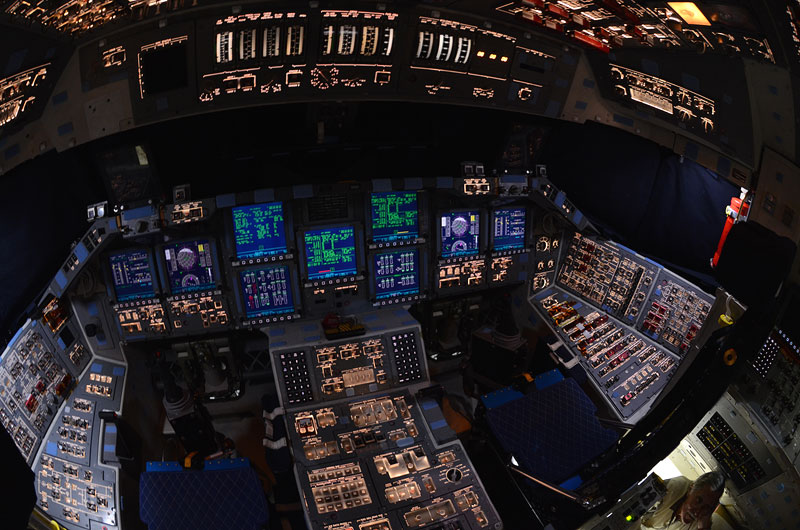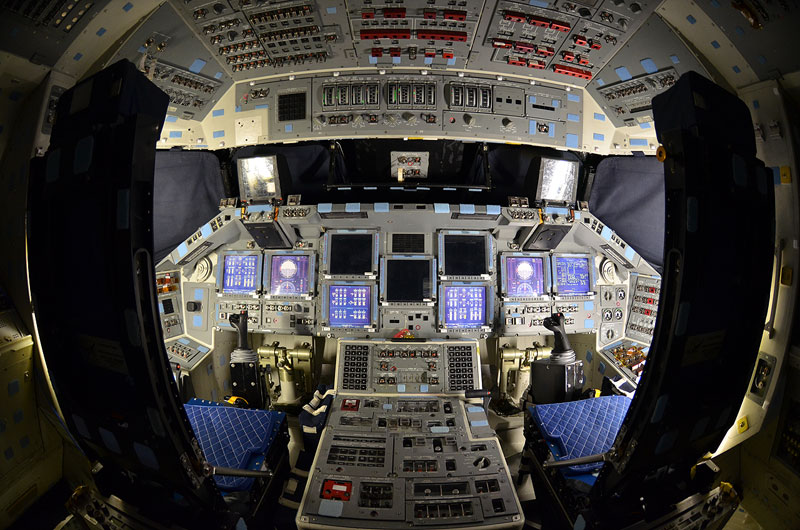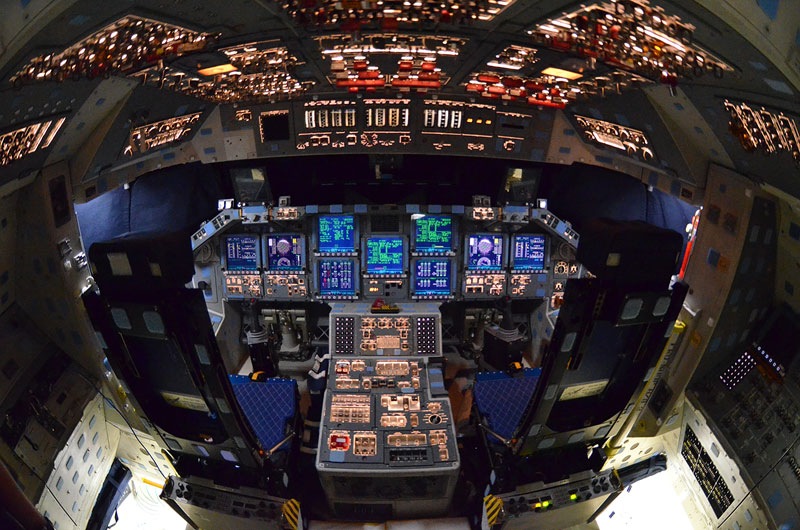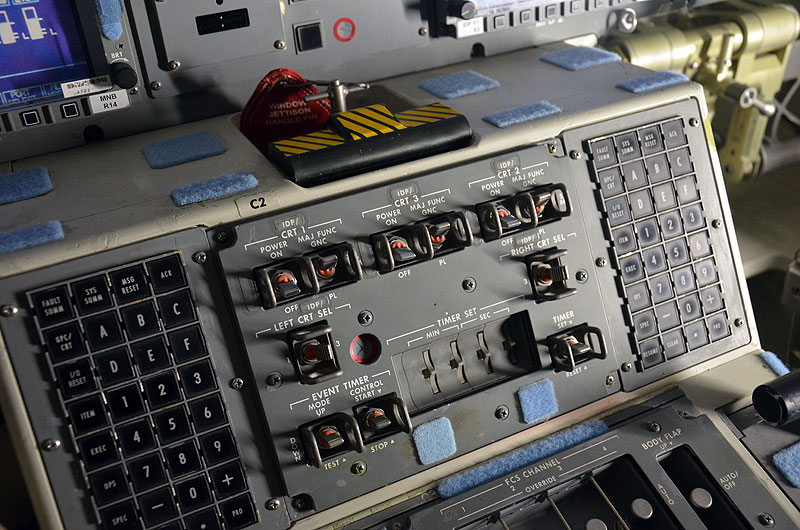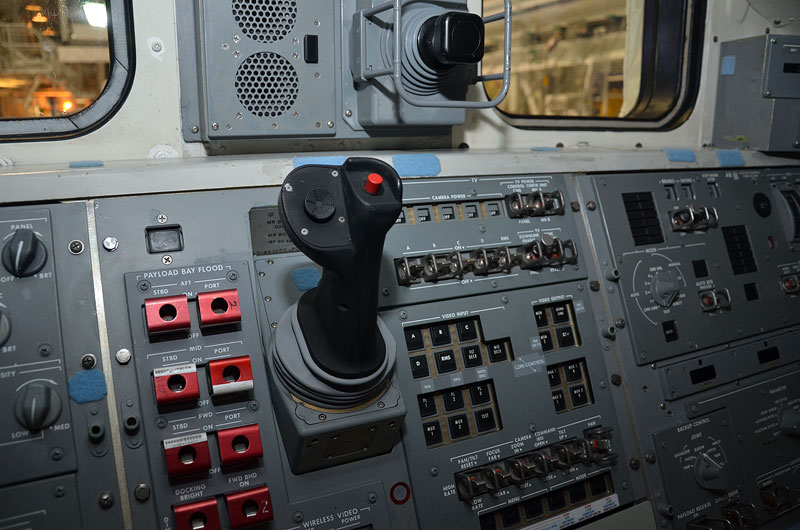 Above:
Atlantis' aft flight deck's displays and controls were used for executing attitude or translational maneuvers for rendezvous, station-keeping, docking, payload deployment and retrieval, payload monitoring, remote manipulator system (robotic arm) operations, payload bay door operations and closed-circuit television operations.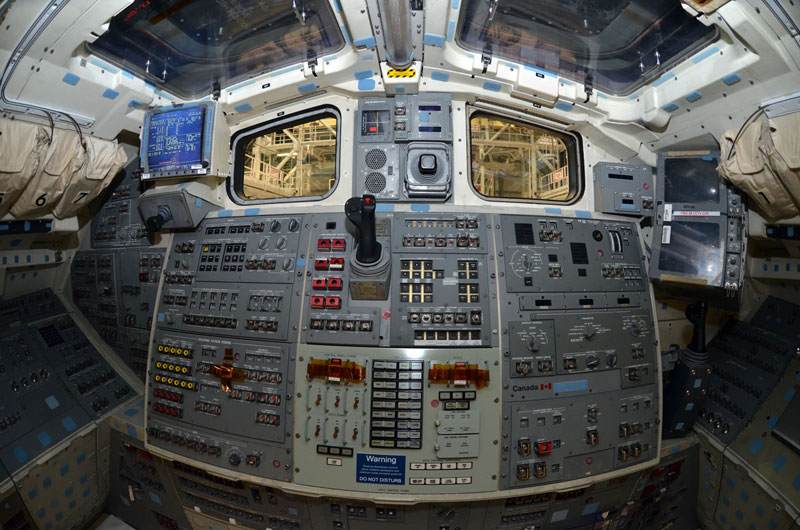 The gallery continues... Out the airlock and above the bay | Engines out and wheels down



© 2023 collectSPACE.com All rights reserved.