advertisements

Photo Gallery:
Seattle-bound space shuttle sim segmented for shipping
November 19, 2011

— NASA began this week taking apart a full-size mockup of the space shuttle in preparation for shipping it next year to Seattle, Washington.

The Full Fuselage Trainer, or FFT, at Johnson Space Center in Houston, Texas is being given to Seattle's The Museum of Flight for display. Used for 30 years as a test bed for shuttle upgrades and for astronaut training, the FFT is the oldest and largest of Johnson's shuttle trainers having been built in the 1970s.

Constructed primarily of plywood, the mostly-complete orbiter mockup — missing most noticeably its wings — was outfitted with flight-quality systems, including an instrumented crew cabin, payload bay lighting, and closed circuit TV.

This week, workers separated the 120-foot-long mockup into three segments: the aft, with its vertical stabilizer (or tail) and mock engines; payload bay, with doors that can be displayed open or closed and orbiter docking system mockup; and the crew compartment and nose, complete with mid- and flight decks.

Over the next couple of months, workers will remove the aft section's engines and tail so they can be shipped separately, and test hoisting the wooden payload bay off of its metal support base to test its integrity after three decades. The sections will also be weighed to determine if they can be shipped to Seattle using NASA's Super Guppy cargo aircraft.

The Museum of Flight plans to display the FFT inside its new 15,500-square-foot Space Gallery as the centerpiece of "Spaceflight Academy," a planned permanent exhibit. Scheduled to open in June 2012, the FFT display will help tell the story of how astronauts train for their mission and how the knowledge gained during the first 50 years of spaceflight has helped prepare humans to explore farther into the solar system.





Photos credit: collectSPACE / Robert Z. Pearlman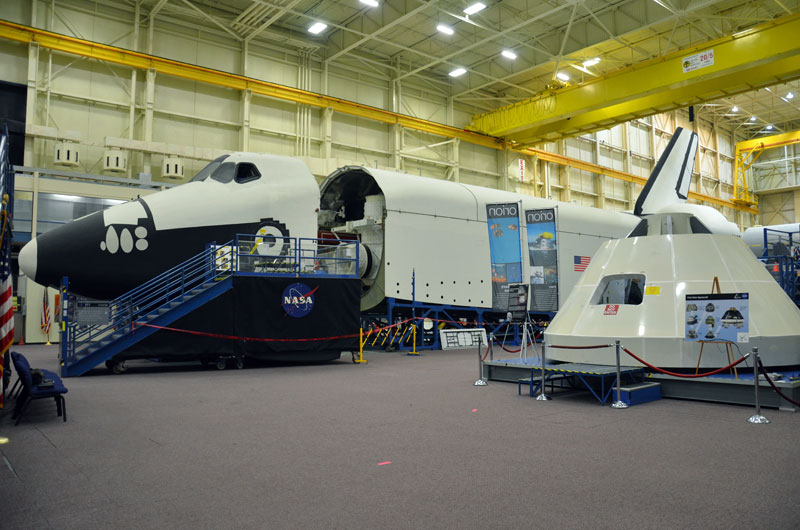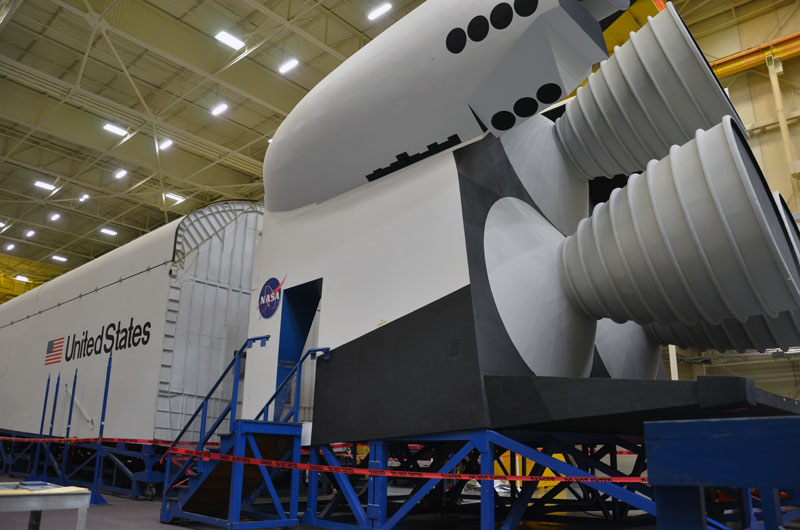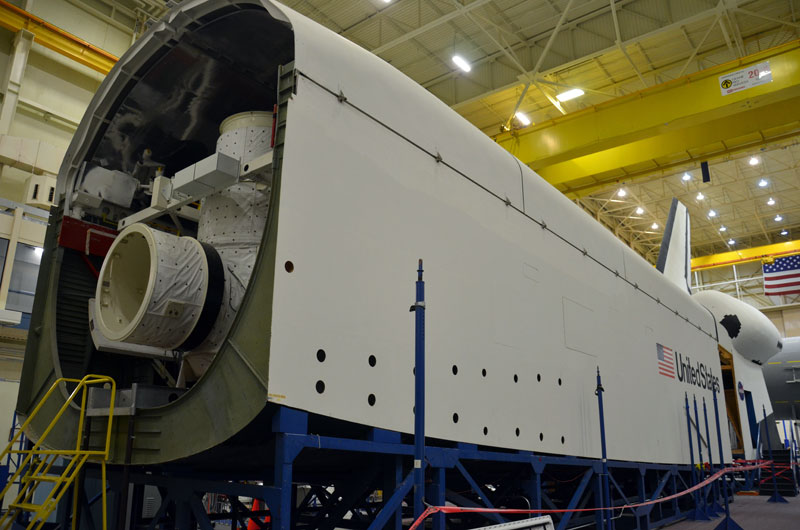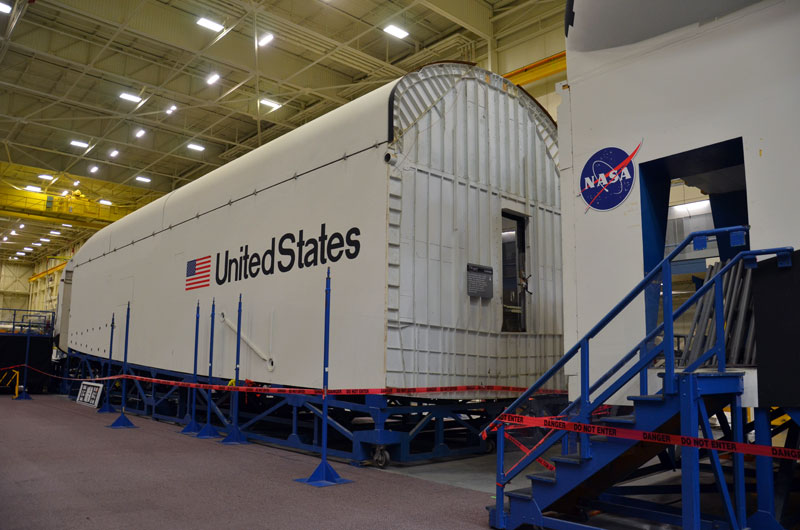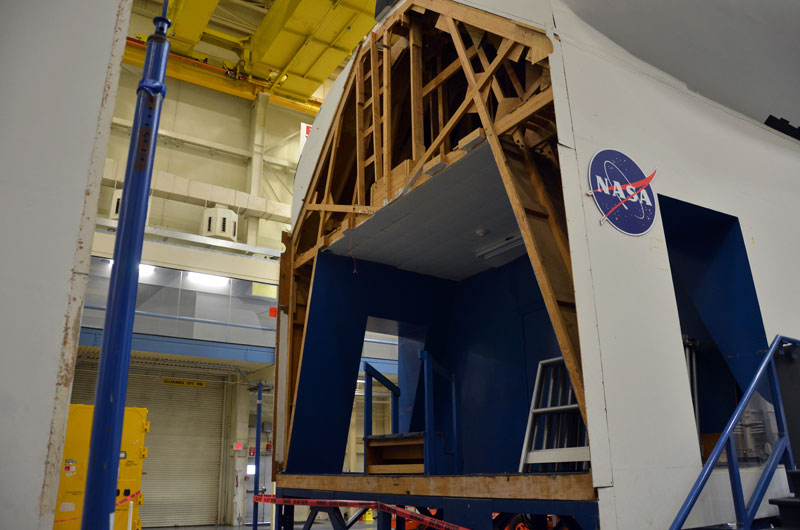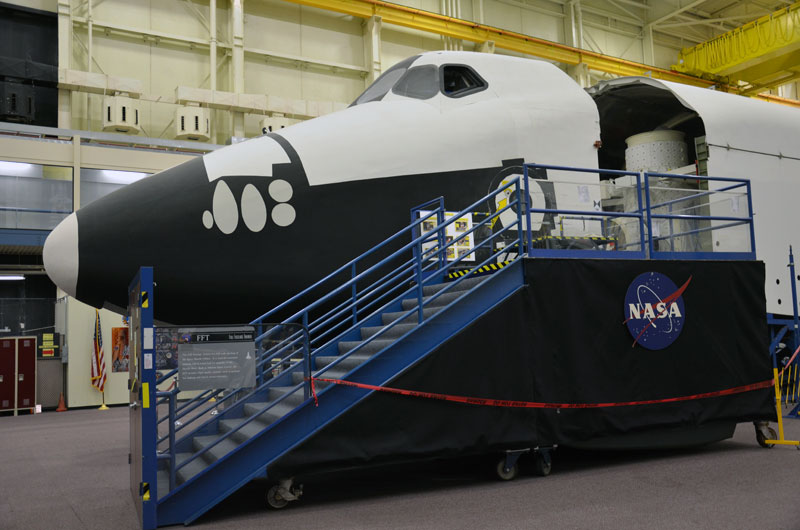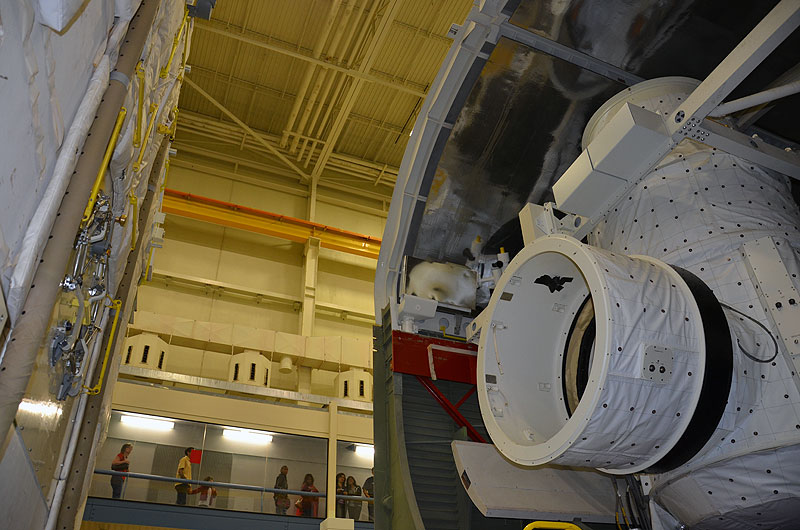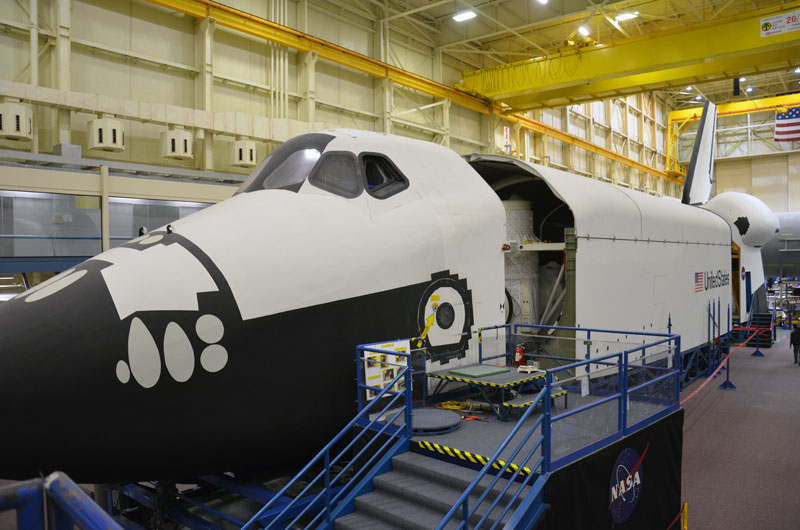 © 2023 collectSPACE.com All rights reserved.