Cosmonaut Yuri Malyshev dead at 58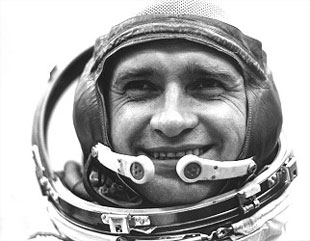 November 12, 1999 — Col. Yuri Vasilievich Malyshev, commander of the first crewed test flight of a redesigned Soyuz spacecraft, passed away Monday. He was 58.

The veteran of two space flights, Malyshev was selected to be a cosmonaut in March 1965. His acceptance was postponed however, and he did not report until April 1967.

After serving on the back-up crew for Soyuz 22 in 1976, Malyshev was named commander of Soyuz T-2 in 1980. The four-day mission successfully tested the redesigned Soyuz spacecraft and docked with the Salyut 6 station.

Initially chosen to command Soyuz T-6 in 1982, he was reassigned to train new cosmonauts after it was learned that he did not work well with another crew member.

On April 3, 1984, he flew his second and final mission on Soyuz T-11. Delivering Indian pilot Rakesh Sharma and flight engineer Gennadiy Strekalov to the Salyut 7 station, Malyshev returned to Earth aboard Soyuz T-12 one week later.

Yuri Malyshev was the 95th human in orbit, logging 284 hours in space over his two missions. After retiring as a cosmonaut in 1993, he served as Deputy Director of the political department at the Gagarin Cosmonaut Training Center in Star City, Russia.
back to News



© 2023 collectSPACE.com All rights reserved.
Questions? E-mail contact@collectspace.com