advertisements

Gallery:
Robonaut readied to launch to the space station
Almost 200 people from 15 countries have visited the International Space Station, but the orbiting laboratory has so far only ever had human crew members — until now.

Robonaut 2, the latest generation of NASA's Robonaut astronaut helpers, is set to launch to the station aboard space shuttle Discovery on the STS-133 mission. It will be the first humanoid robot in space, and although its primary job for now is to teach engineers how dexterous robots behave in space, the hope is that through upgrades and advancements, it could one day venture outside the station to help spacewalkers make repairs or additions to the station or perform scientific work.

R2, as the robot is called, will launch inside the Permanent Multipurpose Module, which will be packed with supplies and equipment and then installed permanently on the station's Unity node. Once R2 is unpacked — likely several months after it arrives — it will initially be operated inside the Destiny lab for testing, but over time both its territory and its applications could expand. There are no plans to return R2 to Earth. — NASA



Photo and video credit: collectSPACE/Robert Z. Pearlman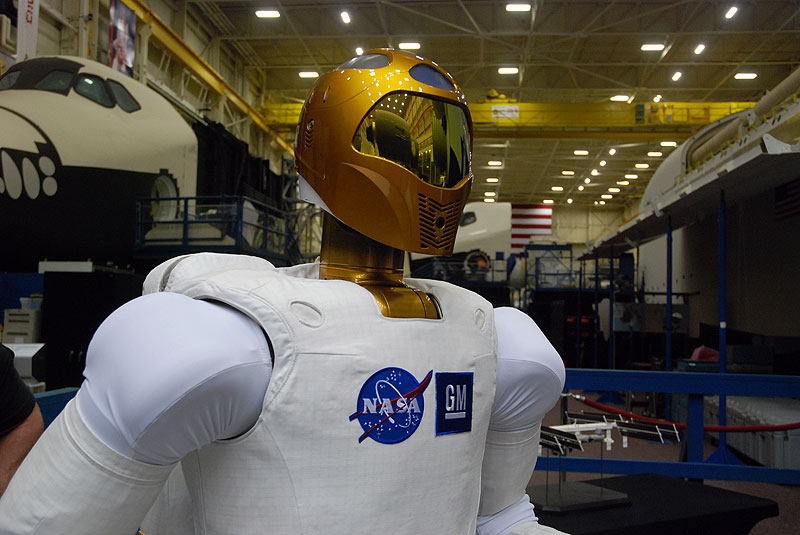 Above:
On August 4, 2010, shortly before shipping R2 to the Kennedy Space Center for its launch, NASA's Johnson Space Center invited reporters to the Space Vehicle Mockup Facility see the robot and its Earth-bound prototype in action.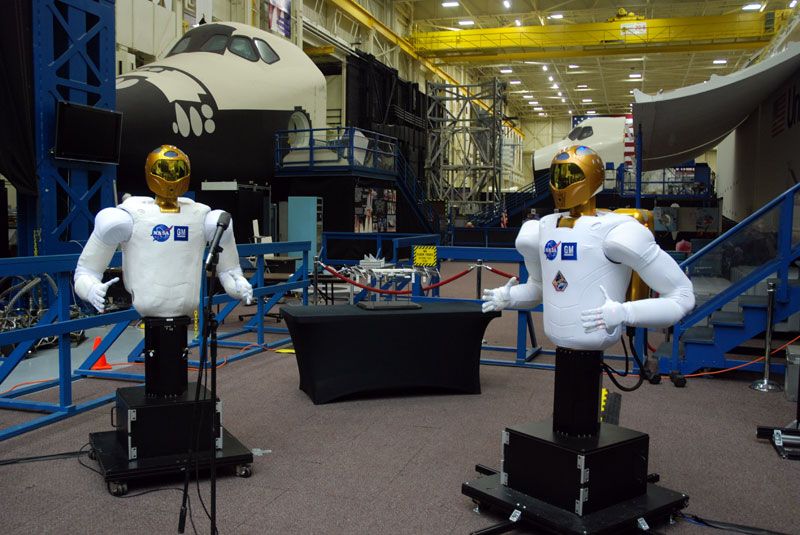 Above and below:
At left, the Robonaut 2 that will launch to the space station. At right, its previous duplicate, now Earth-bound. Among their differences, the flight unit is covered in the same material as astronauts' spacesuits and it's been "hardened" to protect for radiation exposure and from electronically interfering with station systems.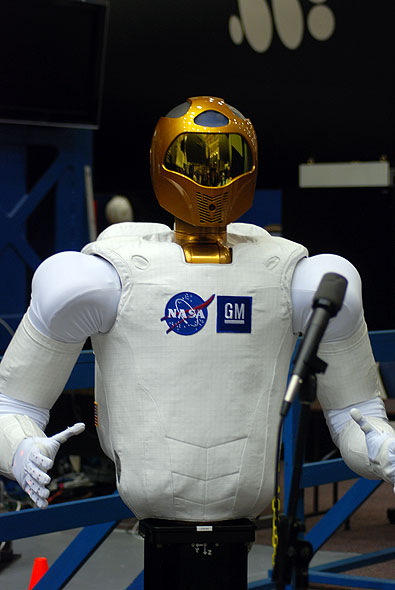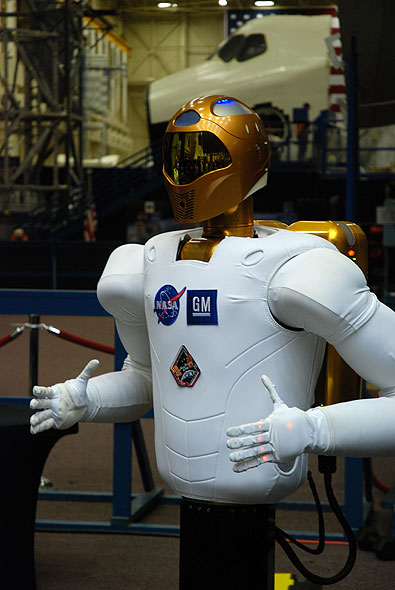 Below:
STS-133 commander Steven Lindsey and mission specialist Michael Barratt will launch with Robonaut and move it onboard the station (inside the Permanent Multipurpose Module), but will not have a chance to see it power-up or operated in space.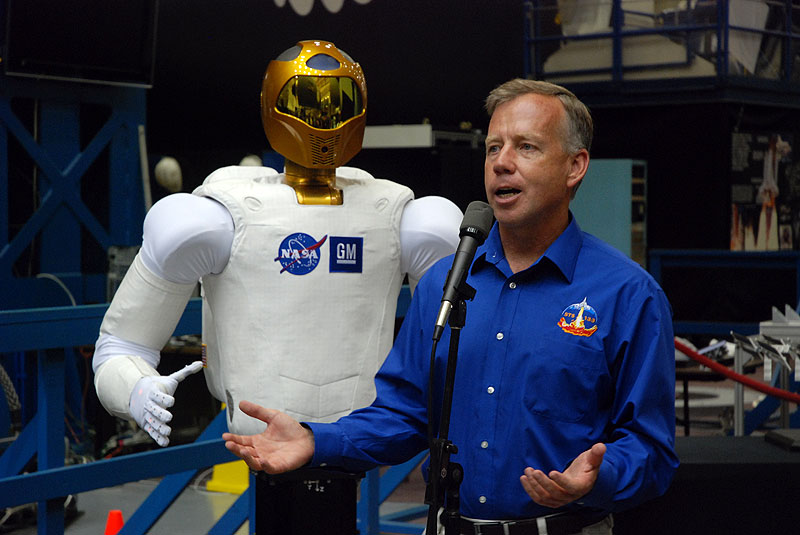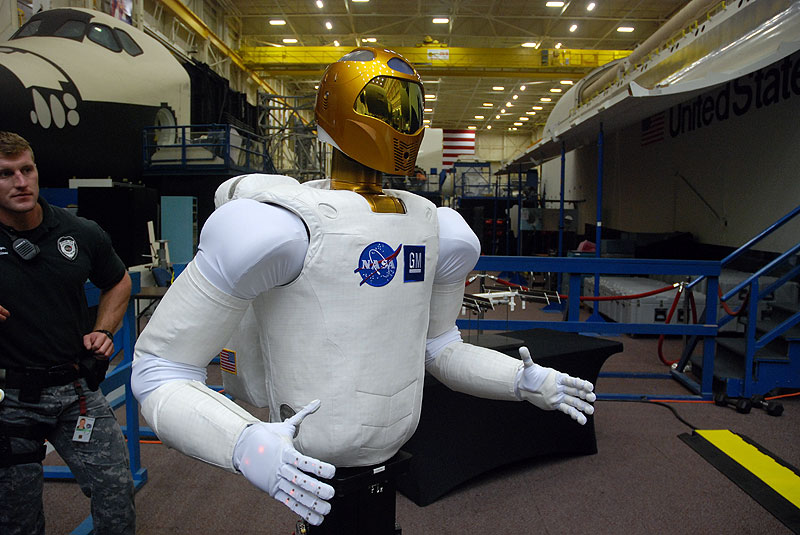 Below:
R2's ability to manipulate flexible materials could lend itself to manipulating the thermal blankets that cover areas of the station.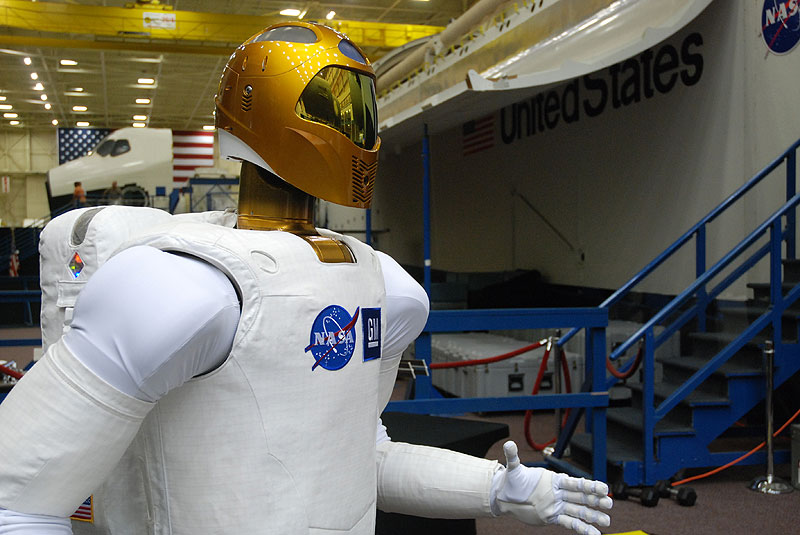 Above:
As evident by the patches on its torso, R2 is a partnership between NASA and General Motors (GM) to accelerate development of the next generation of robots and related technologies for use in the automotive and aerospace industries.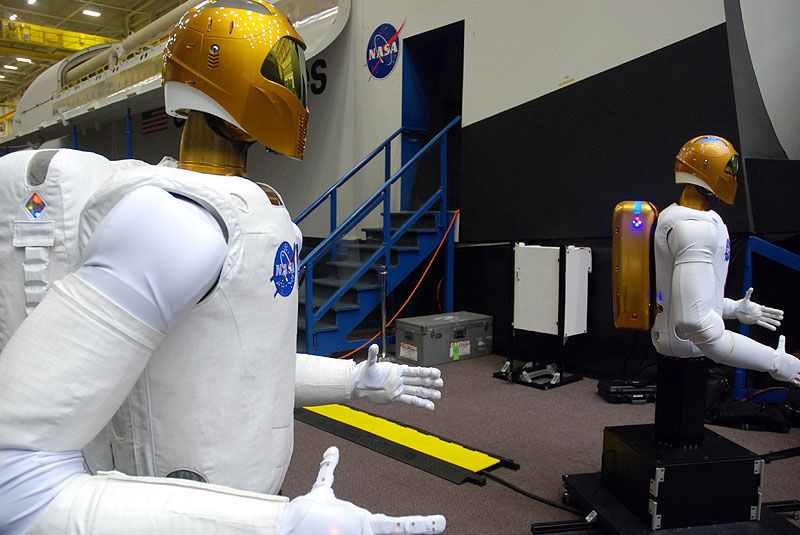 Below:
With human-like hands and arms, R2 is able to use the same tools station crew members use. In the future, the greatest benefits of humanoid robots in space may be as assistants or stand-in for astronauts during spacewalks or for tasks too difficult or dangerous for humans.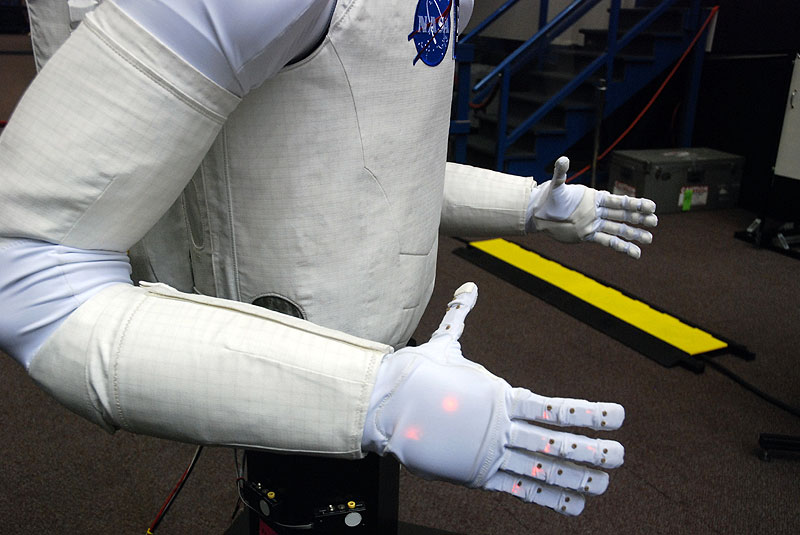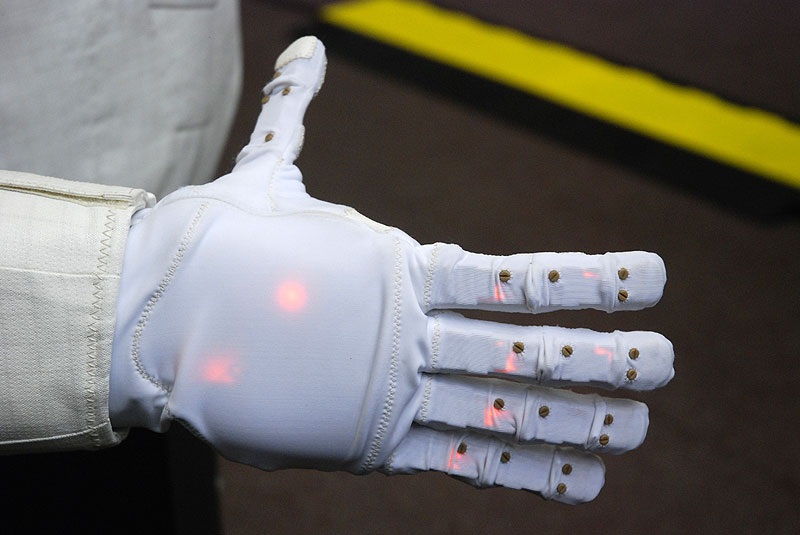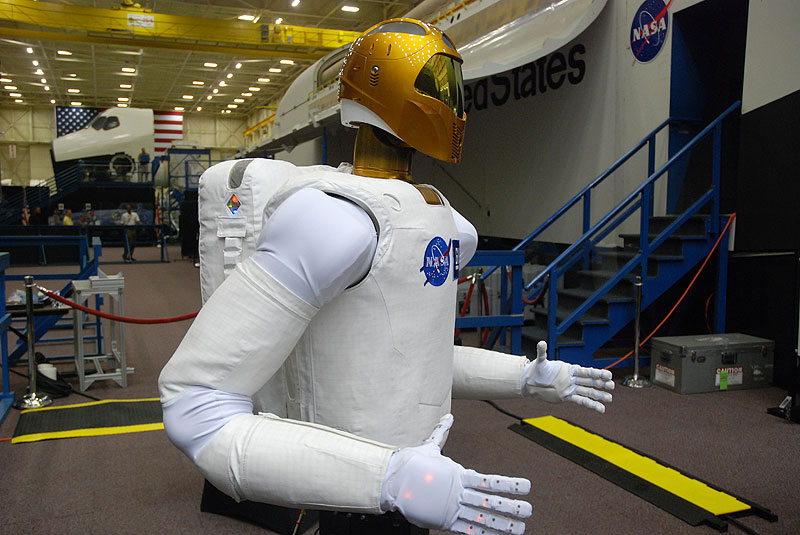 For more information, see Johnson Space Center's Robonaut website.

© 2022 collectSPACE.com All rights reserved.