Photo Gallery:
Final shuttle fuel tank to fly rolls out from Michoud
The final external fuel tank currently scheduled to fly on a space shuttle mission was completed on June 25, 2010 by Lockheed Martin employees at the Michoud Assembly Facility in New Orleans, Louisiana.

The tank, designated ET-138, was rolled out July 8 on a wheeled transporter one mile to an awaiting barge to begin its 900-mile sea journey to the Kennedy Space Center in Florida. The external tank's departure was not without some pomp and circumstance: following a send-off ceremony where NASA and Lockheed officials delivered remarks, the Storyville Stompers, a traditional area brass band, together with hundreds of handkerchief-waving employees bid farewll to the tank in typical New Orleans fashion and spirit.

ET-138 is currently slated to launch with shuttle Endeavour's STS-134 mission no earlier than Feb. 26, 2011.



Photo credit: collectSPACE/Robert Z. Pearlman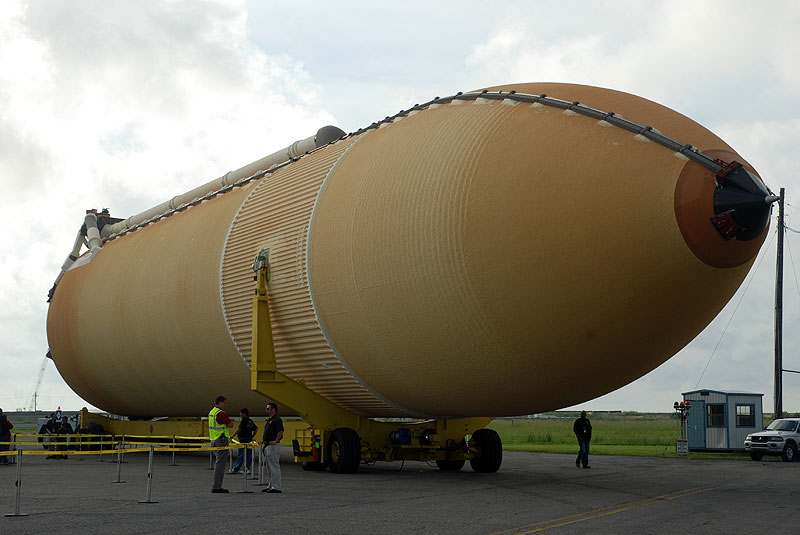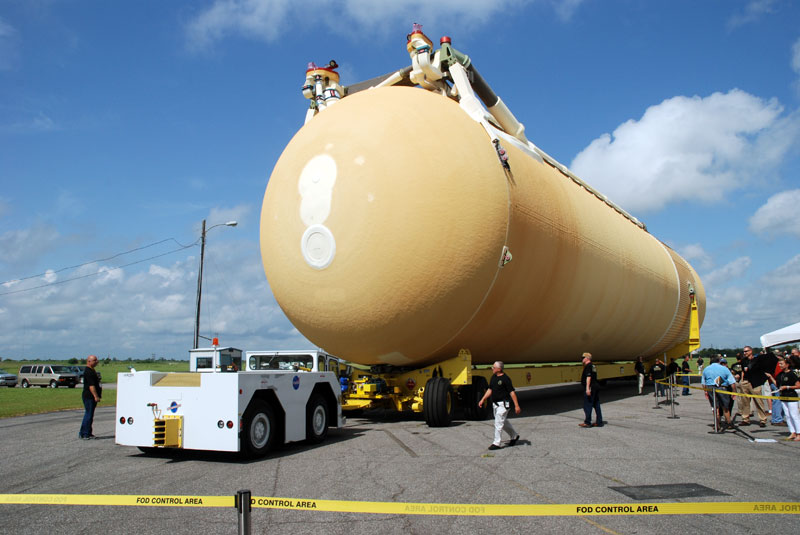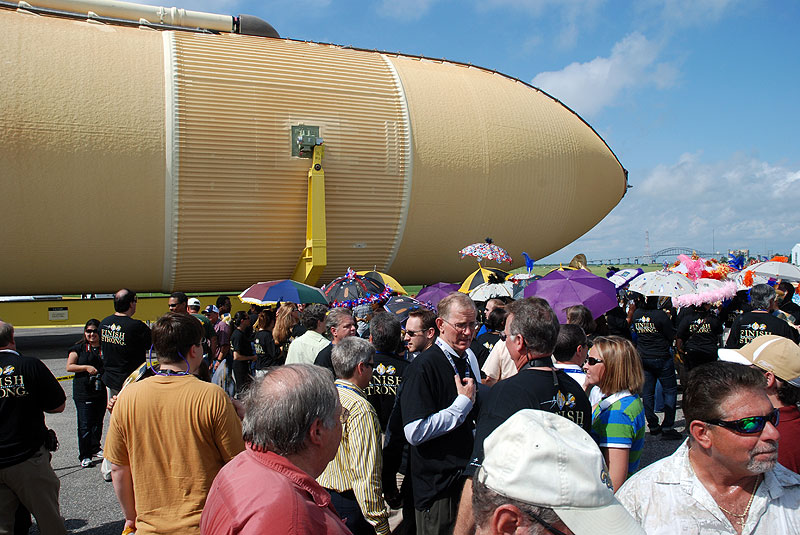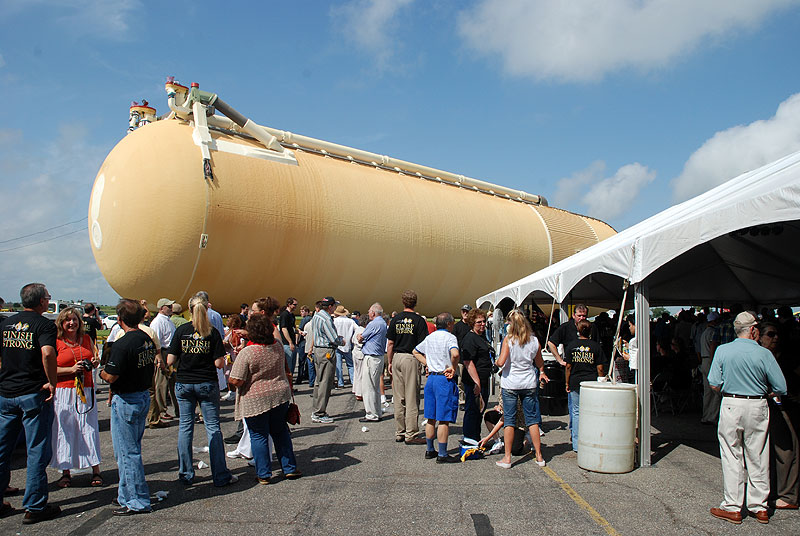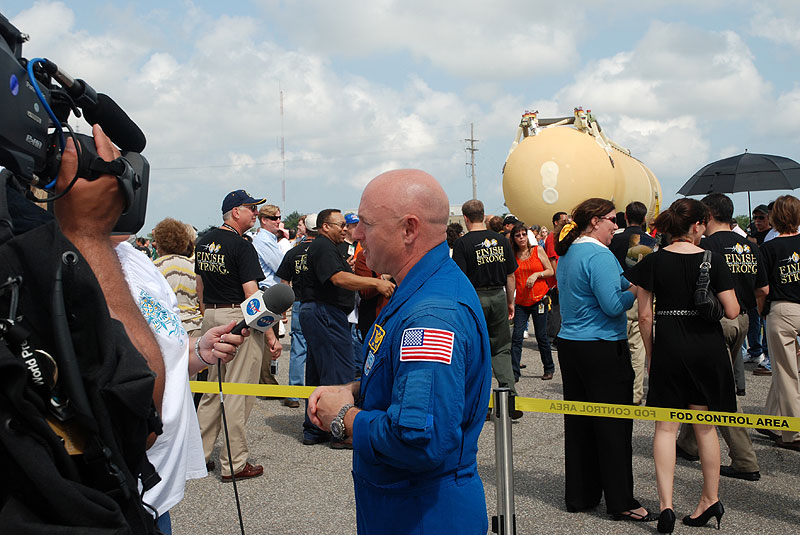 Above:
STS-134 commander Mark Kelly is interviewed by NASA TV. His crew are assigned to fly on Endeavour with ET-138.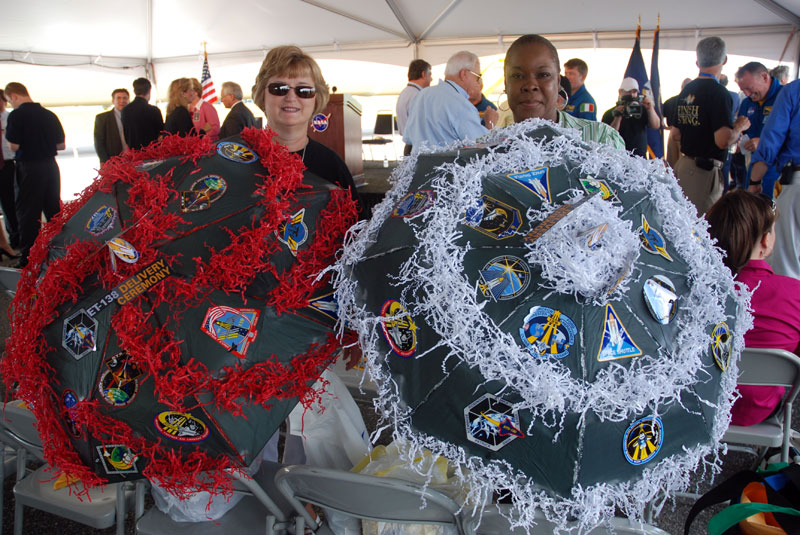 Above and below:
Michoud Assembly Facility employees show off their sun shades -- umbrellas they decorated for ET-138's roll out.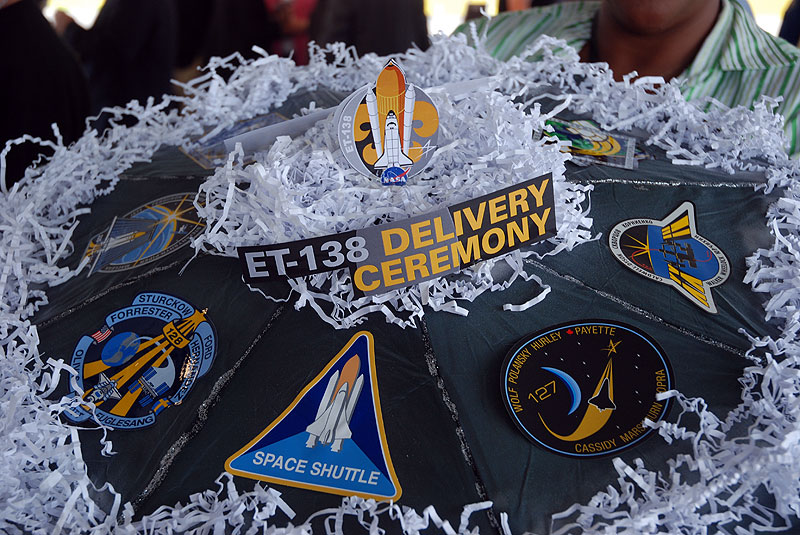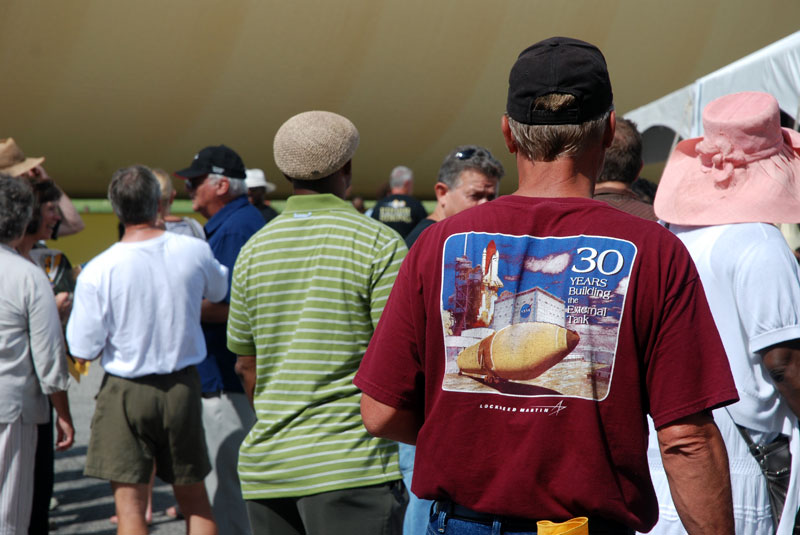 Above:
About 20 employees were on-hand who had worked at Michoud on every external tank, ET-1 to ET-138, from 1979 to 2010.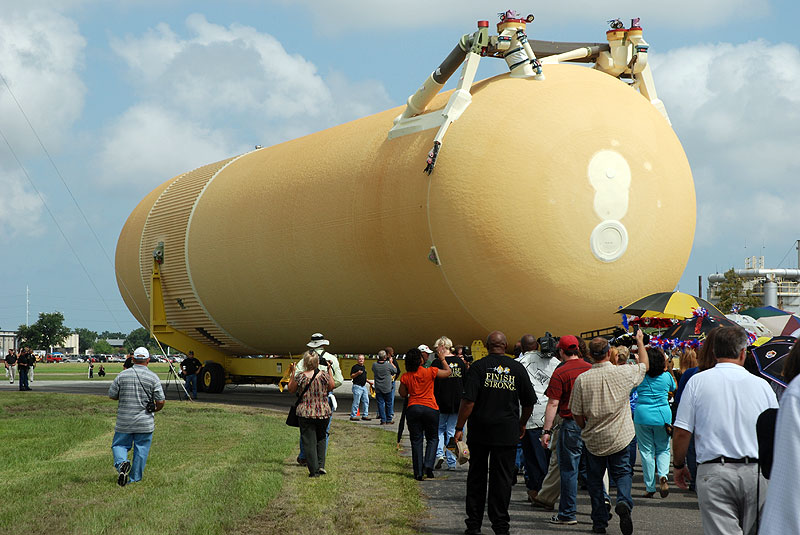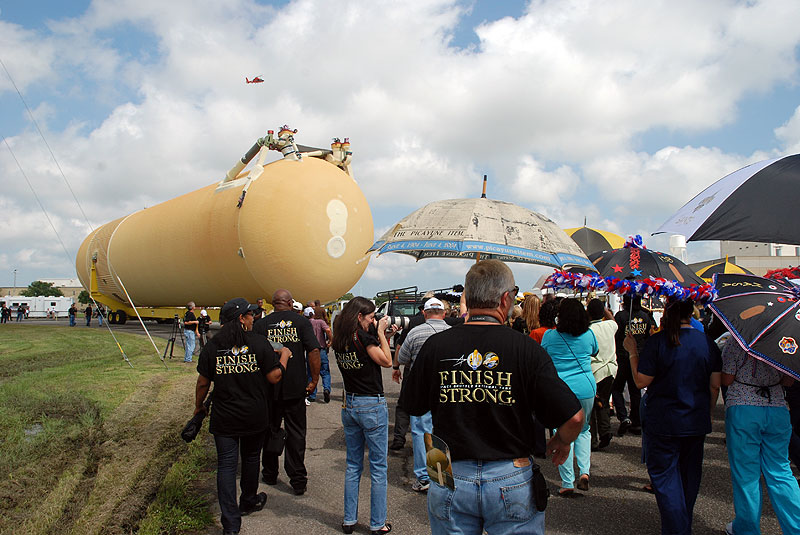 Above:
"Finish Strong," as printed on the back of their shirts, was the motto for the team working to ready the final shuttle fuel tank.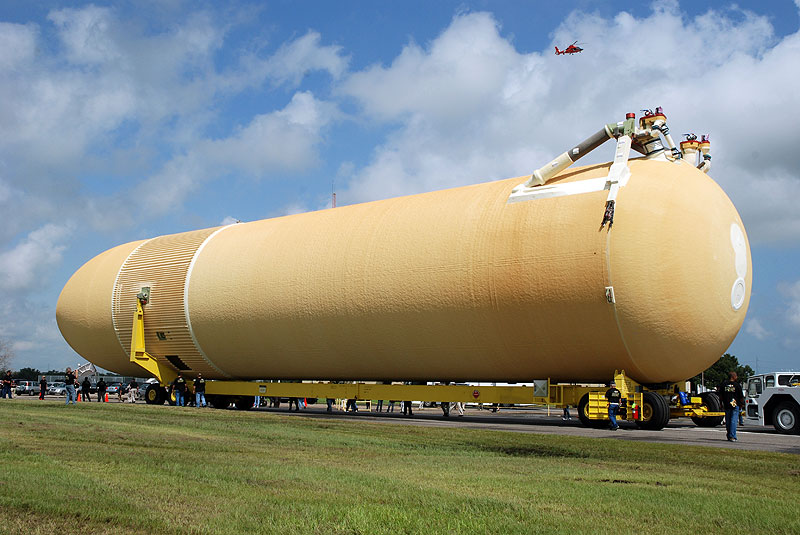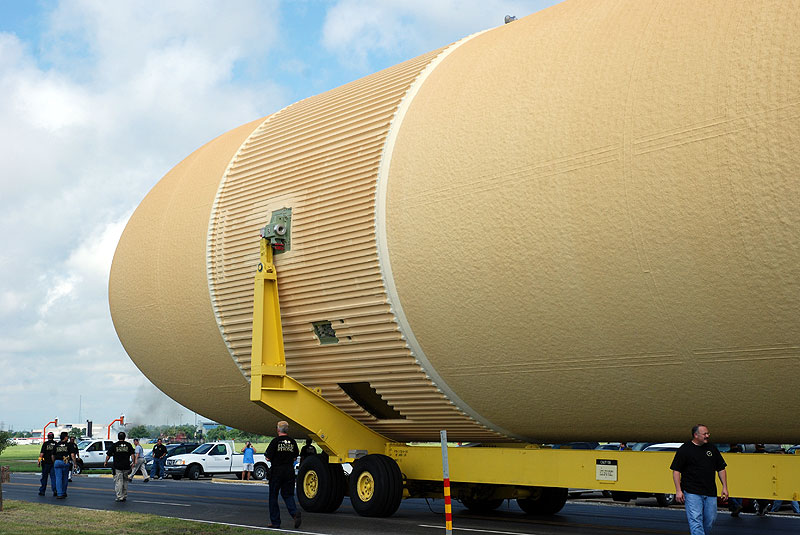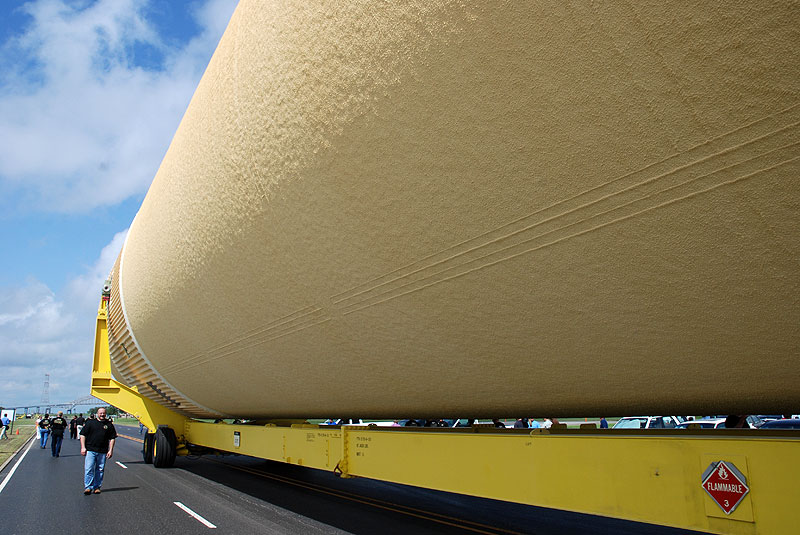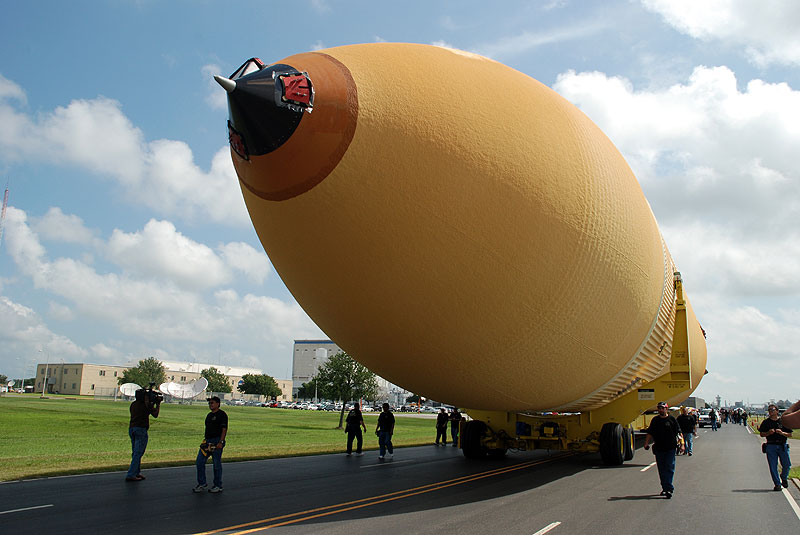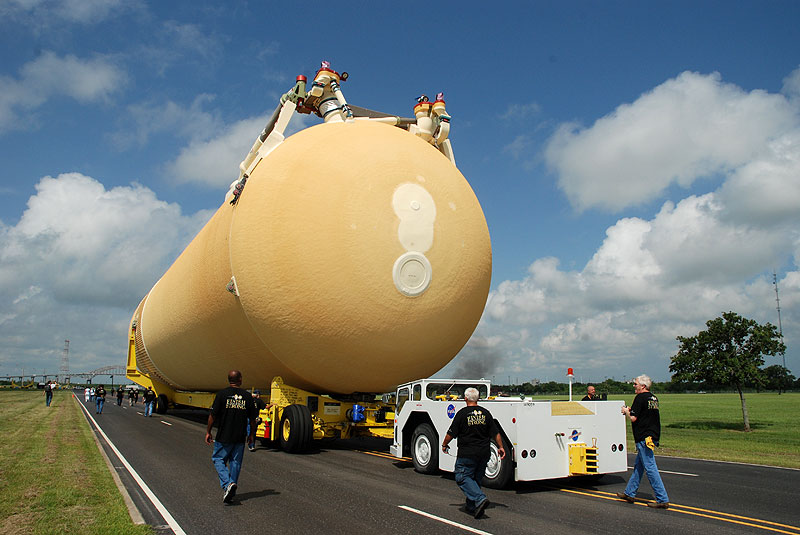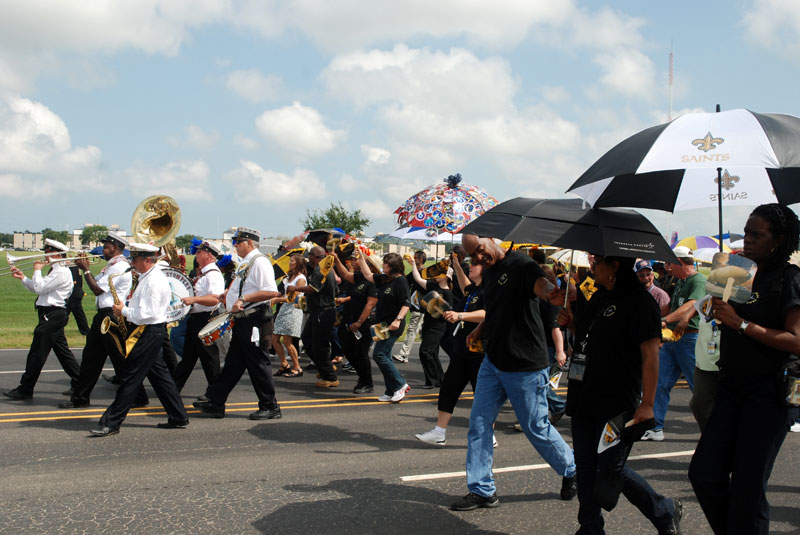 Above and below:
The Storyville Stompers, a traditional area brass band, led the employees who marched and danced behind ET-138.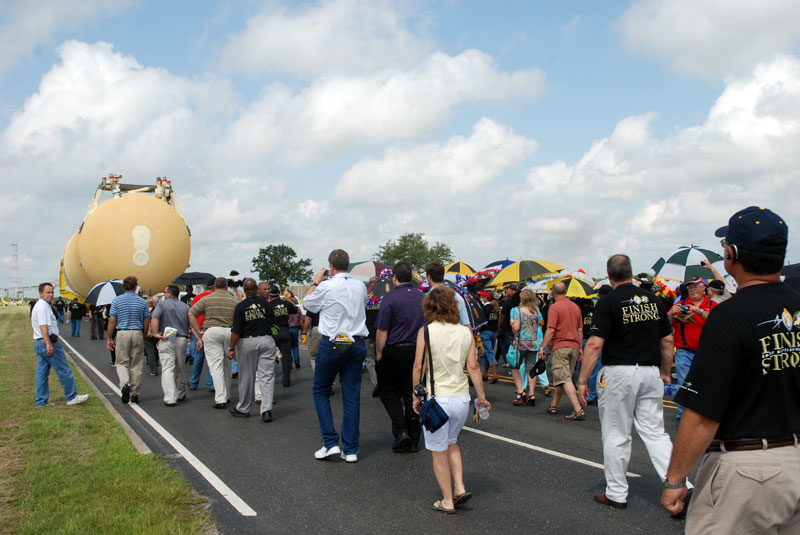 Return to
collectSPACE News: Fuel tank ready for final space shuttle flight

© 2022 collectSPACE.com All rights reserved.