advertisements

First space-bound Orion crew capsule arrives at NASA's launch site
Photos credit: collectSPACE.com / Robert Z. Pearlman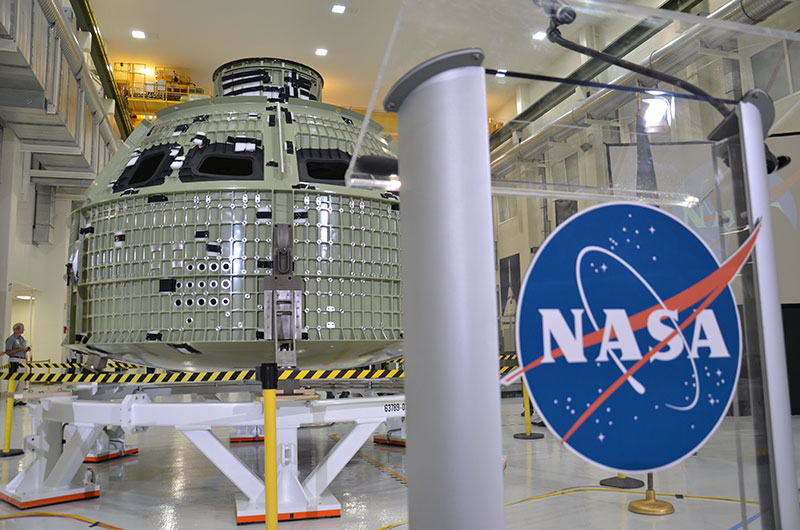 NASA's first space-bound Orion crew capsule on display in Kennedy Space Center's Operations and Checkout (O&C) Building in Florida, July 2, 2012. The spacecraft is set to launch on an unmanned test flight in 2014.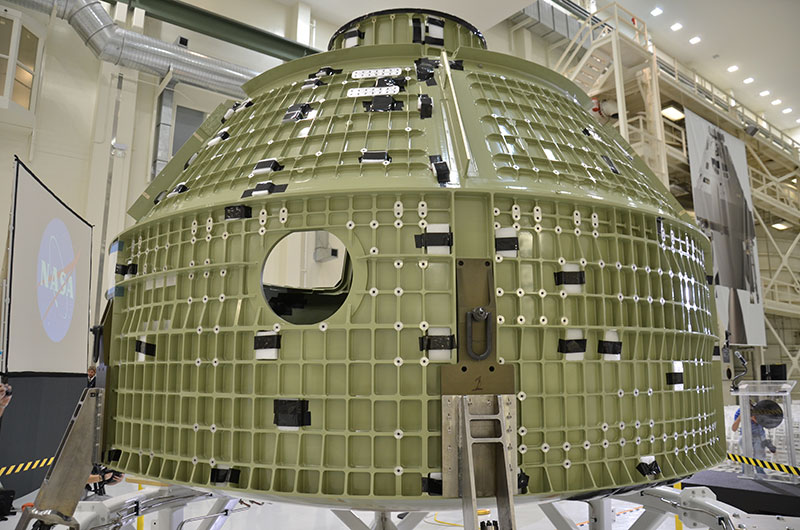 The Orion's olive-green aluminum-lithium metal panels are still to be covered by an advanced version of the thermal protection tiles that were earlier used on the space shuttle. The Orion Exploration Flight Test-1 (EFT-1) capsule is NASA's first spacecraft designed for human spaceflight to undergo final assembly at the Kennedy Space Center in Florida.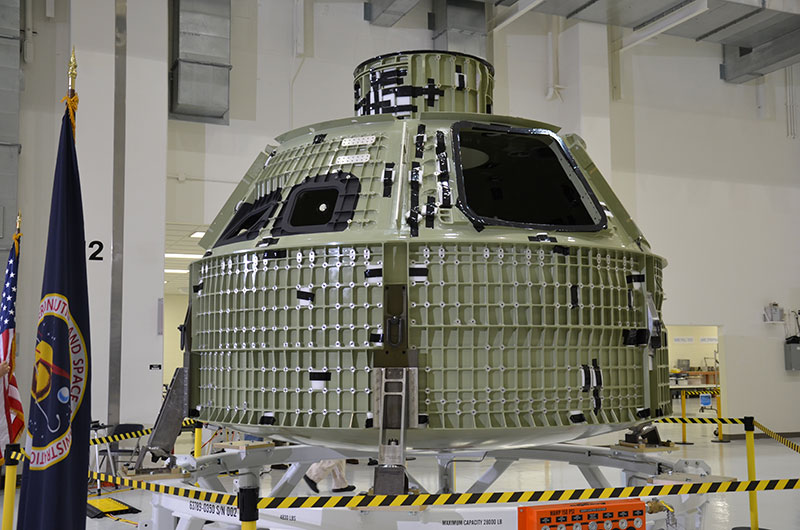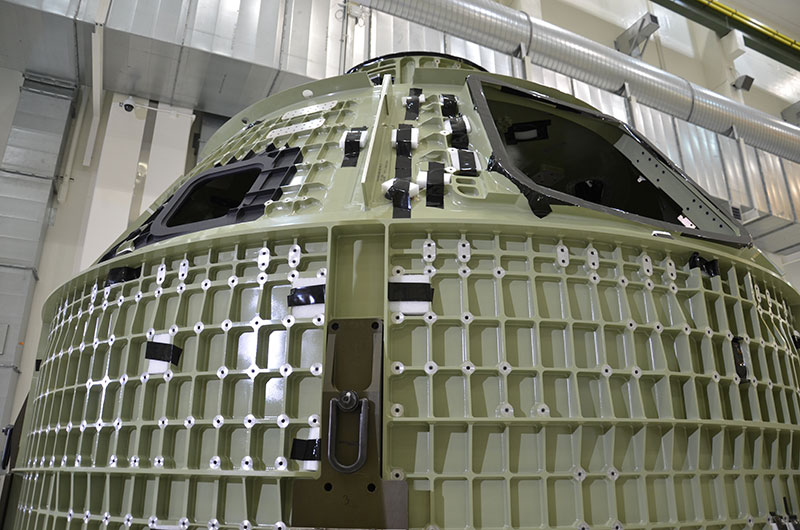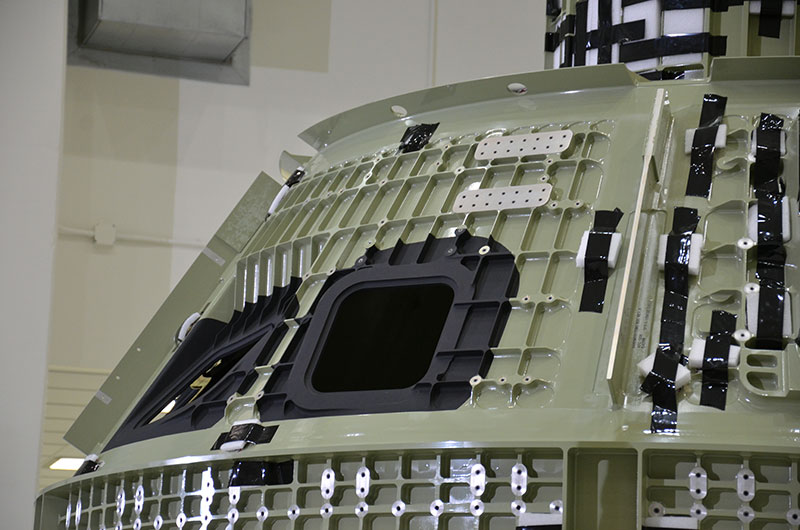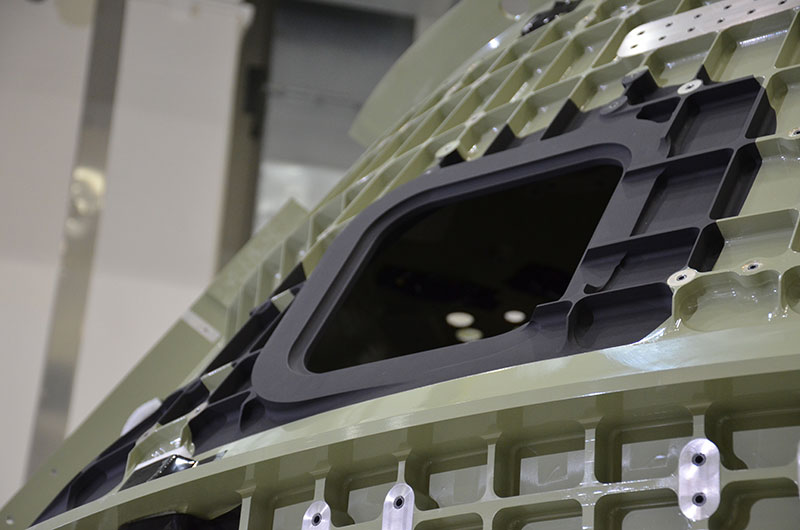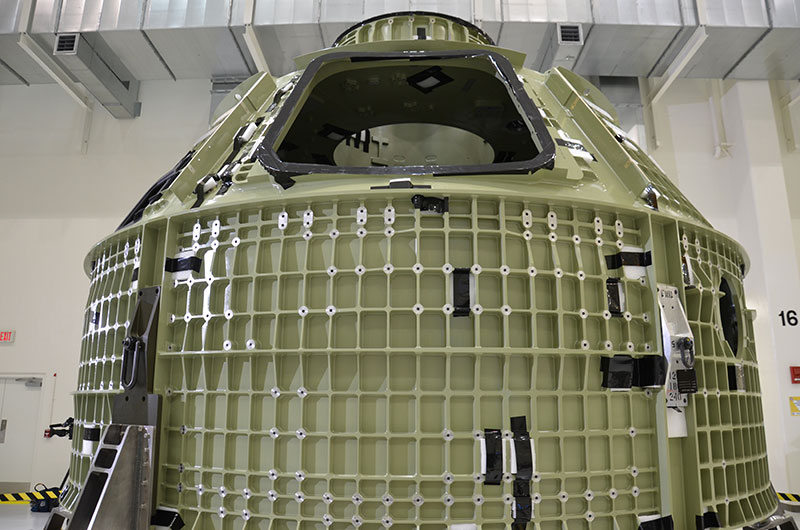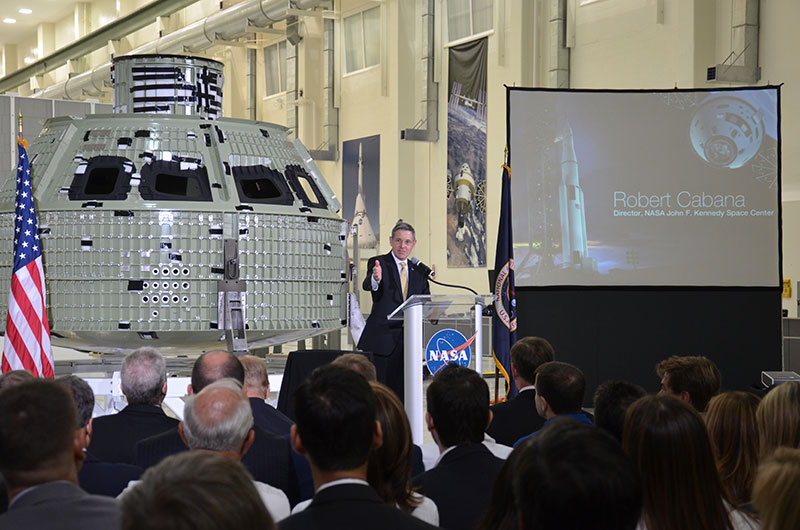 Kennedy Space Center (KSC) director Robert Cabana said: "As KSC celebrates its 50th anniversary I can't think of a more appropriate way to celebrate than by having the very first Orion crew vehicle here. Orion is ushering in a new era of space exploration beyond our home planet, enabling us to go further than we've ever gone before."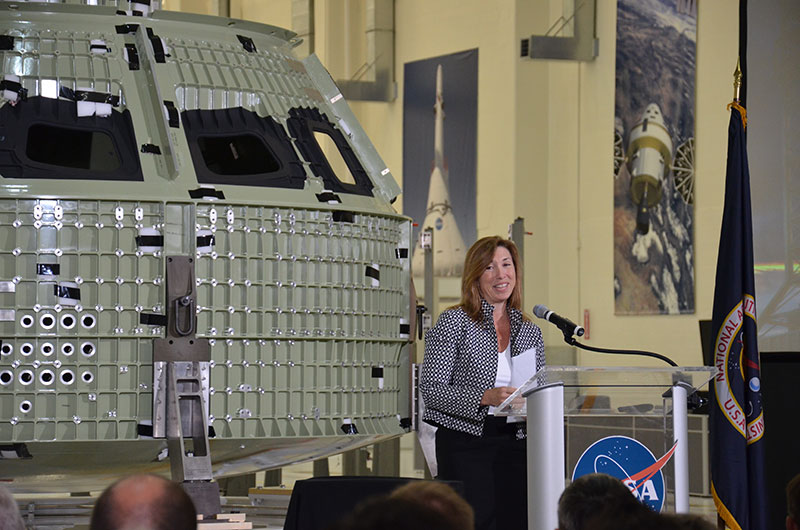 NASA Deputy Administrator Lori Garver said: "Orion's arrival here marks a major accomplishment in the ambitious new American space program that President Obama and Congress have approved."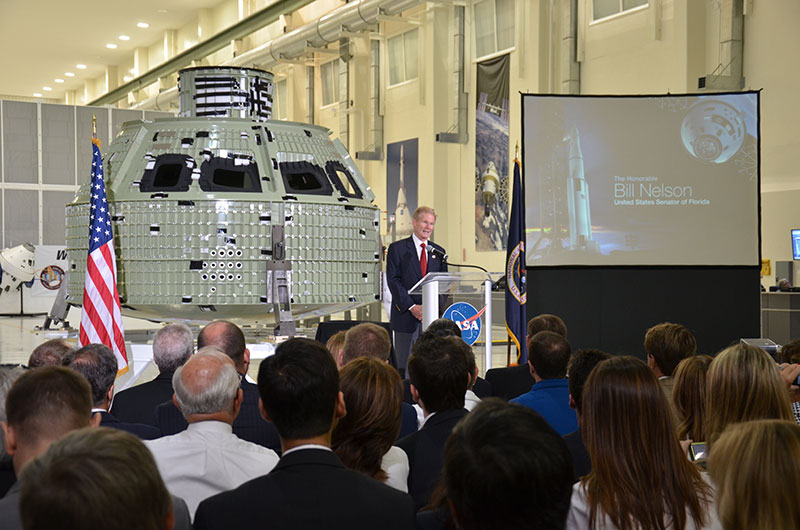 (Above and below) Senator Bill Nelson (D-FL) said: "And ladies and gentlemen, we're going to Mars!"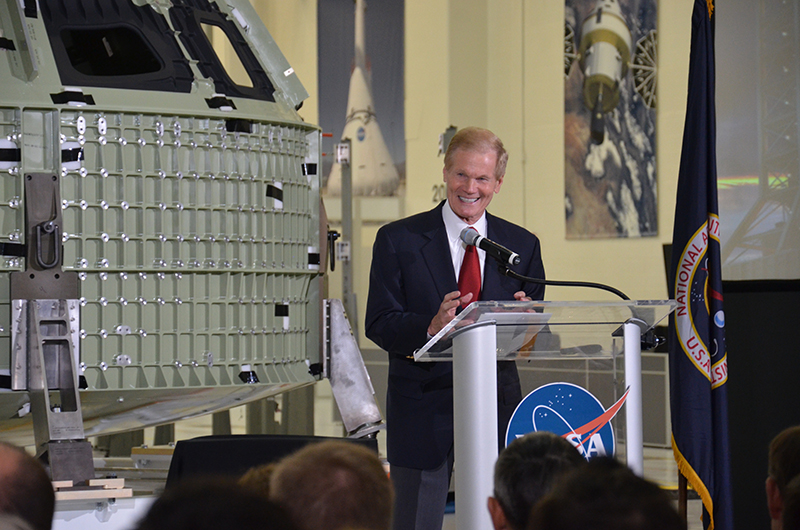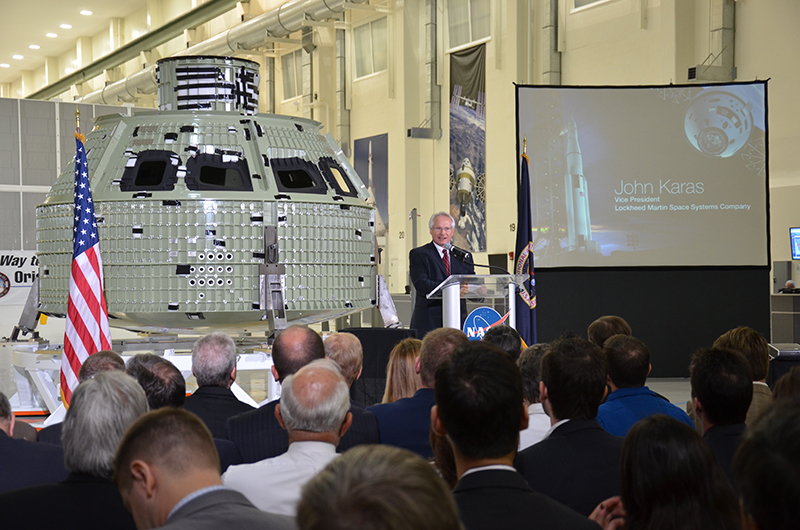 Above: John Karas, Vice President and General Manager, Human Space Flight, Lockheed Martin Space Systems Company
Related article: First space-bound Orion crew capsule arrives at NASA's launch site



© 2018 collectSPACE.com All rights reserved.