advertisements

Photos
: Personal items from NASA's fallen space shuttle astronauts
June 27, 2015

— NASA and the families of the crews of space shuttle missions STS-51L and STS-107 have collaborated to create a new, permanent memorial designed to honor the astronauts, pay tribute to orbiters Challenger and Columbia, and emphasize the importance of learning from the past.

"Forever Remembered," which opened Saturday (June 27) at the Kennedy Space Center Visitor Complex in Florida, features recovered hardware from both shuttles Challenger and Columbia, never before on display for viewing by the public. It also contains the largest collection of personal items from both fallen flight crews.

Items include STS-107 commander Rick Husband's cowboy boots; a small model aircraft that STS-51L pilot Michael Smith carved for his wife; STS-107 mission specialist Michael Anderson's Star Trek lunch box; and a research paper authored by STS-51L mission specialist Judith Resnik.

Article and more photographs: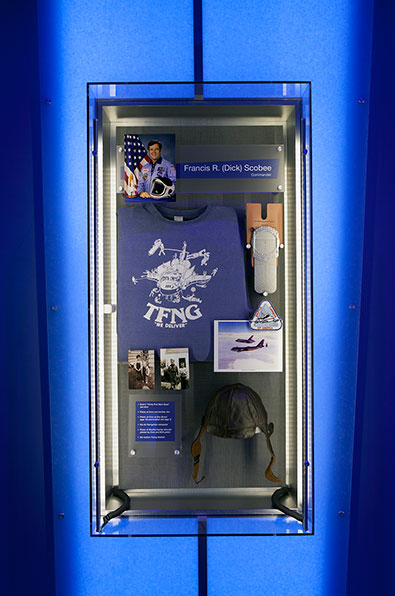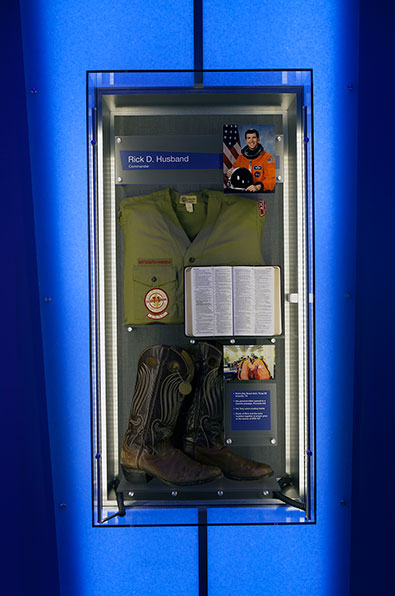 Francis "Dick" Scobee and Rick Husband were Challenger's and Columbia's final commanders, respectively. Among Scobee's mementos: his TFNG ("Thirty-Five New Guys") t-shirt and air navigation computer; among Husband's: his Boy Scout shirt.
(Credit: NASA/Kim Shiflett)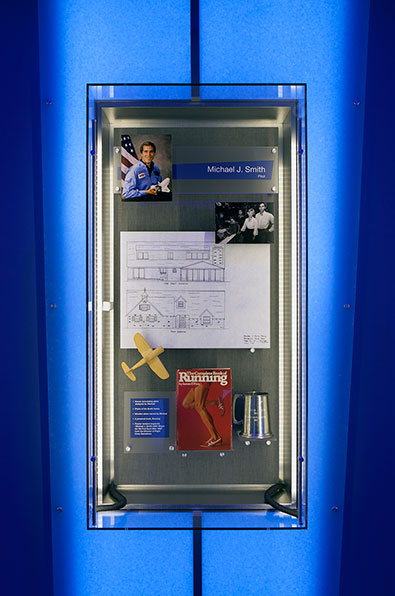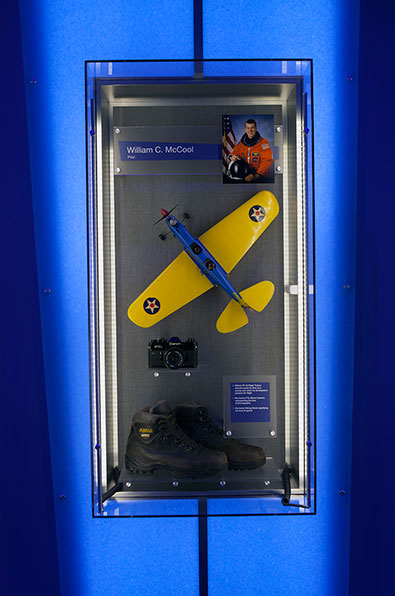 Michael Smith and William "Willie" McCool were Challenger's and Columbia's pilots. Smith's display includes his design for remodeling his house; McCool's case exhibits his PT-19 Flight Trainer aircraft model and his Canon FTb 35mm camera.
(Credit: NASA/Kim Shiflett)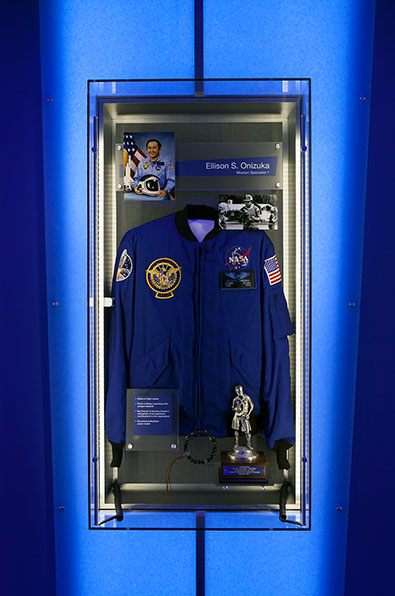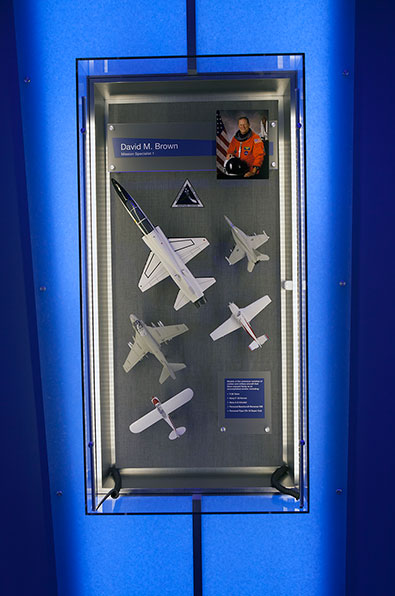 STS-51L mission specialist Elison Onizuka is represented by his blue NASA flight jacket and personal Buddhist prayer beads. STS-107 mission specialist David Brown is represented by scale models of the military and civilian aircraft he flew.
(Credit: NASA/Kim Shiflett)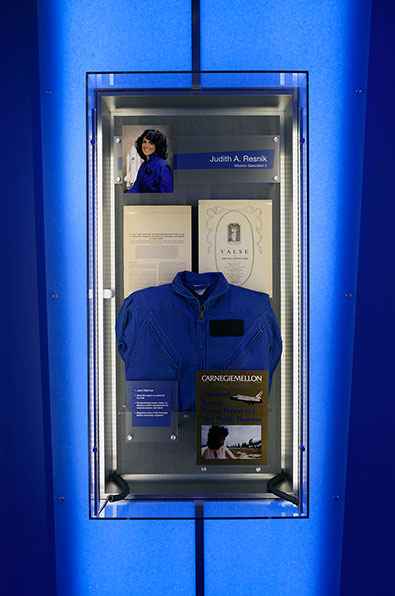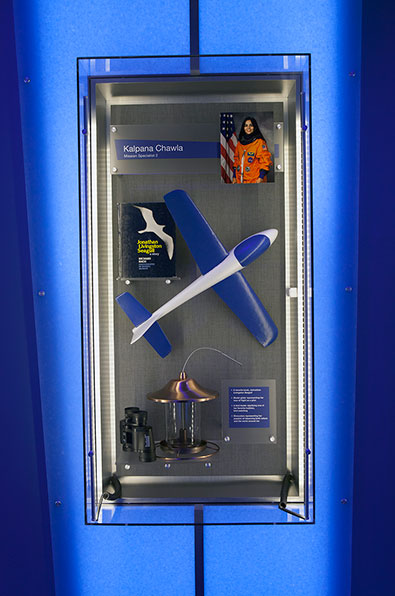 Personal sheet music displays Challenger mission specialist Judy Resnik's musical passion and talent. A bird feeder captures Columbia mission specialist Kalpana Chawla's favorite hobby of bird watching.
(Credit: NASA/Kim Shiflett)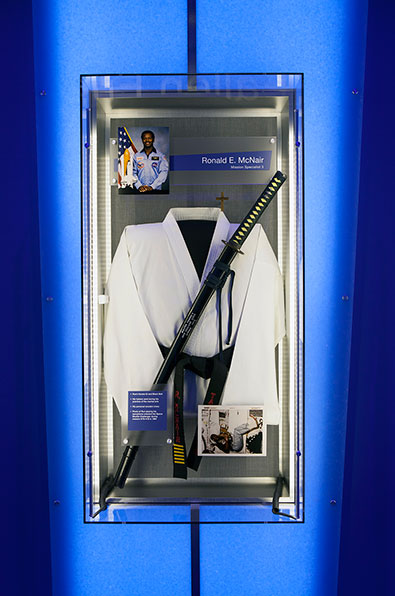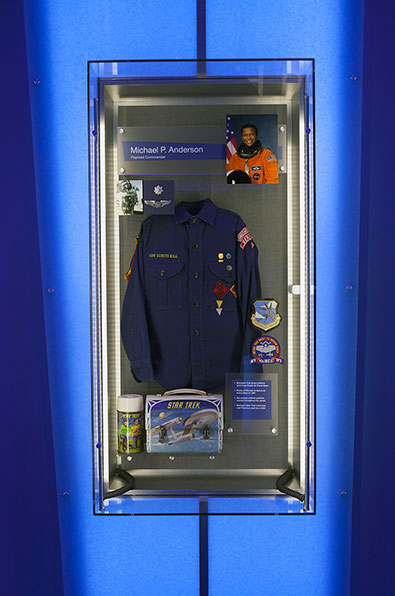 Challenger and Columbia mission specialists Ron McNair and Michael Anderson are each memorialized with different uniforms: McNair's Karate Gi and Black Belt and Anderson's Cub Scout shirt from Kindel Air Force Base.
(Credit: NASA/Kim Shiflett)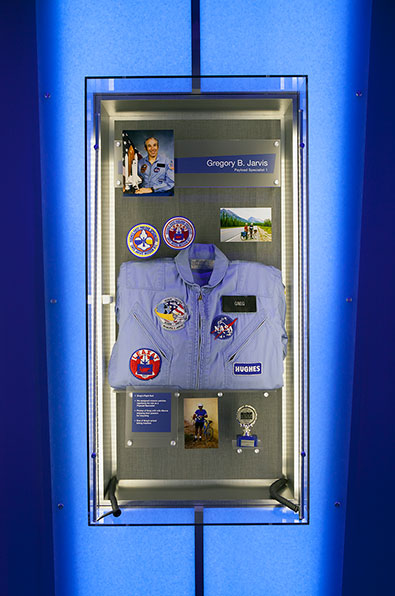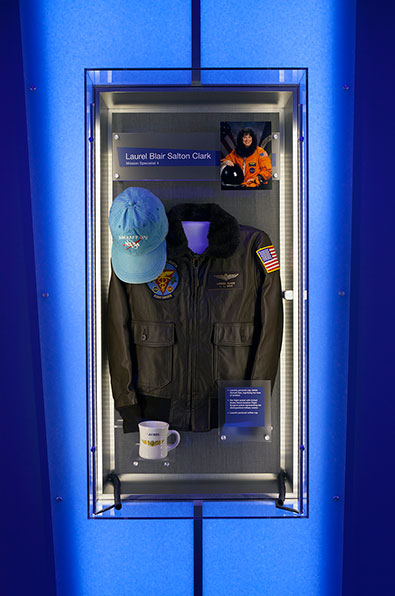 Greg Jarvis' display includes his assigned mission patches signifying his role as an STS-51L payload specialist. The patch sewn to Laurel Clark's leather flight jacket signifies her role as a United States Naval Aviation Flight Surgeon.
(Credit: NASA/Kim Shiflett)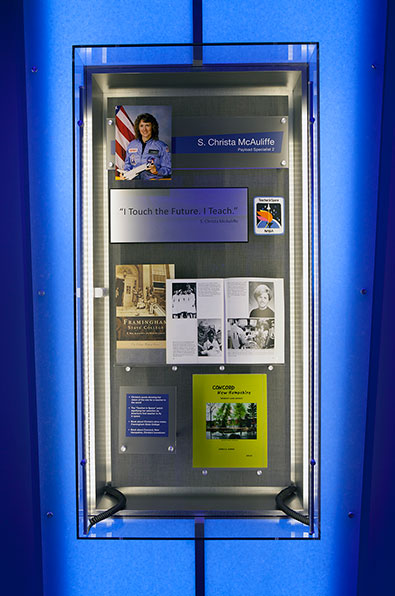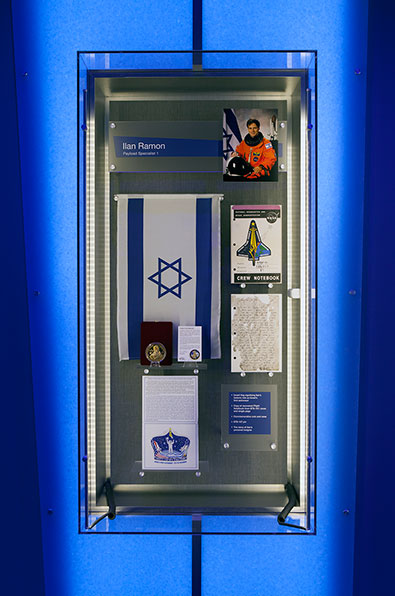 The case for Challenger "Teacher-in-Space" Christa McAuliffe includes her quote, "I touch the future. I teach." Columbia's Israeli payload specialist Ilan Ramon's display includes a copy of a page from his handwritten flight journal.
(Credit: NASA/Kim Shiflett)

© 2021 collectSPACE.com All rights reserved.