advertisements

Photo Gallery:
On the pad with NASA's last space shuttle to launch
June 20, 2011

— One month from today, should NASA's current schedule hold, space shuttle Atlantis will be returning from orbit, ending its 33rd space flight and the final mission for the United States' 30-year space shuttle program.

Atlantis' STS-135 mission, targeted for launch on July 8, will deliver the Raffaello multi-purpose logistics module packed with the last shuttle special delivery for the International Space Station: the Raffaello multi-purpose logistics module (MPLM) packed with more than 5,000 pounds of supplies and equipment for the outpost.

Last Thursday, that payload was delivered to the launch pad to be installed inside Atlantis' cargo bay. Carried inside a payload bay-sized canister, Raffaello together with a lightweight experiment platform was hoisted into the pad's payload handling room.

The cargo delivery meant that for a brief time, the pad's rotating service structure, which normally envelops the shuttle, hiding it from view until a day before launch, was open. Taking advantage of that reveal, NASA offered collectSPACE together with other media organizations the opportunity to photograph the space shuttle on the launch pad for one last time.

The following gallery provides a tour of Kennedy Space Center's Pad 39A and the shuttle Atlantis. The photos transition from the bottom up, moving from the pad's concrete apron to the deck of the mobile launch platform to the 195 foot level and the orbiter access arm by which the astronauts' gain access to the crew cabin.

The photos then continue climbing the pad's fixed service structure, rising to the 215 foot level and the view from the adjacent, (open) rotating service structure's roof. They then rise above Atlantis and eventually its two solid rocket boosters and external fuel tank, progressing to the 235 foot and 255 foot levels.

In the photos, Atlantis is still outfitted with its ground support equipment, including yellow "strongbacks" that keep the cargo bay doors rigid while on the ground.



Photos: collectSPACE.com / Robert Z. Pearlman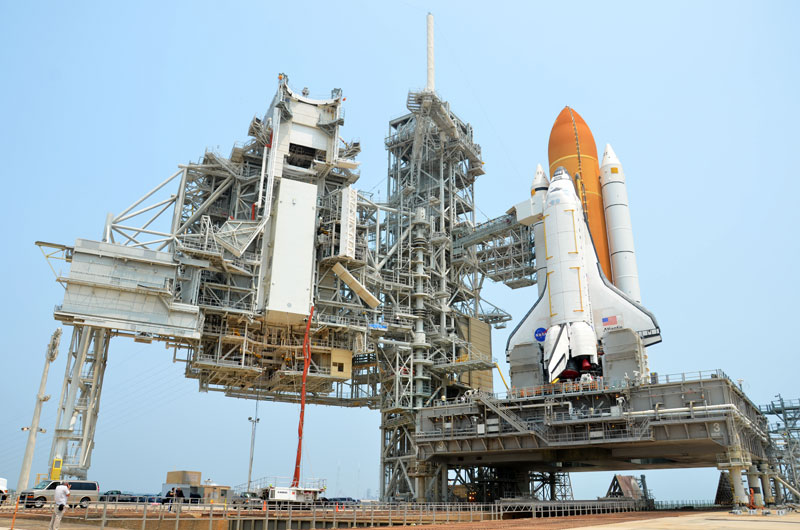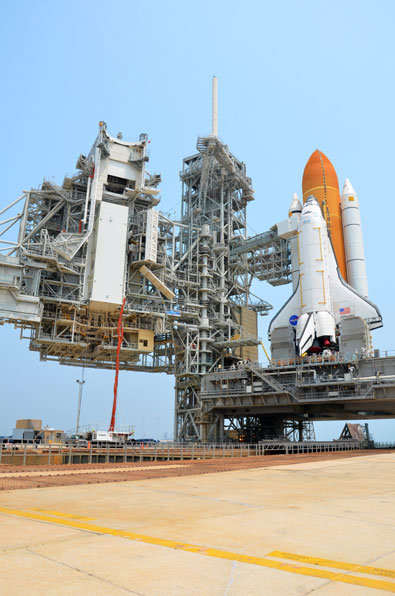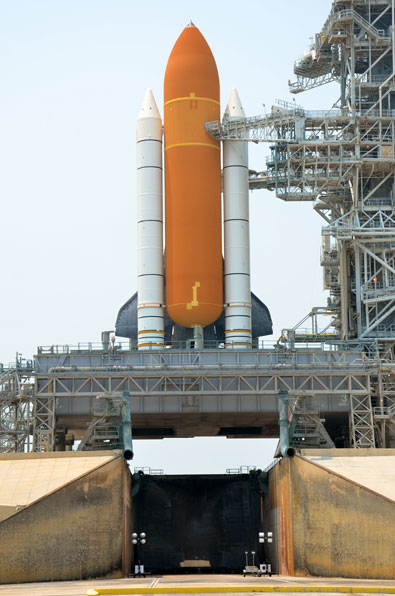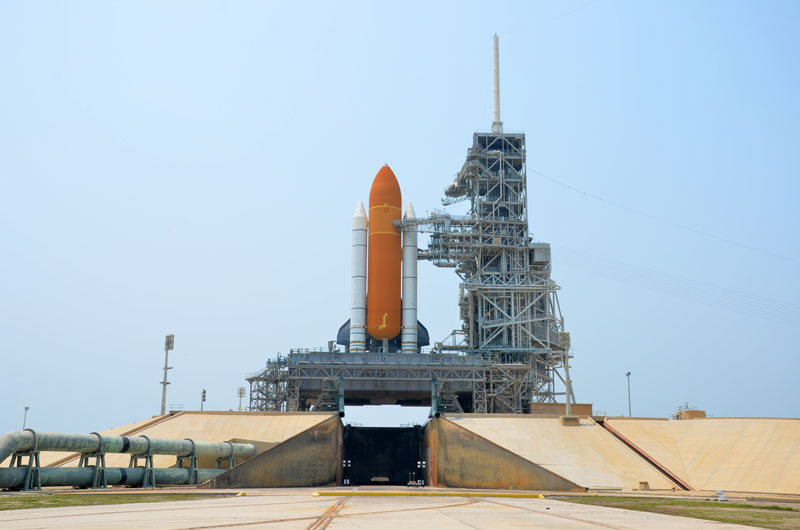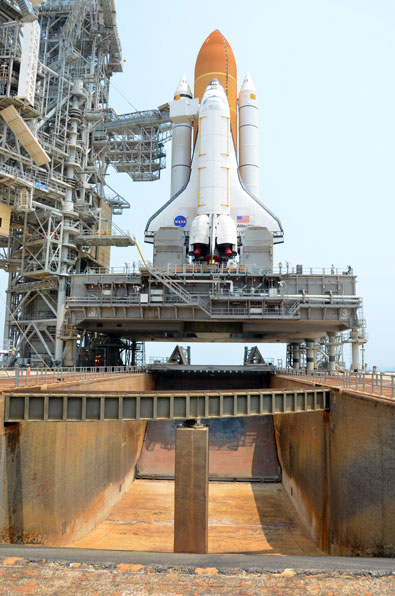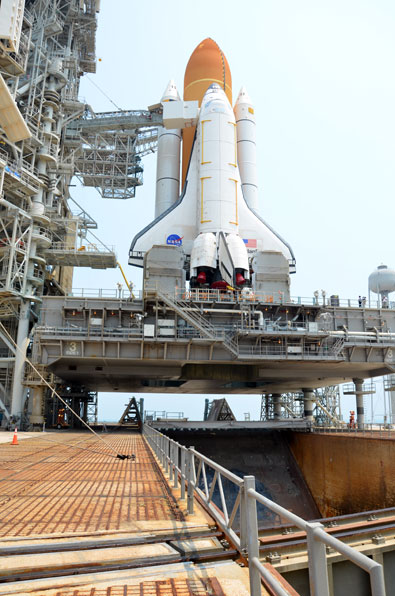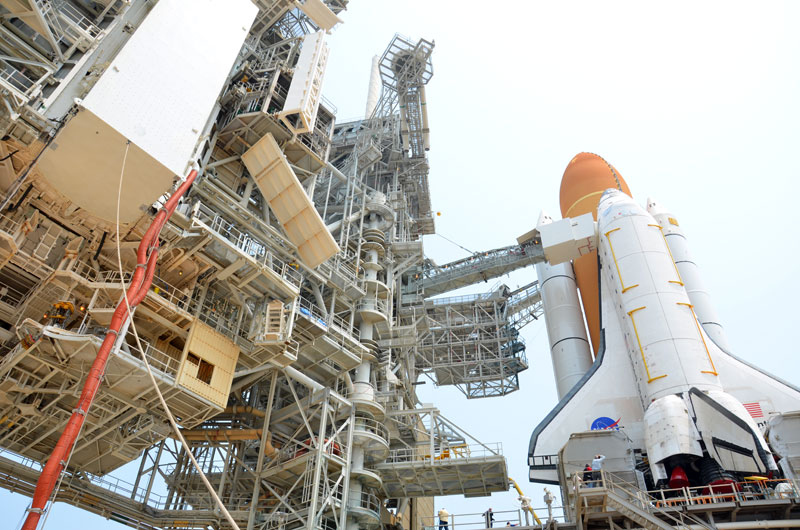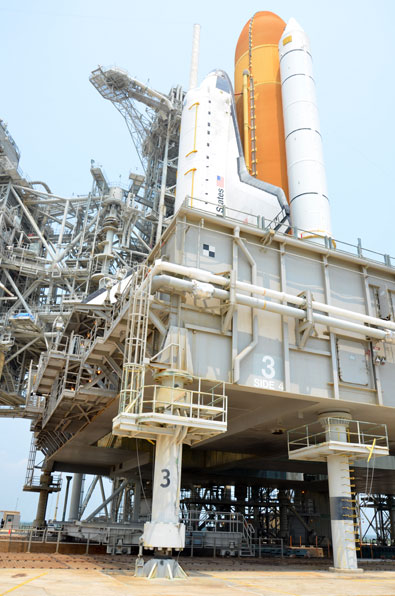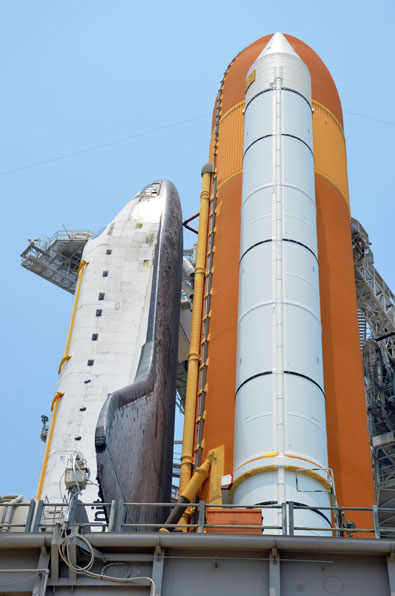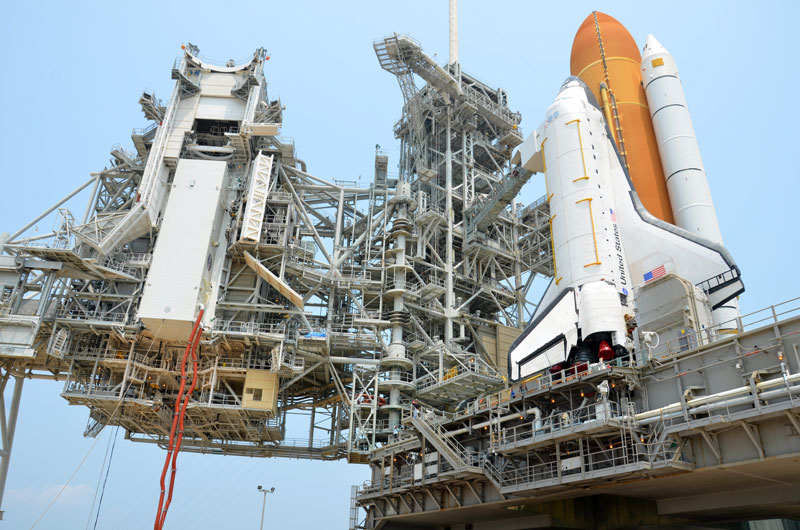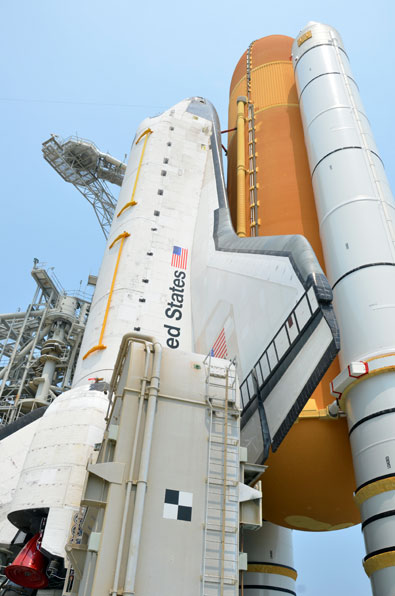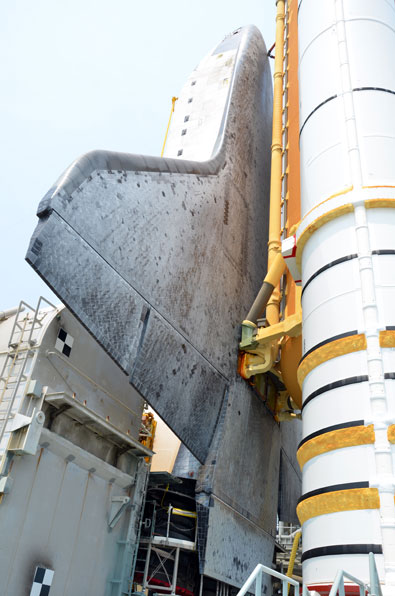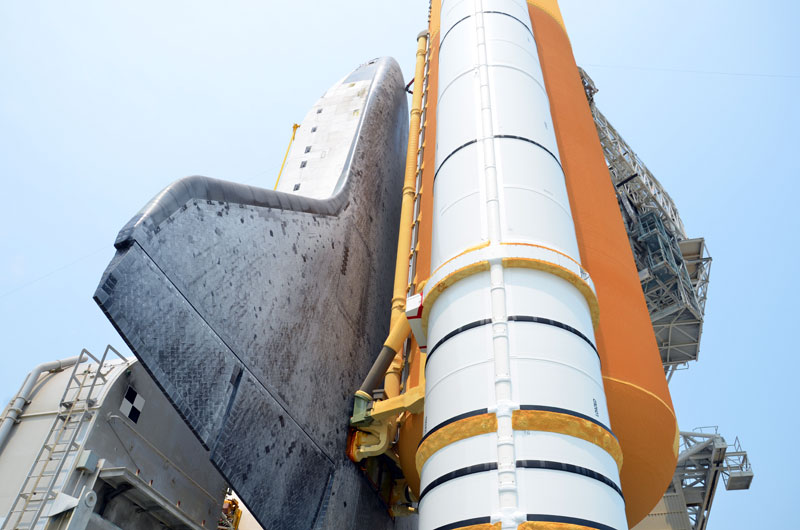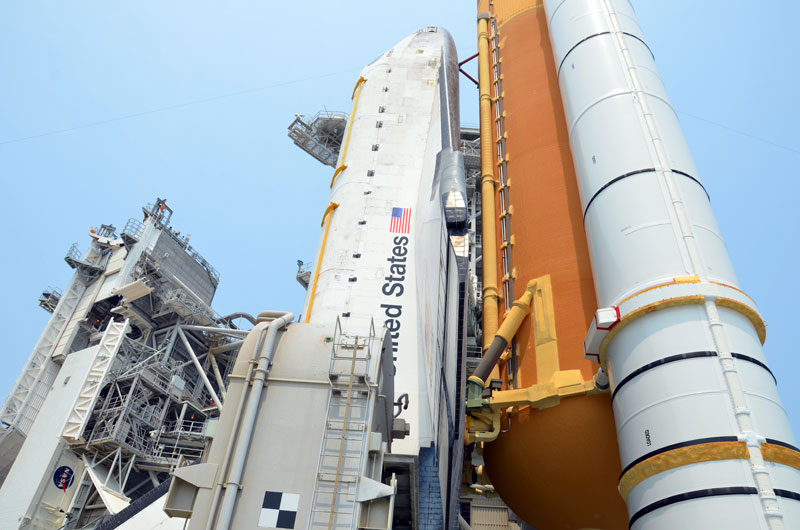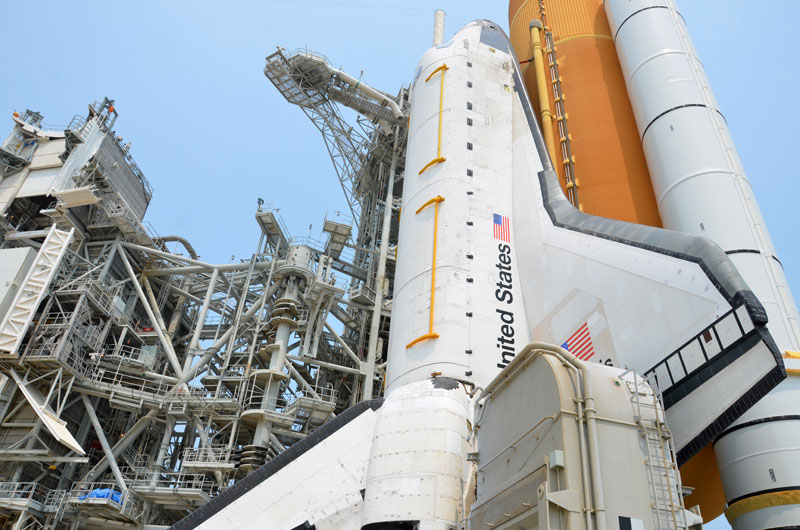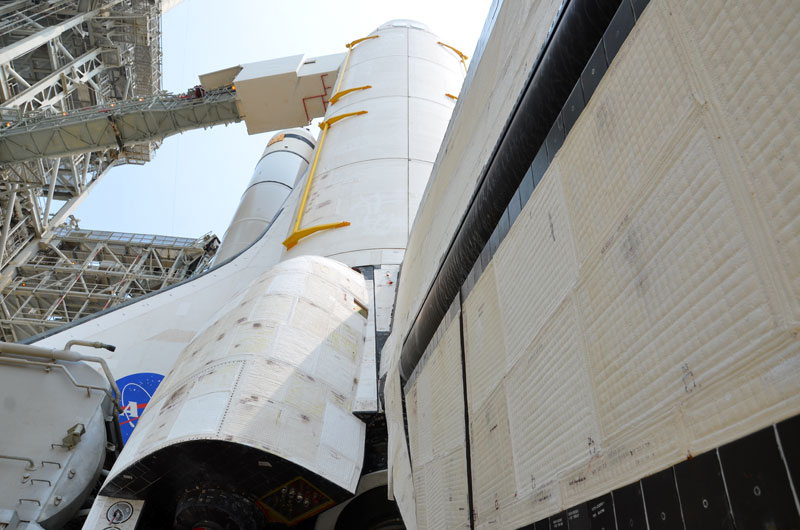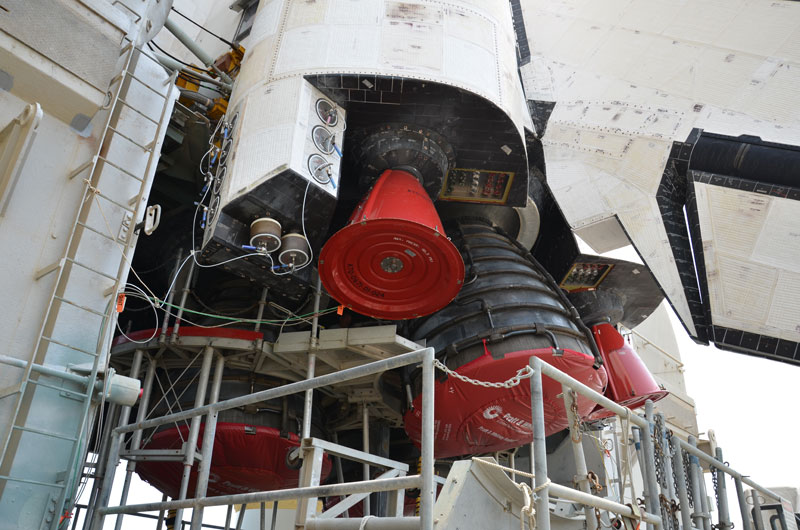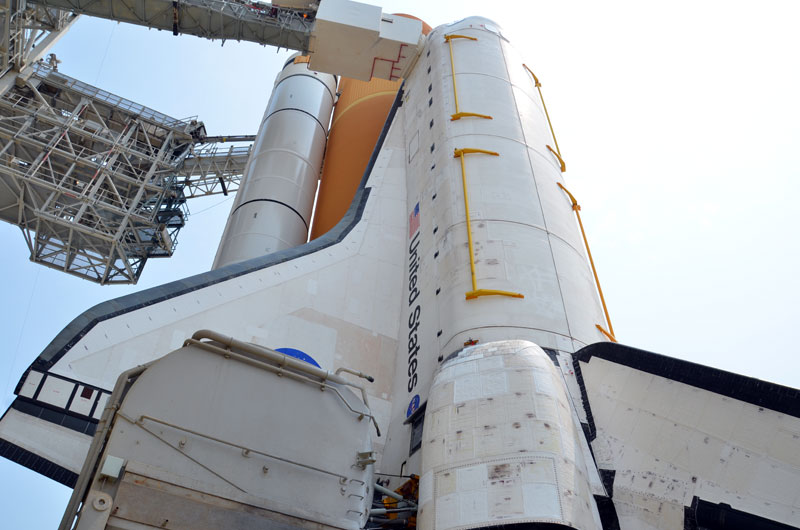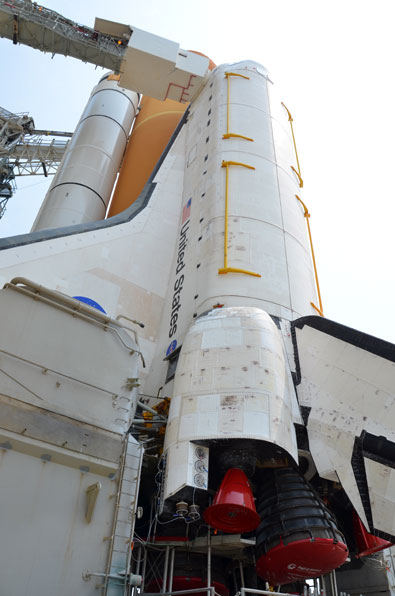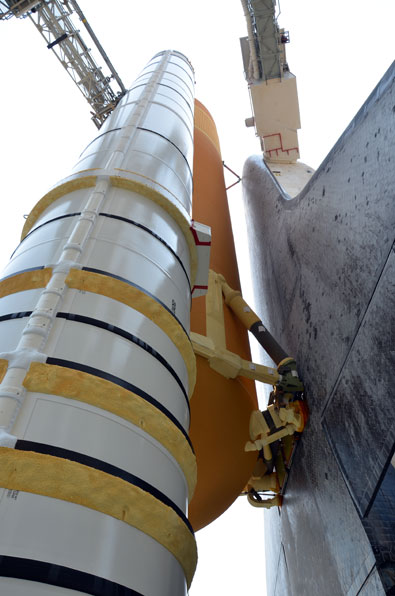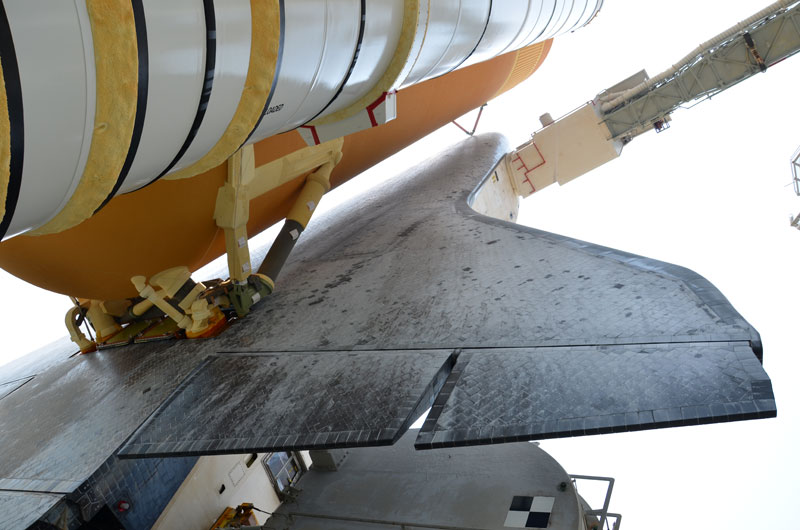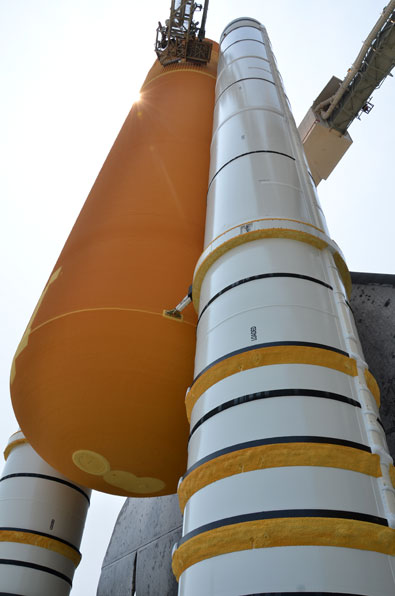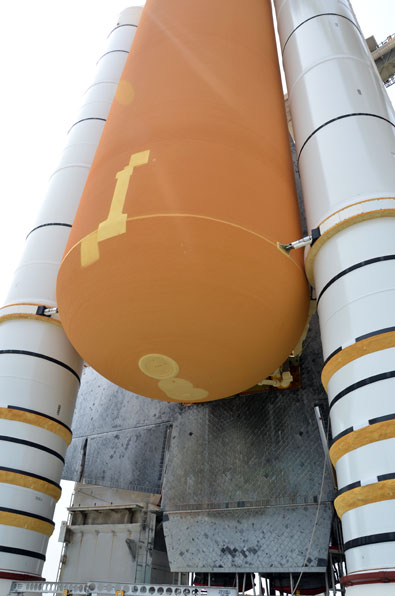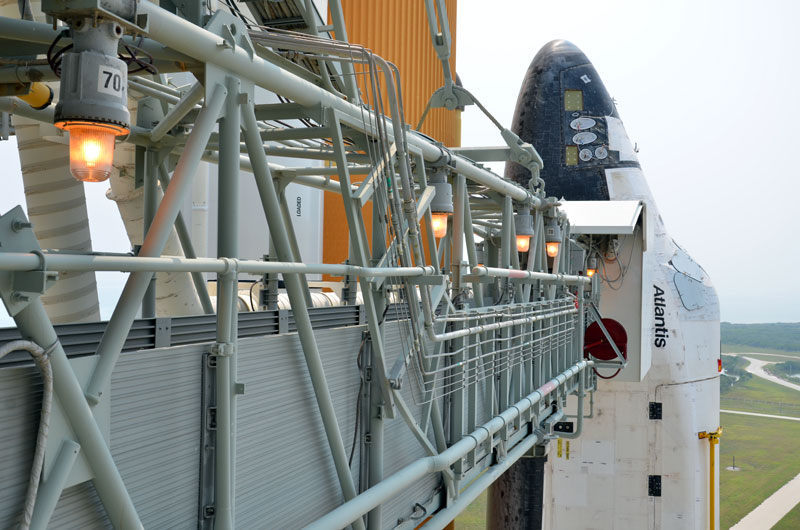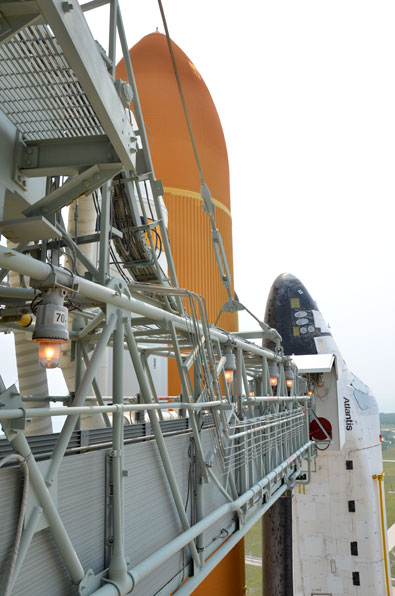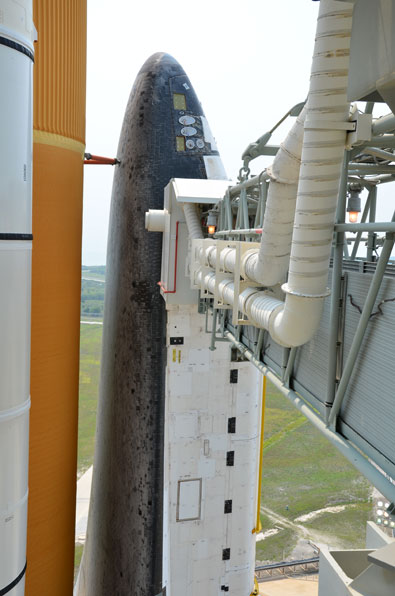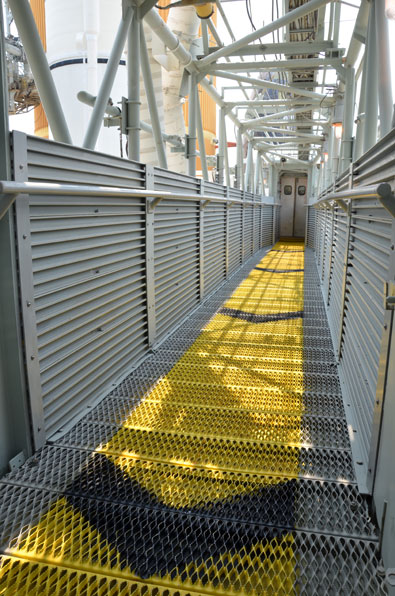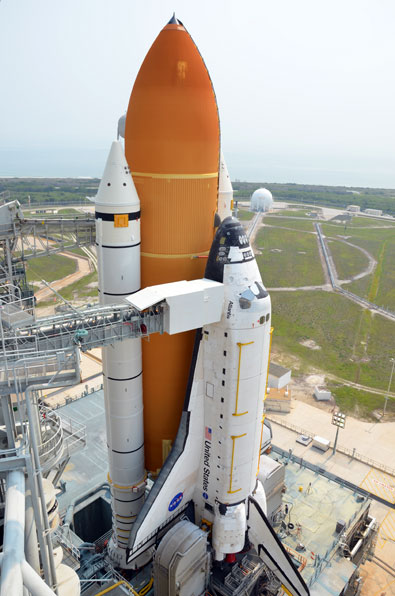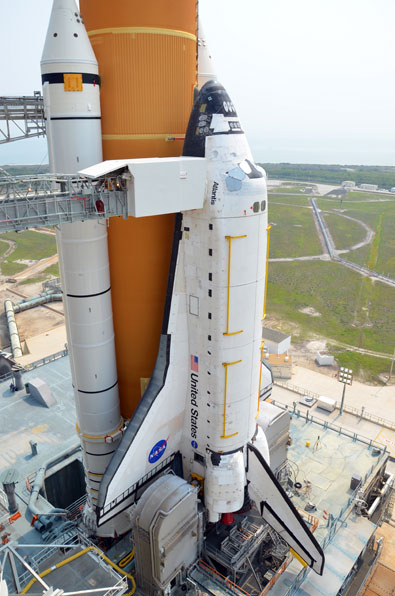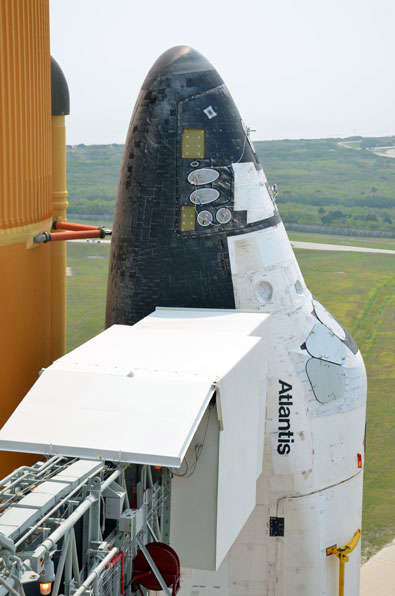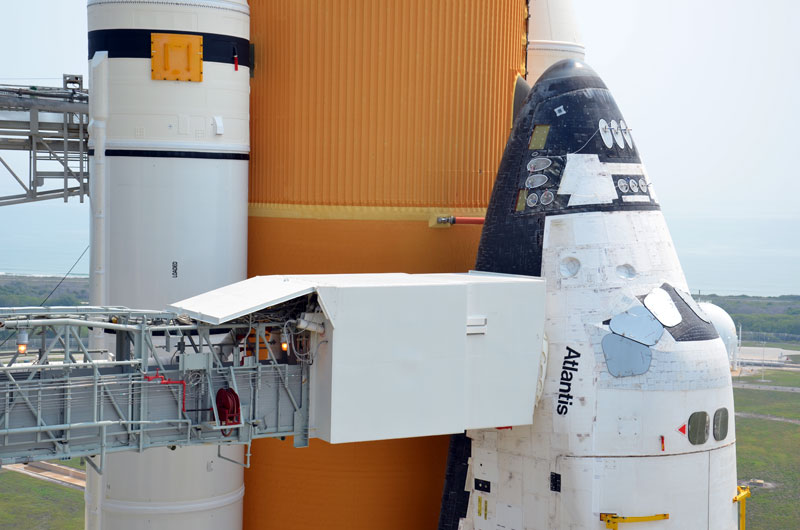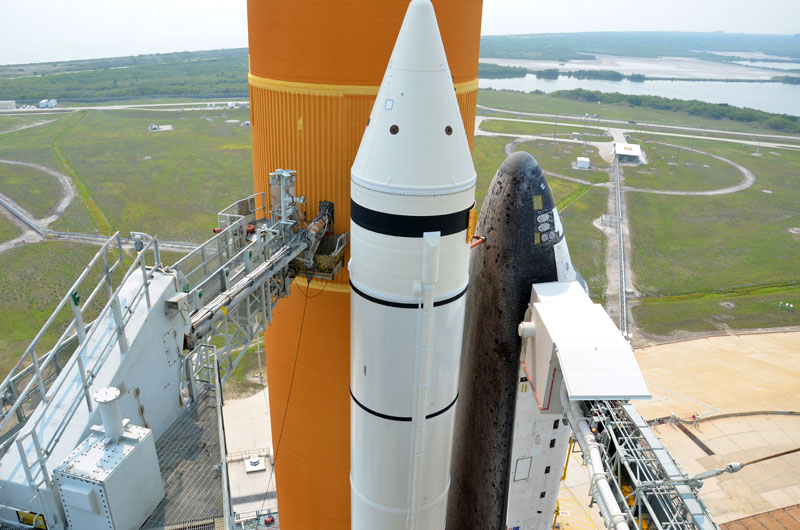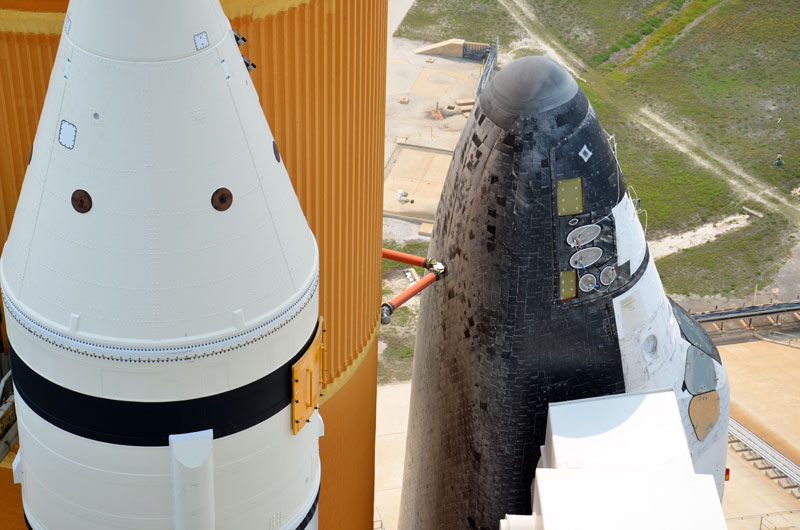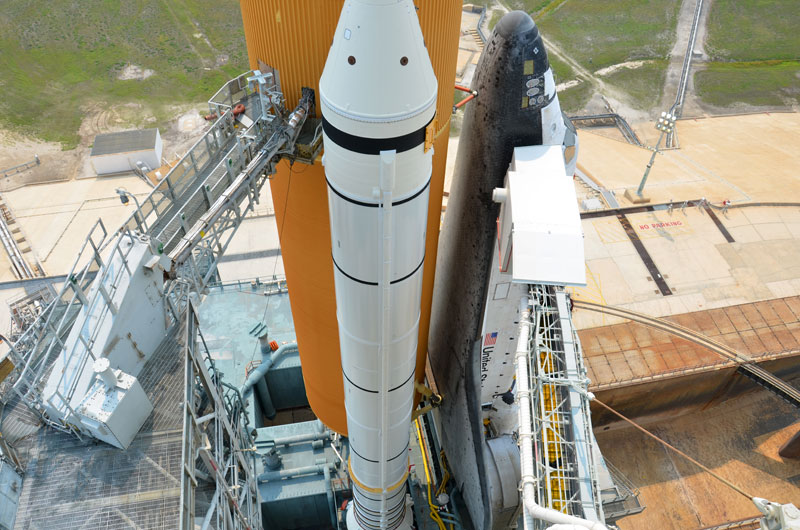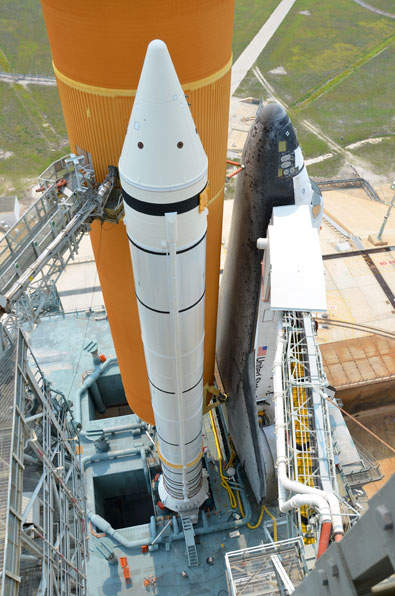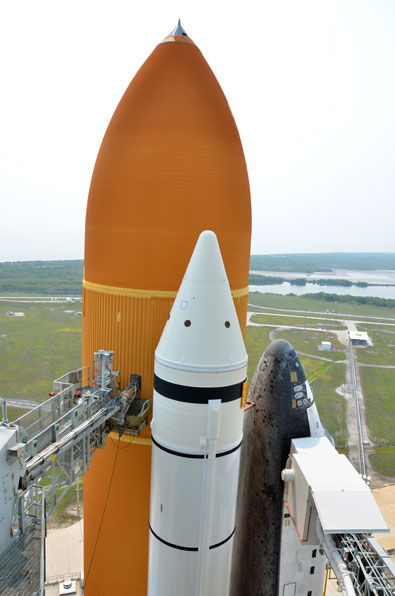 © 2023 collectSPACE.com All rights reserved.