advertisements

Photo Gallery:
Space station, shuttle pictured in historic photos
June 7, 2011

— In this series of unprecedented photos, space shuttle Endeavour is seen attached to the International Space Station (ISS) on May 23, 2011.

Captured by European Space Agency astronaut Paolo Nespoli as he and his two Earth-bound Expedition 27 crewmates Dmitry Kondratyev and Cady Coleman flew 650 feet behind the ISS on board Russia's Soyuz TMA-20 spacecraft, the station rotated 130 degrees to provide a clear view of the shuttle.

Also visible in the photos docked to the station are Russia's Soyuz TMA-21 and Progress M-10M vehicles and the European Automated Transfer Vehicle-2 named "Johannes Kepler." Together, including the station's own modules, truss and solar arrays, the photos display the more than one million pound complex in orbit.

Space shuttle Endeavour, flying its final mission and the penultimate flight for the 30-year shuttle program, delivered both the first and last U.S. station components — the Unity node in 1998 and the Alpha Magnetic Spectrometer on this mission.



Photos: NASA / ESA/Paolo Nespoli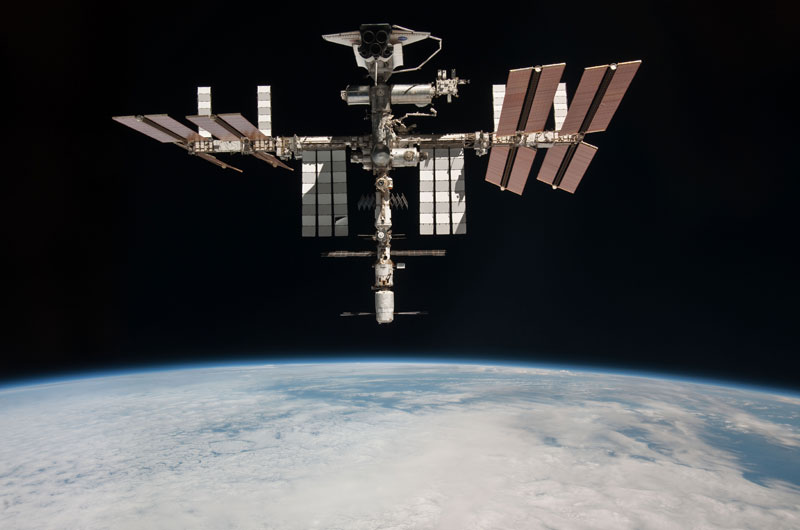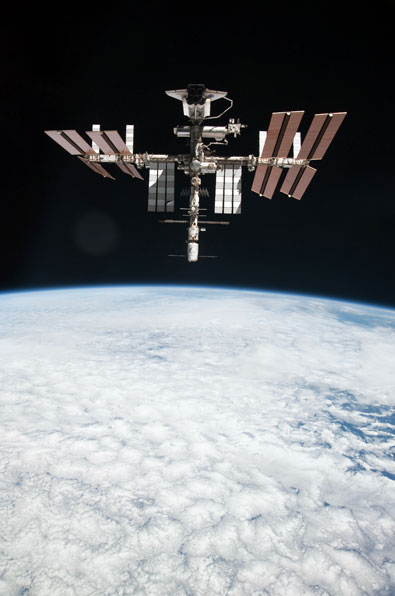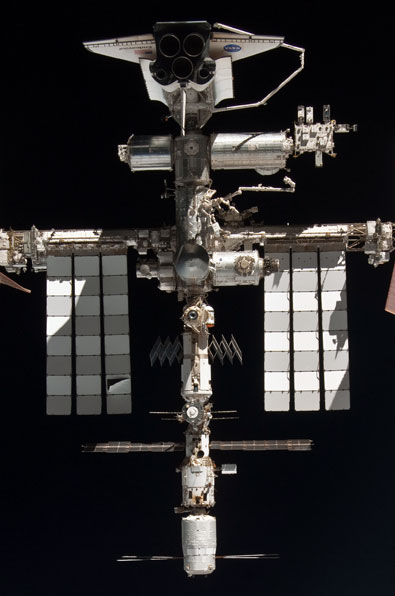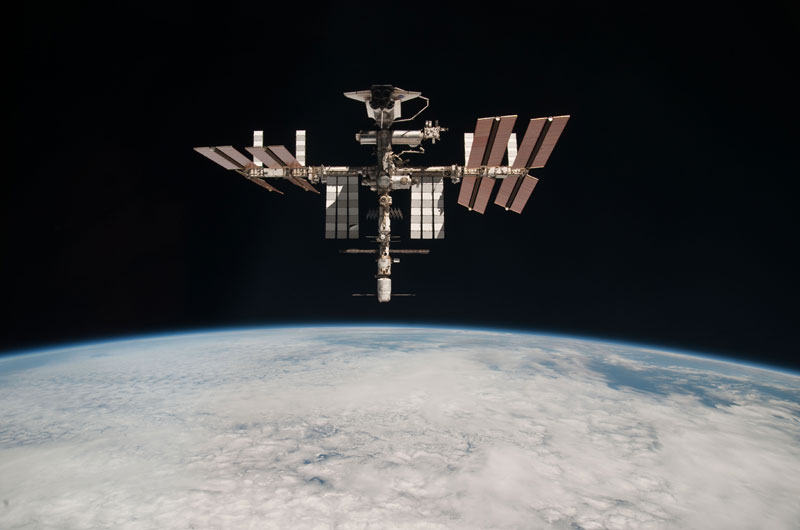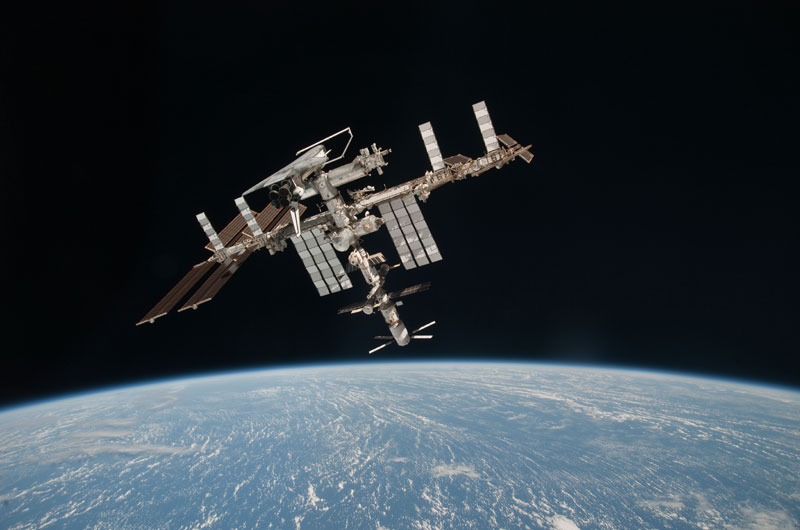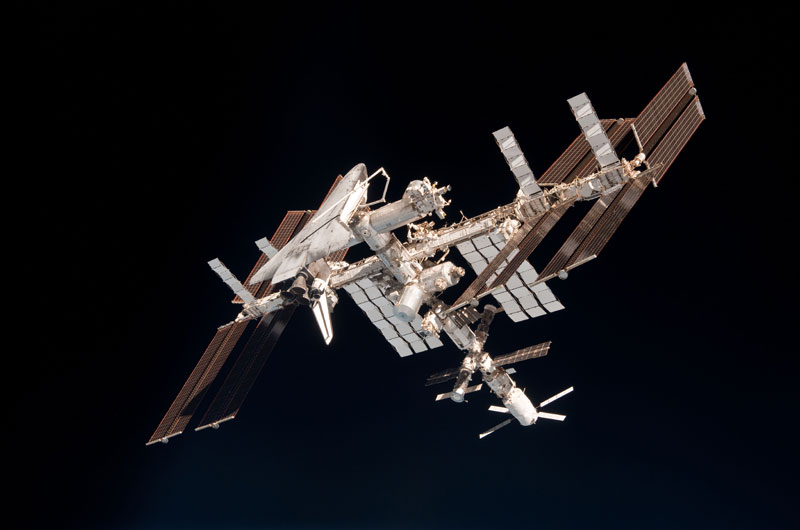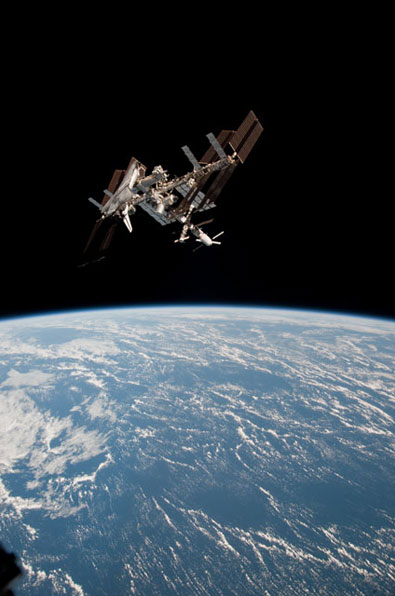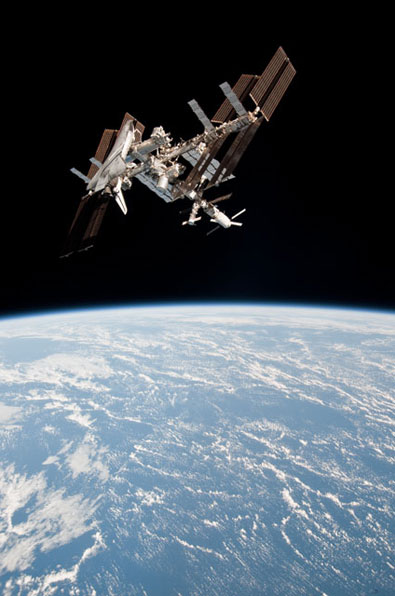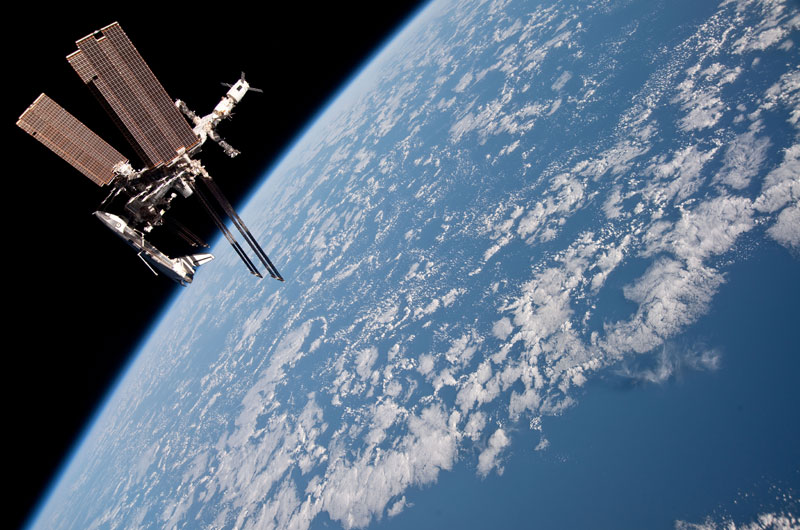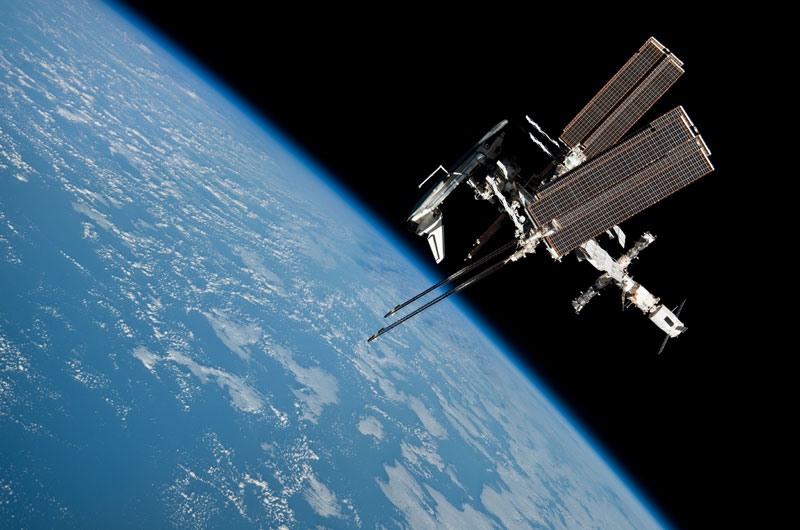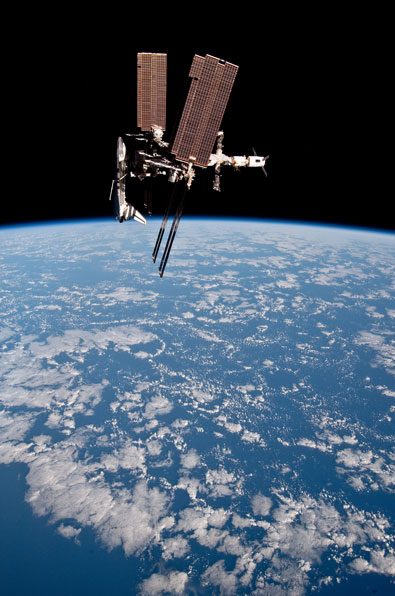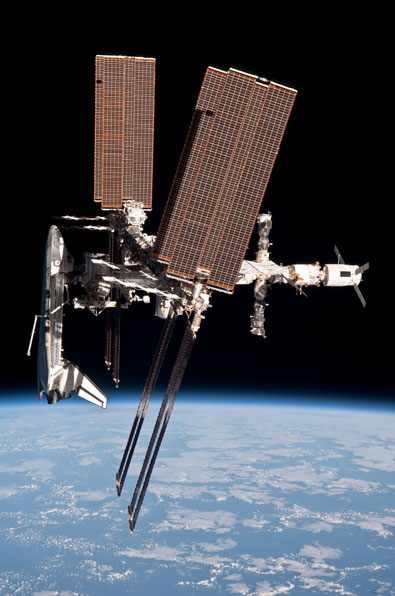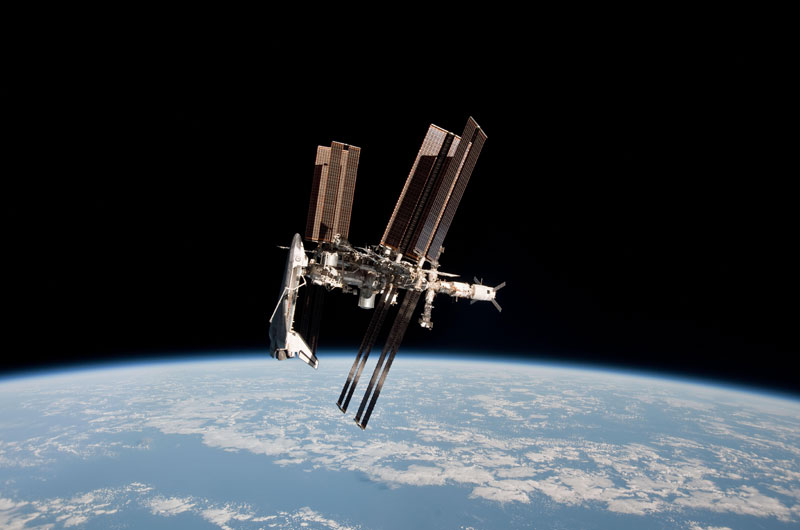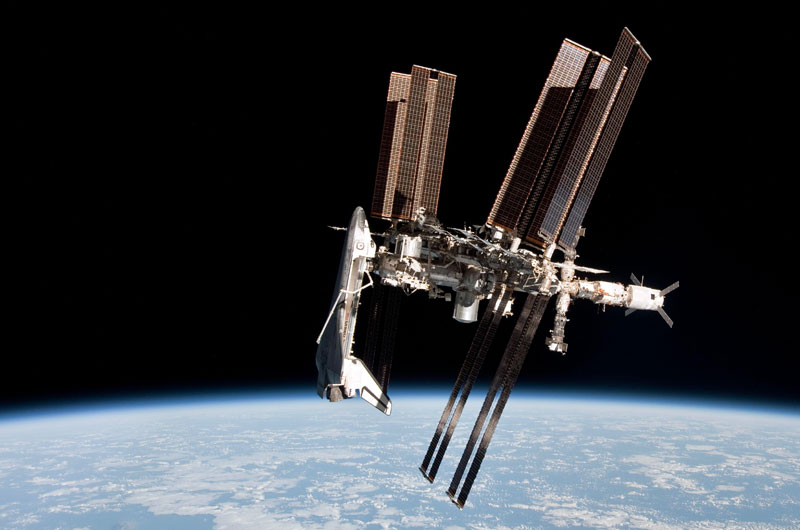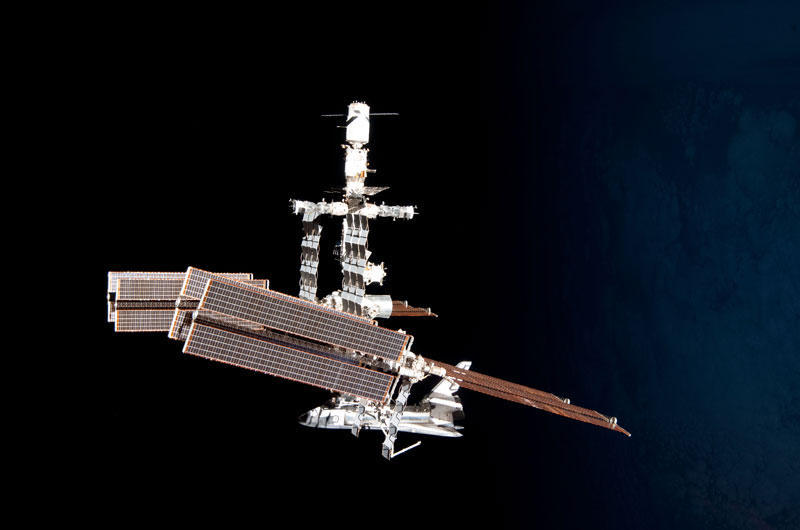 © 2022 collectSPACE.com All rights reserved.