Astronaut Robertson dies after plane crash

May 25, 2001 — Astronaut Patricia Hilliard Robertson, 38, passed away Thursday evening as a result of injuries from a private plane accident earlier this week.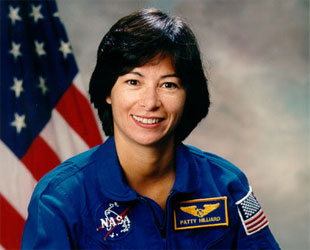 According to The Associated Press, Robertson and her co-pilot Roy Adams were practicing landing and takeoff maneuvers on May 22, when their plane plumented to the ground. A witness described the two as being on fire as they exited the aircraft.

The same witness reportedly used a fire extinguisher to douse Robertson and Adams, who were both alert and talking. The two were reported to have suffered second- and third-degree burns on more than 90% of their bodies.

In a NASA statement issued Wednesday afternoon, the space agency reported Robertson and Adams were transported to Memorial Hermann Hospital in Houston, Texas, where Adams was reported in critical condition.

Robertson was a member of the astronaut class of 1998. She was most recently assigned to act as crew support for Expedition Two currently on-board the International Space Station. While awaiting a spaceflight assignment, she served as an interface between the Mission Control Flight Control Team and the Astronaut Office on issues related to the Expedition Two crew and, along with other astronauts, coordinated activities from the ground for the two astronauts and one cosmonaut in space.

She joined NASA's Flight Medicine Clinic at the Johnson Space Center in 1997 before being named an astronaut. In addition to being a medical doctor, Robertson was a multiengine=rated flight instructor with more than 1,500 hours of flight time.
back to News



© 2018 collectSPACE.com All rights reserved.
Questions? E-mail contact@collectspace.com