advertisements

Photo Gallery: NASA's first Mission Control demolished
At Cape Canaveral Air Force Station in Florida, the deconstruction of NASA's first Mission Control building, the Mercury Control Center (MCC) began April 28, 2010.

The original structure, erected between 1956 and 1958, was last modified in 1963. According to NASA, the MCC succumbed "to the two worst enemies of structures along the space coast — time and salt air — necessitating that it be demolished as a safety measure."

Although listed on the National Register of Historic Places, repairs to the 50 year old building were estimated in 2006 to be too costly for the space agency. To just replace its crumbling, asbestos-laden ceiling would have cost $1 million; to return the Control Center to its original state would have needed $5 million. The decision was therefore made to have it demolished and move its consoles and equipment to a nearby museum display (see photographs below).

The facility served as the mission control for all Project Mercury missions — the United States' first manned space program, including the flights of first American astronaut Alan Shepard and first-in-orbit John Glenn — as well as the first three flights of the Gemini Program. From 1961 through 1963, the center, which layout was developed by flight director Eugene Kranz and first led by Chris Kraft, housed the flight controllers whose duty it was to monitor and support the missions after liftoff and follow them through until splashdown. Additionally, the MCC supported vehicle checkout, spacecraft tracking and astronaut training.

With the launch of Gemini IV in 1965, Mission Control moved to where it remains to this day, Houston, Texas, leaving the original facility to serve for launch control and as a tracking station until the Launch Control Center (LCC) at Kennedy Space Center replaced it during the Apollo lunar landing program.



Photo credits: NASA/Jack Pfaller/Dimitri Gerondidakis / RetroSpaceImages.com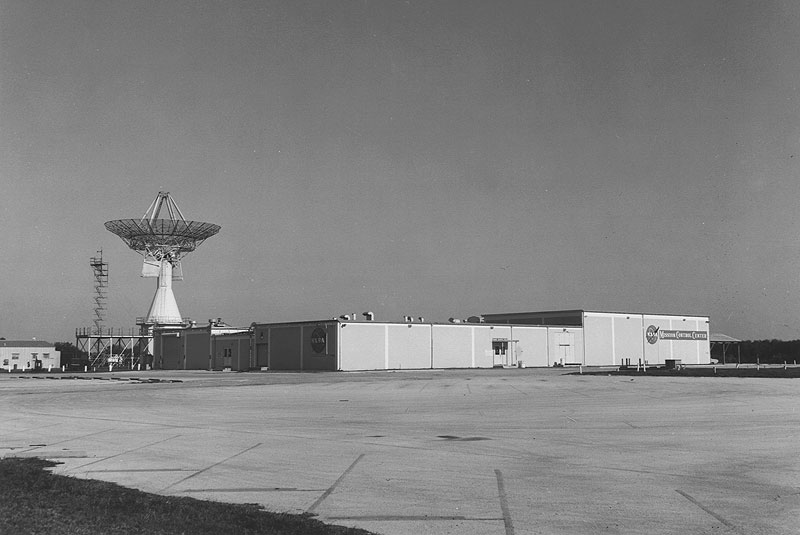 Above and below: Mercury Mission Control (MCC) as it appeared back in 1968 and on April 28, 2010, just before demolition began.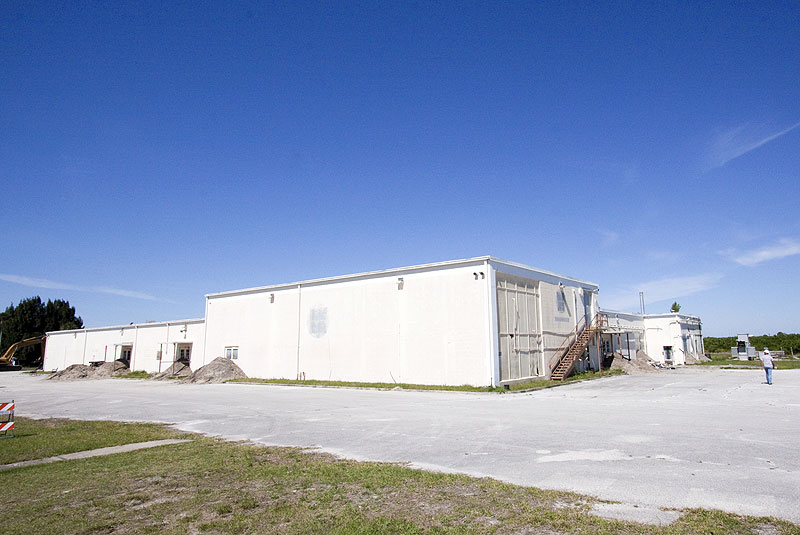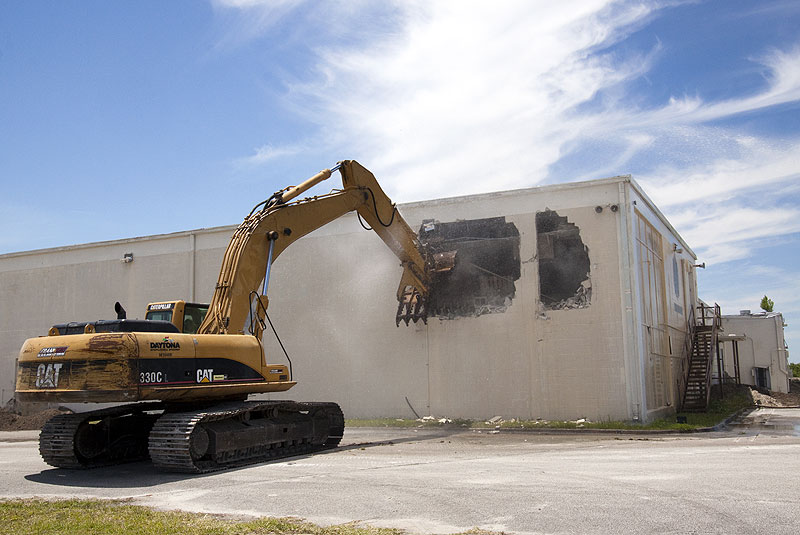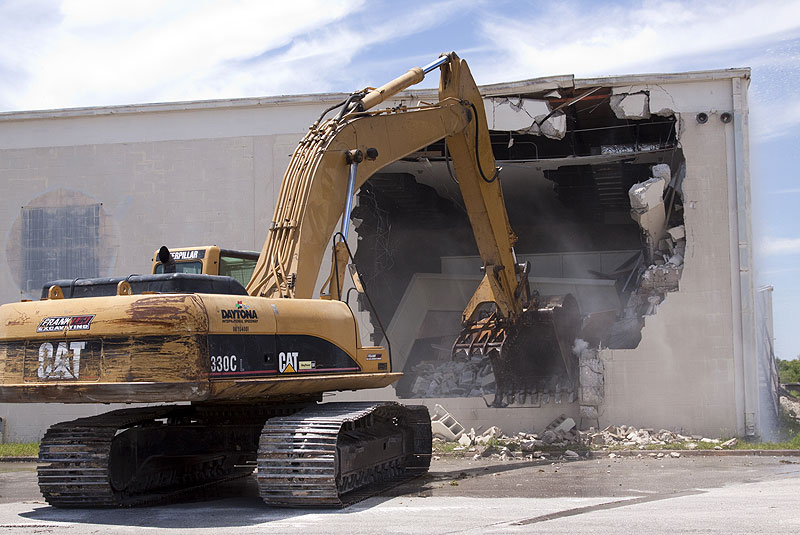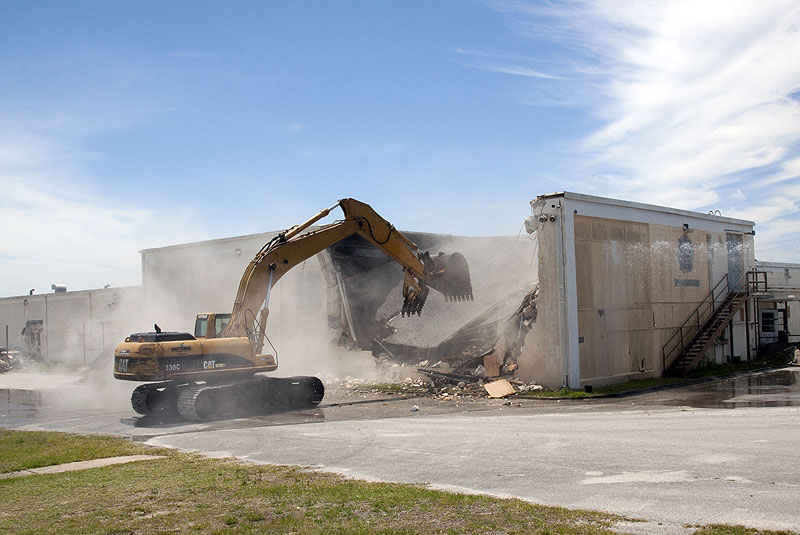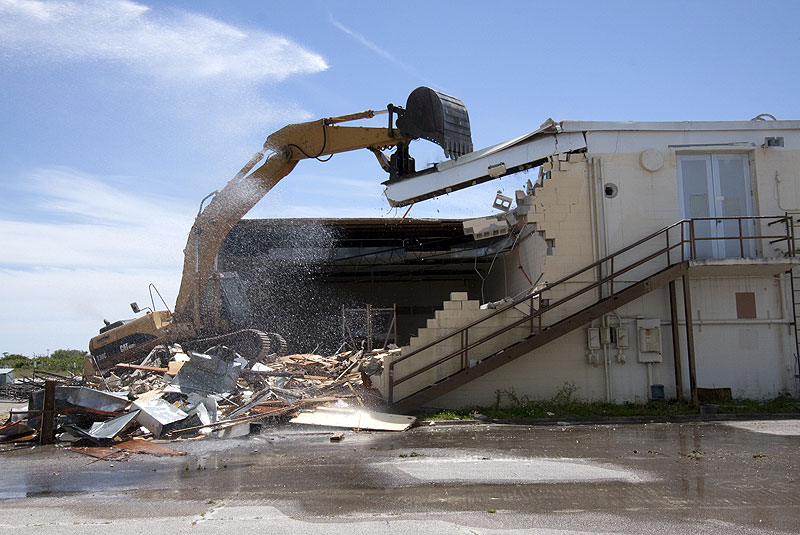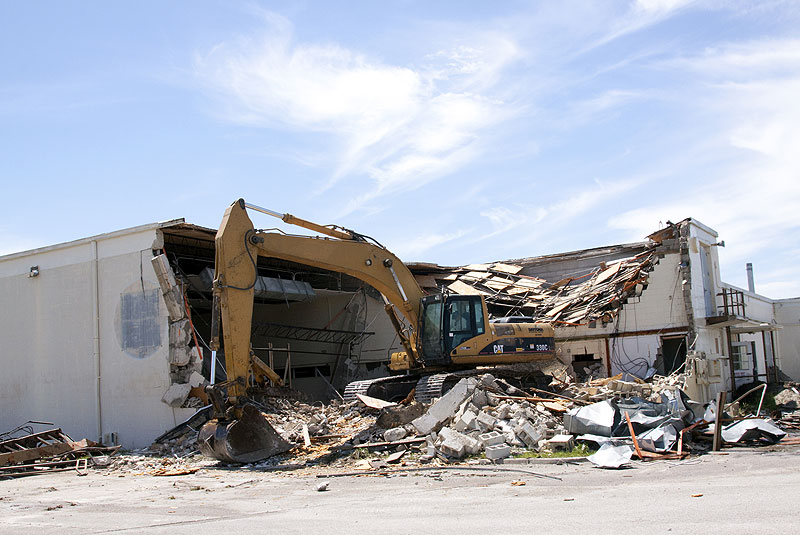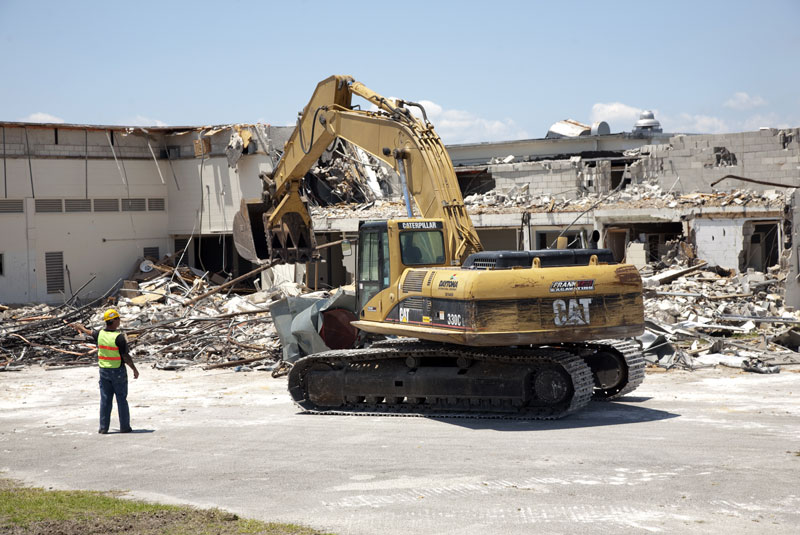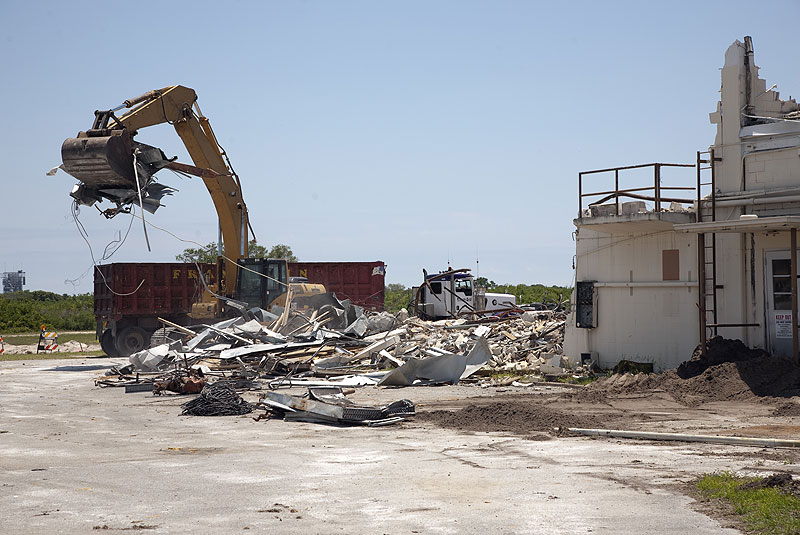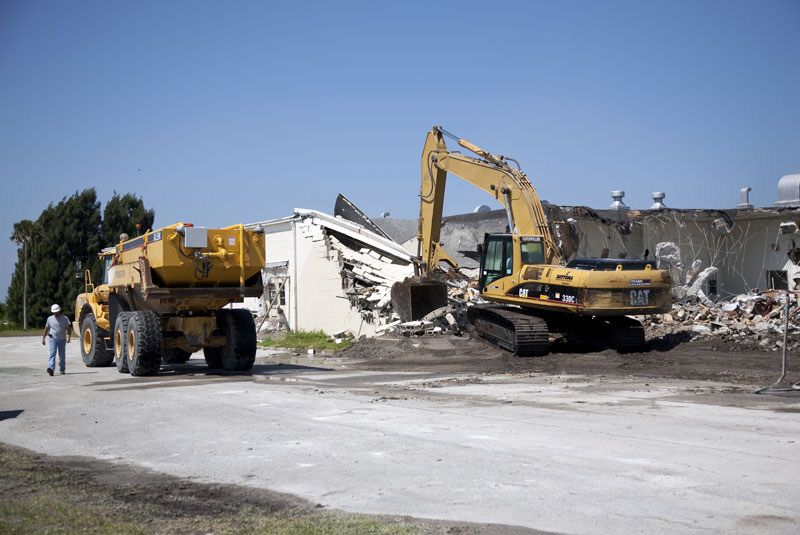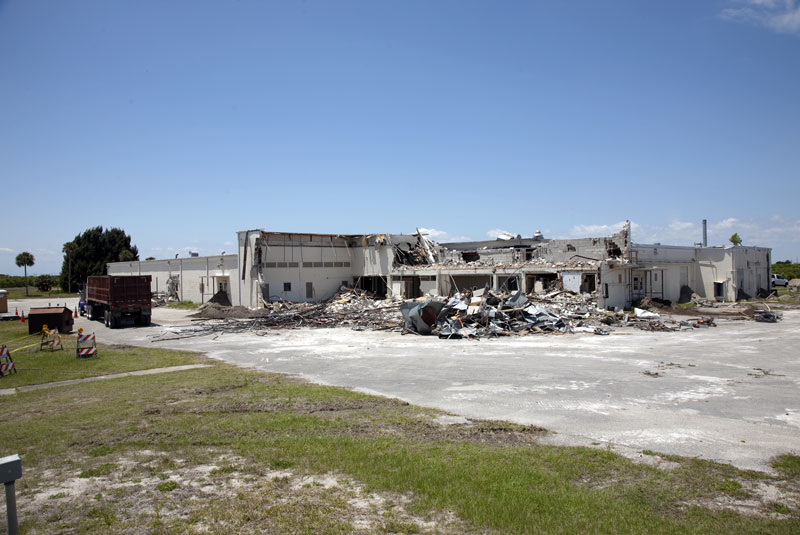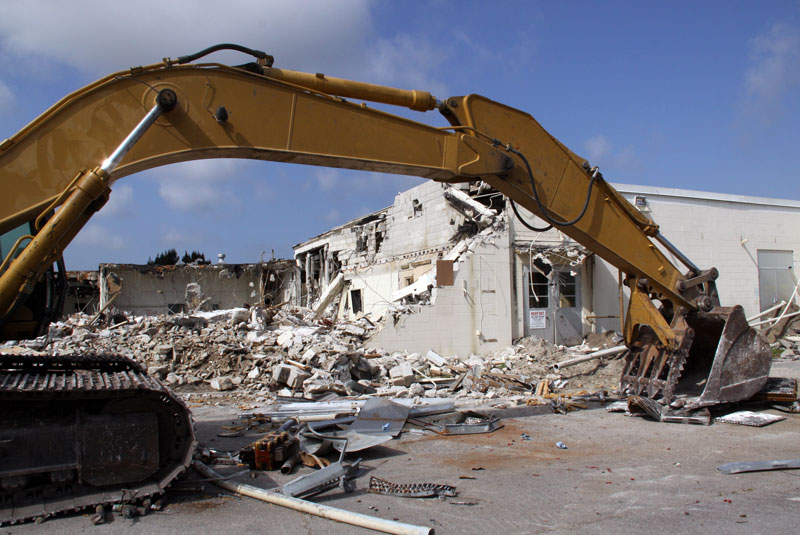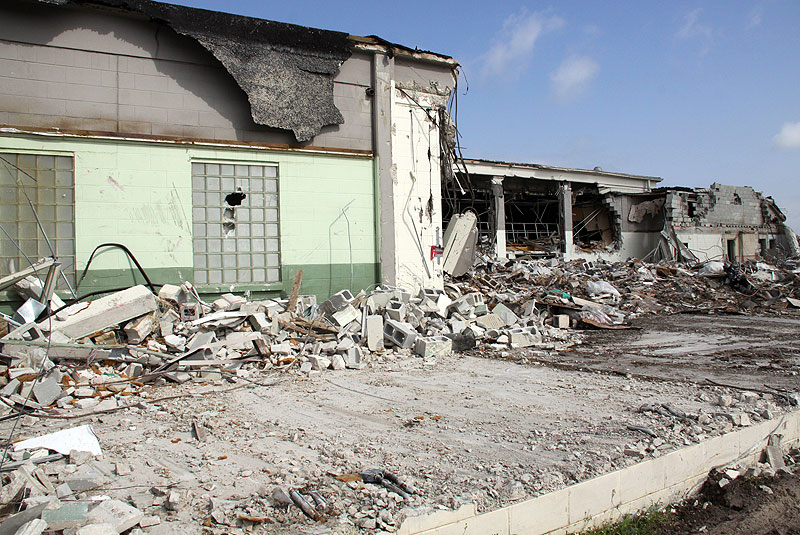 Below: In 1999, much of the equipment and furnishings from inside the flight control area was moved to Kennedy Space Center's Visitor Complex and currently is on display in the Early Space Exploration gallery.
Photo credit: RetroSpaceImages.com / NASA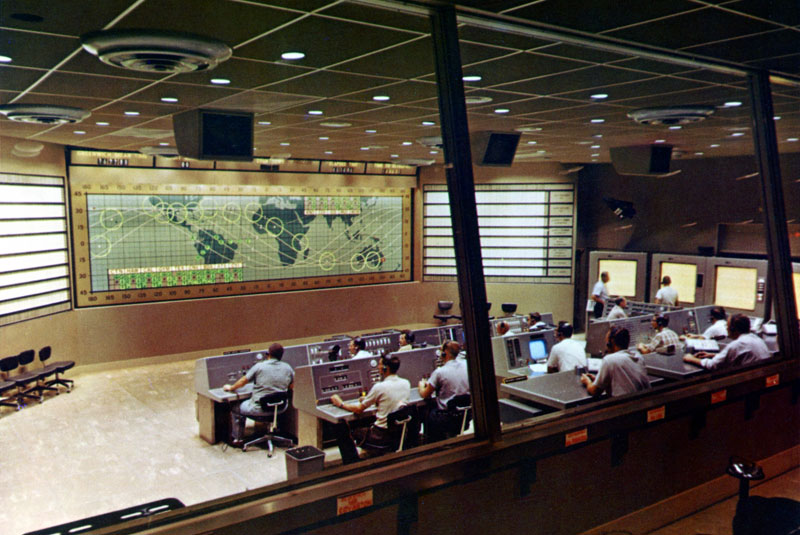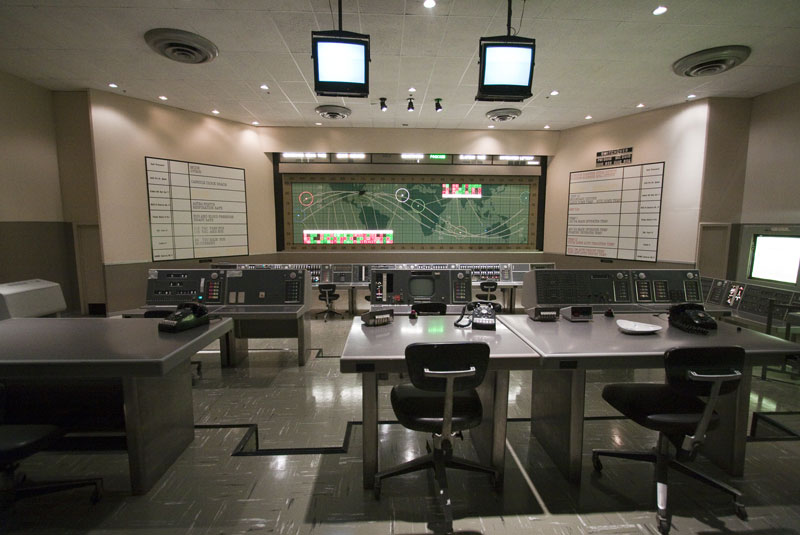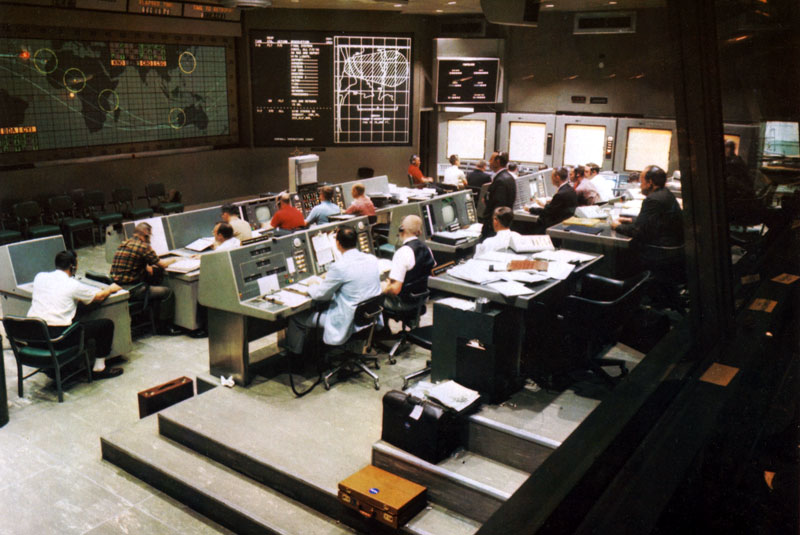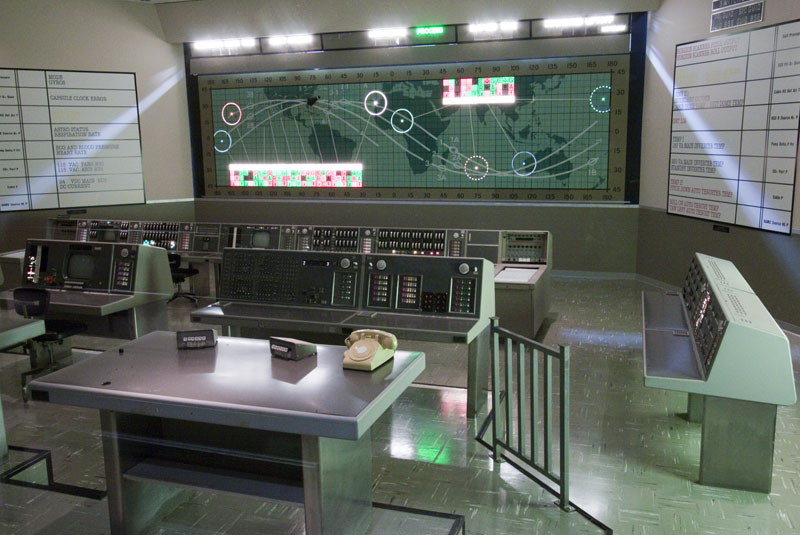 © 2023 collectSPACE.com All rights reserved.