advertisements

Final wheels stop: Space shuttle Discovery enters the Smithsonian
Photos credit: collectSPACE / Ben Cooper / Michael Grabois / Robert Z. Pearlman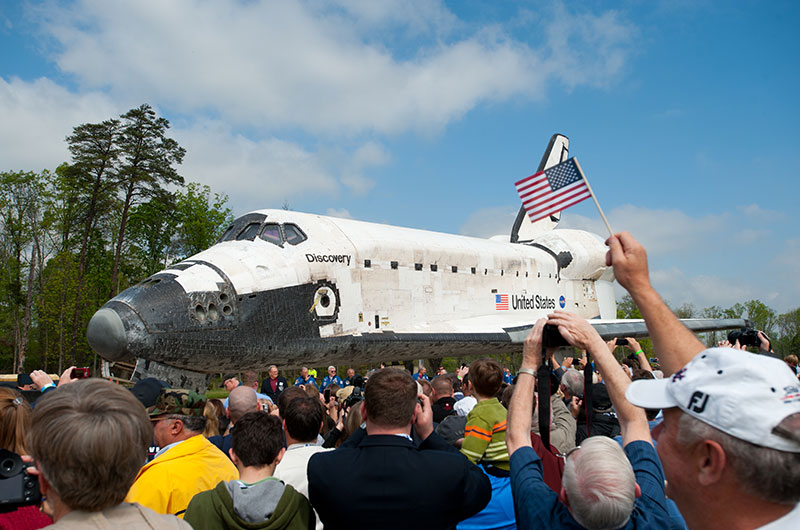 Rolling in from the adjacent Washington Dulles International Airport where it landed atop NASA's Shuttle Carrier Aircraft on Monday (April 17), space shuttle Discovery received a heroes welcome. An estimated 10,000 people turned out for the orbiter's arrival at the National Air and Space Museum's Steven F. Udvar-Hazy Center in Chantilly, Virginia.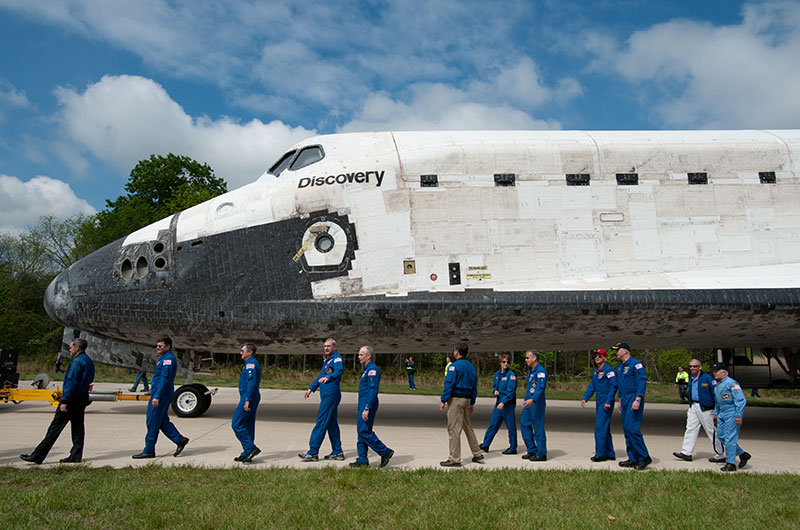 Discovery's arrival was accompanied by a parade of nearly 30 of its former astronaut crewmates, including 17 of its mission commanders.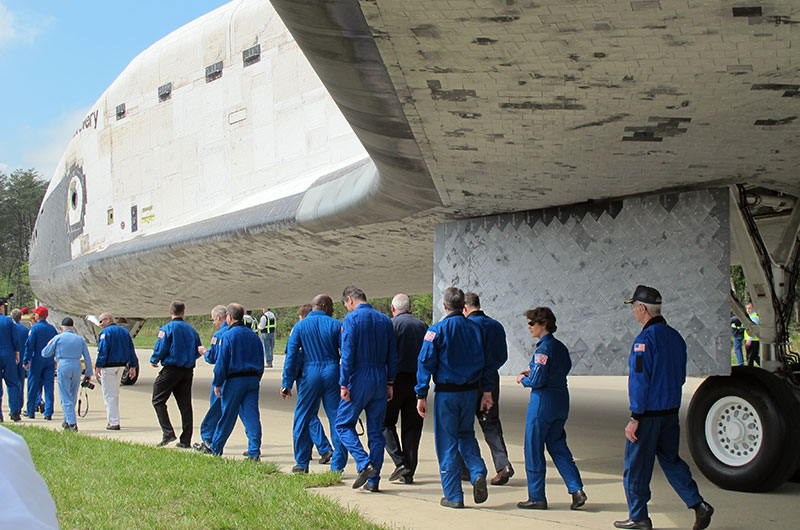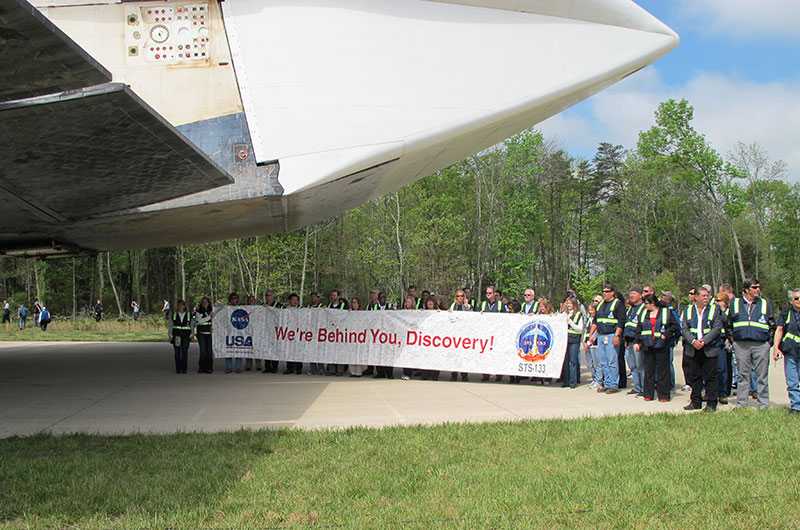 Also accompanying Discovery, were United Space Alliance (USA) workers who oversaw the orbiter's delivery to the Smithsonian.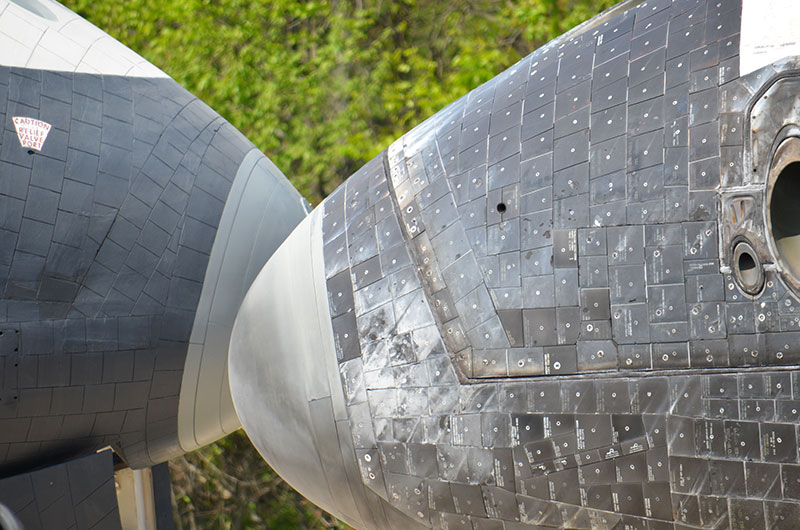 Before entering the museum, Discovery was parked nose to nose with the prototype shuttle Enterprise. The side-by-side display revealed the stark differences between Enterprise's simulated outer heat shield and Discovery's space-flown thermal protection system.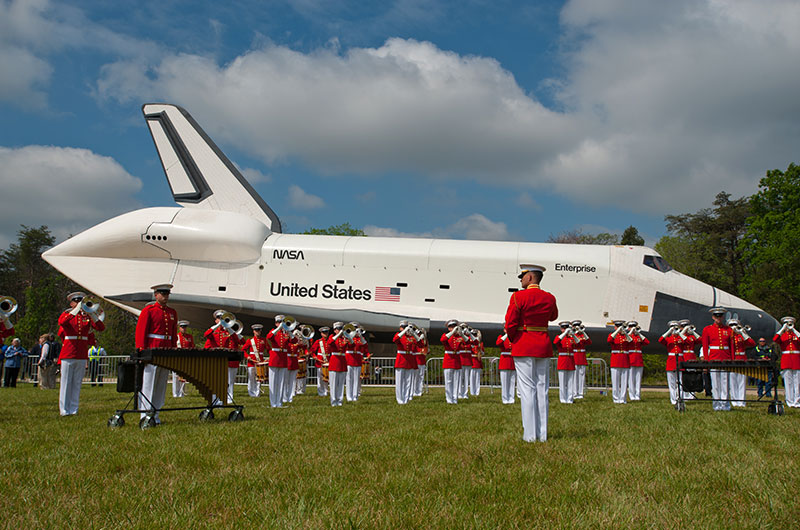 The United States' Marine Corps Band provided a patriotic musical accompaniment for space shuttle Discovery's arrival ceremony.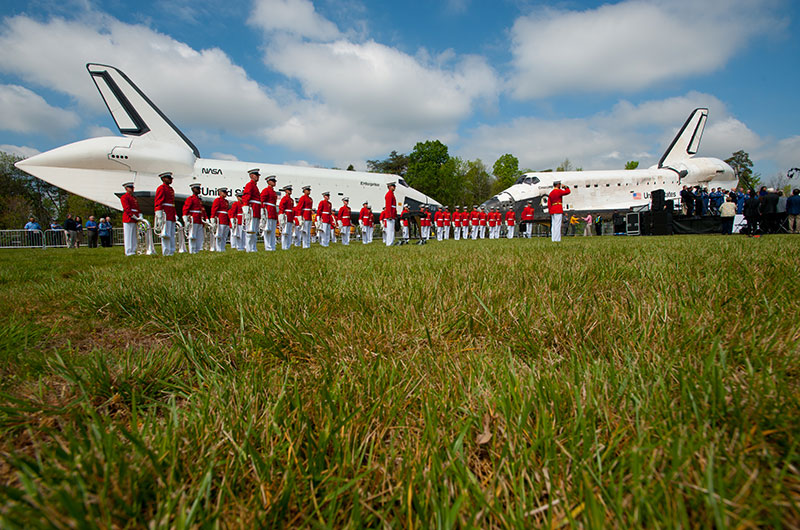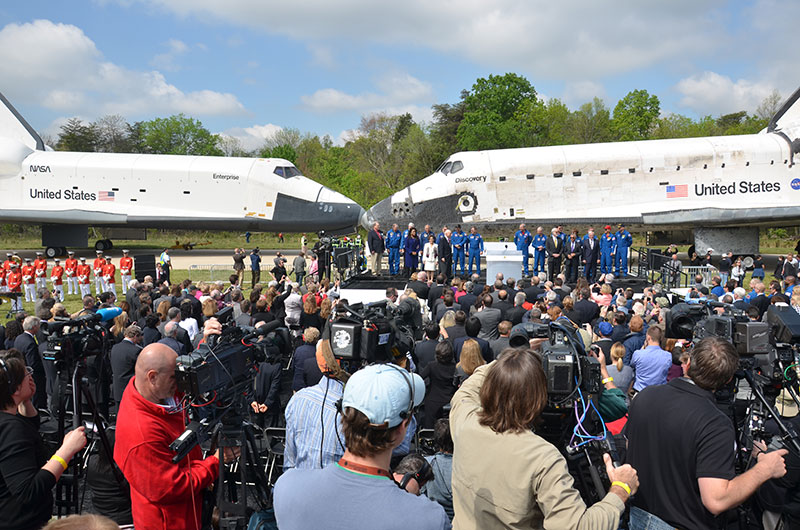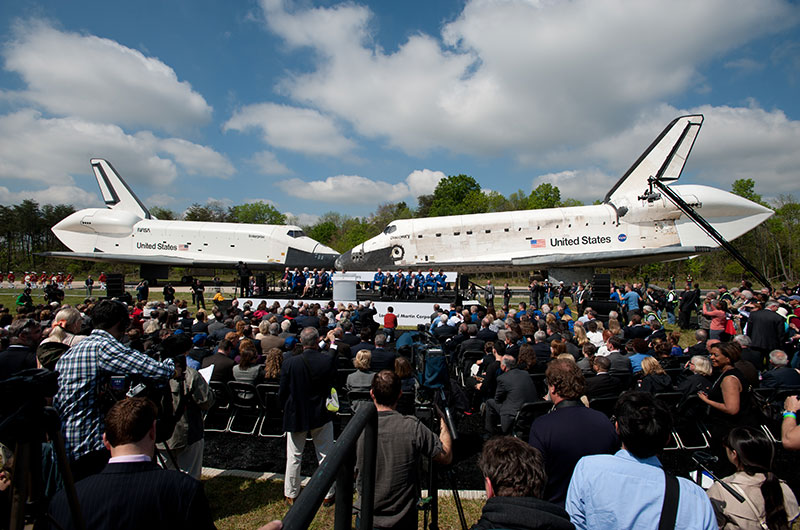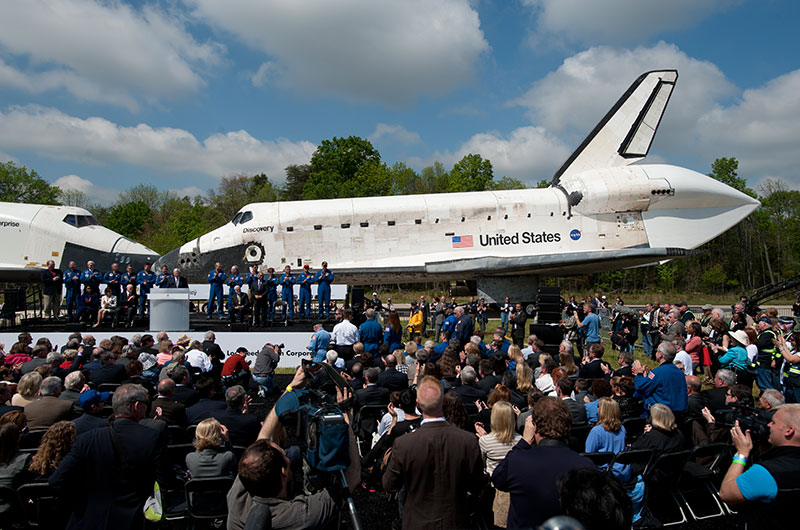 Related article: Final wheels stop: Space shuttle Discovery enters the Smithsonian

© 2018 collectSPACE.com All rights reserved.