advertisements

Space shuttle Discovery lands in Washington for Smithsonian display
Photos credit: collectSPACE / Ben Cooper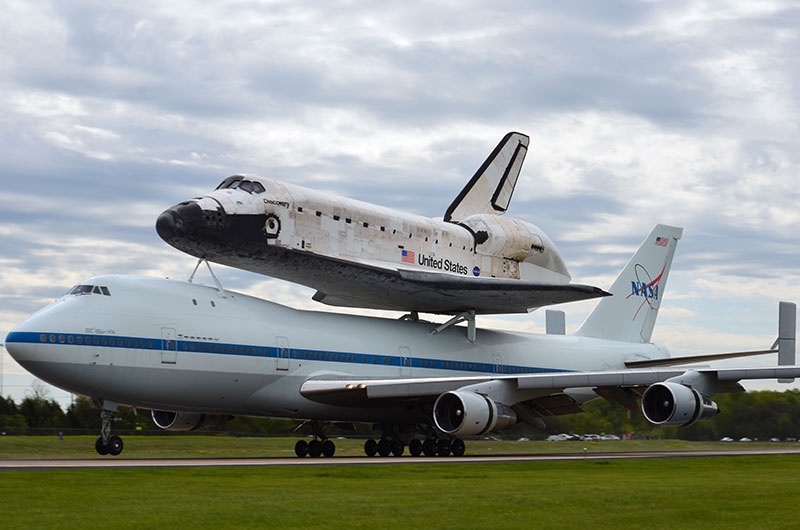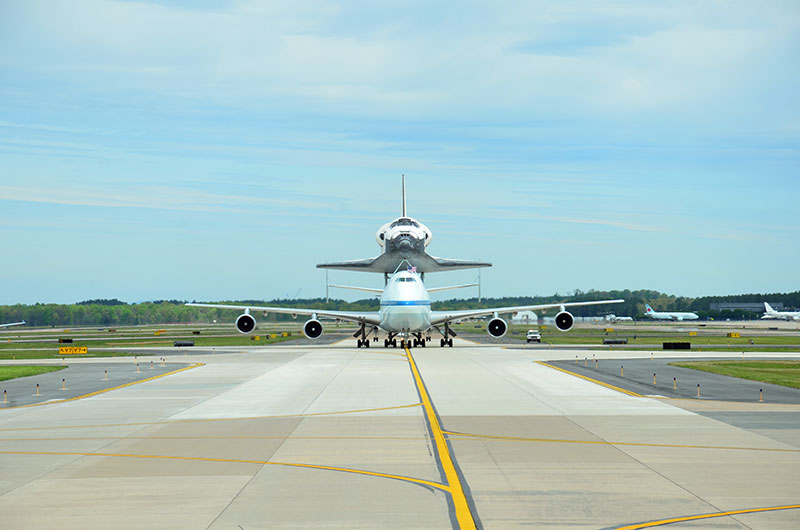 After landing at Washington Dulles International Airport, space shuttle Discovery, still atop NASA's Shuttle Carrier Aircraft, taxied to an apron where it will be off-loaded from the jumbo jet by two large cranes.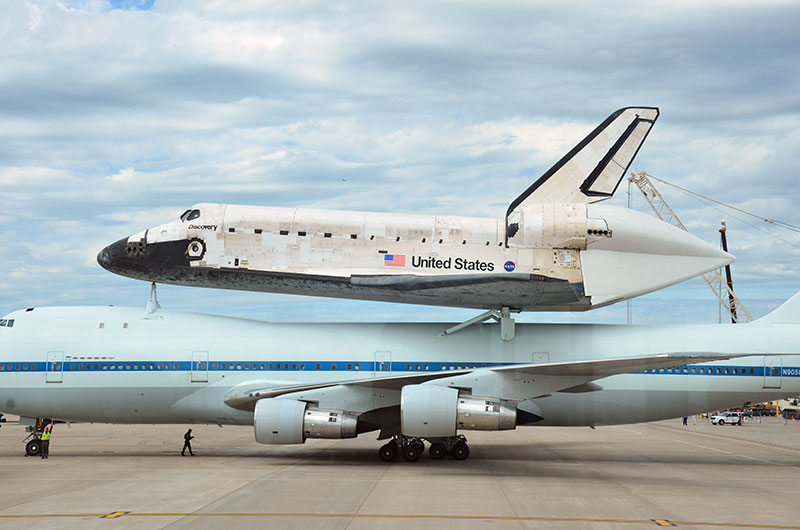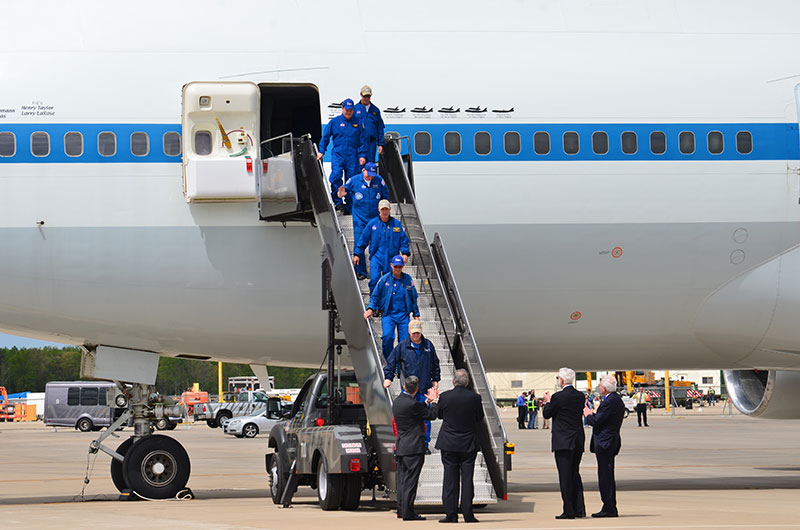 NASA's Shuttle Carrier Aircraft crew, led by Chief Pilot Jeff Moultrie, were greeted at Dulles by NASA deputy administrator Lori Garver, Secretary of Transportation Ray LaHood, Secretary of the Smithsonian Wayne Clough and National Air and Space Museum director Gen. John R. "Jack" Dailey.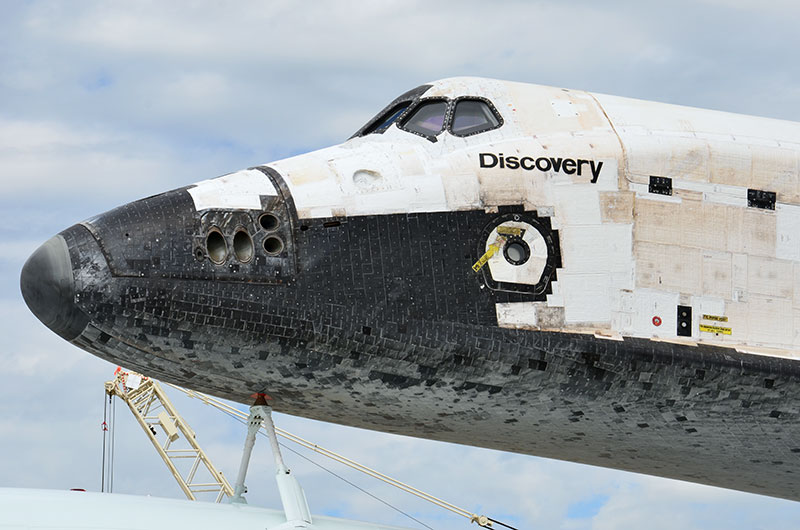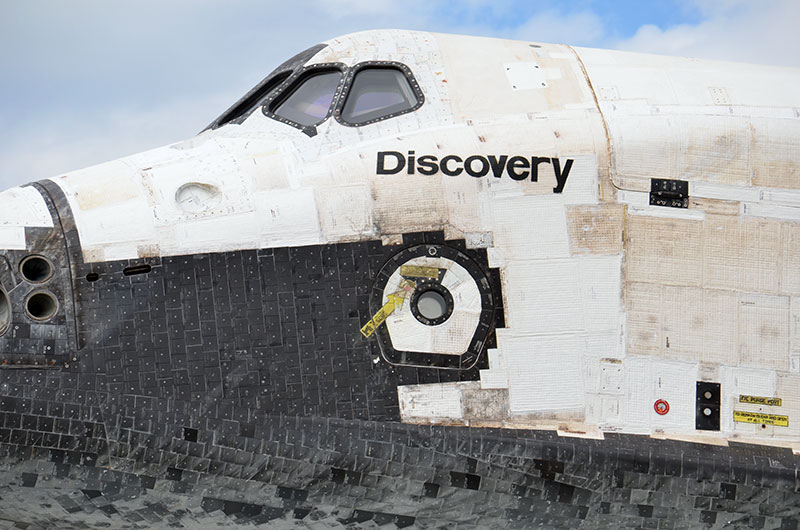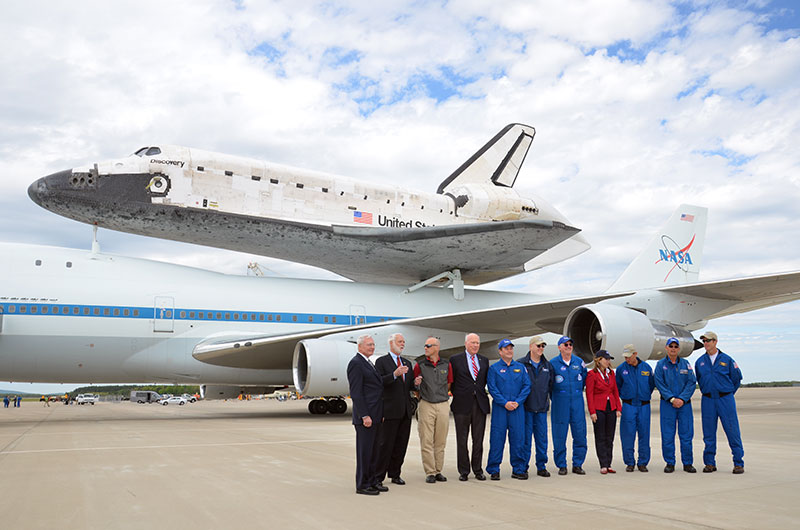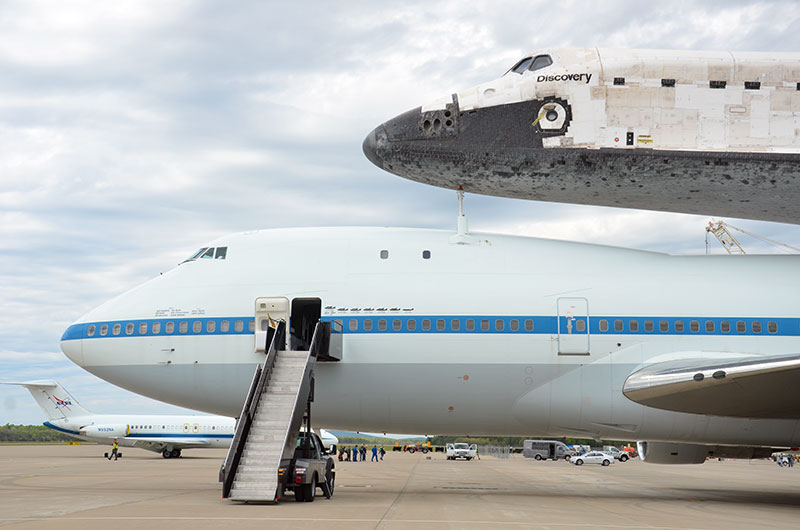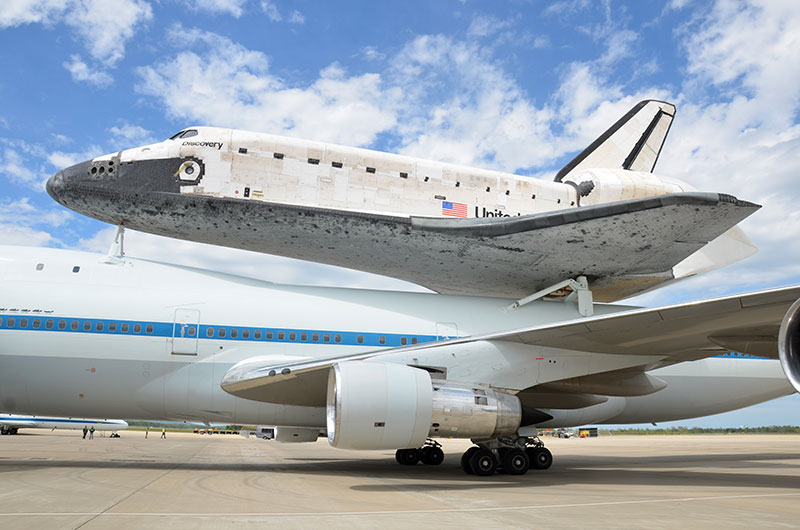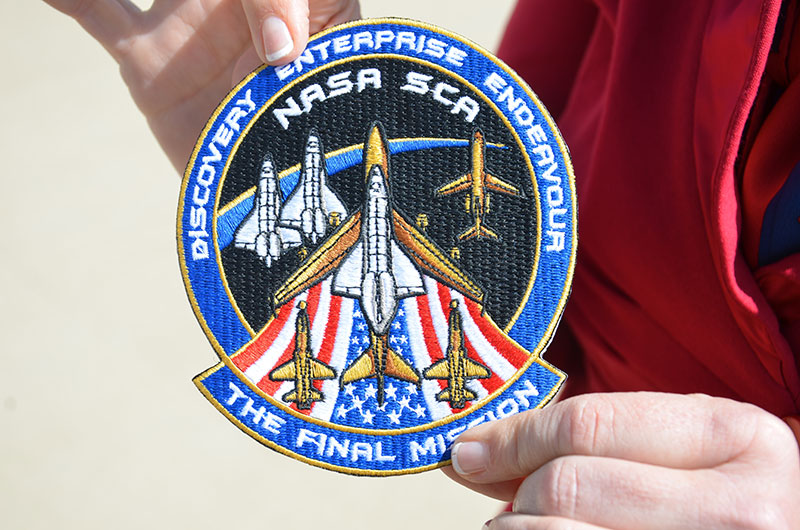 Related article: Space shuttle Discovery lands in Washington for Smithsonian display

© 2023 collectSPACE.com All rights reserved.