advertisements

Space shuttle Discovery takes off on final flight to the Smithsonian
Photos credit: collectSPACE / Ben Cooper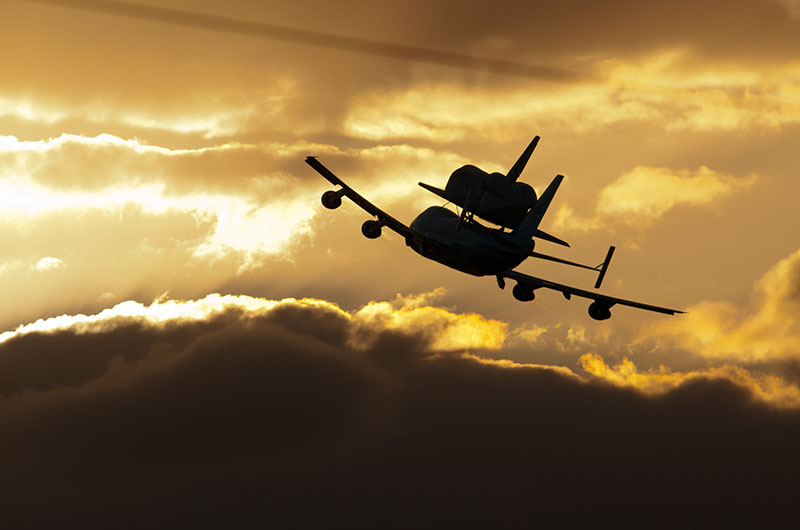 Space shuttle Discovery, mounted atop NASA's Shuttle Carrier Aircraft, flies into the sunrise above Kennedy Space Center in Florida on April 17, 2012. The ferry flight, destined for Washington, D.C., marked the final departure for Discovery from its home for three decades.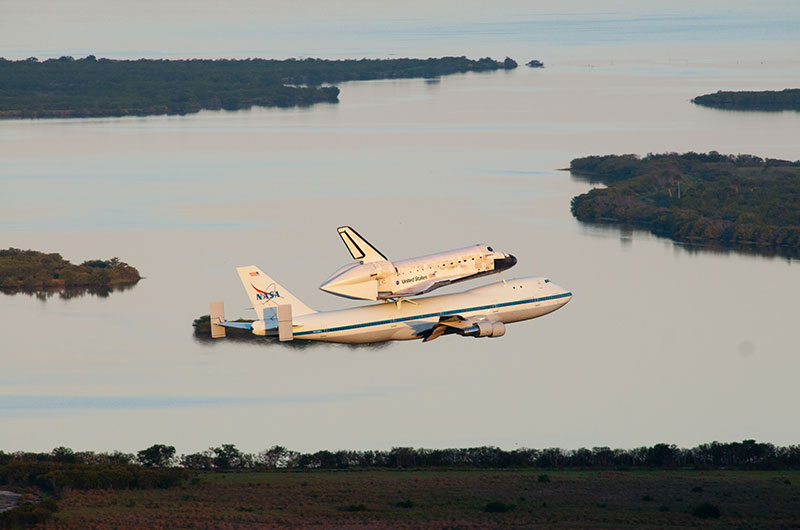 Discovery and the Shuttle Carrier Aircraft departed Kennedy Space Center's Shuttle Landing Facility, the same runway where the shuttle last landed from space on March 9, 2011.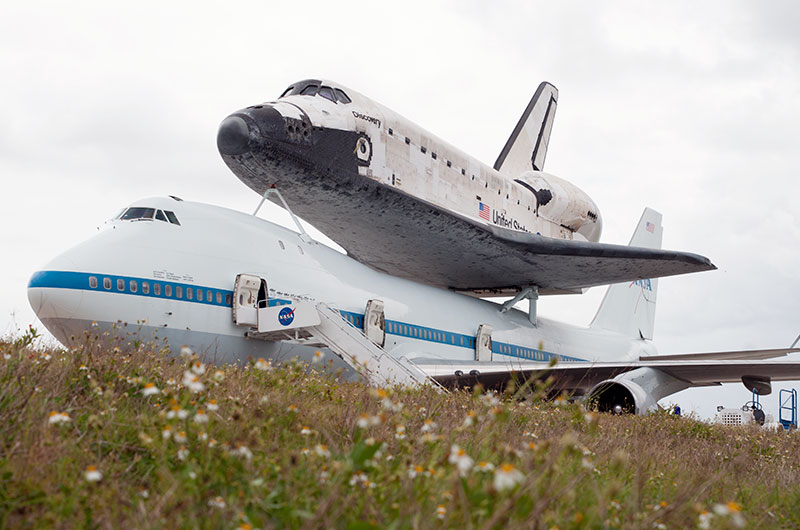 Discovery, mated atop NASA's modified Boeing 747 Shuttle Carrier Aircraft, seen ready for its final ferry flight, on April 16, 2012.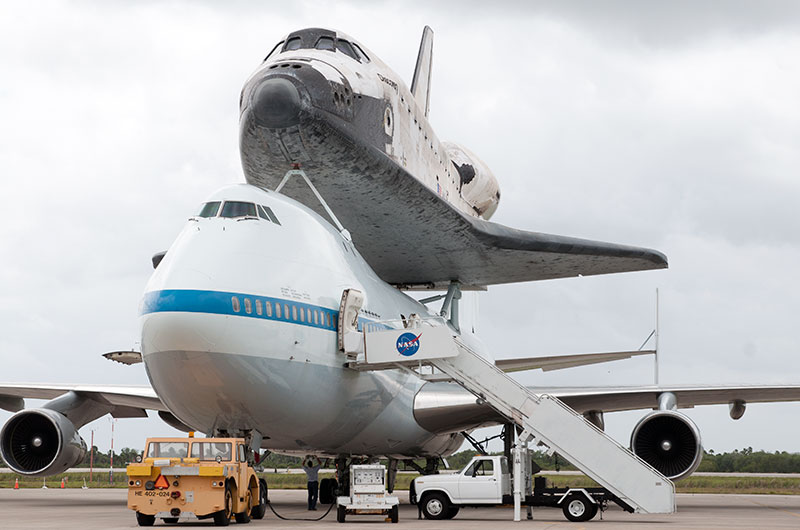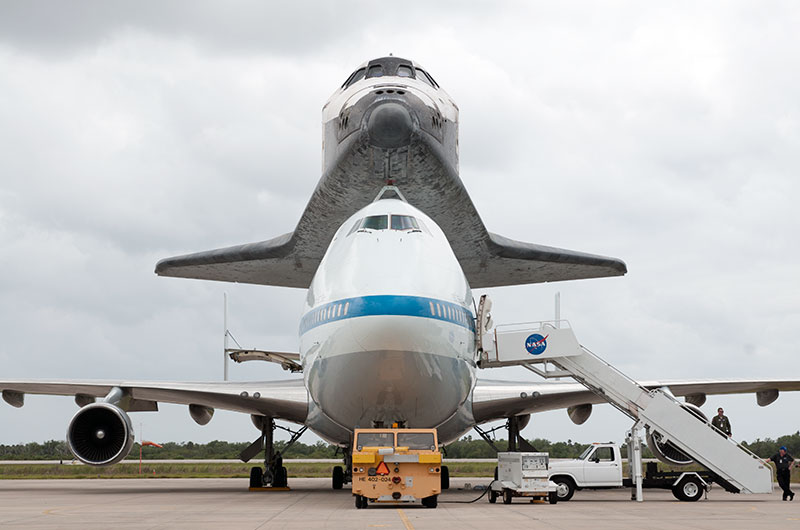 Related article: Space shuttle Discovery takes off on final flight to the Smithsonian

© 2023 collectSPACE.com All rights reserved.