advertisements

Now boarding: Inside NASA's Boeing 747 Shuttle Carrier Aircraft
Photos credit: collectSPACE/Robert Z. Pearlman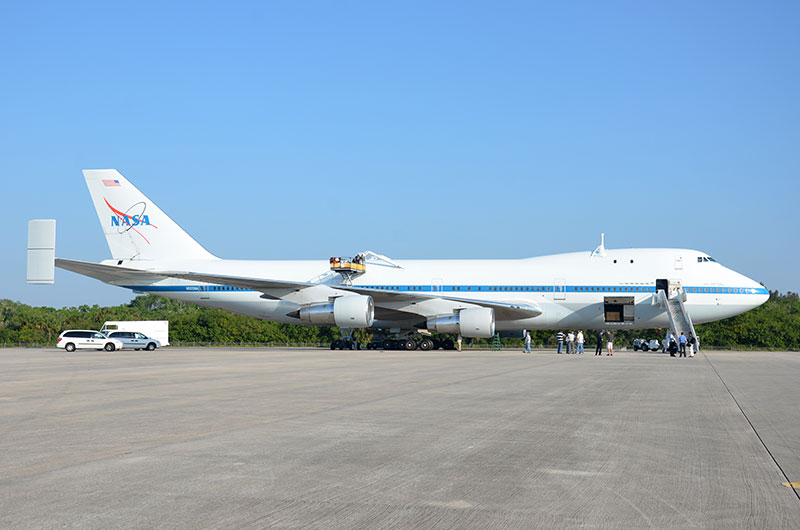 A modified Boeing 747-100, NASA 905 (N905NA) is 231 feet, 10 inches long; 63 feet, 5 inches high (from the top of the vertical stabilizer) and has a wingspan of 195 feet and 8 inches. It weighs (without an orbiter) 318,053 pounds.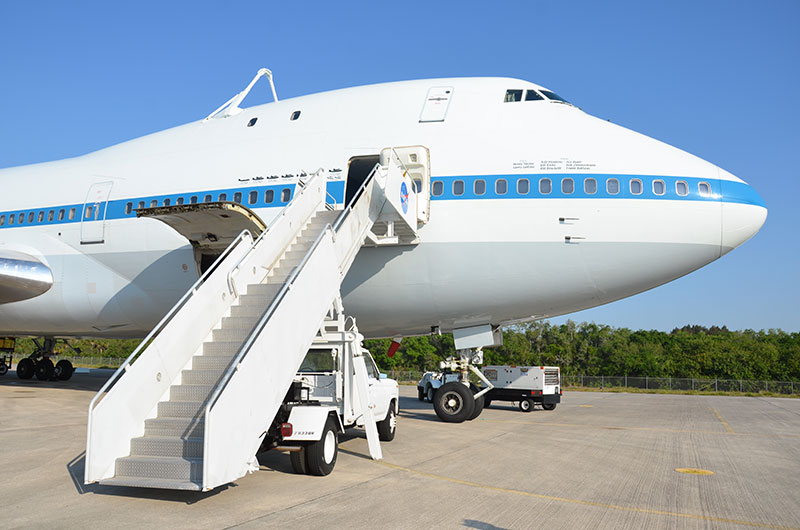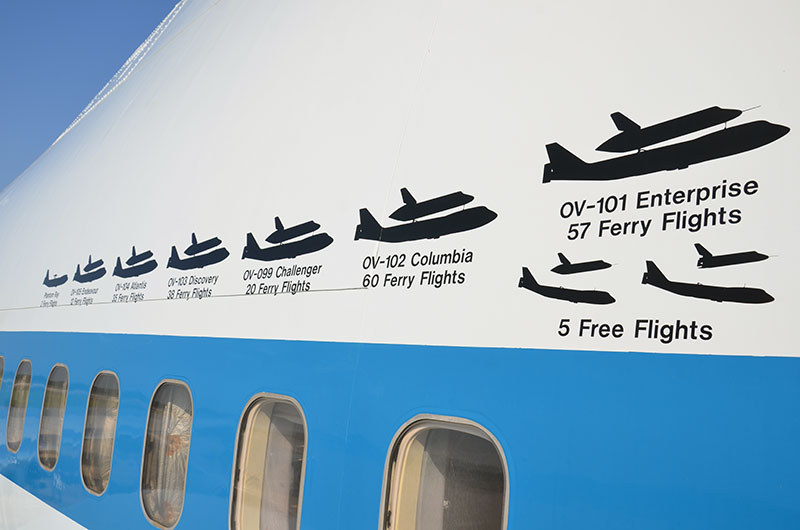 The logos above the main deck windows on NASA 905 provide a visual history of all of the shuttle ferry missions flown by that aircraft, beginning with the approach and landing tests in 1977 and including the upcoming ferry flights of the shuttles Discovery, Enterprise and Endeavour from the Kennedy Space Center to their final museum display locations.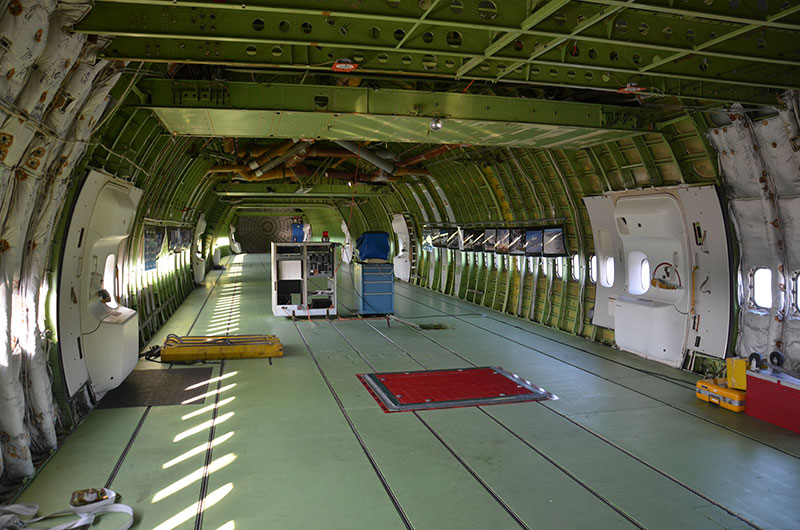 After being purchased from American Airlines, NASA 905 had removed all of its interior furnishings and equipment aft of the forward No. 1 doors. Instrumentation was then added so that SCA flight crews and engineers could monitor orbiter electrical loads during the ferry flights and during pre- and post-ferry flight operations.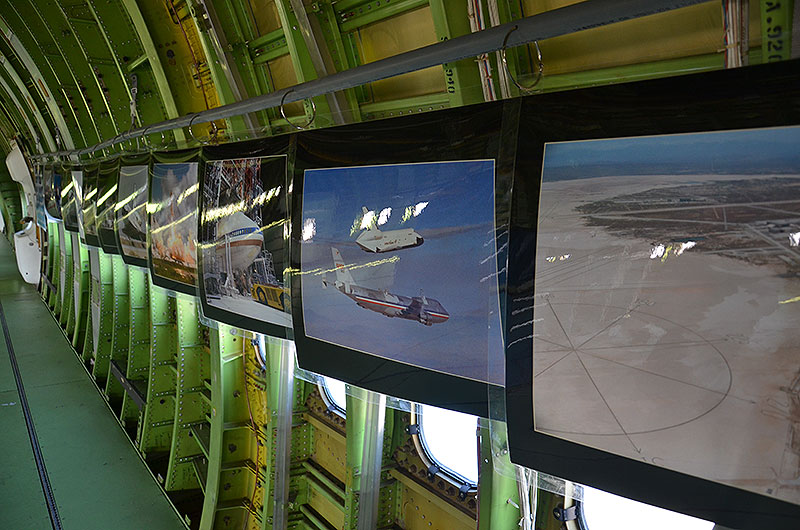 In anticipation of tours during the final series of ferry flights, NASA outfitted the SCA with a new display of photos documenting the history of the aircraft in its service to the space shuttle program. The photographs are hung along both sides of the plane.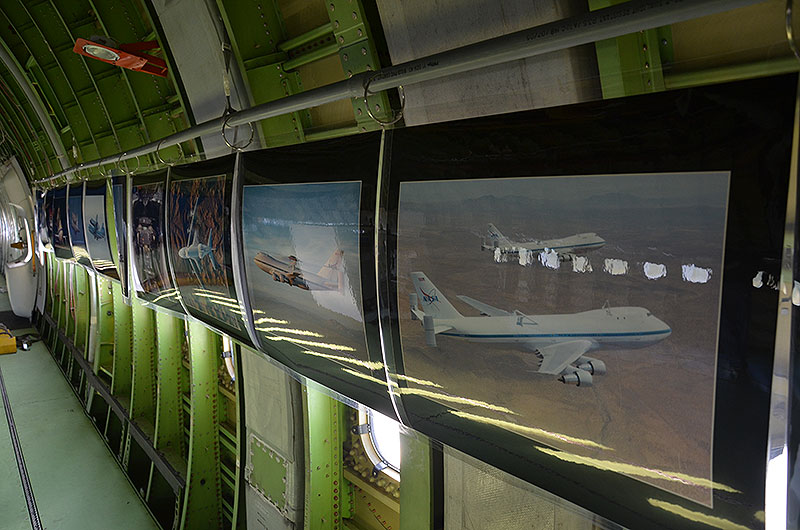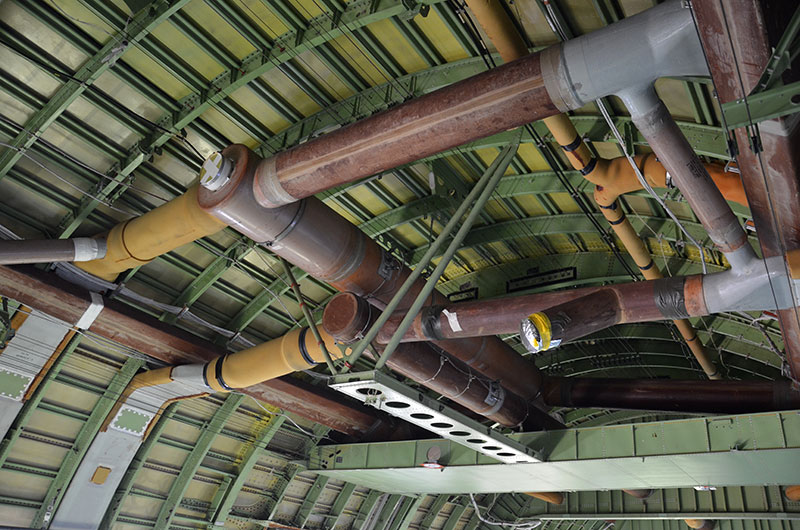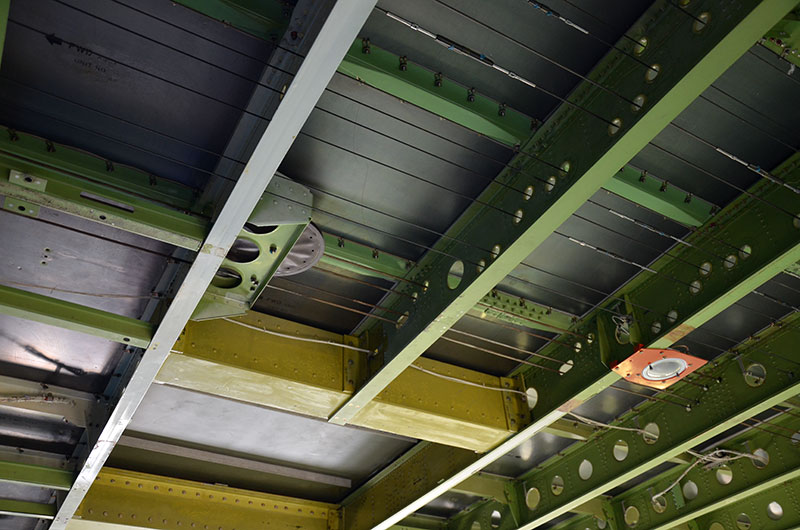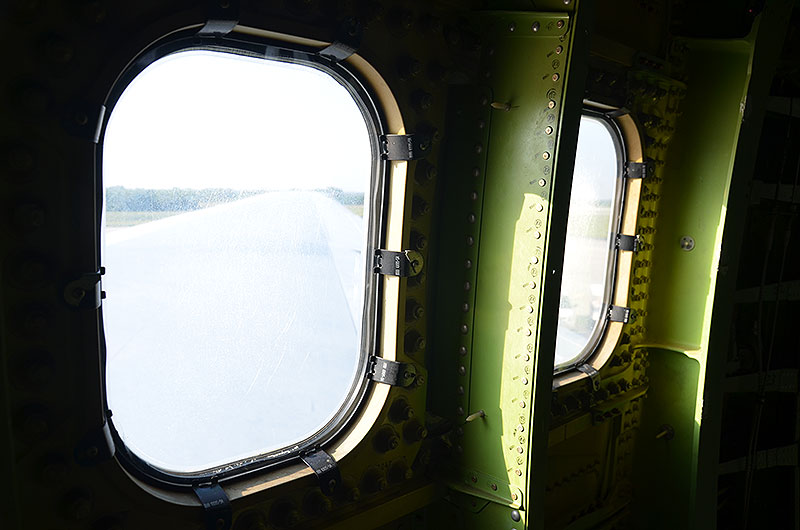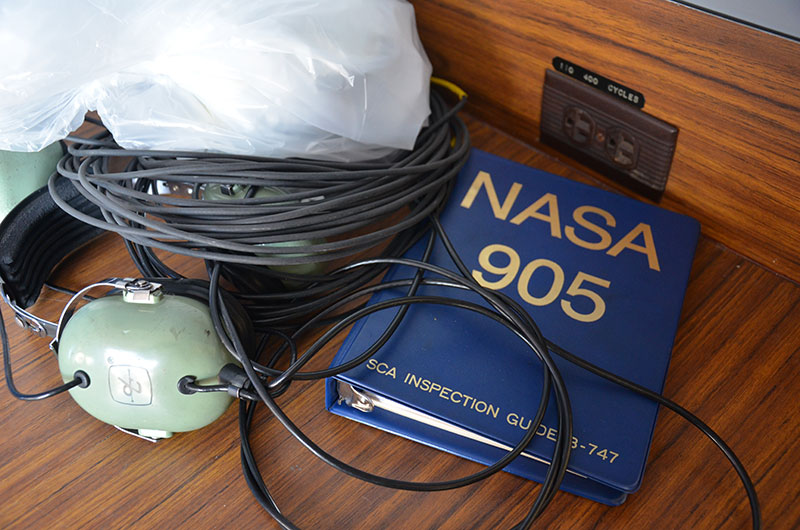 Related article: Now boarding: Inside NASA's Boeing 747 Shuttle Carrier Aircraft

© 2021 collectSPACE.com All rights reserved.