Photo Gallery:
Preparing Enterprise for flight
Related article: NASA readies retired test shuttle Enterprise for one last flight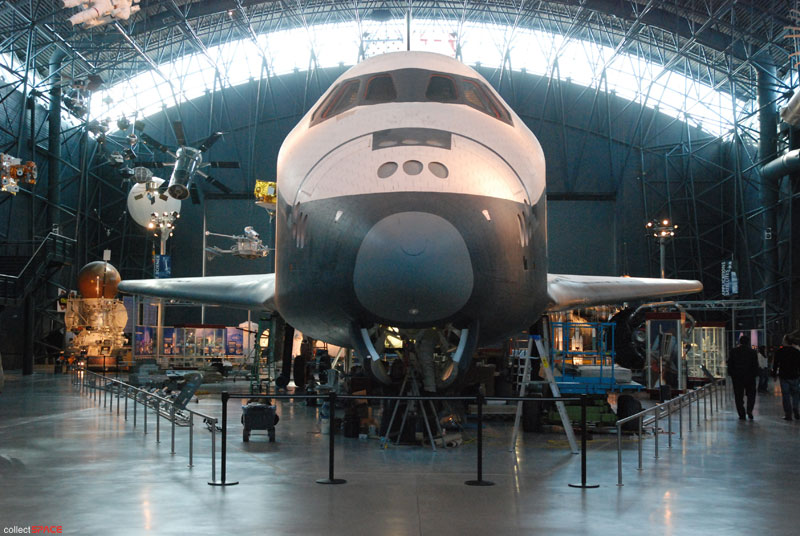 Above:
Space shuttle Enterprise has been on display since 2003 at the Smithsonian's Steven F. Udvar-Hazy Center in Chantilly, Virginia.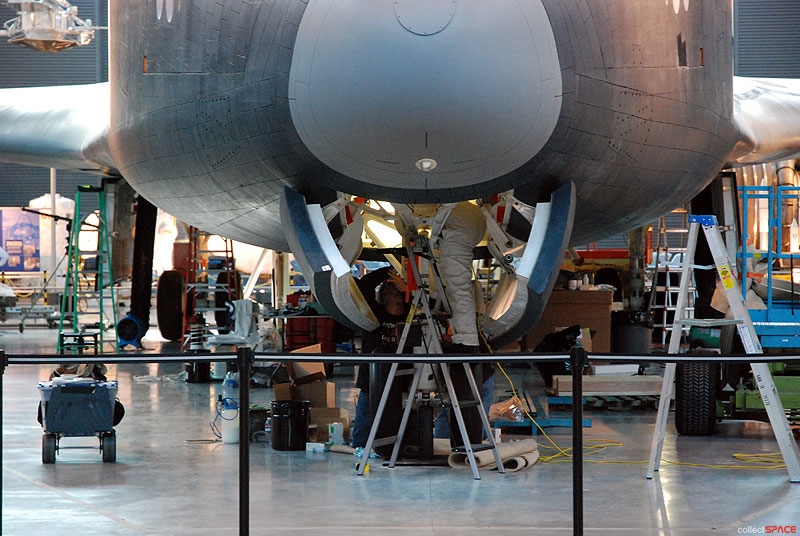 Above:
A NASA-United Space Alliance team has been inspecting Enterprise to ensure it can be ferried safely to a new museum.
Above:
The view from under Enterprise looking forward. The inspections have been performed as tourists come through the museum.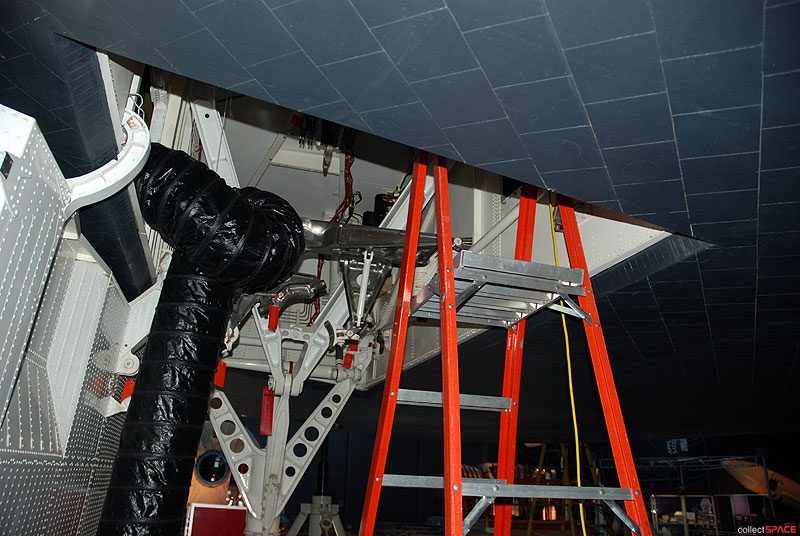 Above:
A ladder leads up into Enterprise's starboard, or right, main landing gear well. A future test will ensure the gear can be retracted.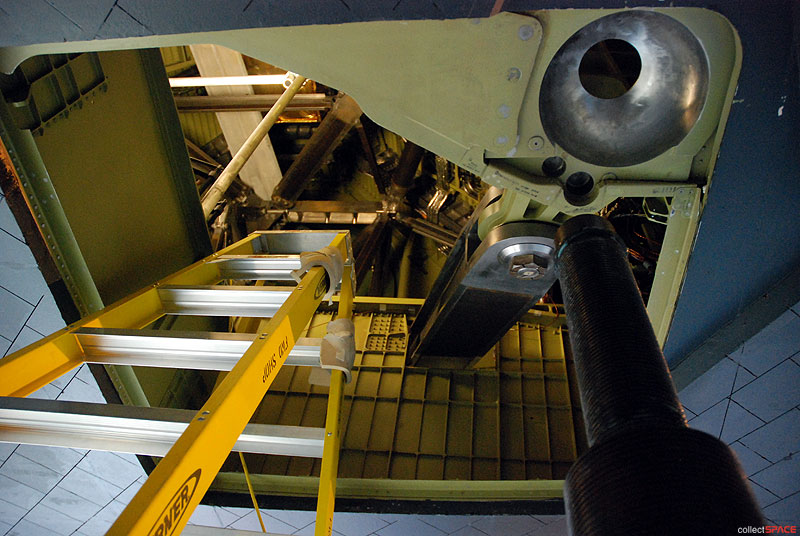 Above:
Technicians gain entry into Enterprise's aft interior through an external tank umbilical door located on its belly.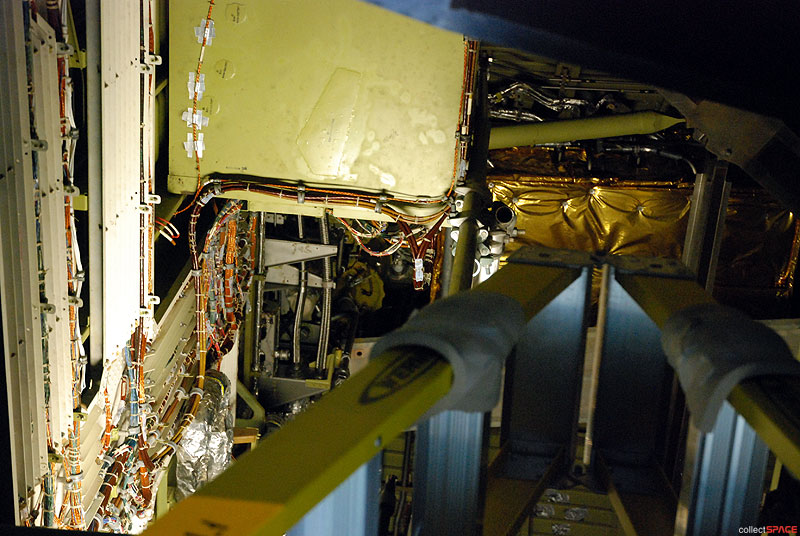 Above:
"Wow, that's what it really looks like behind all of that other stuff," described NASA's Martin Boyd, referring to the many systems Enterprise is missing as compared to the space-worthy orbiters.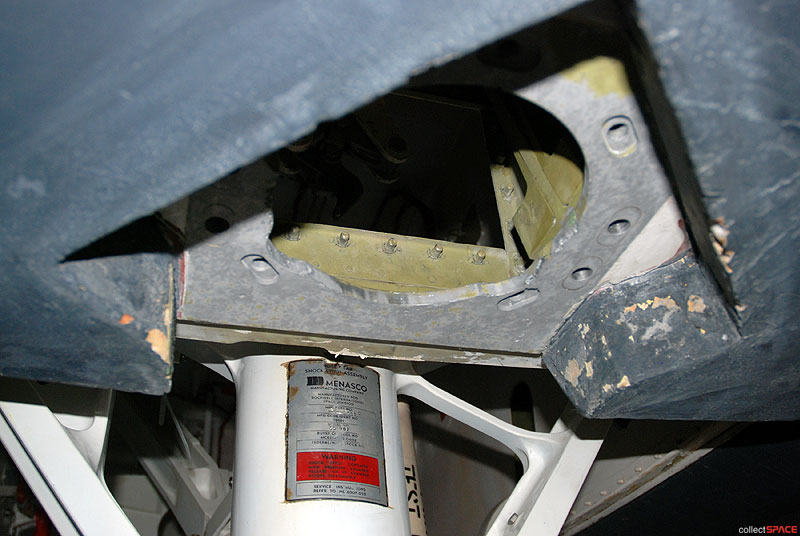 Above:
Minor corrosion was found around the arrowhead fitting, the forward attach point for the Shuttle Carrier Aircraft (SCA).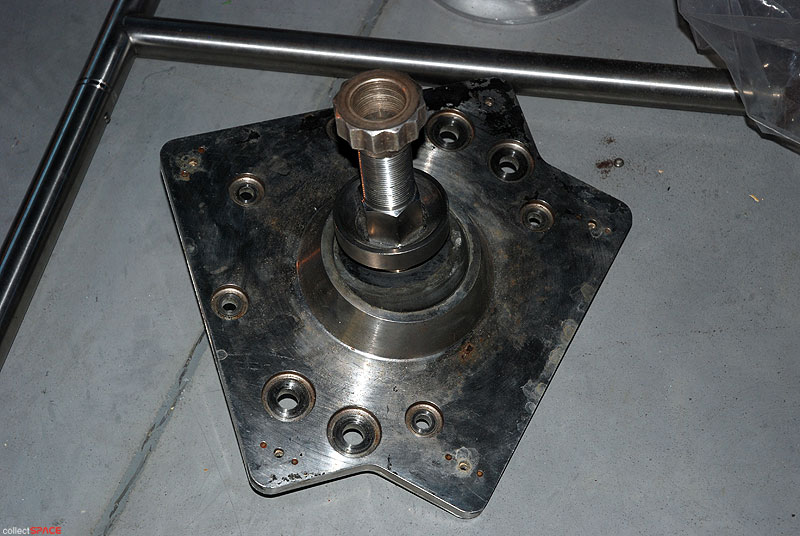 Above:
The arrowhead attach point hardware. "The strongest part of the vehicle are the attach points. They are much stronger than the [landing] gear or any other part of the vehicle," described Boyd.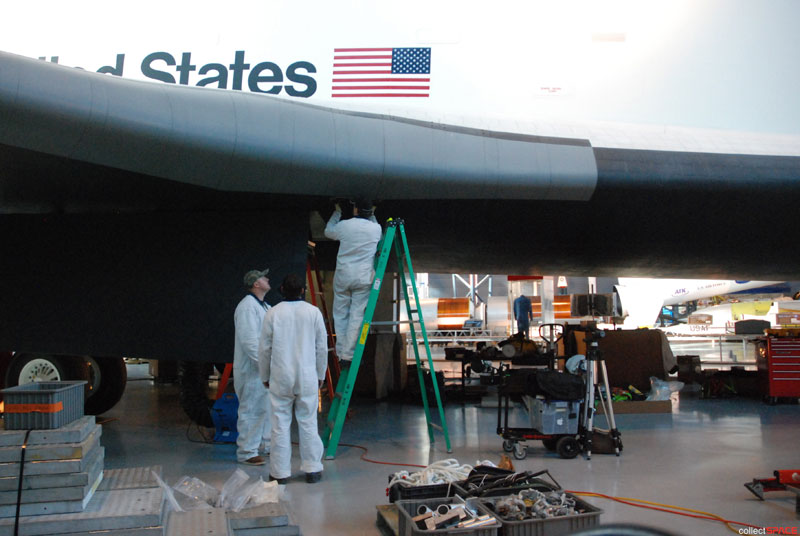 Above, below:
USA technicians work to reinstall a carrier panel bordering Enterprise's starboard, or right, wing leading edge.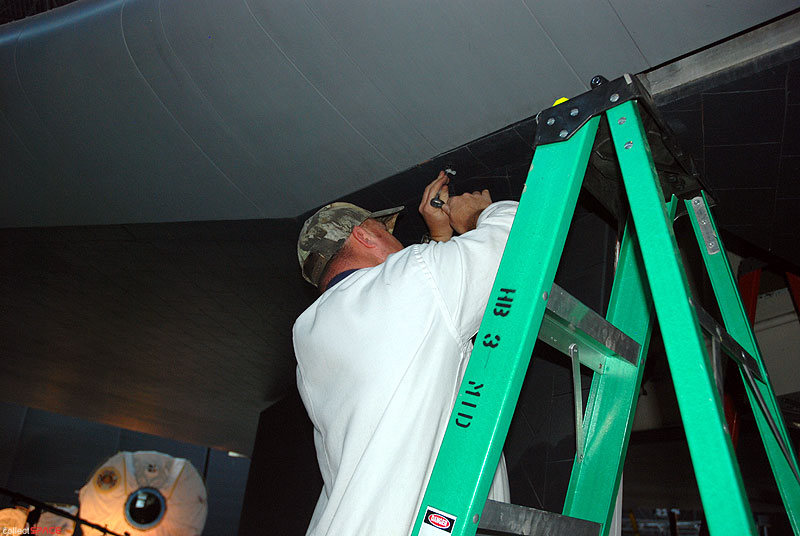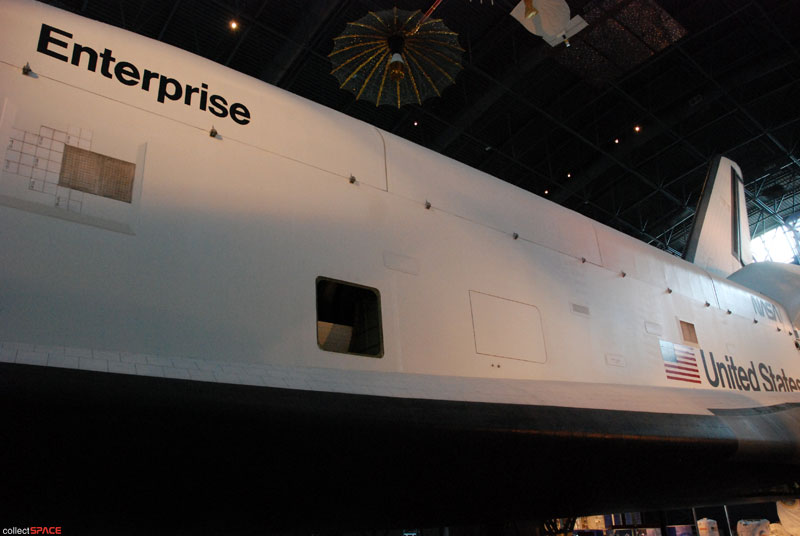 Above:
An open access panel along the port side of Enterprise.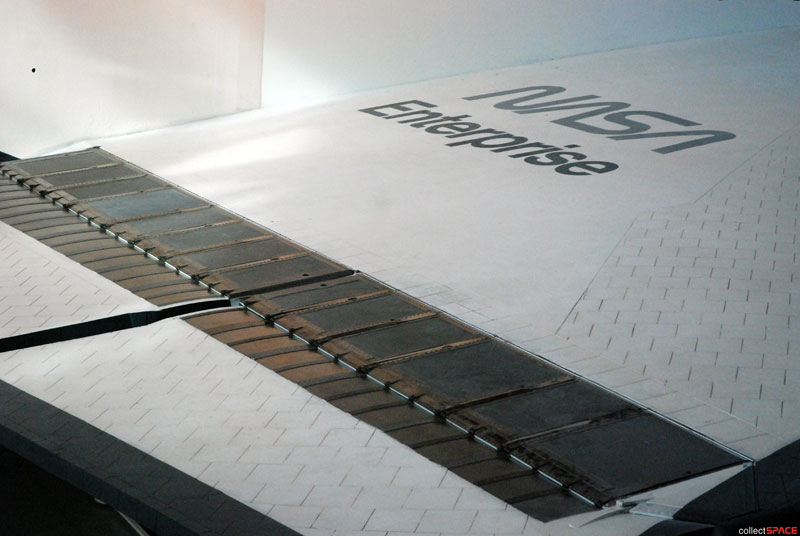 Above:
The technicians tested the elevon and other flight control surfaces to make sure they could still be set as needed for flight.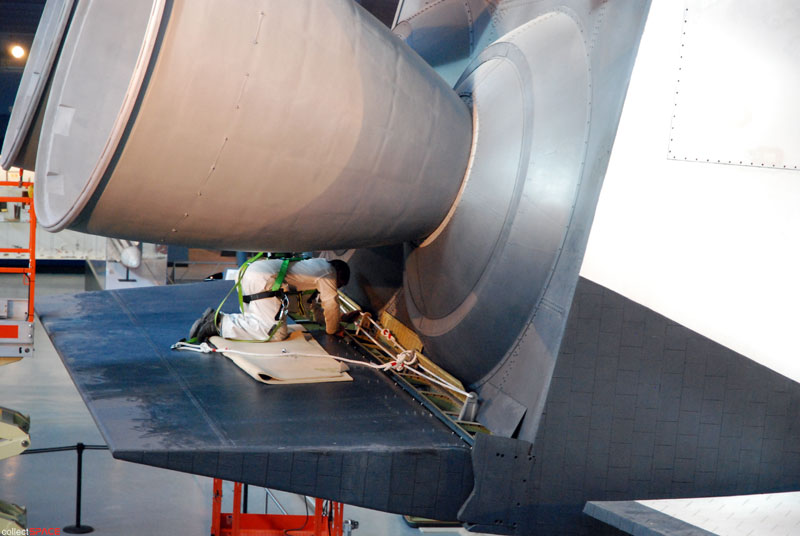 Above, below:
A technician reinstalls panels along Enterprise's body flap after its actuators were inspected.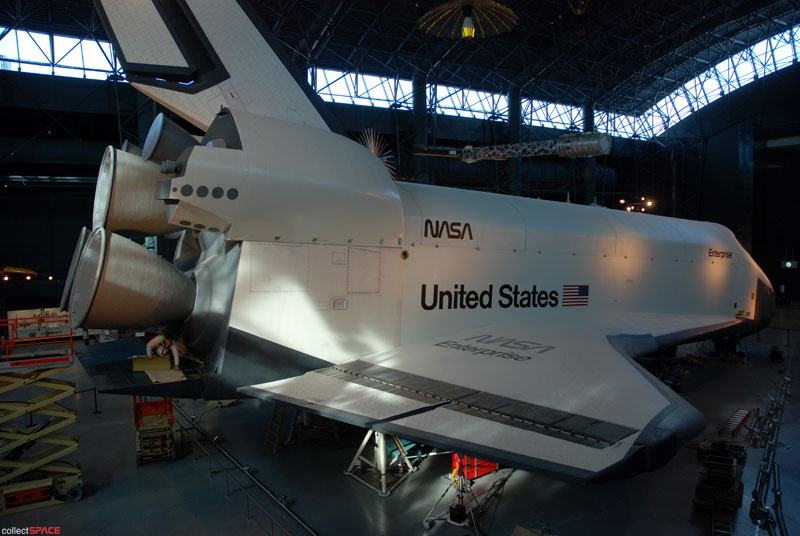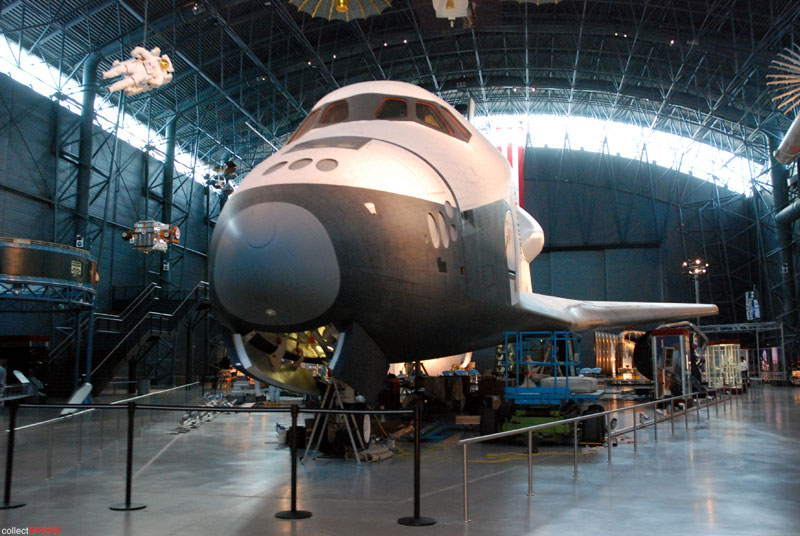 © 2023 collectSPACE.com All rights reserved.