Feb. 28, 2020
— The Smithsonian has just relinquished its claim on hundreds, if not thousands of space exploration artifacts.

No, the National Air and Space Museum did not hold a yard sale. Despite its currently closed galleries as part of an extensive multi-year restoration, all of the physical spacecraft, spacesuits and flown-in-space objects that have been entrusted to the museum remain in the care of their curators and conservators.

Rather, the Smithsonian has launched Smithsonian Open Access, an initiative that removes the copyright restrictions from about 2.8 million of the institution's digital images, including photos of most of the NASA artifacts in the National Collection.

"Now, over 1,300 images of Air and Space artifacts, from Amelia Earhart's Lockheed Vega to John Glenn's Friendship 7 capsule, are now yours to download, remix, reuse and share," the museum announced. "We can't wait to see what you create, imagine and discover."

Previously, more than 4.7 million of the Smithsonian's images were available online for personal, non-commercial and educational use only. Now, with Open Access, nearly 3 million of those images carry a Creative Commons Zero (CC0) designation, which waives the institution's copyright and allows for a greater variety of uses — both commercial and non-commercial — without the need for the Smithsonian's permission or payment.

"Open Access is a milestone for the Smithsonian in our efforts to reach, educate and inspire audiences," Smithsonian Secretary Lonnie G. Bunch III said in a statement. "Through this initiative, we are empowering people across the globe to reimagine and repurpose our collections in creative new ways."

In addition to 2D photos, the Open Access content also includes high-resolution 3D models of some of the items in the institution's collection, including visualizations of the interior and exterior of Columbia, the Apollo 11 command module that carried the first astronauts to walk on the moon.

The National Air and Space Museum, which is among the 18 other Smithsonian museums, nine research centers, libraries, archives and the National Zoo that have contributed images or data to Open Access, used the launch to debut a new 3D model.

"Many of the Digitization Program Office's 3D models of our artifacts are part of Smithsonian Open Access, including the just-released 3D scan data of space shuttle Discovery," the museum wrote on Twitter.

Assembled from more than 12,000 detailed photographs and a nose-to-tail laser scan of the retired winged orbiter, the space shuttle Discovery 3D model took five years to produce. At 122 feet long (37 meters) with a 78-foot (24-m) wingspan and a vertical stabilizer that rises almost 60 feet high (18 m), Discovery is the largest artifact the Smithsonian has digitized and it was the Air and Space Museum's first spacecraft to be scanned.

With its inclusion in the Open Access initiative, enthusiasts can download the Discovery data to include in their 3D animations or use with a 3D printer to produce their own scale miniatures. The same files can be used by filmmakers or by toy manufactures without a license, for example.

"We aim to blend both structural and surface accuracy for life-like realism," Valerie Neal, curator emirita with the space history division of the National Air and Space Museum wrote in 2015 when the work to scan Discovery was getting underway. "If all results as we envision, viewing Discovery online — or maybe 3D-printing it? — will yield an orbiter that exactly duplicates what you see in the museum, although at smaller scale."

Open Access is also making the Smithsonian content available via Google Arts & Culture, Wikipedia and other digital platforms. Data hosting is provided by Amazon Web Services Public Dataset Program.

The Smithsonian says this is the largest and most interdisciplinary open access program among other museums to date. The institution plans to continue adding items on an ongoing basis, with more than 3 million images to be designated as Open Access by late 2020.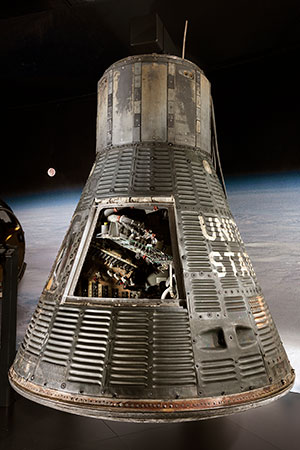 John Glenn's Mercury spacecraft "Friendship 7" can be yours, or at least this photo and others like it from the National Air and Space Museum, to use for personal or commercial projects as part of the new Smithsonian Open Access initiative. (Smithsonian)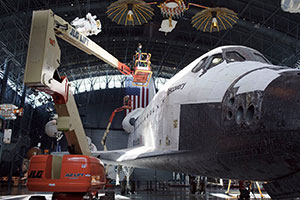 A team from the Smithsonian's Digitization Project Office scans the space shuttle Discovery in 2017. The resulting 3D digital model was released as part of Smithsonian Open Access. (Smithsonian)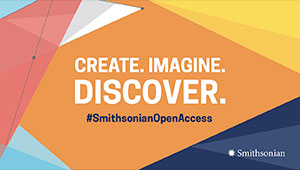 Smithsonian Open Access invites the public to freely use its images to repurpose its collections in creative new ways. (Smithsonian)