advertisements

Space Shuttle Atlantis at Kennedy Space Center Visitor Complex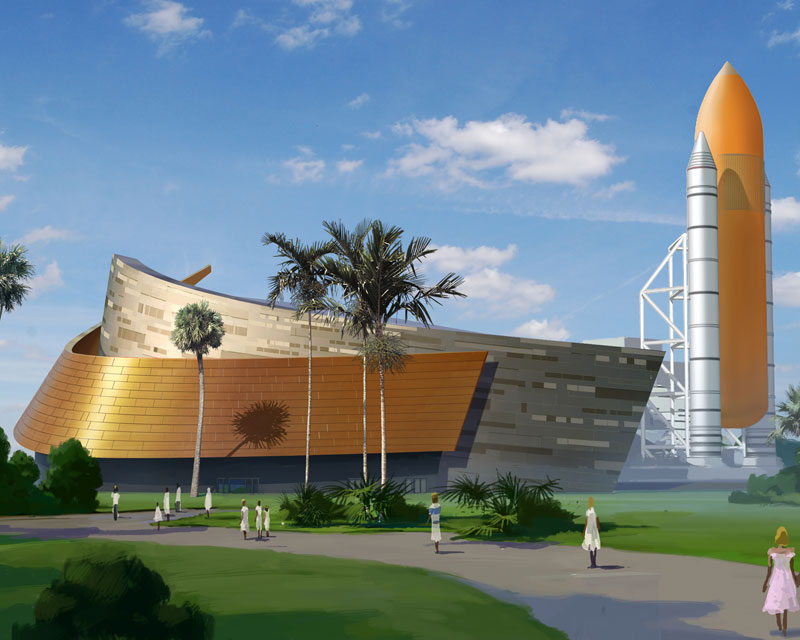 The stylized shape of the new home for space shuttle Atlantis at the Kennedy Space Center Visitor Complex incorporates hues of orange and gold to represent both the heat and the bright colors of re-entry. Special gray-colored tiling has been incorporated into the building's design to represent the space shuttle tiles that protected the orbiter from the heat of re-entry.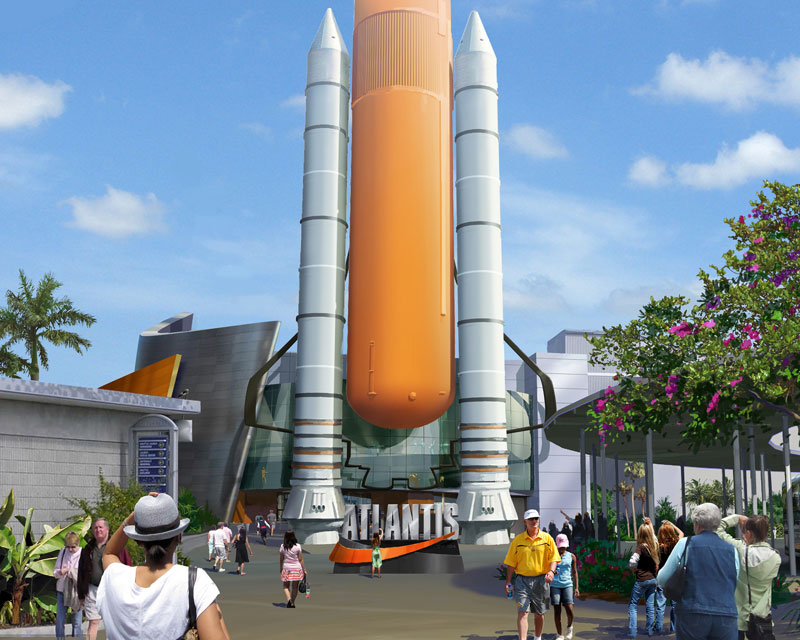 Full-size, upright external fuel tank and twin solid rocket booster replicas will stand at the Atlantis exhibit entrance at the Kennedy Space Center Visitor Complex, preparing to launch guests deep into the 30-year history of NASA's space shuttle program.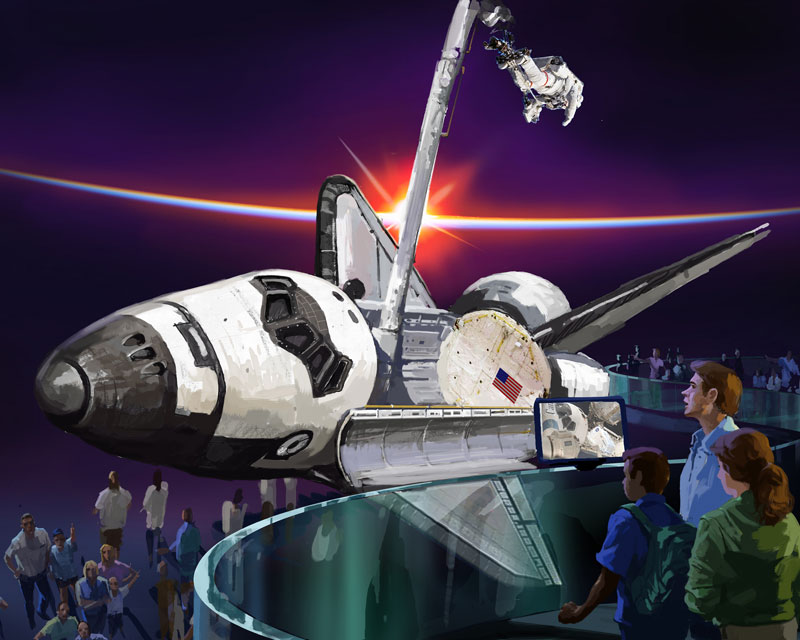 This initial design concept for space shuttle Atlantis' new $100 million, 65,000 square foot exhibit showcases the historic orbiter as though it were "in flight." Atlantis will be set against a backdrop of just a sliver of an orbital sunrise as if it was just emerging into the lit side of its 90-minute orbit around the Earth.
Related article: NASA spaceport breaks ground for shuttle Atlantis display



© 2019 collectSPACE.com All rights reserved.