- collectSPACE Museum -


Artifacts
space flown and ground hardware

Autographs
who's who in space: first 25 years

Books
galleys, advanced reading copies

Medallions
flown and minted with flown metal

Philatelics
first day programs, flown stamps



| | | | | |
| --- | --- | --- | --- | --- |
| | ← Previous | • | Next → | |

Like this design? Click here and vote for #4 in collectSPACE's poll.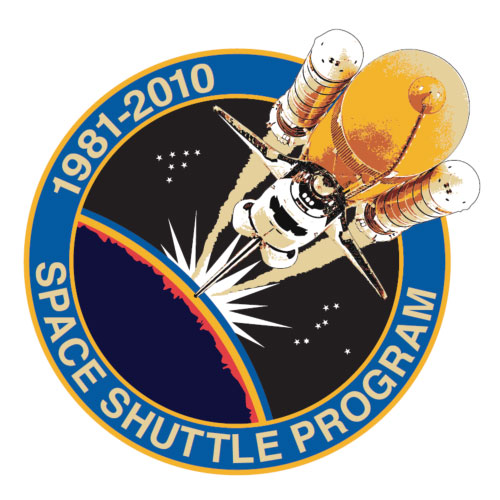 Artist-supplied caption:

My design of the Space Shuttle Program Commemorative patch is based on Expanding New Horizons to our future in Human Space Exploration. I picked the most dramatic angle of the Shuttle I could find to highlight the magnificence of the most complicated space vehicle in the world, The sunrise/sunset means two things: (1) The beginning of a new program, and (2) The sunset days of the Space Shuttle Program. The stars honor the Astronauts who lost their lives on Challenger and Columbia, and they are in the same star configuration as they appeared on the STS-51L and STS-107 patches. The blue and red colors in the Commemorative patch are the same blue and red colors that are in the NASA Meatball, signifying what a large part the Space Shuttle has been to the essence of NASA. The dates on the patch represent the first and last flights of the Space Shuttle.
| | | | | |
| --- | --- | --- | --- | --- |
| | ← Previous | • | Next → | |
Back to:
Space Shuttle Commemorative Patch Fans' Choice Poll

© 1999-2010 collectSPACE.com All rights reserved.
Questions? E-mail contact@collectspace.com