- collectSPACE Museum -


Artifacts
space flown and ground hardware

Autographs
who's who in space: first 25 years

Books
galleys, advanced reading copies

Medallions
flown and minted with flown metal

Philatelics
first day programs, flown stamps



| | | | | |
| --- | --- | --- | --- | --- |
| | ← Previous | • | Next → | |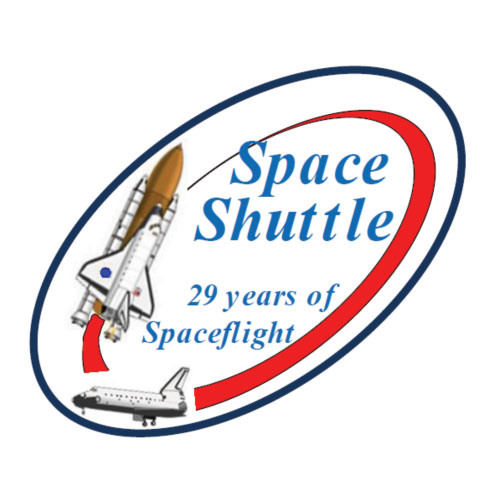 Artist-supplied caption:

Drawing upon the legacy of the Space Shuttle Program logo, the commemorative logo highlights the extremely remarkable and unique vehicle that is the Space Transportation System: A space craft that launches vertically and lands horizontally.

This illustration is a sketch and not a finished product. It was drawn using Microsoft Word and clip art. With authentic drawing software, this illustration could be developed into a finished product acceptable for creating a professional logo and patch.

This background may be filled with color.

The border could be gold threat or navy blue with stars for every shuttle mission.

This logo is not overly-complicated and would easily be recognized at a distance. It focuses on the STS elements and not on any particular mission.
| | | | | |
| --- | --- | --- | --- | --- |
| | ← Previous | • | Next → | |
Back to:
Designing an uplifting end to NASA's space shuttle program

© 1999-2010 collectSPACE.com All rights reserved.
Questions? E-mail contact@collectspace.com