Space shuttle Discovery mated to jumbo jet for ride to Smithsonian
Photos credit: collectSPACE / Robert Z. Pearlman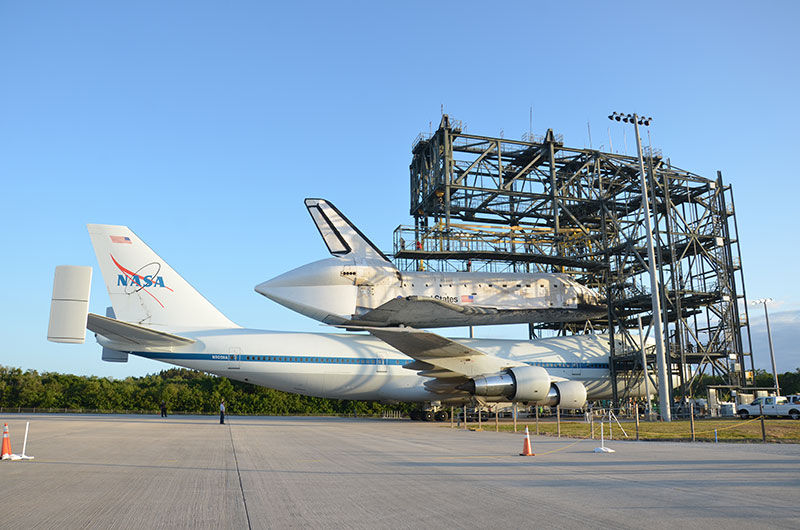 Space shuttle Discovery, mated atop the Shuttle Carrier Aircraft, a modified Boeing 747, was ready Monday morning (April 16) to back out of Kennedy Space Center's gantry-like Mate-Demate Device (MDD).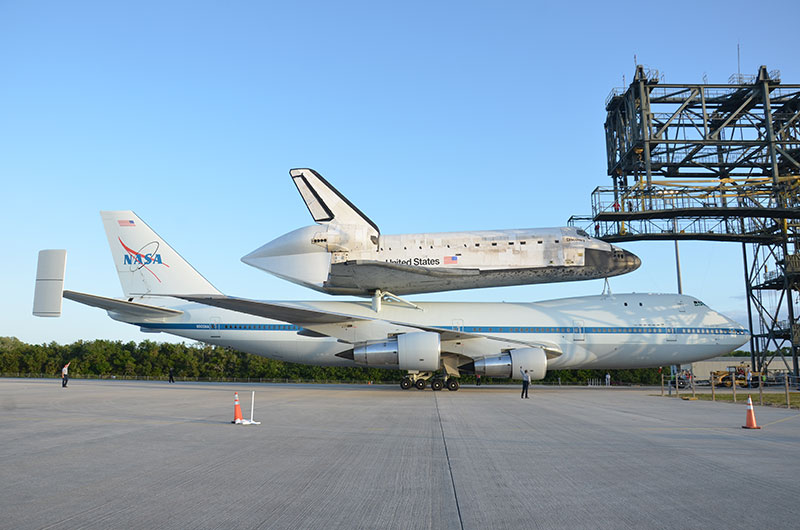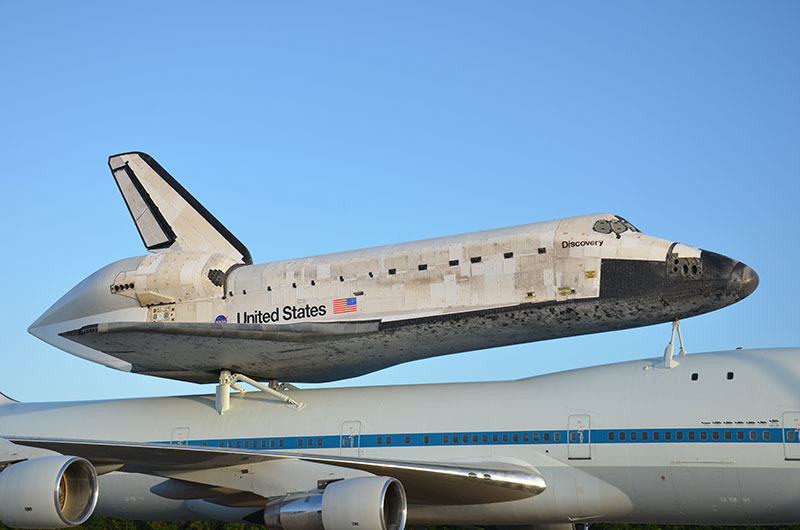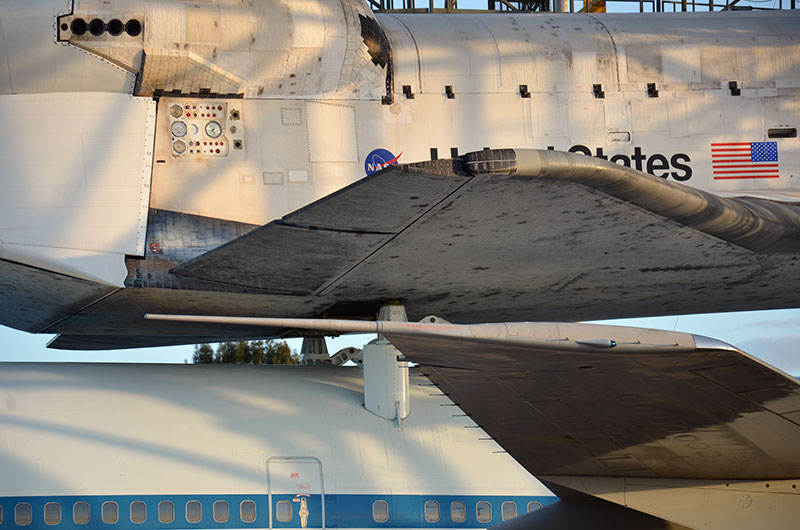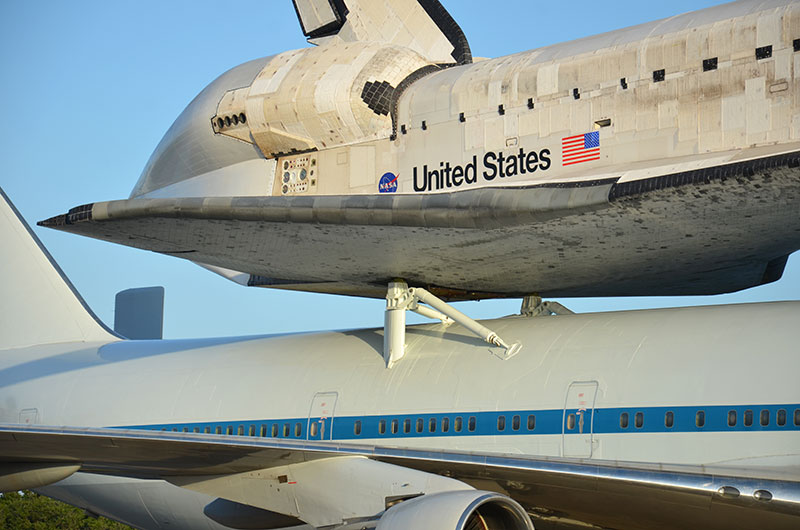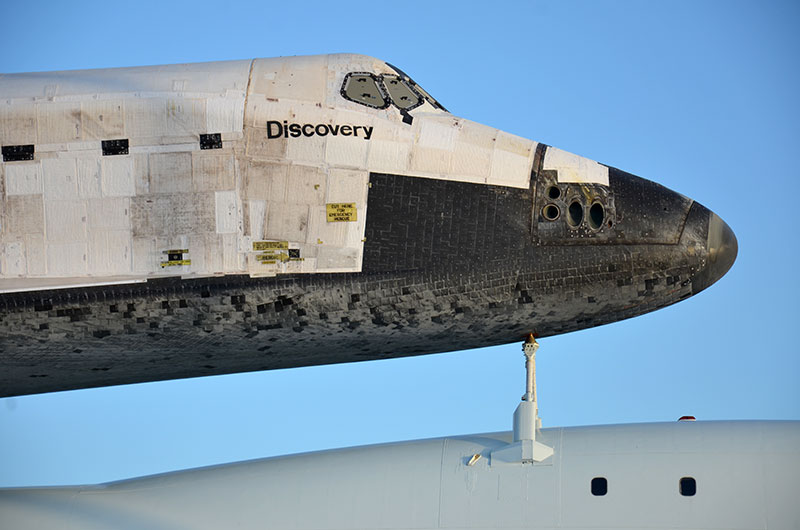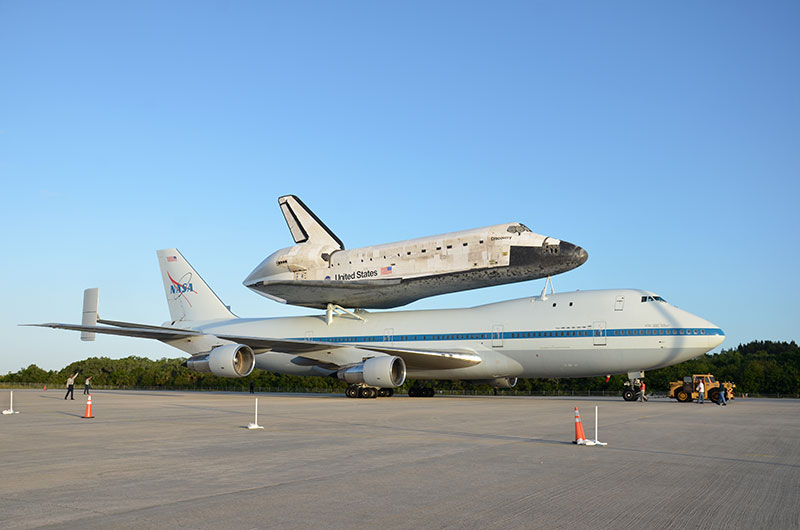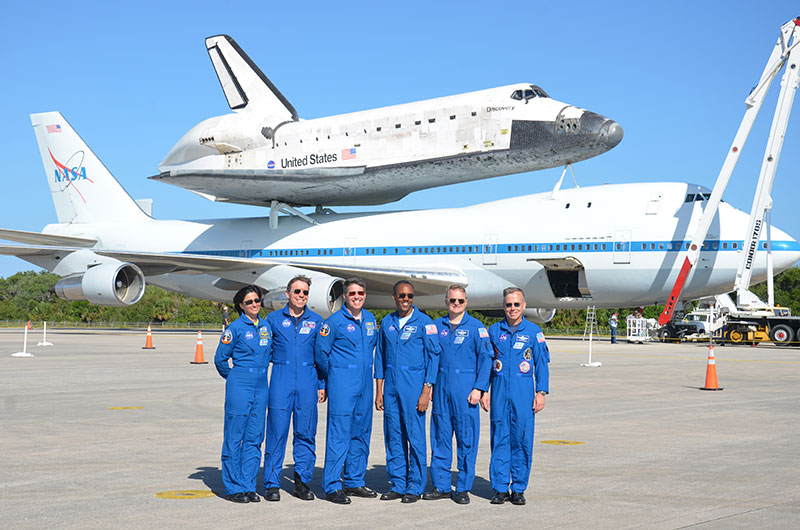 Discovery's final crew, the six astronauts who flew the STS-133 mission in March 2011, bid their spacecraft farewell. From left to right: mission specialists Nicole Stott, Michael Barratt, Steve Bowen and Alvin Drew, pilot Eric Bow and commander Steven Lindsey.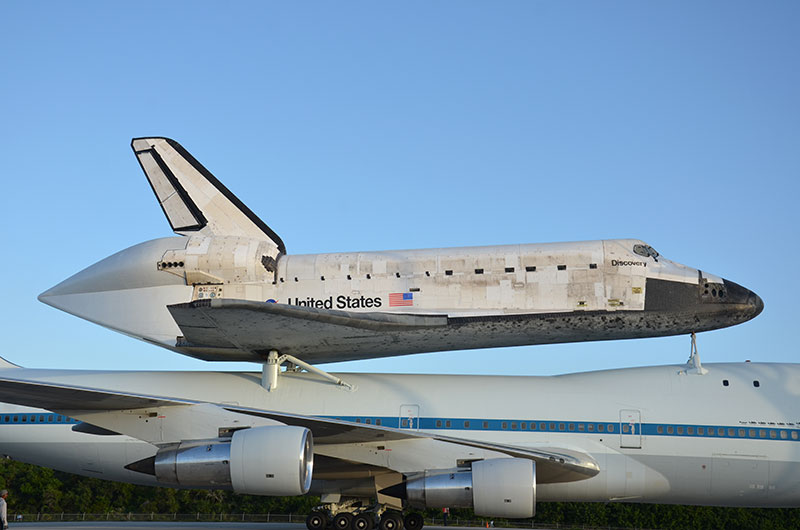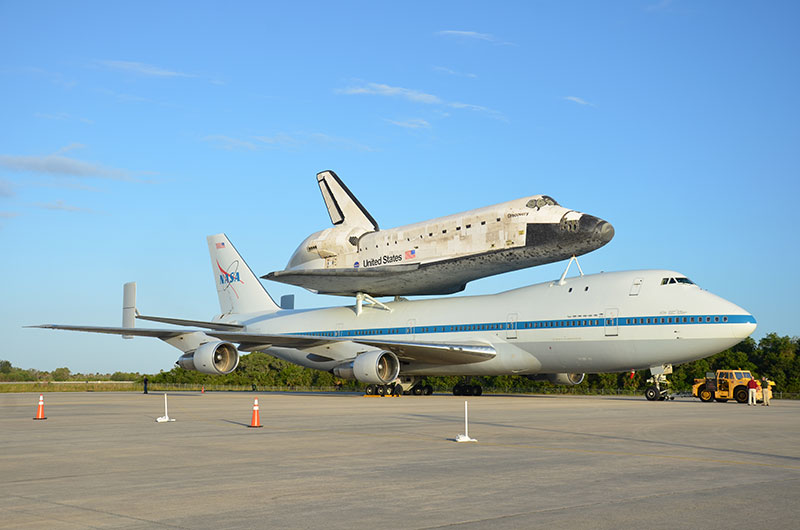 Related article: Spot the shuttle: How to see Discovery on final flight to the Smithsonian



© 2022 collectSPACE.com All rights reserved.
Questions? E-mail contact@collectspace.com